POTD: The Not as Special 38! 38 Smith and Wesson
Sam.S 04.08.21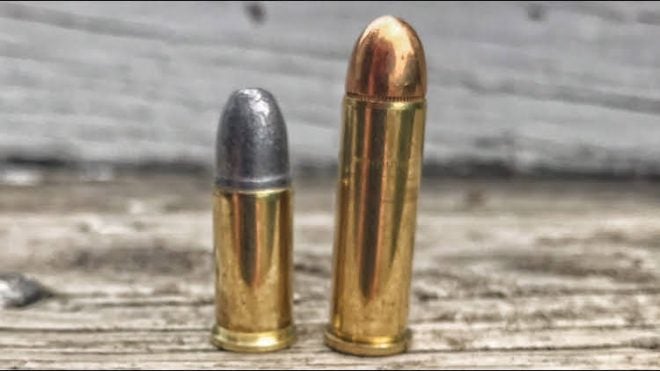 Welcome to today's Photo of the Day! Today we have a photo of the 38 Smith and Wesson cartridge along with the 38 Smith and Wesson Special. For those of you who may not be entirely aware of the standard 38 Smith and Wesson, it was introduced with Smith and Wesson's  .38 Single-Action revolver in 1877. I have covered its initial origins in a Round Table article a long time ago over at our sister site TFB. Someday I plan to go over it once again in a Curious Relics article here on AllOutdoor.
The 38 Smith and Wesson cartridge was popular after its launch into the world. So popular that Colt themselves wanted a piece of the market and produced their 38 Colt New Police cartridge which is extremely similar to the Smith and Wesson competition. The cartridge would go on to be used by police forces around the world and even militaries. The later Webley revolvers used in British service were chambered for a variant derived from 38 Smith and Wesson.
Just about every company would go on to make a revolver chambered for this less special 38. To many, it is more special than its younger brother. For that reason 38 Smith and Wesson is still available today, it is still loved, and still produced and when it is not a pandemic it is on shelves near you!