World's 1st SITKA Depot Store – Experience Center in Bozeman, Montana
Adam Scepaniak 04.12.21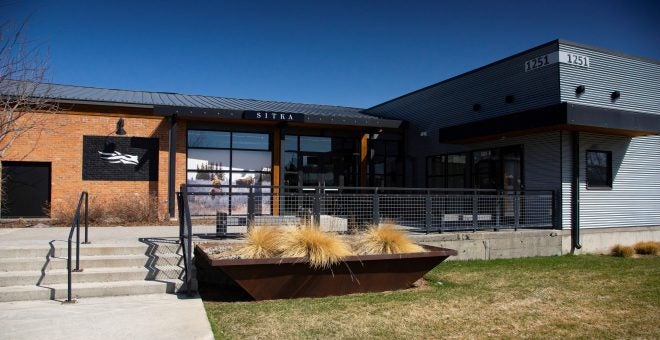 Sitka Gear is known all around the US for their phenomenal hunting clothing and related accessories that enable hunters to be better at their craft. To get some of their clothing, you would need to visit a retailer that sells Sitka Gear or potentially find it online. Now there is an additional option for the residents of Montana. The world's 1st Sitka Depot Store has opened in Bozeman, Montana and it is meant to be a complete experience center for outdoorsmen.
The freshly-minted 3,000-square-foot retail store is being described as a full SITKA-brand experience that looks to  include seasonally themed educational seminars, community events, and a full lineup of the company's performance-driven gear. The store is located adjacent to the SITKA headquarters, near I-90 and North Rouse Avenue, in Bozeman, Montana. The full Press Release for the Sitka Depot store can be read below:
BOZEMAN, Mont. (April 8, 2021) – SITKA, the leader and pioneer in performance hunting
apparel, has announced the opening of its first experience center, the SITKA Depot. The 3,000-
square-foot retail store will offer a full SITKA-brand experience, including seasonally themed
educational seminars, community events, and a full lineup of the company's performance-driven gear.

The store is located adjacent to the SITKA headquarters, near I-90 and North Rouse Avenue, in
Bozeman, Montana. Visitors will have the opportunity to shop SITKA's extensive product line,
including technical hunting apparel designed for any hunting experience as well as lifestyle gear
designed for everyday use.

Coming soon, the store will also feature a Revive and Repair shop focused on keeping SITKA
product in the field longer. Gear received will be assessed by an onsite team of experts who will
advise repairability and cost. Although onsite repair isn't guaranteed, SITKA is committed to
maximizing the life cycle of its products.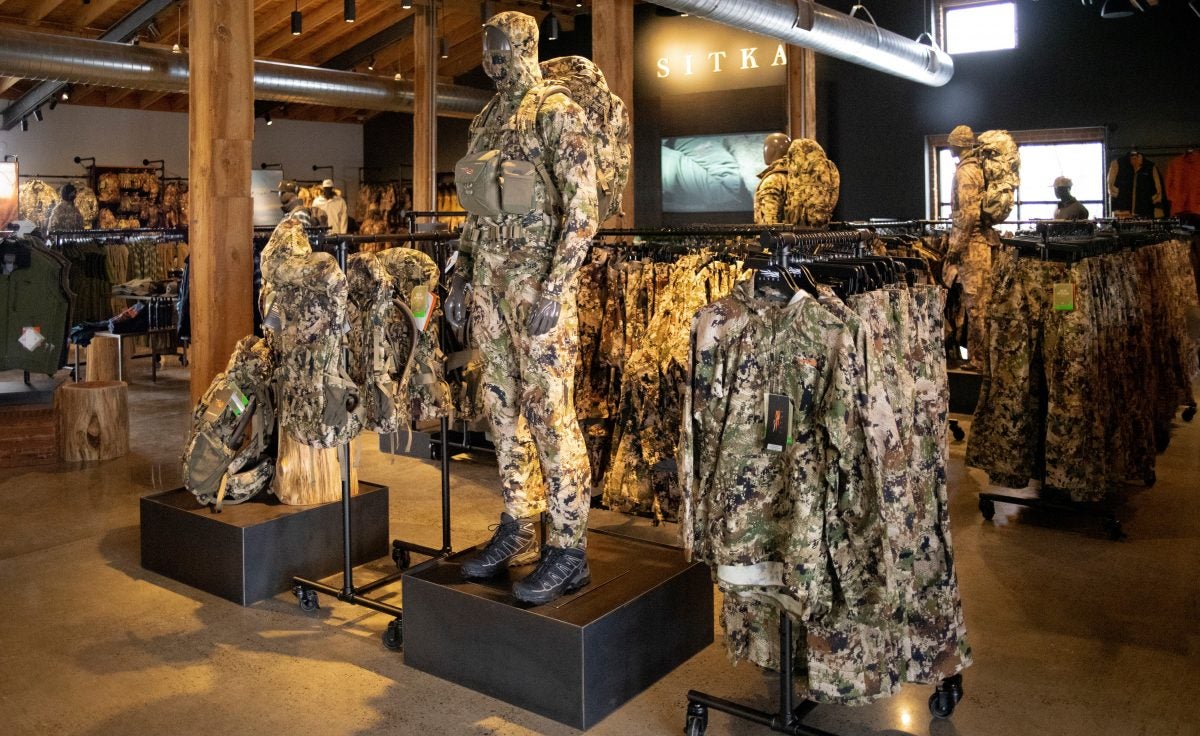 "SITKA is built on a commitment to enhance the full life experience of the hunter and our first
retail store is an opportunity to expand on that principle." said Jonathan Hart, SITKA founder.
"Customers will not only have the opportunity to build custom systems that work for their style
of hunting, but also connect with others who share the same passion for the hunting life."

The SITKA Depot is staffed by a team of experienced outdoor enthusiasts and hunters.
Equipped with a wealth of firsthand knowledge, the Depot staff will leverage their technical
expertise to help visitors make informed purchasing decisions.

"Our celebrated, in-house customer service team is well known for their ability to make product
recommendations based on their own in-the-field hunting experiences," said Nick Morales,
SITKA's Retail and Consumer Services Leader. "Likewise, the store staff will offer field-proven
gear suggestions to anyone who visits the store."

While the Depot is open for business, current events have postponed the store's grand opening
event and seminars until a later date. More details to follow.
Here at AllOutdoor we have had the great fortune, opportunity, and pleasure to work with Sitka Gear reviewing their clothing and putting it to work in the outdoors. Whether you need rain gear, camouflage clothing, or even chest waders for waterfowl hunting or trapping, Sitka has got you covered. This is a sampling of some of our coverage on Sitka Gear the past few years:
While many of us grew up on hand-me-down clothing to romp around in the woods and chase game, if you genuinely want to improve your hunting success and your enjoyment in nature (not freezing to death or being soaked to the bone) then investing in better quality clothing can give you a huge return on your investment. I was one of those guys walking out to my treestand in 12 types of mis-matched camouflage for many years. After being introduced to Sitka Gear, I'm hooked and am never going back. If you own any Sitka Gear or are excited to check out their Sitka Depot store, let us know all of your thoughts in the Comments below! We always appreciate your feedback.
---
To learn more about the SITKA Depot and stay up-to-date with the latest news on the grand opening, please visit www.sitkagear.com.
---
About the Sitka Depot Store & their Company
SITKA, based in Bozeman, Montana, created and leads the technical hunting apparel category. The company is recognized for its commitment to continually improving the life experience of the hunter and for its support of healthy ecosystems and wildlife populations. SITKA products work together in systems, and each piece is designed and tested rigorously in both the lab and the field. SITKA is owned by W.L. Gore & Associates, an advanced materials company well known for Gore-Tex™ fabrics and many other industry-leading innovations that provide durable comfort and protection to outdoor enthusiasts. Go to sitkagear.com to learn more about how SITKA enhances the full life experience of the hunter.