Looking for Something NEW this Fourth of July? Realtree Fireworks!
Terry Nelson 04.19.21


Who does not like fireworks? Better yet setting them off yourself! Having a background as a pyrotechnician, I appreciate all that goes into a good firework show. Looking for something new this Fourth of July? Check out Realtree Fireworks. Yes, you heard me right, the Realtree company known for is outdoor camo patterns has now put its name on a line of fireworks. With the Fourth of July right around the corner, I would imagine there will be considerable interest. In the following press release, Realtree gives all the details of their new fireworks line of products.
Celebrate big events and holidays with the boom and vibrant colors of Realtree Fireworks. These hunting- and fishing-themed fireworks reflect a love for the adventurous, outdoor lifestyle with a variety of fireworks options wrapped in Realtree camo designs and patterns.

Options include artillery shells, multi-shot cakes and fountains — all designed to represent a specific hunting or fishing pastime. For example, those enjoying the Greenheads multi-shot cakes will see water stirring with crackling mines as the ducks flush with crackling tails up to green strobe breaks.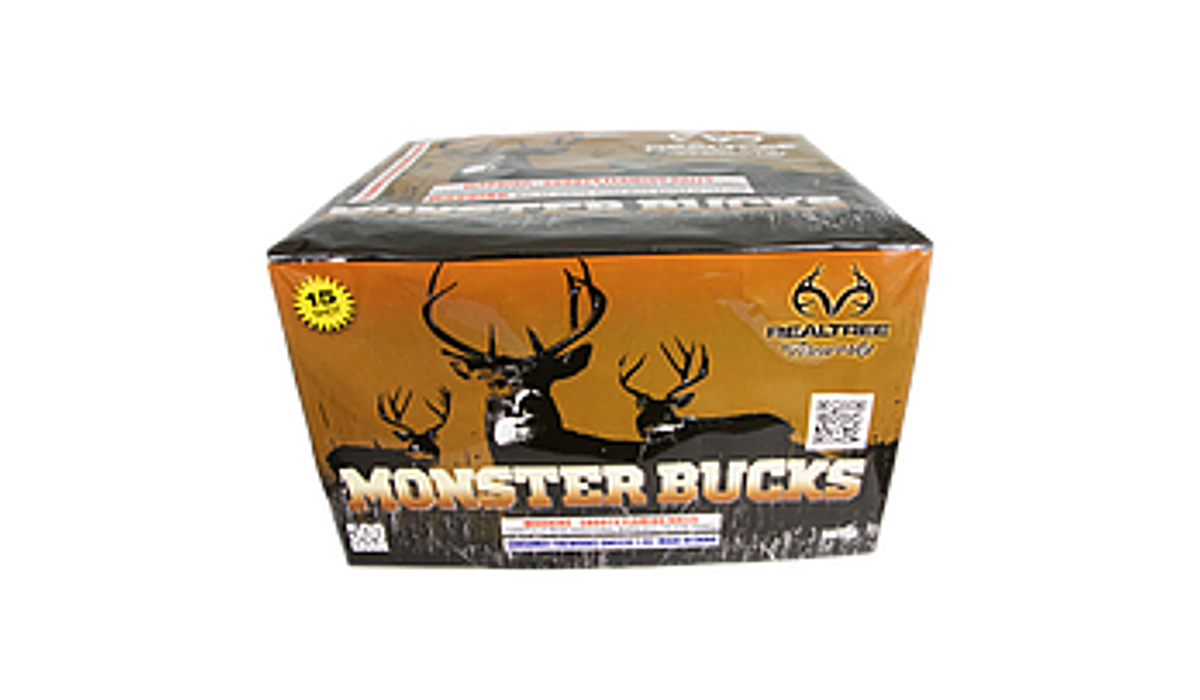 The Monster Bucks multi-shot cake spreads out with beams of silver glittering tails that fork into tines of brocade crown with color glitter and blue stars. Each of the 15 shots ends in a 20-point finale of crackling willow.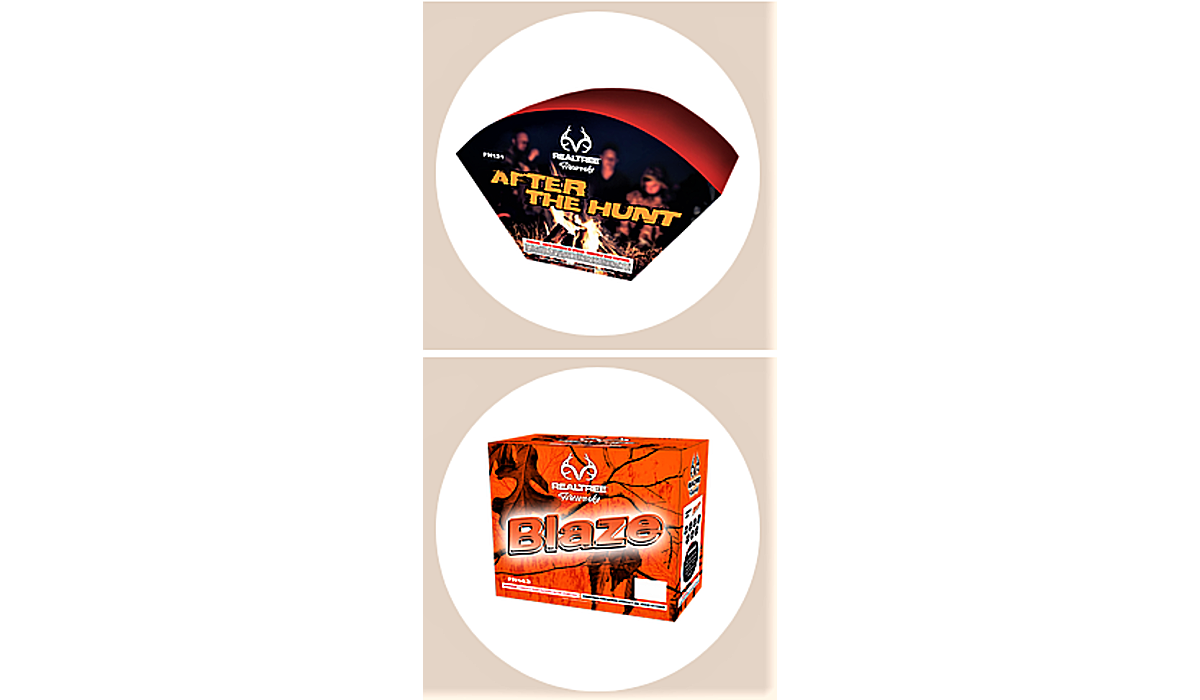 The Blaze fountain displays a blazing bonfire of red, green and gold fliers that wraps up with a colorful crackling finale.
Whistling Wings multi-shot cakes feature whistling tails that lead to multicolor peonies and falling leaves interspersed with birdshot crackle.
Safety Tips before handling any Realtree Fireworks
Always read and follow label directions.
Always have an adult present.
Only buy fireworks from reliable sellers. Check the Realtree® Fireworks dealer directory for authorized fireworks dealers in your area!
Use fireworks outdoors only.
Always have water handy
Never experiment or make your own fireworks.
Light only one firework at a time.
Never re-light a "dud" firework (wait 15 to 20 minutes and then soak it in a bucket of water).
Never give fireworks to small children.
If necessary, store fireworks in a cool, dry place.
Dispose of fireworks properly by soaking them in water and then disposing of them in your trashcan.
Never throw or point fireworks at other people.
Never carry fireworks in your pocket.
Never shoot fireworks in metal or glass containers.
The shooter should always wear eye protection and never have any part of the body over the firework.
Stay away from illegal explosives and illegal fireworks.
With life beginning to get back to normal all across the world and the nation, I look forward to celebrating the Fourth of July with big and small fireworks alike. I plan on trying out the new line of Realtree Fireworks to help in that celebration.