Cold Steel Releases Double Safe Hunter Folding Knife
Luke Cuenco 04.21.21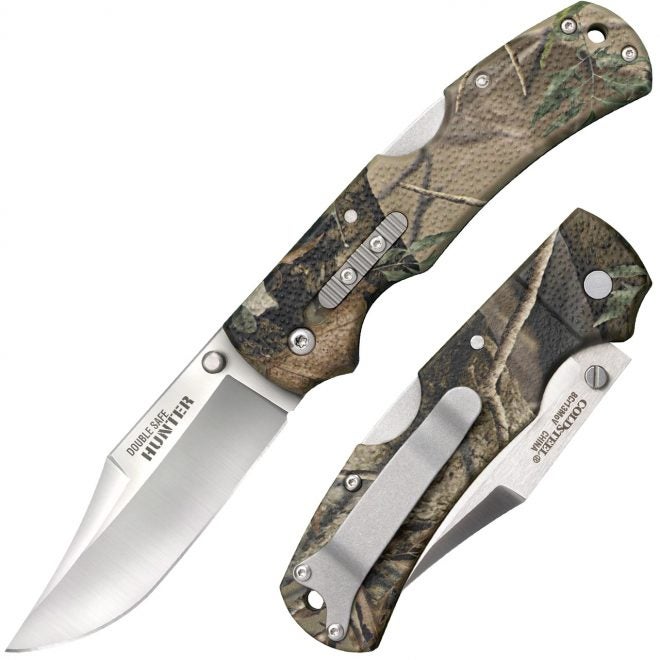 Knives are a ubiquitous everyday carry tool for hunters, shooters, law enforcement, military, and probably every other sane person you know out there. Sometimes when wearing heavy outdoors gear your knife can't always be clipped safely into your pocket and can sometimes be bumped open. Cold Steel's Double Safe Hunter features an additional safety in the way of a roller lock secondary safety to keep the blade closed or open.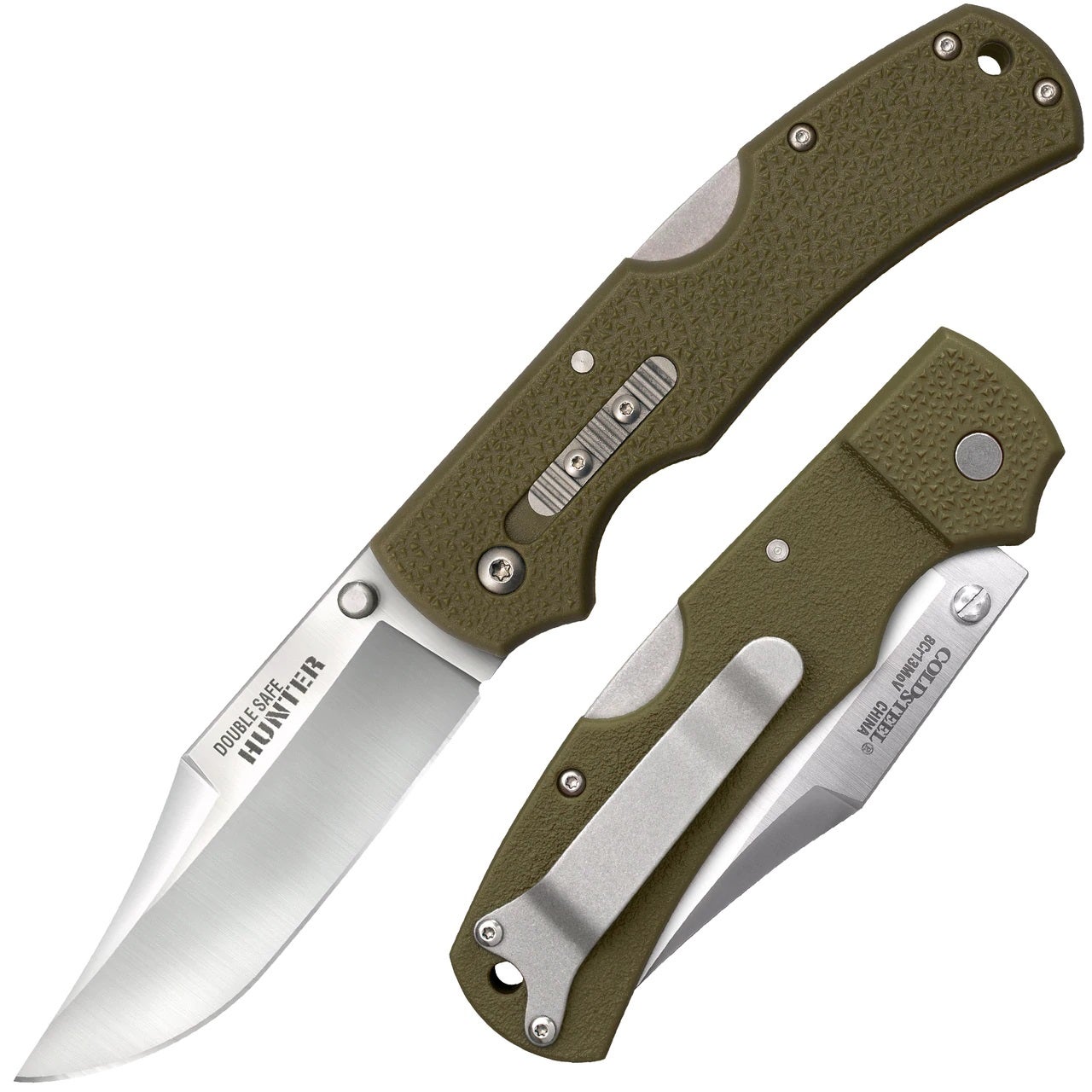 Cold Steel Releases Double Safe Hunter Folding Knife
Irving, TX – Cold Steel, manufacturer and innovator of purpose-built knives and blade tools for everyday carry, tactical, and hunting applications, expands its Double Safe Hunter line of folding lockbacks with three available colors—camo, orange, and green.

Experienced hunters favor compact lockbacks for their precise control, strength, and convenient storage in daypacks and accessory pockets. The Double Safe Hunter series delivers on all those fronts and introduces added security via a rocker lock secondary safety mechanism. This device is shock and impact resistant and prevents unintentional blade deployment. Ergonomics is also important in a folding hunting knife and the Double Safe Hunter earns high marks with its thin glass-filled nylon handle and slip-resistant texturing. A pronounced finger groove and curved handle profile further reduce the chance of hand slippage.

The blade is a wide clip-point design that is perfect for slicing movements typically encountered when field dressing big game, and with a 3.5-inch length, it is all the blade needed to get the job done cleanly and efficiently. Made of high-carbon 8Cr14MoV stainless steel and treated to 57-58 Rockwell hardness, the Double Safe Hunter is tough, corrosion resistant, and easy to maintain a sharp edge.

Additional features of the Double Safe Hunter include a steel pocket clip for securing in pant or pack pockets, a thumb stud for opening assist, and a through-hole at the back of the handle to accommodate a lanyard.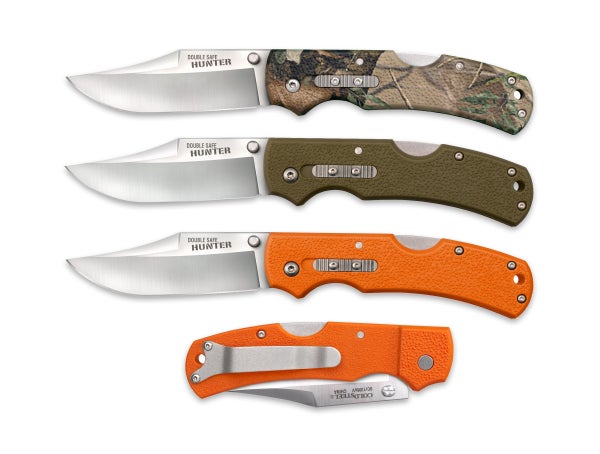 The Cold Steel Double Safe Hunter folding knife will be available in three different colors, camo, orange, or OD Green, and will be available for between $39.99 and $44.99. The knife is made from a strong glass-filled nylon frame and a high-carbon stainless steel blade.