Springfield Armory Announces New Concealment Guns in XD-M Elite Series
Eve Flanigan 04.22.21

Springfield Armory just announced a new addition to its XD-M Elite pistol line. Meet the XD-M 3.8 Elite Compact OSP, with and without the HEX Dragonfly optic. The new gun is made for concealment, but will have little trouble running with its big siblings. Like others in the series, it features a hammer-forged barrel for accuracy, but in a short 3.8-inch length. It sports Springfield's trademarked match-enhanced trigger assembly (META) with a flat-faced trigger. The standard capacity for the gun is 14+1, and it comes with two magazines. The removable mag well, a trait of the XD-M Elite line, means it can also accommodate a 19-round mag.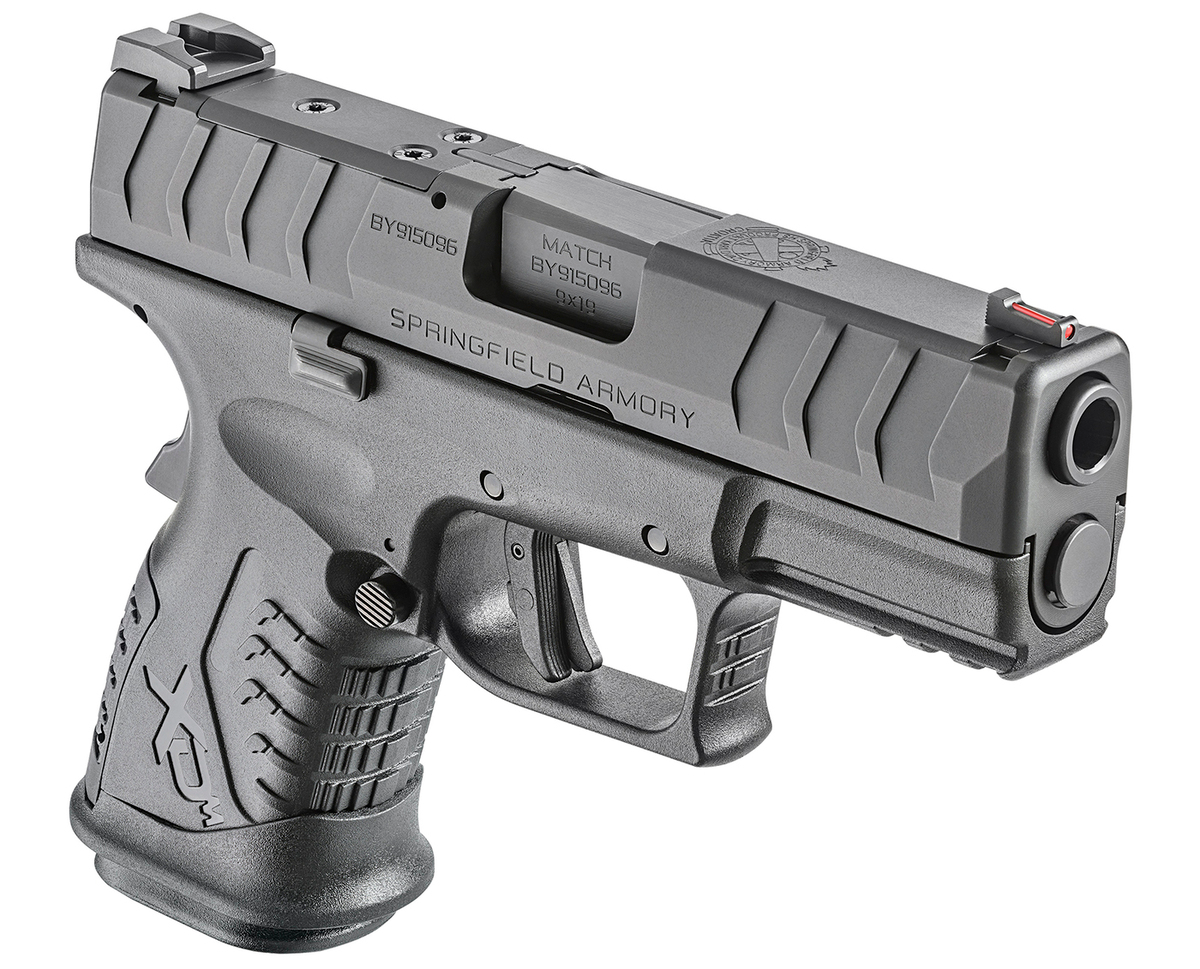 Up top, the OSP (optical sight pistol) model bears either a plate covering the optic-ready mounting holes, or Springfield's compact HEX Dragonfly red dot, in addition to standard XD-M U-shaped rear and red fiber optic front sights. The Dragonfly has a 3.8 MOA dot and scratch-resistant glass. The rugged aluminum housing is shaped to accommodate racking using the optic, or take advantage of the serrations on the front half of the Melonite-treated slide.
The Dragonfly is shipped with a battery with a life of approximately two years. Its 16-hour auto shutoff is made for saving battery life, but also necessitates remembering to turn it on when arming up. It does not appear possible to co-witness using the rear sight with the Dragonfly mounted. While it is compact, its base is about level with the top of the rear static sight.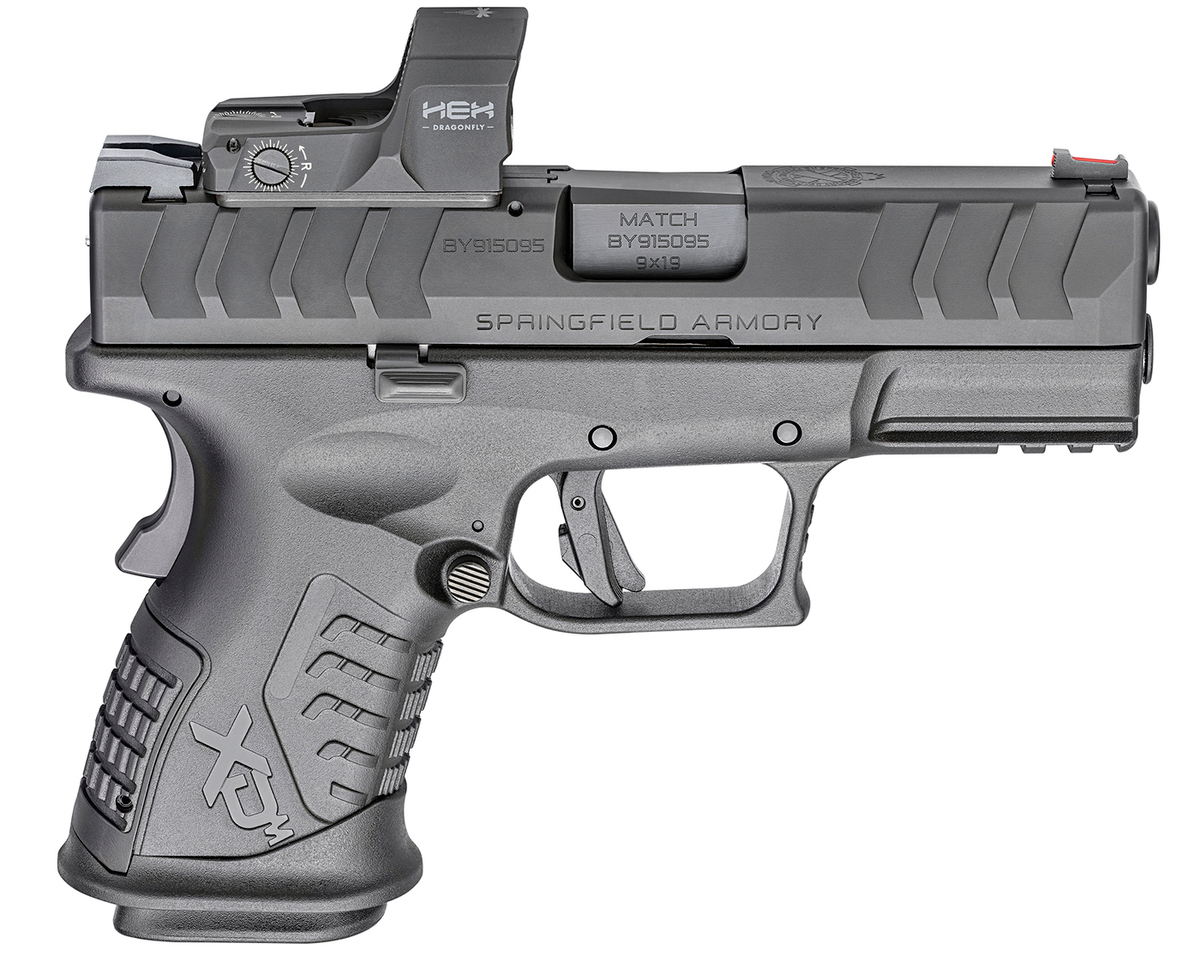 All ambidextrous controls are a hallmark of the series with the slide stop and mag release appearing on both sides; no adjustments required. The grip safety sports an enhanced "bump" at the bottom to ensure proper engagement.
Specifications – XD-M Elite 3.8″ Compact
Caliber: 9mm
Color: Black
Barrel: 3.8-inch Hammer Forged Steel, Melonite Finish, 1:10 twist
Slide: Forged Steel, Melonite® Finish, Optics Ready w/optional HEX Dragonfly
Frame: Black polymer
Sights: Fiber Optic Front, Tactical Rack U-Dot™ Rear
Recoil System: Captive
Grip Width: 1.2 inches
Magazines: (2) 14-round stainless steel body with polymer base
Weight: 29 ounces
Height: 4.58 inches
Length: 6.75 inches
MSRP: $633 (Standard); $818 (with optic)
Springfield has again answered the call for respectable round capacity in what some brands call a subcompact package, and the optional red dot will surely attract consumers as well. Those who are accustomed to the XD-M series guns for range work would do well to add the 3.8″ Compact to their stable for the advantages of compatible magazines and so-called muscle memory.