Because That Scope Isn't Gonna Mount Itself
Eve Flanigan 04.26.21

It's a lot of fun shopping for riflescopes. The ever-growing array of choices for shooting at various distances with a choice of emphasizing speed, accuracy, or both, is dizzying at any point of the price scale, but for all the focus on scopes, they're useless without the right hardware and mount. While the selection of these unsung hardware heroes isn't quite as broad as it is for optics, it's getting better.
Recently I've been using a couple bits of gear for my scope-mounting activities: a quick-detach mount and a mini torque wrench. I like both quite a lot.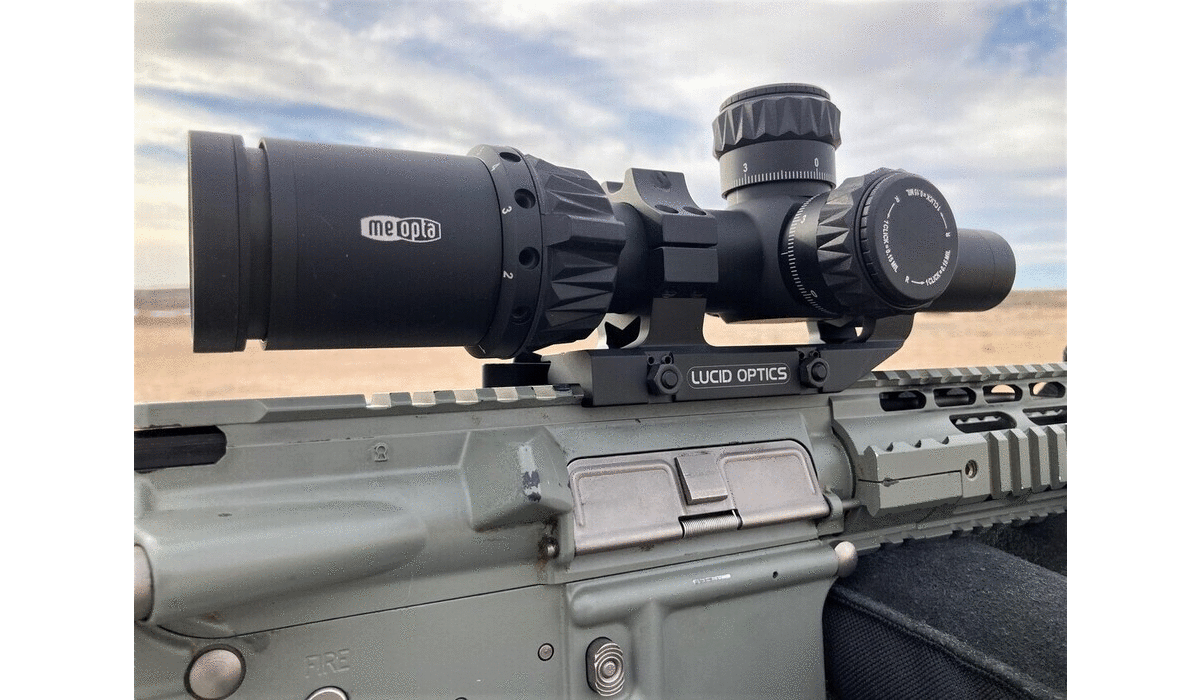 Lucid Optics PRO-QD 30mm Mount
Lucid Optics is becoming better-known for great quality products that cost less than the equivalent from the industry's more famous names. Their quick-detach (QD) scope mounts are lightweight and don't require a fuss to attach to a Picatinny rail.
The PRO-QD 30mm Mount is offered in low, medium, and high configurations. The medium (1.31 inches over rail) is shown here. It weighs 0.7 pounds; dimensions are 3 x 2 x 2 inches. It's made of 6061 aluminum. This one has a 0 MOA base appropriate for the short- to mid-range distances for which the rifle is set up.
It's worth reading the directions on this one, as it includes a stern warning not to adjust the set screws. At first it doesn't seem possible to get the mount on the Pic rail without doing so, but it does work. If I have any complaint, it's not about the mount, it's about the directions which are printed on ¼ sheet of paper in font so small as to challenge all, but the most youthful of peepers.
There are two screws on each side of the rings. Recommended tightness for .22 – .270 calibers is 20 inch/pounds; or 30 inch/pounds when moving up to .270 – .338 caliber rifles.
The medium height turned out to be a great fit for the Meopta Optika6 scope I had in for testing. With about 15 minutes of table time from start to finish, it started solid and has stayed that way. Mounting is made easier with the built-in bubble level on the rear ring top. It's what distinguishes the "Pro" edition of this mount from the regular model.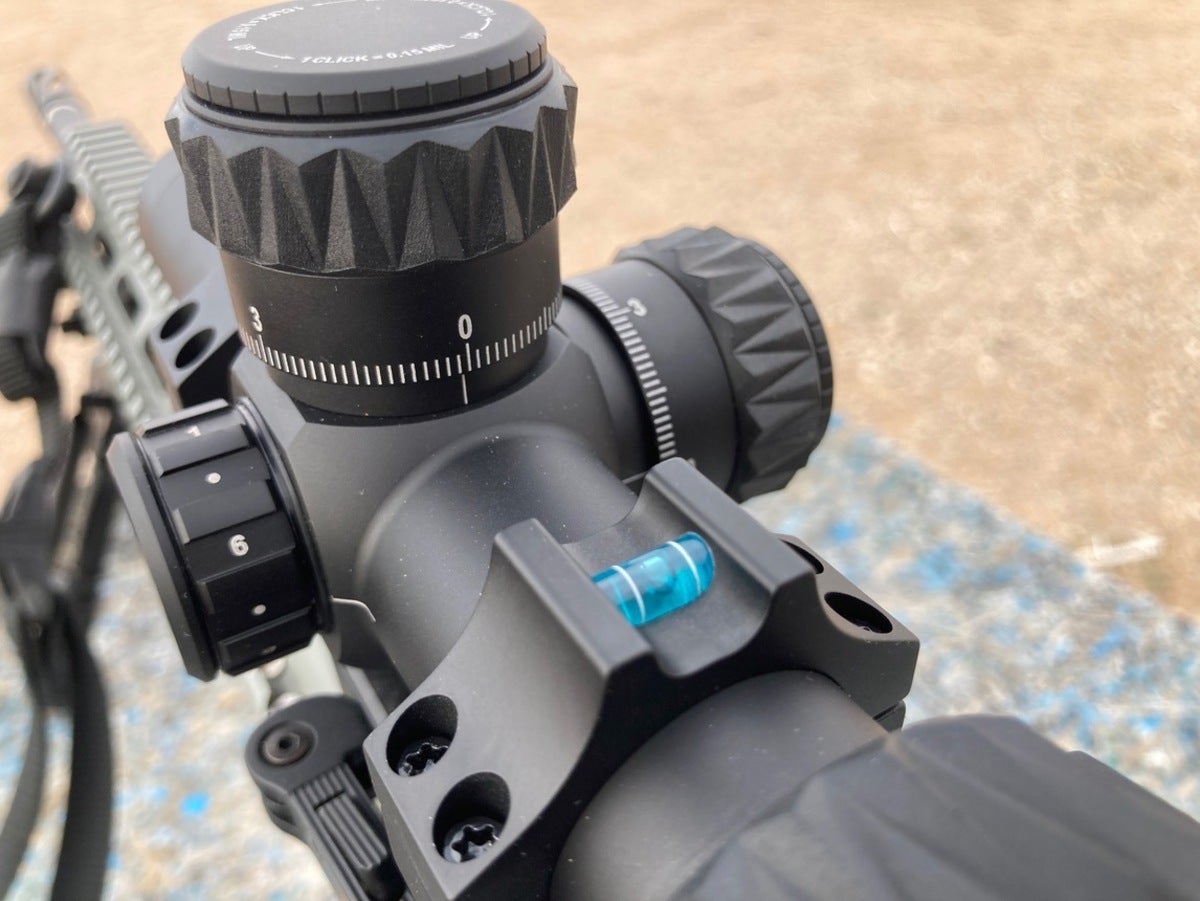 When I want to remove the scope from the rifle, the levers make that easy without being susceptible to accidental loosening. There's a thumb release that must be engaged at the same time the fingers are pulling the mount latch. This mount can stand up to field carry and stay put. At $169.99 for the Pro model (includes bubble level) and five bucks less for the standard one, it's hard to go wrong with this one for a QD mount.
Mounting Tools Matter
Consistent scope performance is largely dependent upon consistent tightness of base and rings. To tighten the rings on the PRO-QD mount to specs, I had the opportunity to test a new, field-friendly torque driver attachment. It's called the Mini All-in-One, made by Chicago-based Fix-It-Sticks.
This little torque driver is unique compared to others. Rather than providing a digital readout of inch pounds as it tightens, it has a zero setting to which the outer sleeve of the driver snaps back when not under pressure/not in use. Turning it to the desired tightness entails watching for the outer and lower sleeve markings to line up when reaching the tension the user needs. The demarcations are set at five levels typical for everyday use when mounting hardware with softer materials including some pistol sights, scope mounts, polymer accessories, rails, and so on. The tension markings are at 6, 10, 15, 20, and 25 inch-pounds. It is made only to install/tighten, not for loosening, set screws.
A T-handle insert is needed to operate the Mini All-in-One with the greatest ease. A 0.25-inch driver fits. In a rather inconveniently timed announcement for my selfish needs, Fix-It-Sticks just this week released a complementary, field-ready compact tool kit that fits the driver. With the kit's T-handle driver, bit, and Mini All-in-One, it's possible to have everything needed for most range-side adjustments in a hip pocket. The set provides everything needed for adjusting both metric and imperial screws typically used for optic-mounting.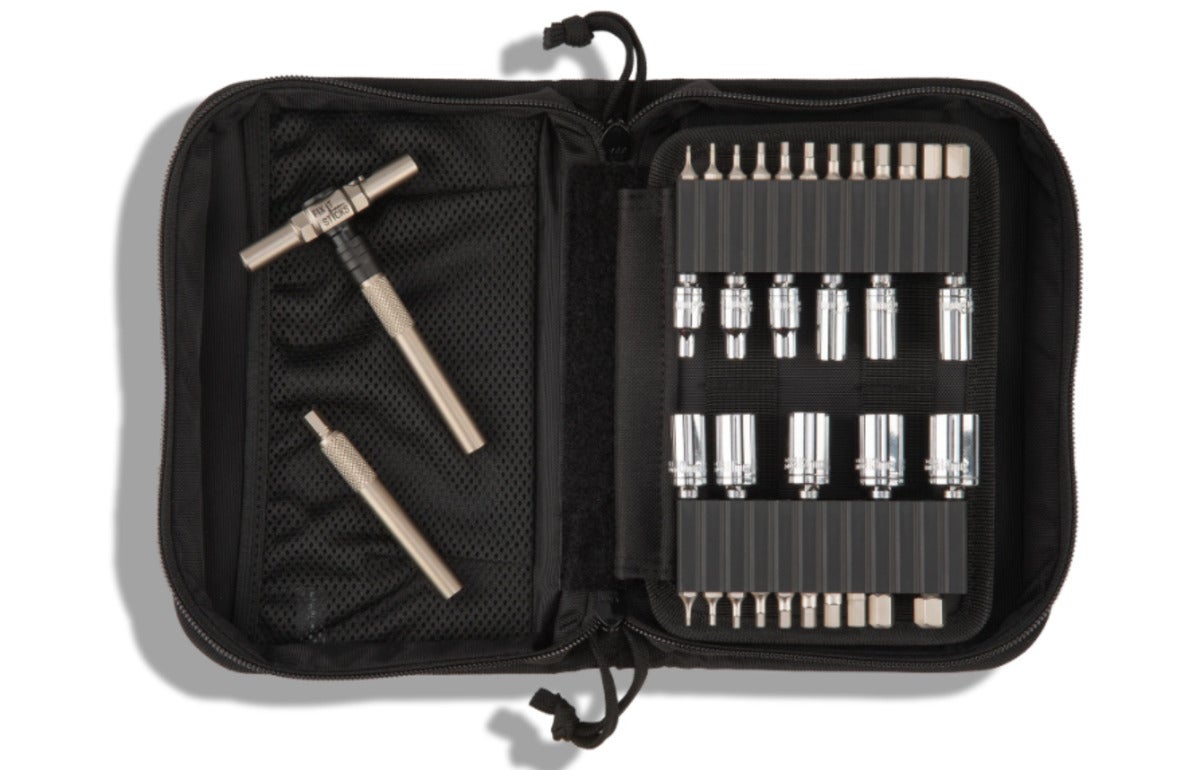 The Mini Torque Driver has an MSRP of $55 and will be available through dealers, or can be ordered direct. The All-Purpose Driver Kit is currently available on pre-order status for a discounted price of $160.
This mount and torque driver proved to be a great combo for setting up one scope, but I can see that both would be great assets for any shooter's toolkit over time. Both deliver quality construction, ease of use, and ultimately help me send rounds downrange with precision.