Cold Steel Unveils new Laredo Bowie Knife Made from CPM 3V
Luke Cuenco 04.29.21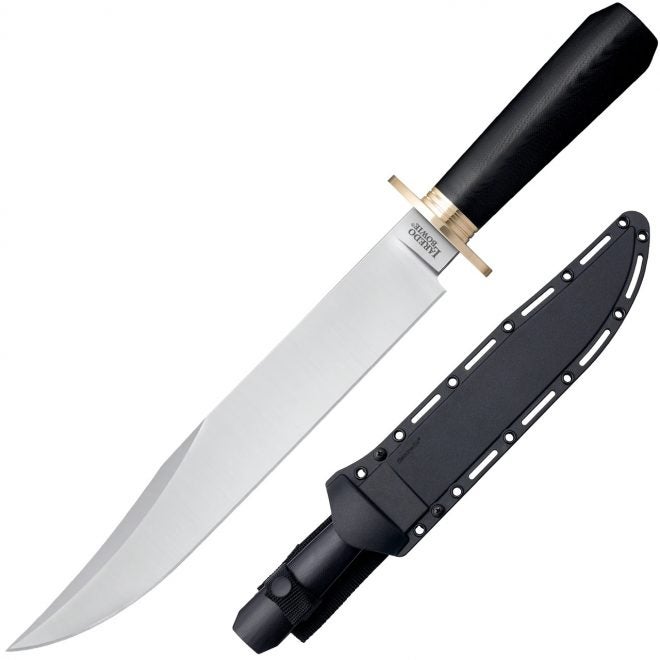 If you're looking for a great Father's Day gift in the coming months I don't know a single dad out there who wouldn't appreciate a great bowie knife. On the other hand, I've also heard that bowie knives make a great hunting or camping knife so if you find yourself itching to get yourself a new turkey hunting blade then this just might be your next knife. Cold Steel is proud to introduce the next evolution of the legendary Bowie with the Cold Steel Laredo Bowie made from CPM 3V steel.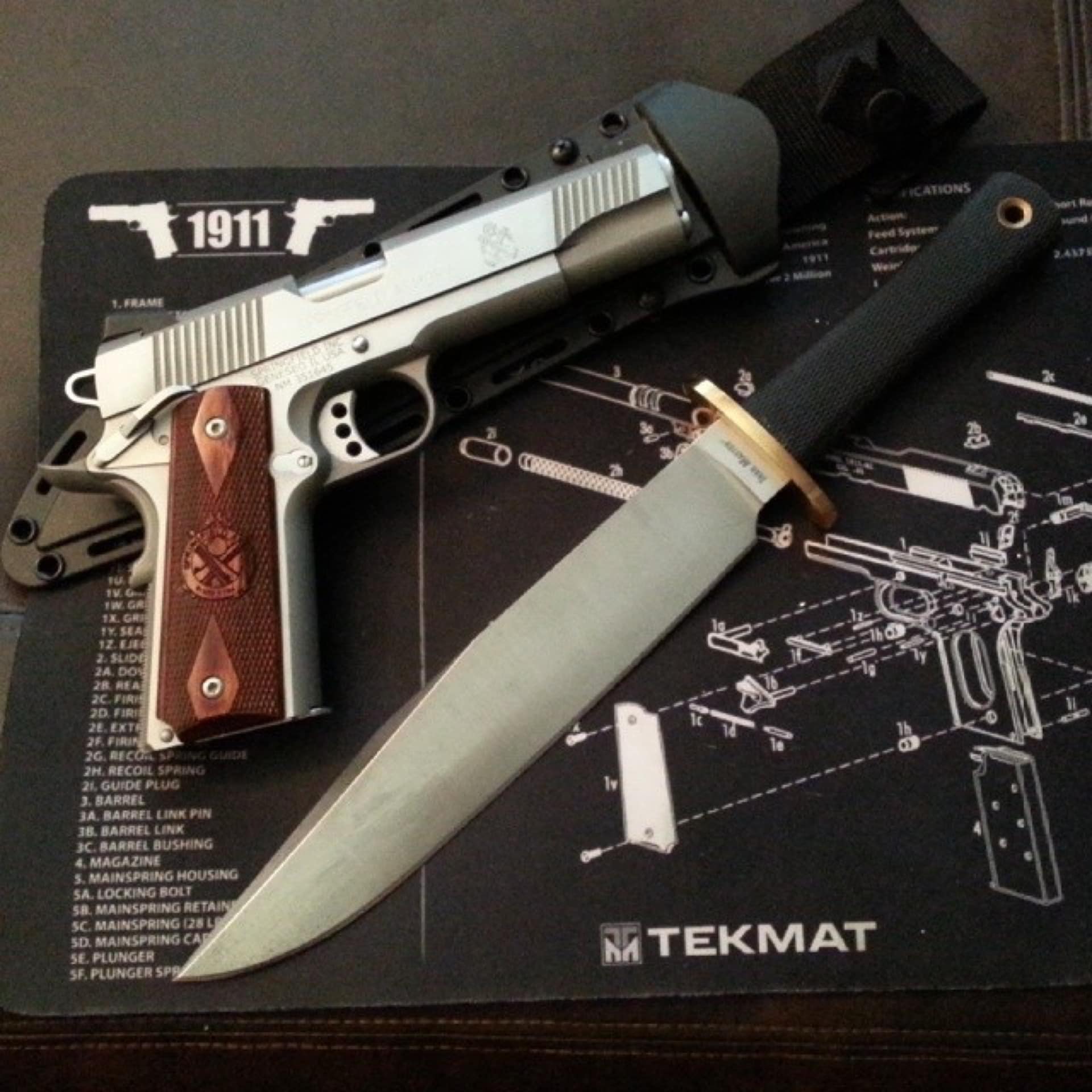 Cold Steel Unveils new Laredo Bowie Knife Made from CPM 3V
Irving, TX – Cold Steel, manufacturer and innovator of purpose-built knives and blade tools for everyday carry, tactical, and hunting applications, takes the classic bowie knife to the edge with the all-new Laredo Bowie in 3V.

For sheer presentation prowess, the Laredo Bowie in 3V stands tall with its elegant lines, high-luster finish, accented guard, and rich, G10 handle. Beyond the form, the Laredo Bowie in 3V delivers serious function.

The blade is constructed of American-made CMP 3V—a super-tough, wear-resistant tool steel that can take abuse and keep performing. Good edge retention, chip resistance, and maximum shock resistance are among the qualities of the Laredo Bowie in 3V, so this knife doesn't shy away from hard jobs. The 10.5-inch long, 5/16-inch-wide blade terminates in a dagger-sharp point and features a 4.5-inch semi-sharpened clip point that facilitates back cuts.

Dressing out the Laredo Bowie in 3V is a G10 handle with a satin finish bronze guard. The knife fits smartly in a complimentary black Secure-Ex® belt sheath which is Molle-Lok and Tek Lok compatible with a rugged adjustable Cor-Ex™ belt loop and retaining straps for a secure and reliable lock up when not in use.

Cold Steel Laredo Bowie in 3V Specifications

Model: CS-16DL

Weight: 23.76 oz.

Blade Thickness: 5/16-inch

Blade Length: 10.5-inch

Handle Material: G10

Handle Length: 4.67 inches

Steel: CMP 3V

Overall Length: 15.67 inches

Overall Width: 2.5 inches

Additional Features: Bronze Finish Guard, Tough Secure-Ex® Sheath

MSRP: $569.99

A Texas senator recently attempted to make the Bowie knife the official state knife despite its origins; however, despite this, I find it fitting that Cold Steel is making the latest addition to the bowie knife lineup currently available on the consumer market. In comparison to other bowie knives, this one comes with a synthetic sheath which would be more suitable for strapping to an ATV or backpack and you wouldn't have to worry so much about messing up a nice leather sheath.