For Those Who REALLY Love Their Hoppe's No. 9
Eve Flanigan 04.29.21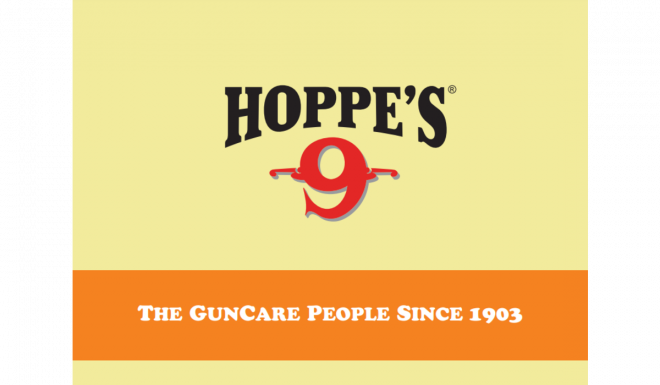 Anyone who grew up with guns knows the distinctive aroma of Hoppe's No. 9. It's a household name. What Glock is to pistols, Hoppe's is to gun care. This week, Vista Outdoors made an announcement that's sure to keep Hoppe's at the top for a lot of public ranges.
You can buy the stuff by the gallon now. That's right. Going on a date with that good-looking gun enthusiast? There'll be no more daintily dabbing No. 9 on the wrists as a good luck charm. Slather that stuff on!
Seriously – the availability of gallon containers will allow busy shooting facilities to buy solvent less often and permit customization of how Hoppe's No. 9 and Hoppe's Gun Oil is used in house. Whether in eye droppers or quart bottles, every shop can have it their way. The new bottles are plastic with a built-in handle and wide mouth to facilitate easy pouring.
For those new to guns, a little history: Hoppe's No. 9 is the namesake of its inventor, Frank August Hoppe (say "hoppy" like beer or bunnies – perhaps it's not universal, but it's more fun than pronouncing it "hops"). According to legend, in 1903 young Frank was a well-trained soldier, sincere about rifle maintenance. He mixed together nine chemicals to create a bore-cleaning solvent that has endured for more than a century as the go-to gun cleaner that works in every environment and every gun.
Over time, the product line has expanded greatly. While the solvent and gun oil are still the backbone of the brand, Hoppe's showed more recent innovation with the popular Bore Snake pull-through cleaning gadget. They've also released Hoppe's Black, a high-tech series of maintenance products aimed at the precision rifle market where every advantage is sought, down to the molecular level. Whatever is needed to clean a firearm, Hoppe's makes it.
As economy-friendly as it is reliable, Hoppe's is making their gallon products affordable. Jugs of No. 9 Bore Cleaner are priced at $129.95; Gun Lubricating Oil is $163.95. They'll be available inside the United States only.