The Foundation 10/22 Modular Chassis System from Grey Birch Solutions
Luke Cuenco 04.30.21


The 10/22 is a great tool and fun firearm to own. A lot of the fun I have derived from the 10/22 in the last decade or so has been from modifying the ones I own for specific purposes. The Grey Birch Solutions Foundation 10/22 Modular Chassis System is a flagship product from Grey Birch aimed at helping shooters get the most out of their 10/22.

The Foundation 10/22 Modular Chassis System from Grey Birch Solutions
Foundation Chassis System

The Foundation is literally the cornerstone of Grey Birch, the company, the solid ground on which we will build our house. The end goal in building the Foundation has always been a lightweight, modular, adjustable and secure base to firmly house the barreled action in place from two locations. Everything builds off a firm Foundation.

The Foundation is a modular chassis system built around the 10/22 platform. The Foundation is packed with features to enhance the shooting experience with configurations ranging from short range race gun to long range precision.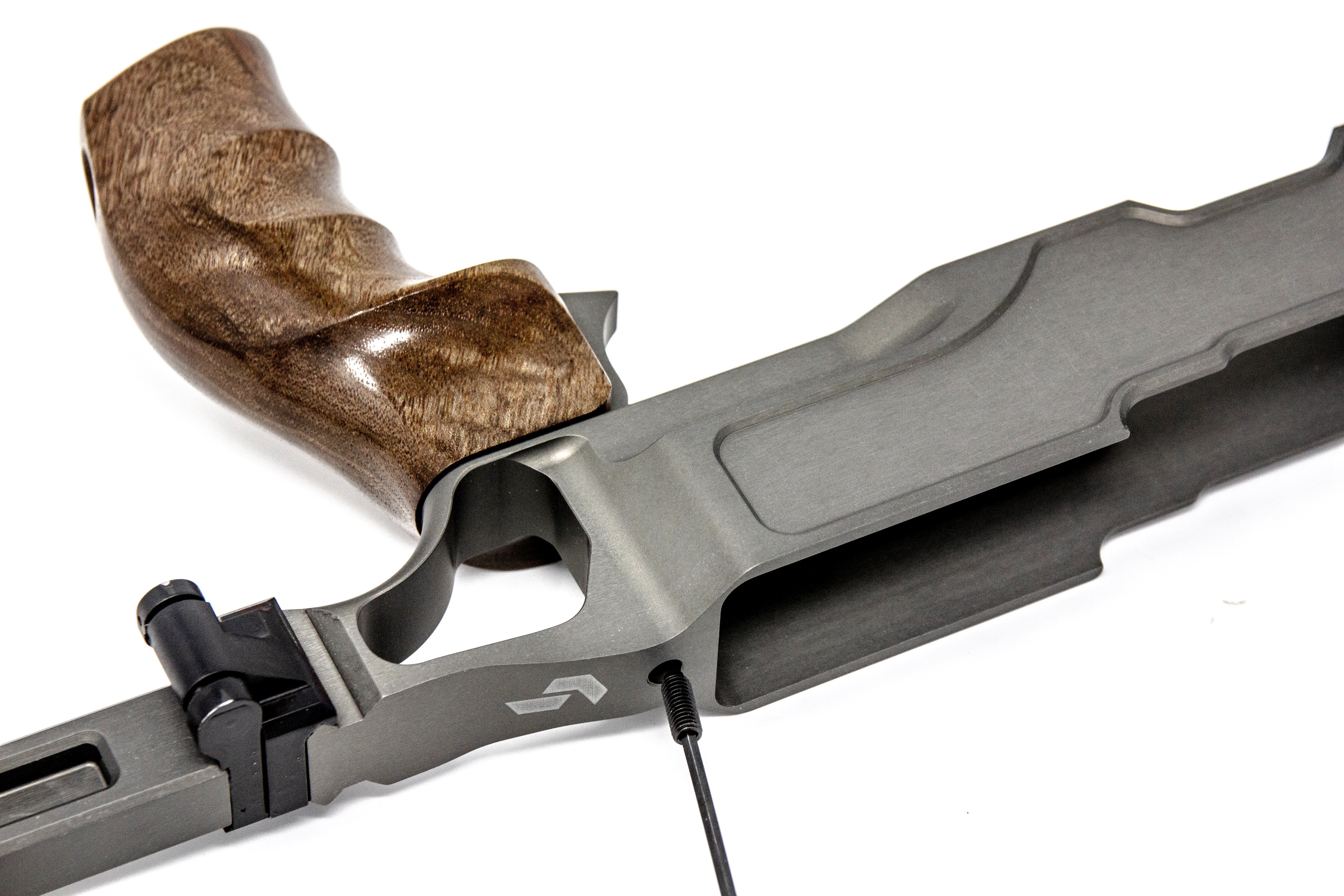 Foundation Features:

Magwell Cutout for Easy Magazine Changes

AR Grip Compatible Mounting Point
Standard Picatinny Stock Mount (Compatible with all most Picatinny Mounted Stocks)
Modular Short and Long Forend Options
Forend's are M-Lok and Arca-Swiss Compatible
Folding Stock allows for easy Packing and Storage
Length of Pull and Cheek Height Adjustment
Buttstock adjustable as Fixed or Folding
Compatible with most 10/22 Accessories

Specs:

Weight: 688 grams
Length of Pull:  13″- 14.5″
Overall Length: 25- 26.5″
Overall Length Folded: 16″
Material: 6061 T6 AL / Steel
Finish: Clear Hard Anodize

In Stock and shipping in North America now

The Foundation chassis system incorporates a rearward second tension position meaning the barreled action will be more secure in the chassis as compared to the single attachment point underneath the receiver. I have found personally in the past that some chassis systems or stocks only make use of the single attachment point and this can lead to wobbling without adding shims to make the fitment just perfect. I would be very interested to kit out a 10/22 build beginning with one of these stocks. For the price ($399.99 CA), you certainly are getting a lot of functionality out of the system from the get-go.