Escort's NEW FieldHunter Turkey Pump-Action Shotgun
Nicolas Lenze 05.03.21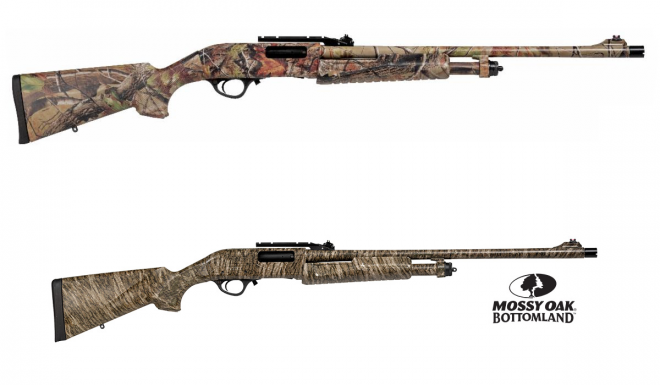 Spring is here! While some are looking forward to too much beer on the beach and calling their parents for bail money, others are thinking about turkey. We're getting all of our trusty guns and gear together. With more and more people showing interest in hunting, budget-friendly turkey guns are a great way to get started. Known for their value, Escort Shotguns has expanded their shotguns to include models specifically made for turkey hunting. Introducing the FieldHunter Turkey pump-action shotgun.

Escort's well-regarded line of pump-action shotgun is now available in turkey-specific models. The FieldHunter Turkey is available in 12-GA, 20-GA, and .410-Cal and is tailored with the turkey shooter in mind.
NEW FieldHunter Turkey Pump-Action Shotgun

All three are chambered for 3" magnum shells meaning they can use both 2 ¾" and 3" shells. The receiver is made of aircraft alloy and the barrel is hard-chromed steel. These are set in a camouflaged synthetic stock. The gun is available in Realtree APG and Mossy Oak BottomLand. Each shotgun comes with three interchangeable chokes which vary by chambering. Mount your favorite red dot with the equipped 5″ cantilever optics mount. The mount also has four cross-slots for use with Weaver mounts. The front bead has been replaced with a high-visibility, fiber optic sight. The rear sight is a green fiber optic and is adjustable for windage and elevation.

Specifications – FieldHunter Turkey 12 Gauge
Gauge: 12
Barrel Length: 24″
Overall Length: 44″
Weight: 6.9 pounds
Included Chokes: Extended Extra Full, Full, Improved Modified
Specifications – FieldHunter Turkey 20 Gauge
Gauge: 20
Barrel Length: 22″
Overall Length: 42″
Weight: 6.2 pounds
Included Chokes: Extended Extra Full, Full, Improved Modified
Specifications – FieldHunter Turkey .410 Gauge
Gauge: .410
Barrel Length: 26″
Overall Length: 46″
Weight: 6 pounds
Included Chokes: Extended Full, Extended Modified, Extended Improved Cylinder
There are plenty of options when it comes to turkey shotguns. If you want one that won't shred your wallet look on the Escort website for more details on the FieldHunter Turkey. Gobble on over to their YouTube, Facebook, and Twitter pages for more updates.