NEW From Hoppe's – The 5 Gallon Bucket Ready Roll Kit
Nicolas Lenze 05.11.21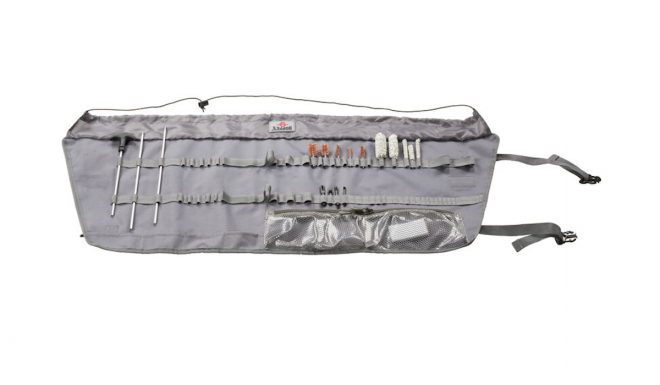 Maintaining your firearms is an essential part of being a gun owner. Cleaning your guns isn't only a good way to keep them from deteriorating. It's also a great time to inspect parts for wear or breaks. A good cleaning kit can make this an easy and even enjoyable task. Hoppe's is one of, if not the most recognized, name in firearms maintenance. Hoppe's has now introduced a new kit to help keep things squeaky clean on the go. This is the new Ready Roll Kit.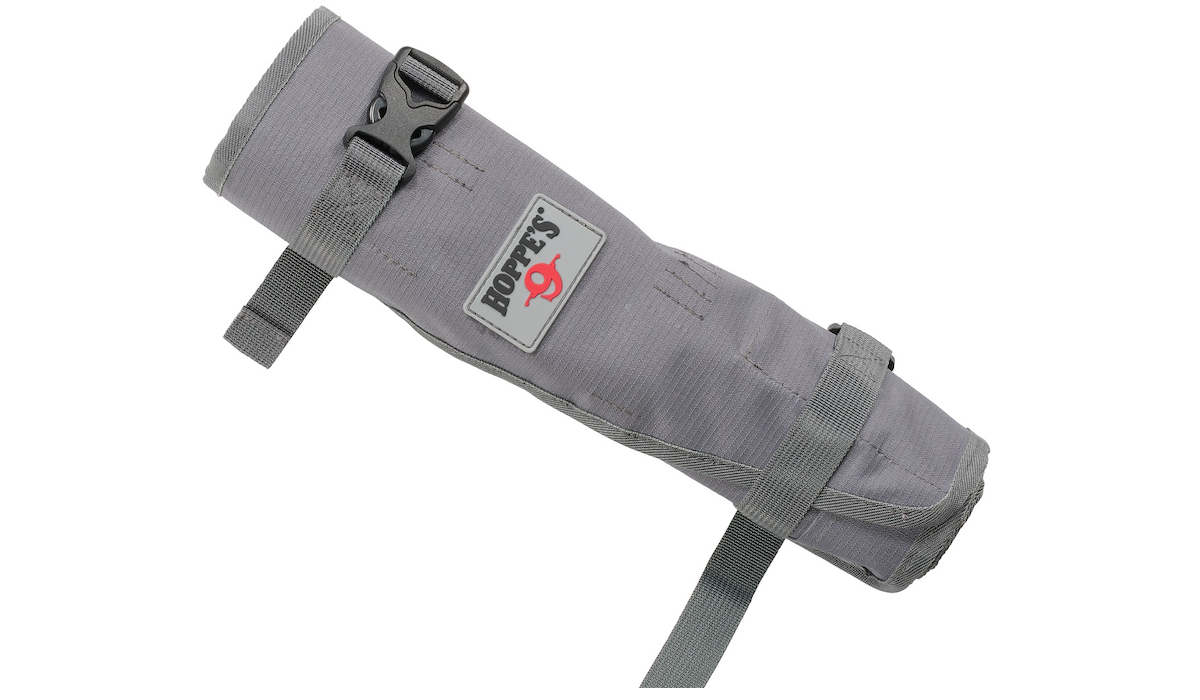 Keep your cleaning tools organized when heading out to the range with the new Ready Roll kit from Hoppe's. The elastic accessory slots keep cleaning pieces secure while the zipper compartments help store small, loose parts in one convenient place. Use it as a tool roll or install it inside a five gallon bucket. When it's time to head out, roll up the Ready Roll and secure it closed.
To Bucket or Not to Bucket: The Ready Roll Kit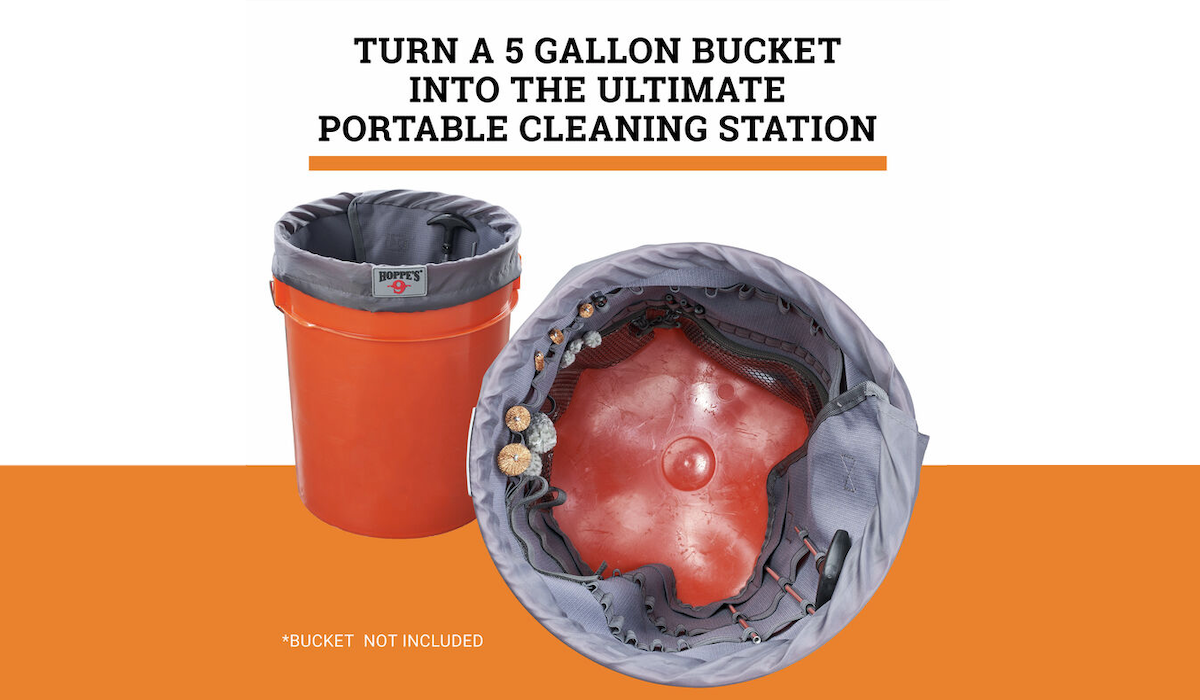 The Ready Roll Kit can be used either on its own or with a five-gallon bucket. To secure your tools, it uses elastic accessory slots. There are also small, zippered compartments for organizing smaller components, or even spare pins and parts. When the kit isn't in use, it can be rolled up and secured with attached nylon straps and buckles. The roll is made from heavy-duty rip-stop material. The kit can be ordered with or without a dry universal gun cleaning kit. The price of the Ready Roll Kit is $52.49.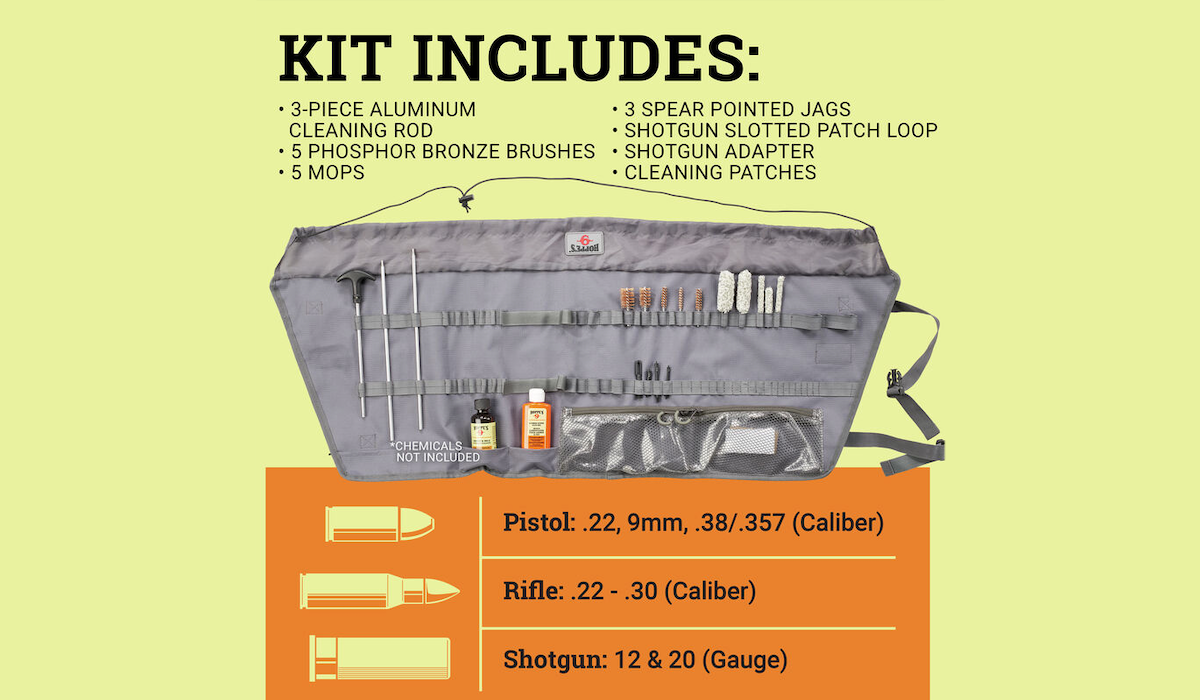 Included
Three-piece aluminum cleaning rod
Bronze brushes and mops
Accommodations for .22, .30, .380/9mm, 20GA, and 12GA
Three nylon jags
A shotgun patch loop
A shotgun adapter
Cleaning patches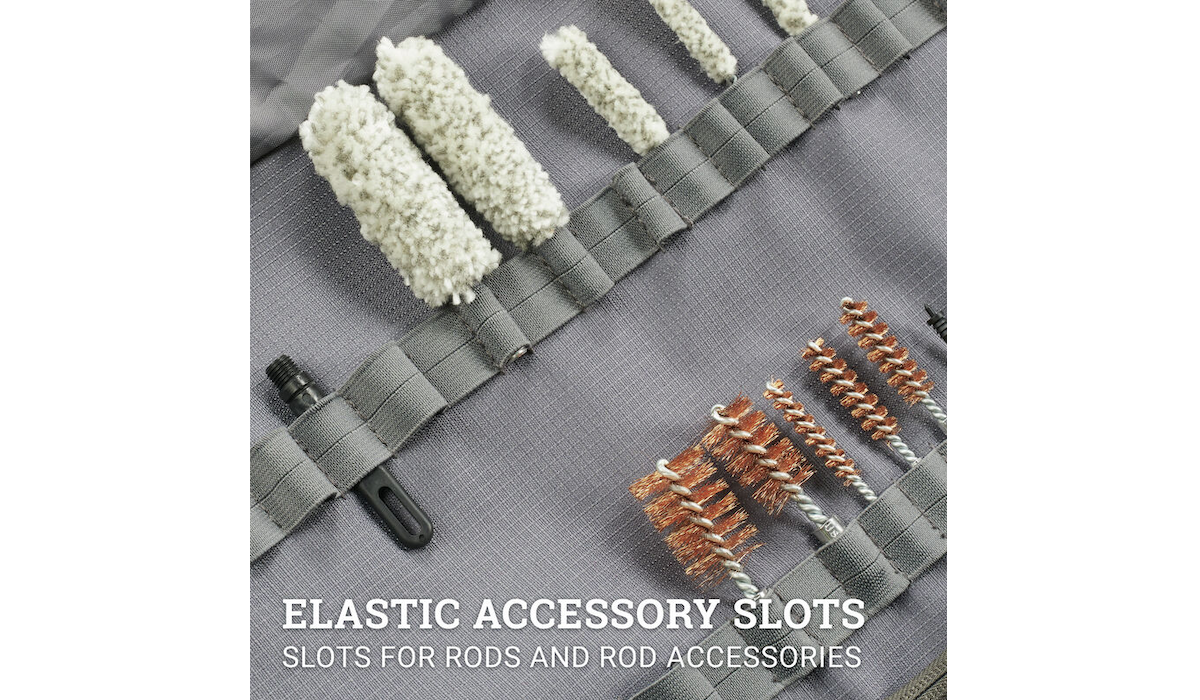 If you would like to know more, you can head over to the Hoppe's website. For some cool videos and guides on how to clean your firearms, check out their YouTube channel. Get updates from the company by following them on Instagram and Facebook, as well. Remember to maintain your firearms to keep them safe and functional.