Otis Announces New AR Elite Range Box for 2021
Terry Nelson 05.12.21

Having used Otis gun cleaning products for years now, I have never been disappointed. Their small round packs for pistols, rifles, and shotguns have always been easily stored and carried anywhere a shooter may go. Always staying innovative in the shooting industry they announced a new AR Elite Range Box for 2021. With the continued growing interest in the AR platform for competitive shooting, hunting, and self defense I would say the Otis Elite Range Box couldn't have come at a better time. In the following press release Otis gives all the details of their new AR Elite Range Box:
For the AR owner who has it all, the AR Elite Range Box is the gun cleaning kit that has it all and more. This comprehensive gun cleaning kit provides proper Breech-to-Muzzle® cleaning for AR-15 style rifles and includes tools to pick, scrape, and clean caked on carbon and fouling from the bore, bolt carrier group, chamber, star chamber/locking lugs, and more. The AR Elite Range Box boasts over 40 components, including an MSR/AR cleaning kit in the traditional, portable Otis round case, Ripcord®, B.O.N.E.® Tool, Star Chamber Tool, sight adjustment tools, and more. An included bench block allows for safe breakdown without fear of marring. All of the contents are contained in a portable range box that doubles as a gun vice for stability while cleaning and performing general maintenance work.

"This is our most comprehensive AR-15 cleaning kit to date," remarked Otis Technology's Director of Commercial Sales, Tom Knudtson. He continued, "We are continuously working to build more detailed kits to meet our customers' needs. Ensuring gun owners have the tools and gear they need to properly care for and maintain their firearms is vitally important to us here at Otis. AR owners now have all they need for maintenance and care plus light gunsmithing work all in one convenient range box."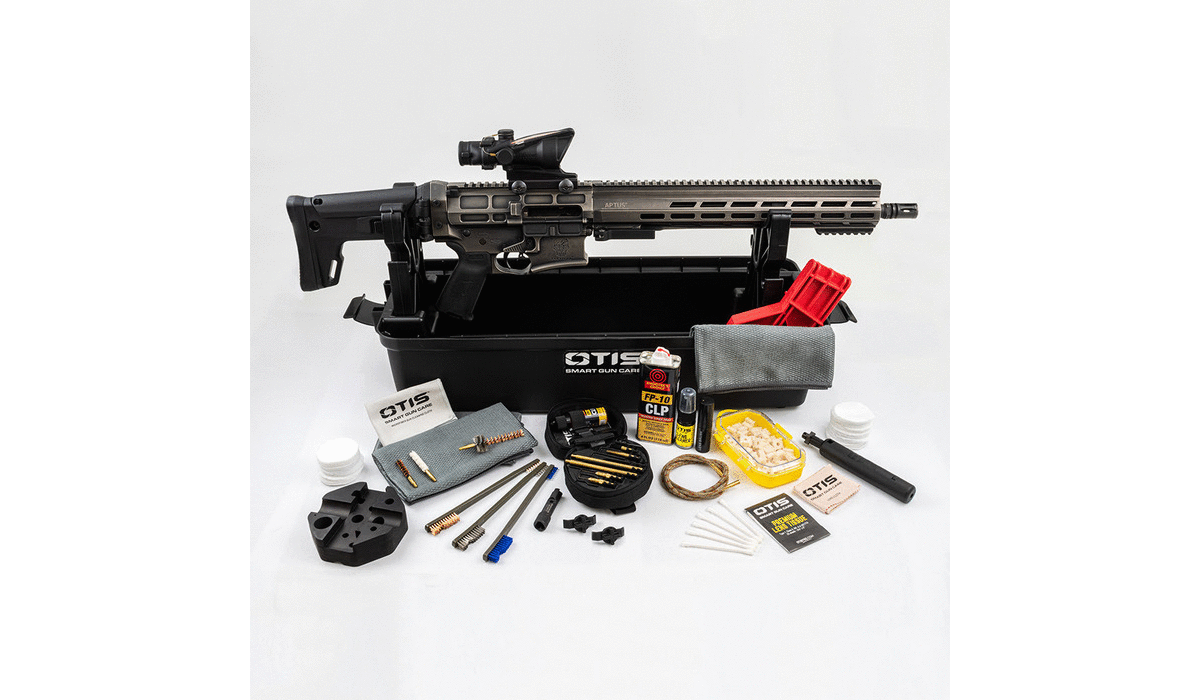 Known as America's Gun Care, Otis' continued technology is famous for manufacturing the most advanced gun cleaning systems and accessories available. All Otis products are backed with their "No Nonsense Warranty." To find the new AR Elite Range box or hundreds of other Otis products check out otistec.com.