Meet the Tundra, a Remarkable Hunting Rifle from Proof Research
Eve Flanigan 05.17.21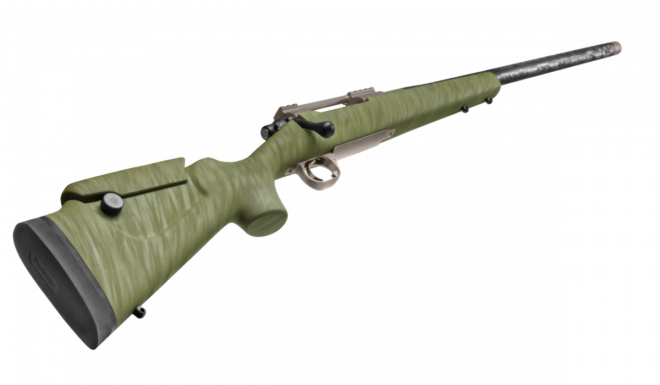 Montana-based Proof Research just unveiled a new addition to their complete rifle lineup. It's called the Tundra, and its specialty is long-range hunting. This bolt-action rifle is descended from Proof Research's Terminus hunting model. The lightest among the Tundra models weighs in at 7 pounds, three ounces. As is customary with their rifles, Proof keeps the weight down thanks to carbon fiber construction of both stock and barrel.

Borrowing from the tactical side of the house, Proof designed a Monte Carlo profile stock, but made space for an adjustable cheekpiece, allowing for a customized cheek weld between users or optics. The barrel is threaded 5/8″ x 24 T.P.I. (Thread per Inch) and a thread protector is included. The Tundra carries Proof Research's remarkable sub-1/2 MO.A. (Minute of Angle) accuracy guarantee, thanks in part to the company's all-weather Sendero contour barrel.

Elegant and reliable functions are built in. The company chose a solid-seating, smooth-feeding BDL-style magazine. A Trigger Tech trigger delivers a clean break. The Defiance Ruckus bolt assembly is machined to one of the tightest tolerances available in a hunting rifle with a guaranteed headspace of plus or minus 0.001″ further backing up the accuracy guarantee. The Tundra is offered in the following chamberings:
6mm Creedmoor
6.5 Creedmoor
6.5 PRC (Precision Rifle Cartridge)
7mm Rem Mag (Remington Magnum)
28 Nosler
.308 Win (Winchester)
.300 Win Mag (Winchester Magnum)
.300 WSM (Winchester Short Magnum)
.300 PRC (Precision Rifle Cartridge)
.300 RUM (Remington Ultra Magnum)
.338 Lapua Mag (Lapua Magnum)
This rifle should be a boon to anyone packing or shooting long distances to hunt big game. Its weather-resistant, lightweight package allows for some weight to be taken up by a quality long-range optic. Between hunts, it's easy on the eyes and should offer much satisfaction on the shooting range.

Finish color choices are Black Granite, Green Granite, Brown Granite, Tactical Flat Dark Earth, Black Jungle Camo, Blue Jungle Camo, Green Jungle Camo, Desert Warrior, Grassland Green, Grassland Tan, and Cotton Candy. If you've got the coin for a very fine hunting rifle, this one's worth a look. The Tundra has a starting MSRP of $6,999.