Ted Nugent & Spirit of the Wild sponsored by Remington Ammunition
Adam Scepaniak 05.27.21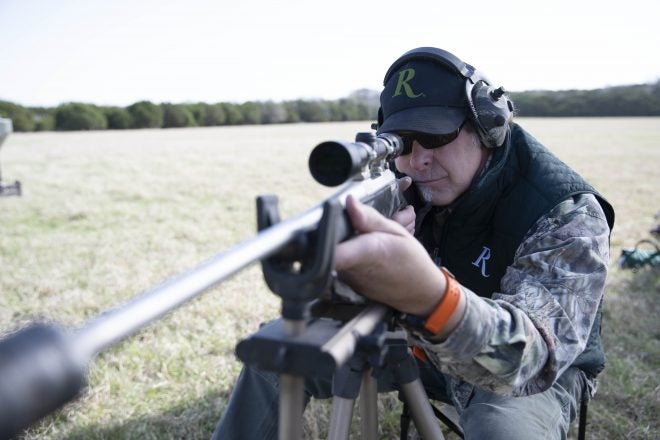 Ted Nugent is probably one of the most down to Earth men and greatest stewards of the outdoors that you could possibly meet. Known for rock 'n roll as well as archery hunting, his talents and passions don't end there, and it is no surprise that his TV show "Spirit of the Wild" is so tremendously popular because of it. Now Ted Nugent and his premier show of "Spirit of the Wild" is being sponsored by the newly reborn Remington Ammunition company. The complete Press Release can be read below:
Lonoke, Arkansas – May 27, 2021 – Ted Nugent's Spirit of the Wild program is one of the most popular hunting shows on the Outdoor Channel. This top-rated show has been a mainstay of hunters and shooters for twenty years. Now, Remington Ammunition will be the exclusive ammo loaded into Nugent's firearms when hunting everything from whitetails to bear, boar, bulls, turkeys and doves.   

"Uncle Ted's show is as fun and entertaining as it gets," said Remington Ammunition's Director of Marketing Joel Hodgdon. "His passion for hunting, conservation and the second amendment are unquestionable and it's why Big Green partnered with Ted." Expect to see Nugent integrate Remington Ammunition's complete line up of trusted ammunition in the series on air now.  

"I'm excited to shoot Big Green and their comprehensive and trusted line of ammunition," said rock and roll icon Ted Nugent. "Plenty of Core-Lokt, AccuTip, and HyperSonic Steel have been in my guns over the years, and I've always gotten the performance I've needed every time I pull the trigger."

Spirit of the Wild viewers know the authenticity of that statement. Over the years, Ted Nugent's show has won multiple awards for Fan Favorite Best Overall Series on Outdoor Channel while also voted Fan Favorite Best Host due to Nugent's real descriptions of intense hunts and big personality.

Ted Nugent's Spirit of the Wild, now sponsored by Remington, can be seen on Tuesday nights at 8:30 p.m. EST on Outdoor Channel.  Check local listings for more information on additional airings or go to https://www.tednugent.com/media/spirit-of-the-wild-tv/. 
Ted Nugent and his unique brand of hunting, fishing, and enjoying the outdoors will surely appreciate the support of "Big Green" in the years to come with their sponsorship backing him. I have never been able to meet Ted Nugent, but I definitely would like to some day. Do you currently watch Ted Nugent's "Spirit of the Wild" TV show? As always, let us know all of your thoughts in the Comments below! We always appreciate your feedback.