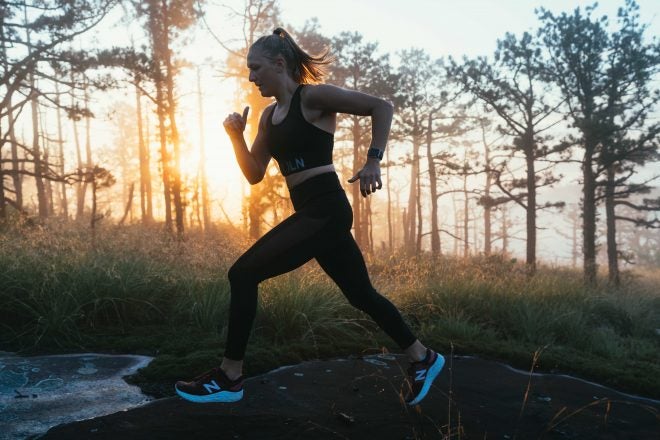 The disruptive designer that helped guide Under Armor into fishing apparel, quickly making the brand a household name with anglers is back, and he is announcing the release of a new outdoor activewear collection. RVOLN (reh·vuh·loo·shn) is the latest work of entrepreneur and outdoor industry activewear designer Ben Verner. "The best products and fabrics never make it to market," Verner said. "It's cost prohibitive," and he would know. Verner has legendary status in bringing apparel to market – most notably in fishing and hunting – building brands in those spaces, revitalizing what were static categories.
Verner has a reputation for success. He was a big part of Under Armor successful launch into fishing apparel. After his work with Under Armor, Verner followed by founding HUK, ultimately becoming the CEO of Marolina Outdoor, Inc., the now parent company to HUK and its hunting counterpart, Nomad. Verner described the RVOLN brand as "young and fast," conjuring images of life in motion, but is equally as comfortable on a tiki-lit oceanside patio with house drink in hand, after a dynamic day on the water, he said. Verner calls it a holistic perspective on activewear.
Fabrics first is Verner's mantra. While the greater marketplace designs a product then scrambles to source suitable fabrics, Verner samples countless fabrics, selects only the best and most innovative, and only then weaves them into styles and SKUs. RVOLN aims to do things differently. Products are produced in smaller batches than large manufactures, promoting quick turns and immediate updates, reacting to customer feedback.  RVOLN interacts with its customers on design, improving products, creating new garments, even reacting to criticisms. "A complete paradigm in activewear retailing," they call it.
To accomplish this, RVOLN champions a direct-to-consumer footprint. This eliminates the middleman and barriers to market. RVOLN focuses on efficient small batch manufacturing that quickly reloads popular styles, sizes, and colors. The elimination of the classic middleman markup chain also reduces cost to market; therefore, what consumers pay for product. Over the next several months RVOLN will be introducing pioneering series' and products catering for an active and fishing lifestyle.
AllOutdoor readers can visit www.rvoln.com and enter the code VIP for 50% OFF their first order.