CAA's MCK Now Offered in Mossy Oak, TrueTimber, and RealTree Camo
Luke Cuenco 06.16.21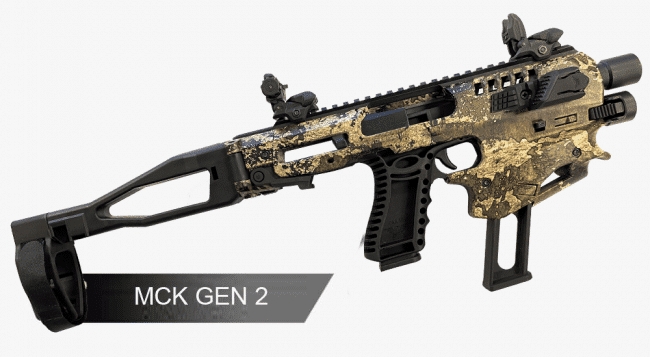 If you're a fan of the CAA Micro Conversion Kit then you'll be excited that they're teamed up with popular names in the camo industry. CAA is now offering the popular pistol conversion kit in Realtree, Mossy Oak, and TrueTimber camo patterns. Each of the camo patterns will be available for both the Gen 1 and Gen 2 conversion kits and will be sold starting at $349.00 depending on options selected at checkout. This will be great for all those who love to deck out all their favorite toys in their favorite camouflage patterns.
CAA USA and TrueTimber Team up to Offer New MCK Models
INMAN, S.C. – June 15, 2021 – TrueTimber has announced multiple CAA USA MCK (Micro Conversion Kit) models are now available in TrueTimber camo. Fans can now find the most popular handgun conversion kit in the world decorated in the iconic TrueTimber Strata camo pattern.

"We are really excited to work with CAA on this product and to give fans the chance to get MCK models in TrueTimber camo," said TrueTimber CEO Rusty Sellars. "The CAA conversion kits are revolutionary, and we are really thrilled about what they have going on. This is a great opportunity to connect TrueTimber camo to the tactical world and CAA MCK to hunting enthusiasts with such a versatile product that has already proven its worth in so many different applications."

CAA USA designs and manufactures the world-famous MCK (Micro Conversion Kit) and has become the most popular handgun conversion kit in America. The MCK is made 100% in the USA and is not only the fastest assembly/ disassembly conversion kit, but also the most cost-effective and has taken the world by storm. Our MCK is designed to fit a multitude of needs including law enforcement, home defense and for just having fun at the range. The MCK increases your stability and accuracy with more points of contact on the shooter's body and fits a multitude of handguns, including the Glock, Sig Sauer, Smith & Wesson, Springfield Armory, CZ and many more to come.

"With TrueTimber's unmatched dedication to the outdoor community, we at CAA found this partnership to be an absolute win-win. The versatility and modularity of the MCK platform lends extremely well to the ever-growing handgun and PCC handgun markets." said CAA's CEO LTC. (Ret.) Mikey Hartman. "Our success in the tactical, law enforcement and sports shooting communities make the partnership with TrueTimber the next logical step in the MCK timeline. The MCK comes in 17 color choices including several custom Cerakote models and currently fits 115 handgun types with many more slated for release in the coming months.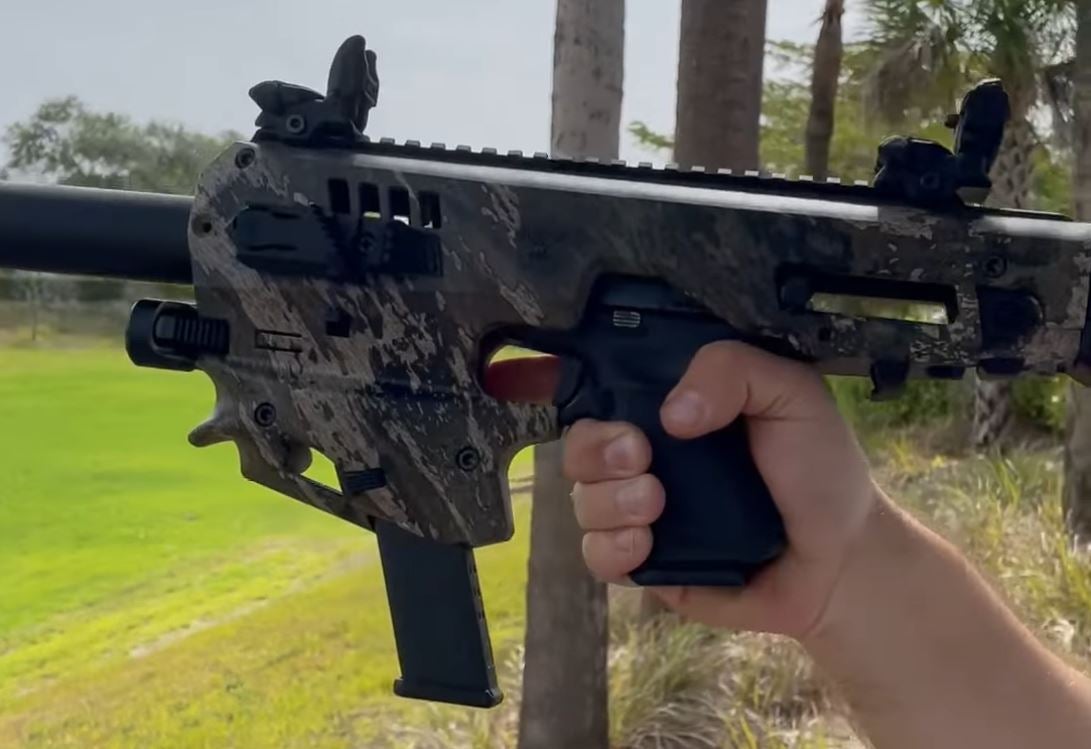 This is a great way for CAA to tap into perhaps a new market that doesn't often get a lot of attention from the tactically minded community. While the CAA MCK may not be very useful as a hunting implement I don't know a single hunter or sportsman who doesn't love blasting cans or plinking targets on the weekend as a fun pastime. Now their CAA MCK plinker will match their ATV, their tumbler, and maybe even their truck.