EAA's Brand NEW Girsan MC312 Goose Semi-Auto Shotgun
Luke Cuenco 06.17.21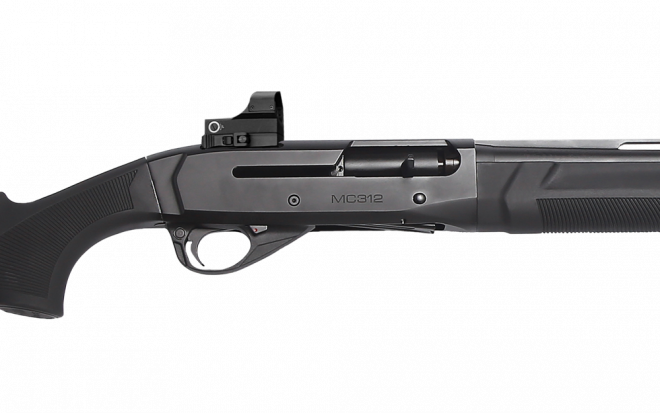 Even though goose season is still a few months away for many parts of the country that doesn't mean you need to be a slouch about your equipment or practice during the off-season. Here in Pennsylvania, we have about a month to bag eight geese a piece per day (with a possession limit of 24). Although, I wish it was more (I have an irrational hatred of Canadian Geese).
Having a good shotgun that won't fail you in the field is an absolute necessity and personally, I don't feel like using my grandfather's over-and-under will do the job correctly when you're trying to take down the Winged Canadian Menace. EAA has just released their NEW Girsan MC312 Goose Shotgun which is pre-loaded with features specifically suited to perfect your goose hunting season like a full lineup of chokes as well as an included red dot optic.
EAA's Brand NEW Girsan MC312 Goose Semi-Auto Shotgun
The MC312 Goose semi-auto shotgun in 12GA (2 ¾", 3", 3 ½") is built on a lightweight aircraft aluminum receiver with a machined integral accessory rail for the included Red Dot optics. The MC312 Goose is a gooses worst nightmare. The stock and forend are built out of high-impact polymers for a lifetime of use. The MC312 Goose barrel features a vented rib with a fiber-optic front sight and extended screw choke tubes in a common thread pattern. The overall length of 52-inches and a 30-inch barrel allows the shotgun to swing smoothly on follow-through shots while still having an extended sight plane.
Specifications and Features
Polymer Stock and Forend
High Visible Sight
Inertia Single Action Shotgun
Red Dot Optics Ready
FINISH: BLUE/BLACK
CAL: 12 GA 3″
CAP: 5+1
LOP: 14.25″
BBL: 30″
OAL: 52″
WT: 6.95 lbs
While it may not be the lightest shotgun on the market meant for bird hunting, the price certainly seems reasonable at just $452 especially when you consider it comes already equipped with the tools needed to use the red dot option and 5 different choke tubes if you wish. If you want to be a sporting conservationist, states like Wisconsin quite often have overpopulation issues with Canadian Geese. Regular cullings are needed to keep the Goose population in check for the sake of native species in certain areas – the EAA Goose Gun might be just the tool for the job.