Galco's NEW Leather Holster Care Kit for All Leather
Nicolas Lenze 06.18.21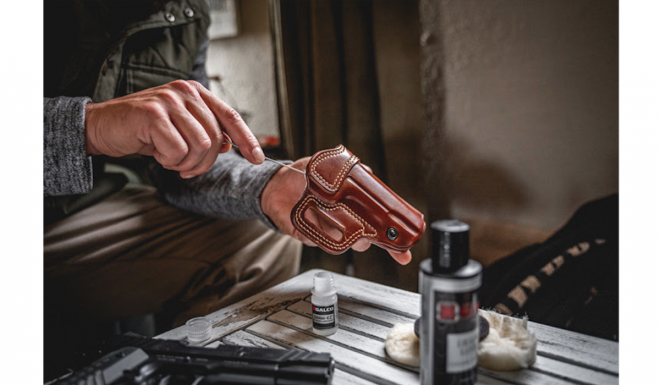 Kydex holsters are dominating the market, and have been for years. However, some people still prefer the classics. Leather holsters are still around and are still a viable option. Leather holsters can have some downsides, but the majority of these come from a lack of proper maintenance. Galco, one of the most recognizable names in leather, wants to make sure that your holster is properly maintained. To make this easier, they've just released their Holster Care Kit for leather holsters.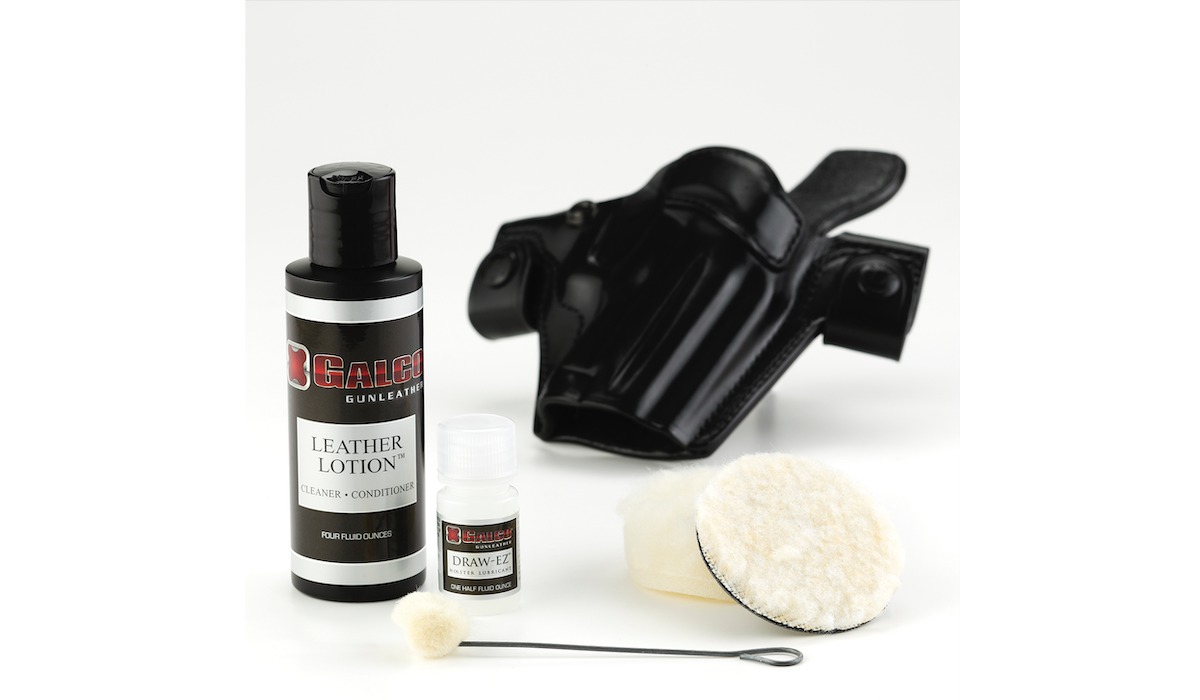 Like all products made from natural materials, leather holsters, belts and ammo carrier require periodic care and maintenance. Recognizing this, Galco has assembled the Holster Care Kit to make it easy.
Galco's Holster Care Kit for Leather Holsters
What's included in the kit? The Galco Holster Care Kit comes with:
Leather Cleaner & Conditioner – This wax-free cleaner and conditioner is made to clean and preserve. Whether you're using it on naked or exotic leathers, your holster will be protected. The cleaner gives your leather water resistance, as well. It comes in a four fluid ounce bottle and costs $15.00 on its own.
Draw-EZ Solution – This solution is meant to be used on the inside of your holster. The main purpose is to shorten your break-in period. It also makes the inside of your holster slick, providing a much quicker and smoother draw. This sells individually for $12.00.
An application dauber.
A synthetic wool buffing pad.
A foam scrub pad.
The MSRP on the Galco Holster Care Kit is $34.00. This kit doesn't do anything for you if you don't have a leather holster, so make sure to visit Galco's website and pick one up! They have plenty of styles and materials to choose from. Don't forget to follow along on social media for more updates. Galco can be found on Pinterest, Instagram, YouTube, and Facebook.