New Range Gear and Long Gun Cases from Uncle Mike's
Luke Cuenco 06.18.21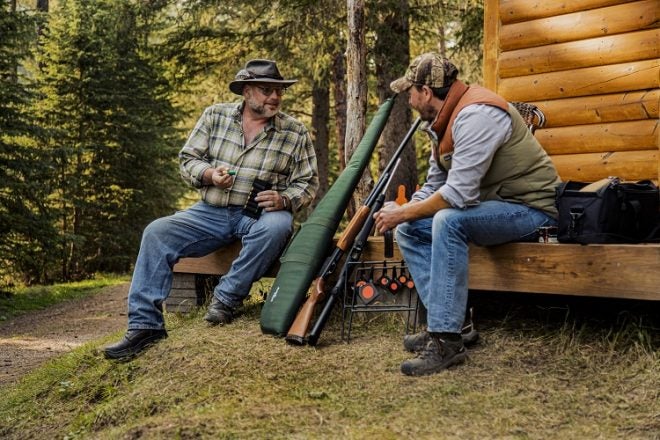 Sometimes the simplest gear is the best gear and that is something I have come to expect from Uncle Mike's over the years. Their gear tends to just do exactly what it says it will without any extra frills and features and without being overpriced. Uncle Mike's has just introduced some new Padded Long Gun Cases and Range Bags for your everyday shooter and as always it comes in at an affordable price and is highly versatile.

New Range Gear and Long Gun Cases from Uncle Mike's
The new release includes several varieties and sizes of padded range cases that are capable of fitting both scoped and unscoped rifles as well as shotguns. Black and forest green scoped rifle cases will be made available in 40″, 44″, and 48″ while shotgun cases will be available in 48″ to 53″ variants in the same colors. Both the Shotgun and Scoped Rifle cases will be available for $19.95 each.
The padded rifle cases also feature wraparound nylon handles, full-length zippers for easy firearm access, and thick padding to protect your rifle or shotgun from unintentional bumps and drops that could otherwise damage the firearm.
Uncle Mike's new Sportsmen's Range Bag is designed specifically for handguns. The bag is designed around the ability to carry two handguns, ammunition, and all other gear you'll need for a day of training at the range. The bag features two removable internal dividers as well as two pistol rugs for use at the range for keeping things organized while shooting. As a final added feature, each of the zippers is capable of being locked to prevent quick unauthorized access. The Uncle Mike's Sportsmen's range bag comes in at an affordable $30.95.


The long gun cases really aren't my style or flavor, but I'm very familiar with the type. These are great for your long guns such as a 10/22 rifle or even a Remington 700 with a modest piece of glass on it. Even if you don't store your guns inside these cases they make for a great way to safely bring your guns from inside your house and out into the wild without necessarily drawing attention to yourself like you would if you were just carrying your rifle on your back or in the window of your car. The new long gun cases will be available in both Green and Black and the new Handgun bag will be available in black only.