Maven B1 10x42mm Binocular – HUGE Amazon Prime Day Deal Alert!
Adam Scepaniak 06.21.21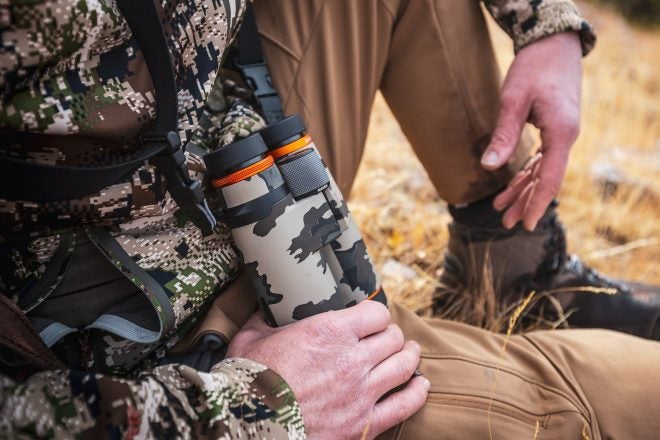 A solid pair of binoculars is invaluable in so many ways whether you are an avid golfer, hunter, bird watcher, or all of the above. If this happens to be something that is lacking in your day pack you may want to check out this tremendous deal from Maven Optics with their Maven B1 binocular on sale for Amazon Prime Day (June 21st and 22nd) for 20% off – that is a tremendous savings of $190!

The Maven B1 binocular is the flagship model of binos from Maven Optics described as being an all-purpose optic for hunting, birding, and general-purpose wildlife viewing. With them being tripod adaptable, carrying a Lifetime Warranty, and having exquisite glass clarity this is a set of binoculars that are worth their asking price even before the Amazon Prime Day discount.
Some simple yet valuable accessories that the Maven B1 binocular comes with are a neoprene neck strap, lens caps, and a double-layered microfiber storage bag. All little extras that complete the package. While we have not gotten to review the Maven B1 binocular, we have recently had the opportunity to review one of its sister-optics in the Maven B.3 Binocular HERE which we gave rave reviews throughout a full season of turkey hunting in Minnesota.
Again, if you want to capture the $190 of savings on the Maven B1 binocular for Amazon Prime Day (June 21st and 22nd) be sure to check out that deal HERE on Amazon. Whenever you can get 20% off a premier optic such as this it is one heck of a savings. As always, if you find any other exceptional deals for Amazon Prime Day let us know your thoughts in the Comments below! We always appreciate your feedback.