The NEW 2021 Chevrolet Silverado Realtree Edition
Nicolas Lenze 07.06.21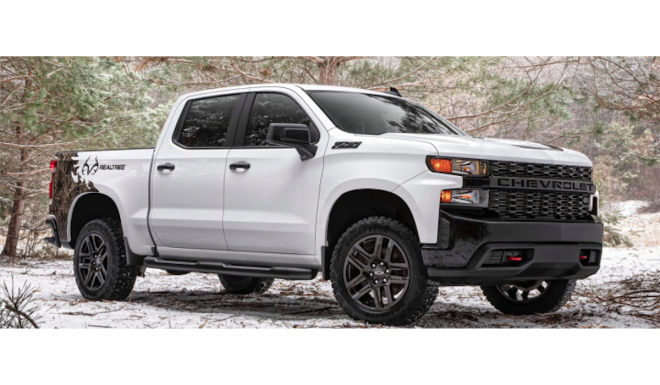 Having a truck isn't just fun. The utility provided to a number of roles can't be overstated. Whether you're driving to the hardware store to spend your life savings on a piece of plywood, or you're driving out for a hunt, the pickup truck will work for you. But what if you want more? What if you want to stand out while blending in? Realtree and Chevrolet have crafted something for your exact situation. Take a look at the 2021 Chevrolet Silverado Realtree Edition (if you can see it).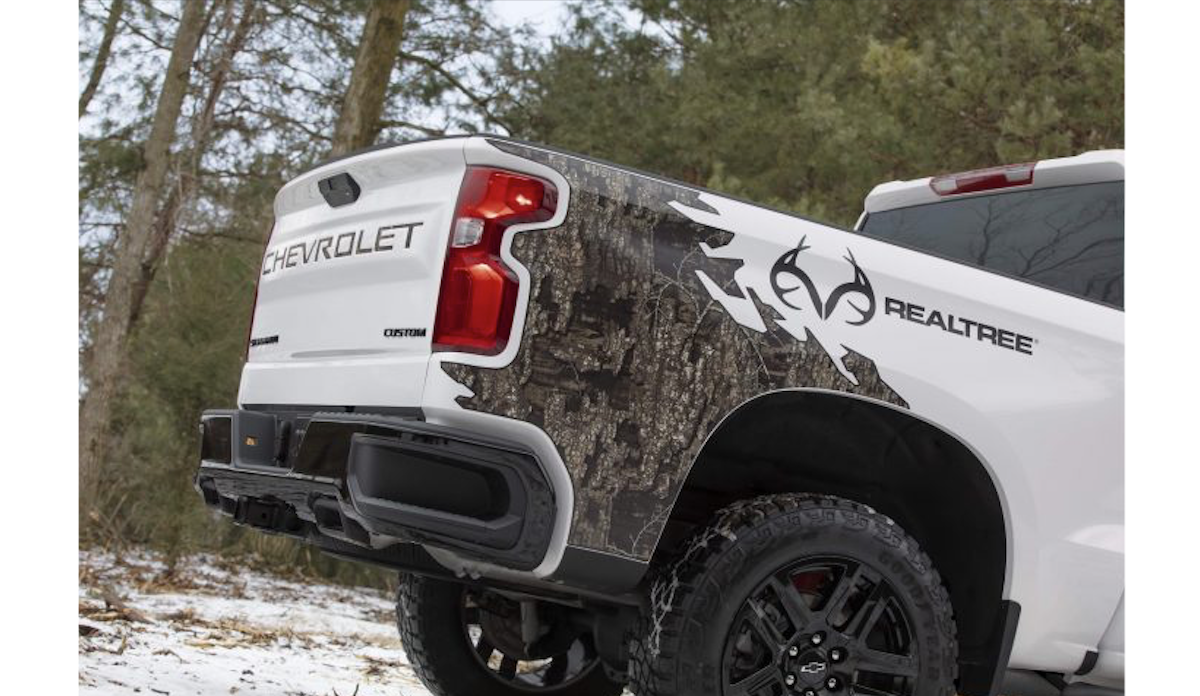 Chevy Silverados have pretty much served as an office for our Realtree video team for decades now, and the 2021 Silverado Realtree Edition helps them churn out their work more efficiently than ever. The current team is on the road year-round, thus their Realtree 365 name. This crew puts hundreds of thousands of tough miles – both on and off road – on these trucks, and their reviews truly reflect 100% satisfaction. They see every conceivable condition, from washed-out muddy roads to boulder-strewn rocky passes to no roads at all – with thousands of highway and city miles in between. In short, team members report that this truck checks all the boxes, from comfort to handling to features and performance.
The NEW 2021 Chevrolet Silverado Realtree Edition
Also available on the Custom Trail Boss, the 2021 Chevrolet Silverado Realtree Edition pumps out 420 horses. The 6.2L EcoTec3 V8 engine roars under a hood detailed with Realtree camo. Camouflage accents have been expertly placed on the hood, tailgate, outside box, and in the cabin. To up the special edition game, the truck sports black Silverado, Z71, and Custom emblems. It also comes with a two-inch lift from the factory.
Specifications
Engine: 6.2L EcoTec3 V8
Horsepower: 420
Exhaust: Dual
Camo Accent Placement: Hood, Outside Box, Tailgate, and Interior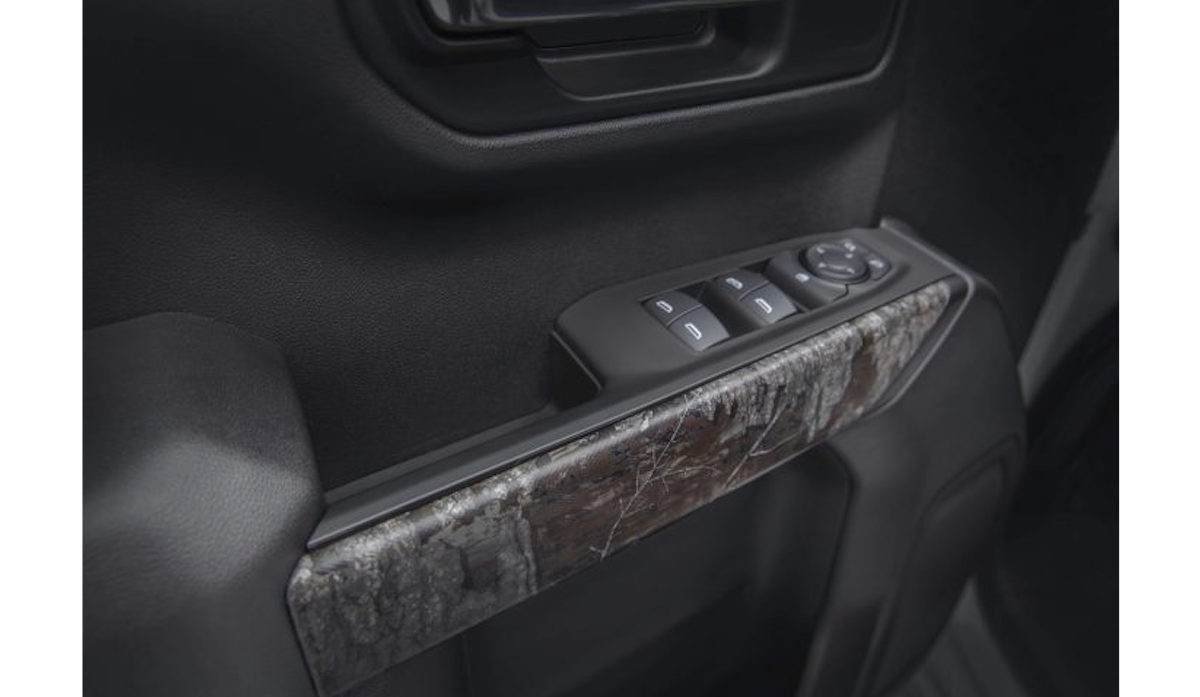 Realtree has a lot of camo on a lot of other cool stuff. Head over to their website to take a gander at what they've got. Don't forget to follow along on social media. Realtree can be found on Facebook, Twitter, YouTube, Pinterest, and Instagram. If you're interested in some truck action, I'm sure Chevrolet can be found in all the same places. Now get out and explore!