American Handgunner 45th Anniversary Frontier Revolver from Cimarron
Luke Cuenco 07.08.21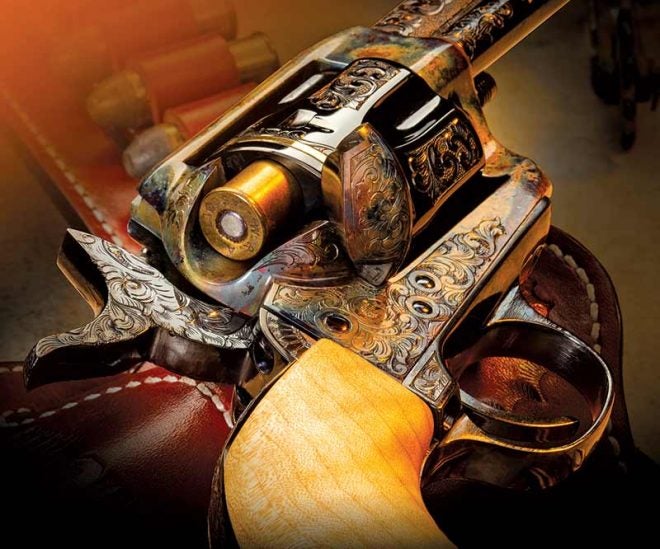 Whether you buy them to proudly display on your mantle (or flex on your friends) or buy them to take to your local SASS match, replica revolvers, shotguns and rifles are a joy to be around. Cimarron firearms have teamed up with the bi-monthly publication American Handgunner to help celebrate the magazine's 45th anniversary with a custom, specially engraved Frontier 45 LC revolver.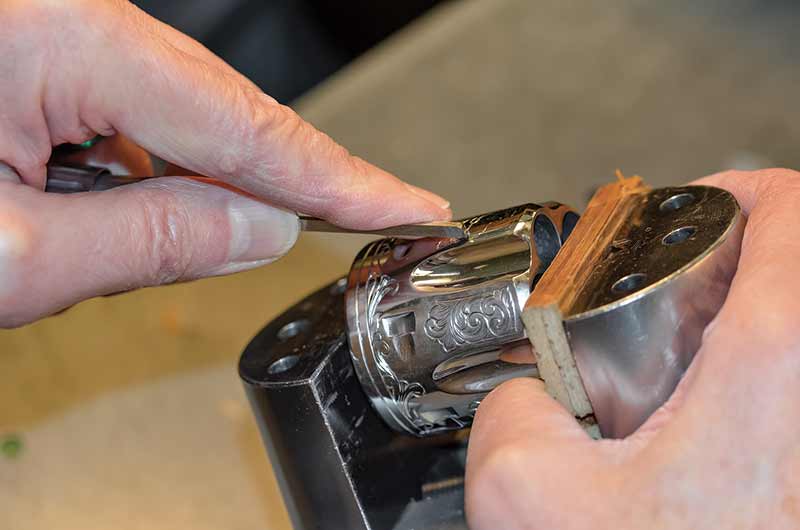 American Handgunner 45th Anniversary Frontier Revolver from Cimarron
"No better firearm to convey our proud American firearms history than a Frontier revolver. Congratulations to American Handgunner and their staff of dedicated writers and editors."

-Mike Harvey, founder and CEO of Cimarron Firearms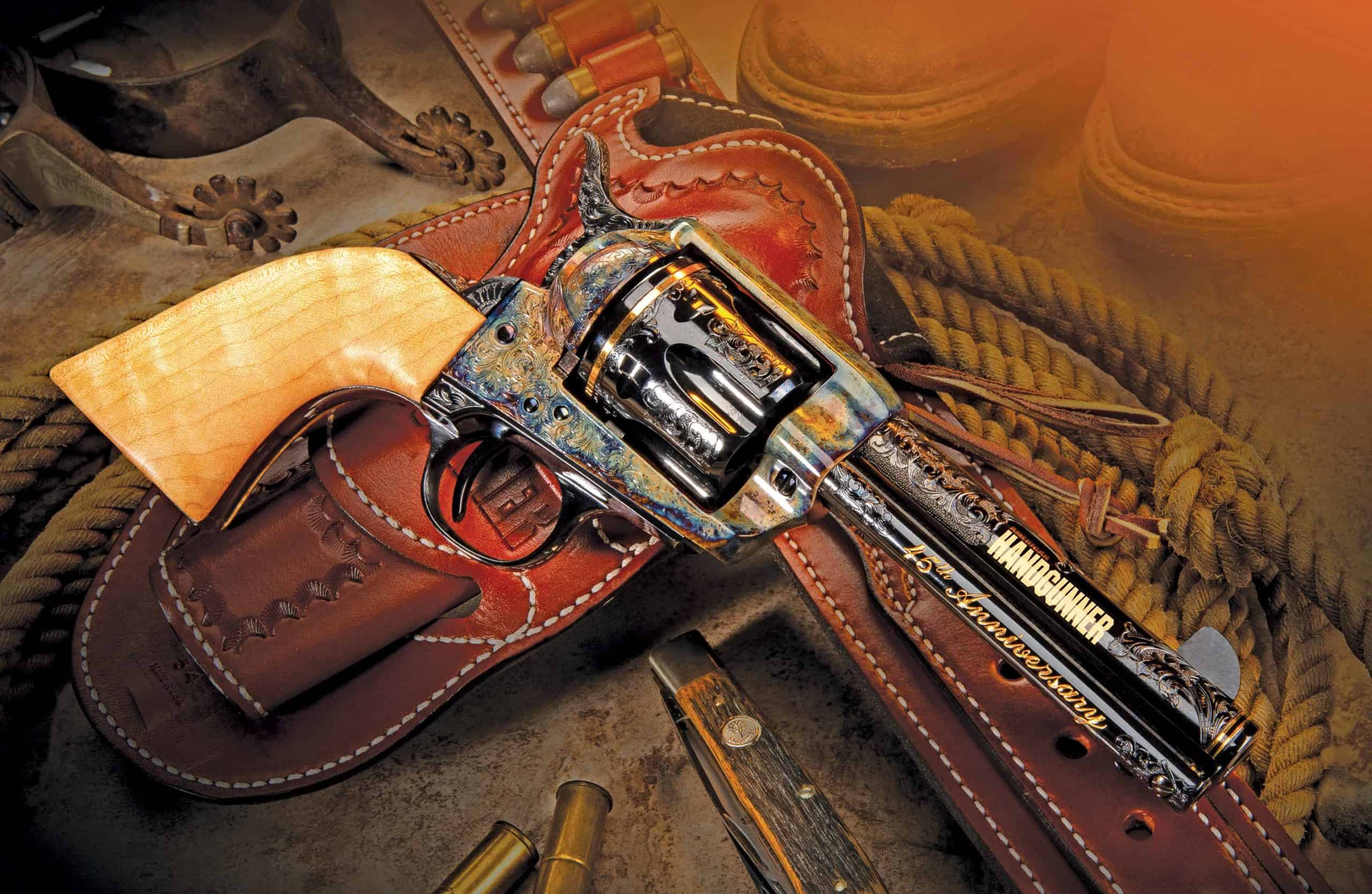 As stated above, the Cimarron revolvers will be engraved by Baron Technology and will touch up the cylinder, frame, and the 4 3/4-inch barrel. In addition to the custom hand engraving, DeSantis Gunhide will provide a leather tooled holster that has been made especially for the Frontier revolver.
The specially engraved Frontier revolver is a traditionally-styled, single-action. No transfer bar means no loaded cylinder for safe carrying and this is true to form for early SAA revolvers. The revolver features a "swiss style" safety which is made from a cylinder base pin with two notches on the front. The sights are said to be very clear and square on the engraved Frontier 45 as they are not of the "pinched" variety, but rather square notched rear sight with a non-tapered front sight.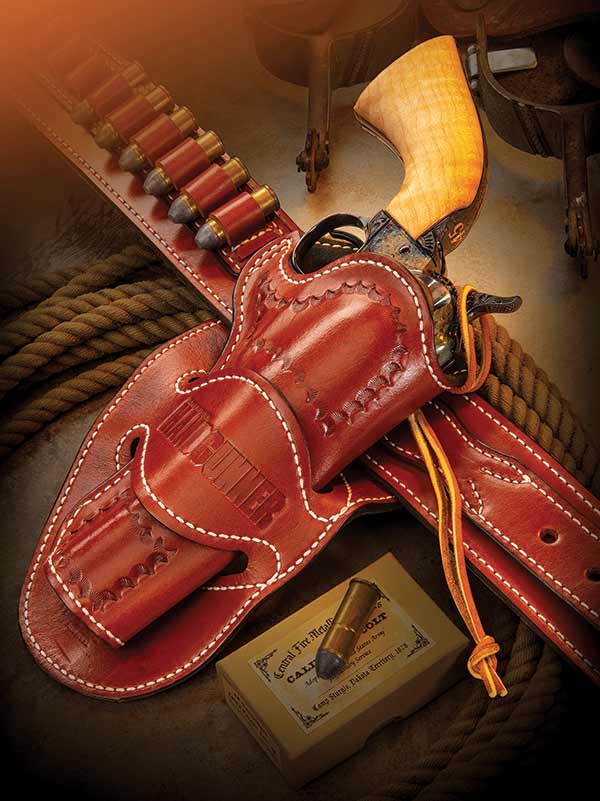 As part of the 45th-anniversary celebration, American Handgunner will be hosting a giveaway where one lucky winner will receive the Custom Engraved Frontier 45LC from Cimarron – what a prize! While these types of firearms aren't exactly my cup of tea I can appreciate just like anyone else the amount of craftsmanship that went into producing it. I especially like the gold inlay and engraving and think it would make a great decoration or addition to any collection, especially for fans of the American Handgunner.