Portable Summer Tunes with the New Bushnell Outdoorsman Speaker
Luke Cuenco 07.09.21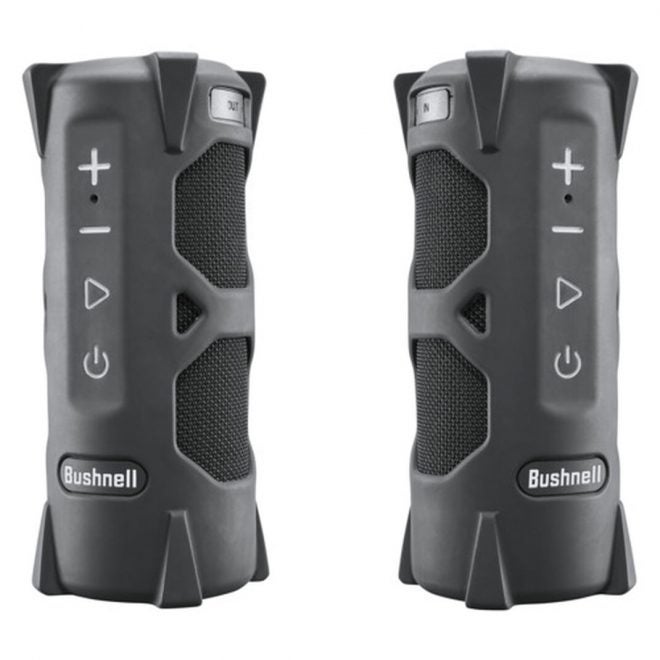 Music can bring any get together to the next level or perhaps make some boring work more bearable if you're by yourself. The problem is that wearing earbuds can be dangerous at times (or socially inappropriate if you're in a group). A portable, external speaker with good power and connectivity is what is really needed to bring your tunes to you when you need them. Bushnell has just released their own offering to the Bluetooth speaker market with the Bushnell Outdoorsman. The outdoorsman boasts rugged construction, rainproof design, terrific sound quality, and true wireless stereo modes for great listening.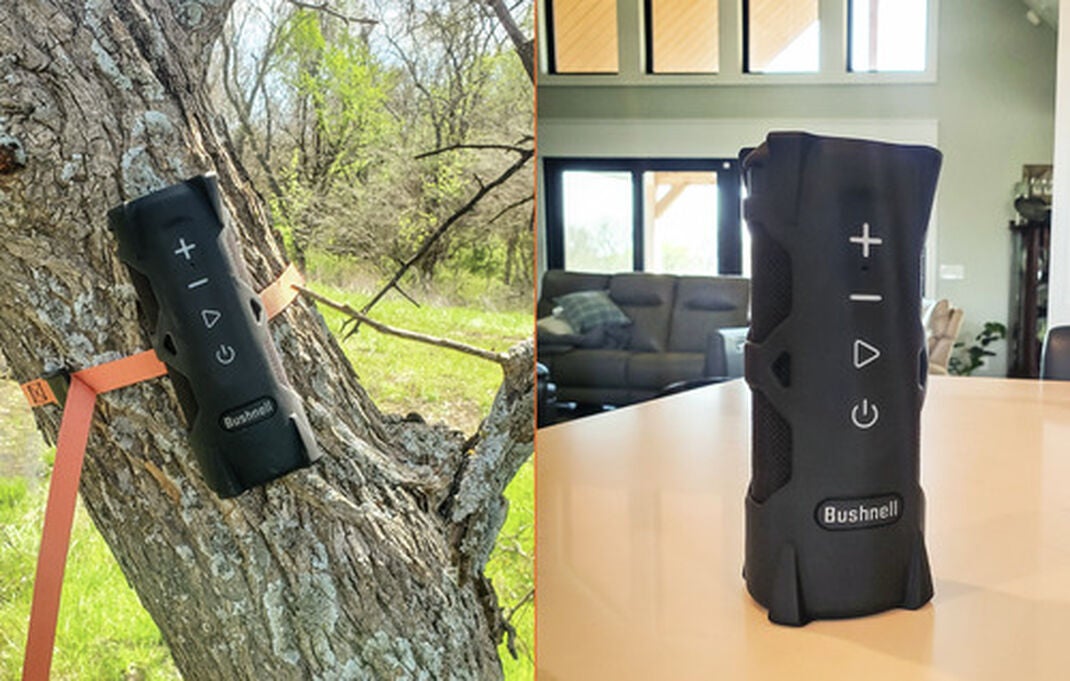 Portable Summer Tunes with the New Bushnell Outdoorsman Speaker
There's nothing like your favorite tunes to set the mood for a tailgate party, evening barbecue, or a gathering by the campfire, and the Bushnell Outdoorsman Bluetooth Speaker delivers the music you love, anytime, anywhere, and with premium sound quality no matter the weather.

Item ID (SKU) OUTM1BTS
Product Name Outdoorsman Bluetooth Speaker
Color Camo / Black
Output Power 10 W
Battery 500 Mah 7.2V
Play Time 10 Hours
Charge Time 3 Hours
Charge Port Micro USB
Height (in.) 7.62″
Weight (g) 723 g
Waterproof Rating IPX6
Country of Origin China
Warranty 1 Year Limited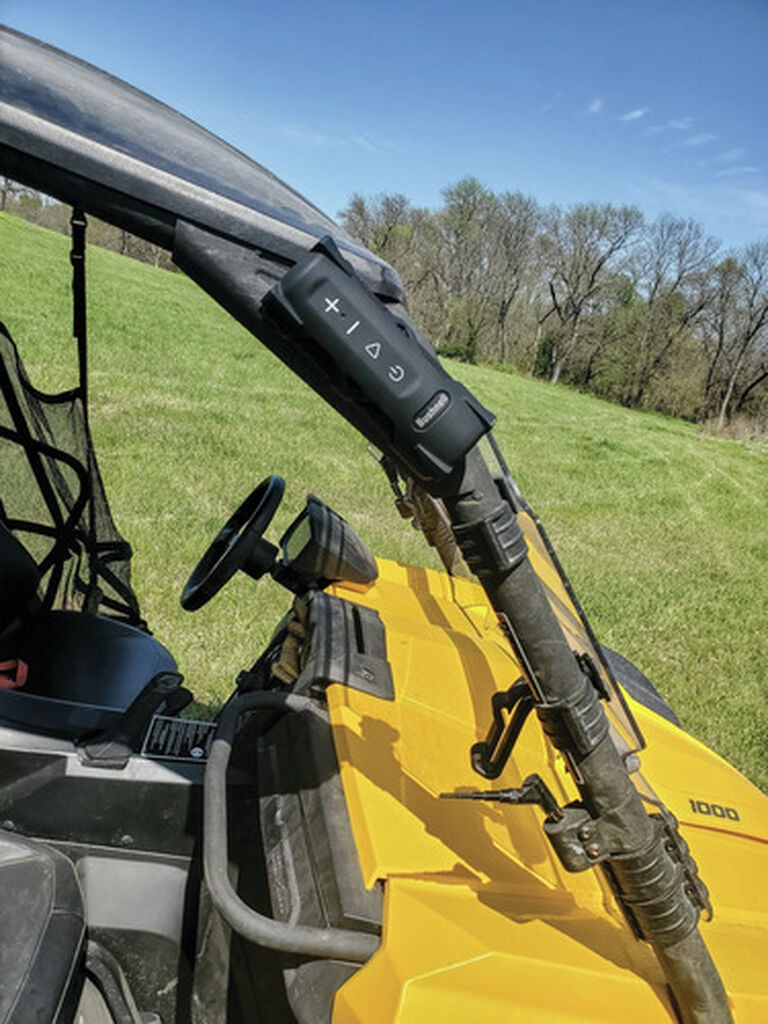 The rugged construction and rain-proof design of the speaker mean that it is ready for almost anything. The speaker features ExoArmor slip-on sleeves for extra protection, but you can remove them for easier stowing if need be. You're able to mount the outdoorsman out of harm's way or in a better listening spot by making use of either the bite magnet on the speaker rear or the bite-strap that works on non-metal surfaces. Either way, you'll be able to securely mount your speaker(s) to almost any surface you want.
Another unique thing about the Outdoorsman is the capability for true stereo listening. You can link two Bushnell Outdoorsman speakers together to give you and your party a true stereo experience. Lastly, if you're running low on juice, the speaker is able to work as a portable charger for cell phones or other smart devices by using the included micro USB cable. The Bushnell outdoorsman is available for pre-order now for just $119.