5.11 Introduces the New WTS 3L Hydration System
Luke Cuenco 07.16.21

For long days out in your stand or hiking through the backcountry to your secret hunting spot, you'll need to stay hydrated and ready to take the shot. Hydration bladders are a great way to quench your thirst without lugging around a water bottle, but some of the current offerings on the market aren't all that robust to stand up to the abuse that hunters and outdoorsmen can subject them to. So, 5.11 Tactical is proud to announce the introduction of their very own WTS 3L Hydration System boasting a 100 fluid ounce capacity and a robust damage-resistant design.
5.11 Introduces the New WTS 3L Hydration System
Released to work perfectly in tandem with 5.11's new Rush24 2.0 backpack. The new WTS 3L Hydration system sports the classic look that you've come to expect from 5.11 Tactical while improving on the overall design of other hydration bladders currently on the market. To start off the WTS 3L features a 100 fl oz or 3-liter capacity meaning you'll have enough water to last you throughout the day.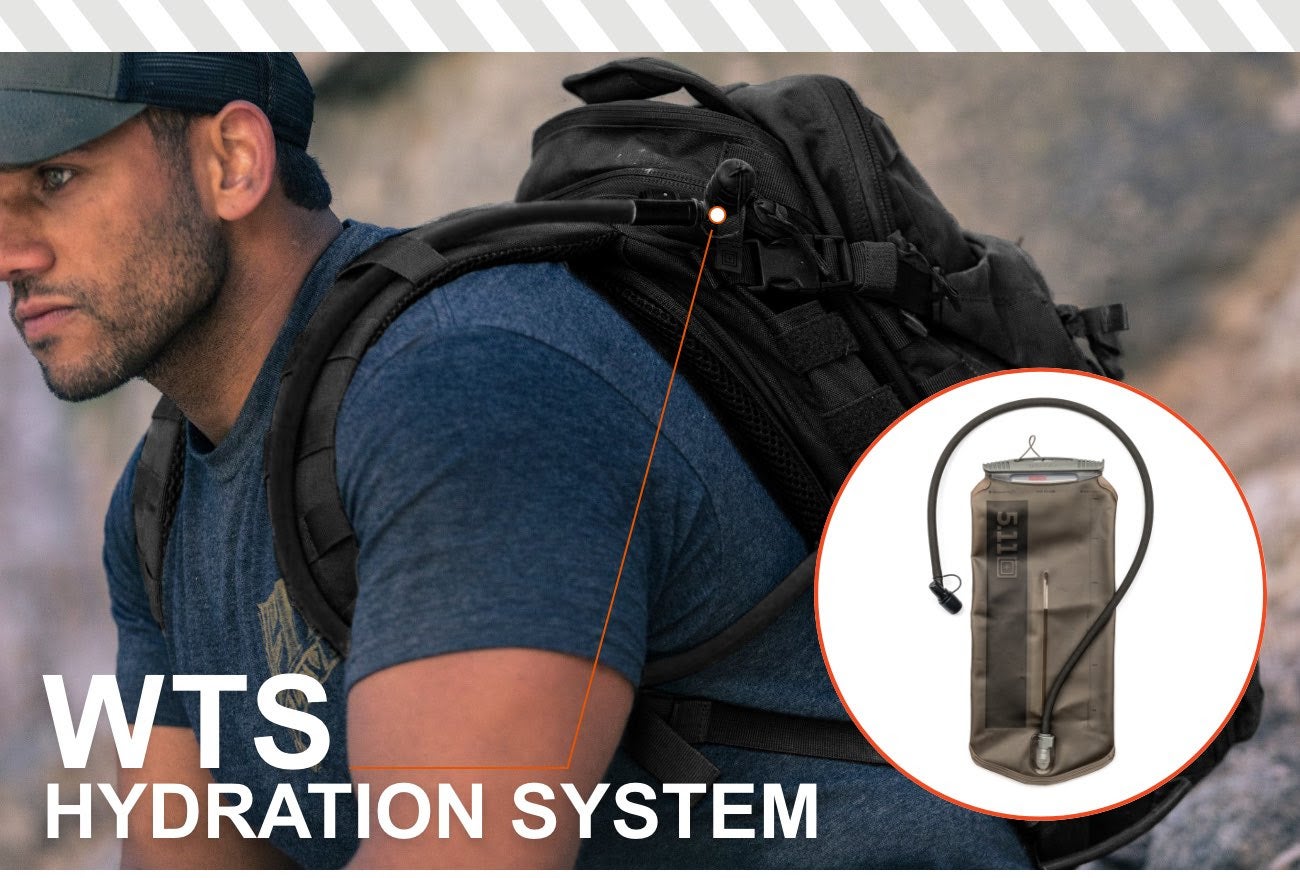 The WTS 3L also features an improved durable yet flexible outer 0.4mm TPU Hydrapak reservoir that is both BPA and PVC free. The Hydrapak reservoir can easily be filled from the top using a hose or spigot and quickly resealed with 5.11's patented slide-seal closure. The Hydrafusion hydration tube features a fast flow rate and a 1mm layer of outer insulation to keep the water in the tube from heating up in the sun. Finally, the Blaster bite valve features a twist-on/off design for quick cleaning and also features a handy dust cover for keeping dirt and debris out of it while not in use.
At the time of writing the WTS 3L is not quite ready for ordering, and thus, no pricing or preference details have been made available. For more information and to keep track of when you can order your own WTS 3L Hydration system you can visit 511tactical.com.