TrueTimber Introduces NEW Line of Dry Bags Plus Cooler
Nicolas Lenze 07.22.21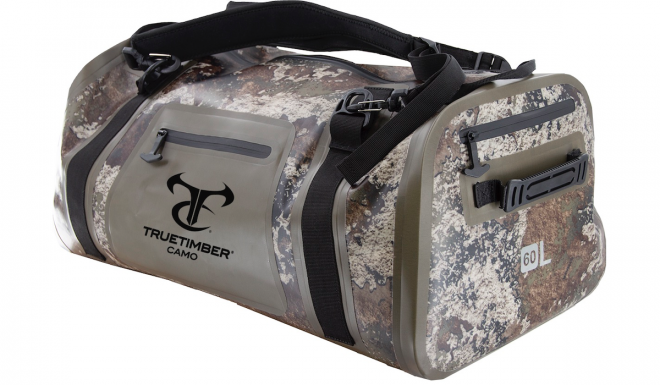 I don't drink nearly enough water. My wife will even fill my large water bottle for me to make it easier. What it all comes down to is temperature. Many of us prefer to enjoy our favorite beverages cold. Keeping them cold can be a task. Fortunately, insolation technology has come a long way allowing us to take our cooled items along for hikes, hunts, and camping trips. Introducing several new options for you to keep your stuff cool and dry, TrueTimber has just released a new line of dry bags as well as a cooler.
TrueTimber has announced the introduction of a new line of dry bags and a cooler designed for a variety of applications. The lineup offers multiple sizes and configurations to meet the demands of hunters, fishermen and outdoor adventurists while maintaining TrueTimber's trusted ruggedness, reliability and performance.
NEW Cooler and Dry Bags From TrueTimber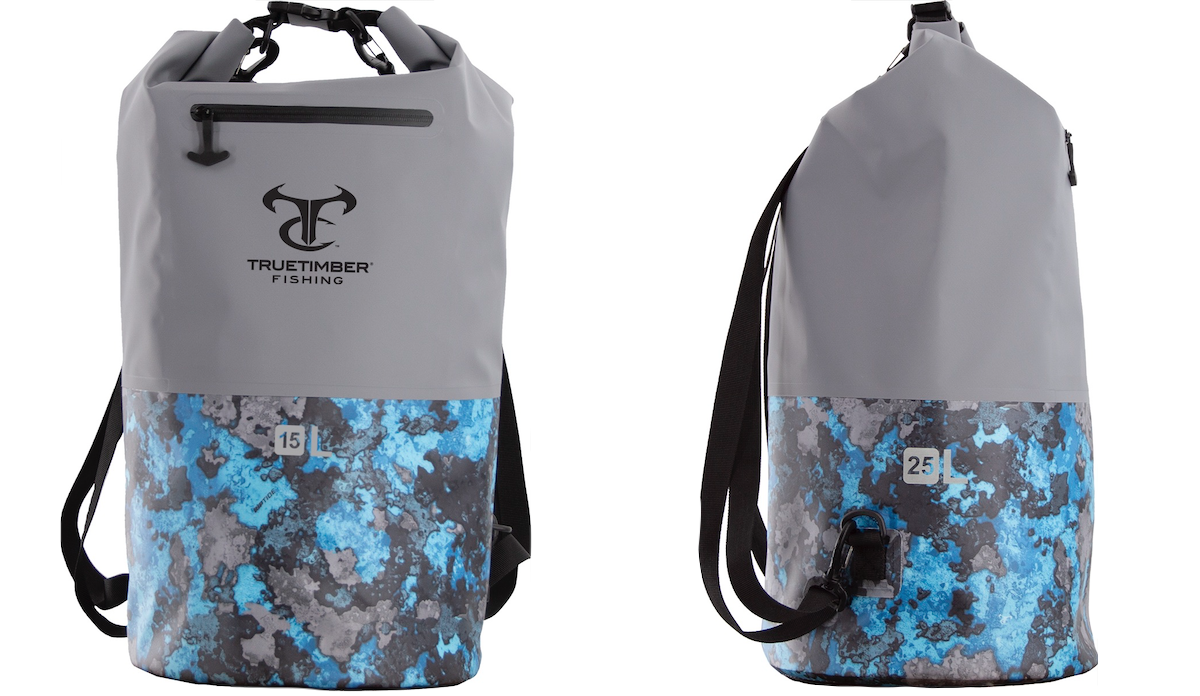 Roll down top
Buckle closures
Welded seams are waterproof
Waterproof exterior pocket
Made of PVC Tarpaulin
15L dimensions: 22″ x 8.5″
25L dimensions: 27.5″ x 17″
15L MSRP: $39.99
25L MSRP: $49.99
Waterproof
Roll down top with buckle closures
Mesh pockets on both sides
Padded back and shoulder straps
Shoulder straps are adjustable
Dimensions: 14″ x 7.8″ x 25″
Made of PVC Tarpaulin
MSRP: $89.99
Waterproof
The zippered exterior pocket is waterproof
Side handles are padded and adjustable
Made of 420 TPU fabric
60L dimensions: 24″ x 13.78″ x 11.4″
75L dimensions: 28″ x 15.75″ x 11.8″
60L MSRP: $159.99
75L MSRP: $179.99
Features the same roll-top buckle design as the dry bags
Waterproof, including the exterior pocket
Padded back
Shoulder straps are padded and adjustable
Dimensions: 12.5 " x 8″ x 16″
Made of 600D TPU
MSRP: $129.99
If you can wear it, TrueTimber makes it. Take a look at their website to see a large number of clothing options, as well as their outdoor accessories. Follow along on Facebook, Instagram, and Twitter for updates from the company. Now fill up your cooler and go outside!