The Path Less Traveled #019: Hoka One One Speedgoat Mid 2 GTX Review
Andrew D 07.26.21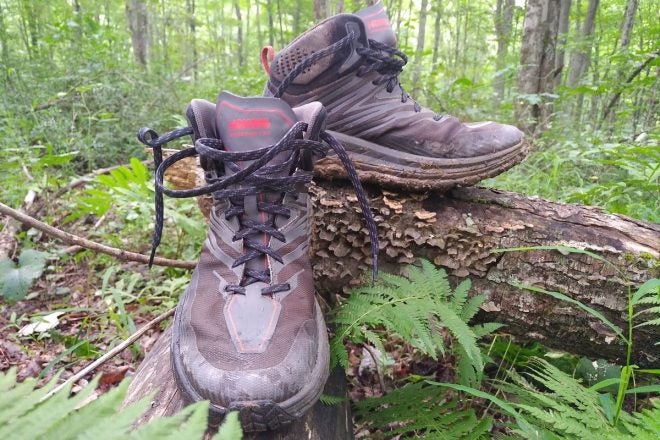 My father is a frugal man, often keeping things longer than most people do, especially with vehicles. Despite this, he always advocated for people to spend their money where they spend their time. The most important aspects of his day were his sleep, feet and vision. Hoka One One Speedgoat Mid 2 GTX trail runners can fit into one of these categories.
I fully subscribe to his philosophy; hence, typing this in my Sleep Number 360 (Feel free to sponsor me!!!) while wearing corrective eyeglasses with coatings that help me tolerate computer screens. Any time I'm in the market for a new pair of shoes, I look for the best I can afford as you only have two feet, but can have more than one pair of shoes, right?
Lately, Hoka One One's shoes have met my needs and desires as you can tell from a recently published piece.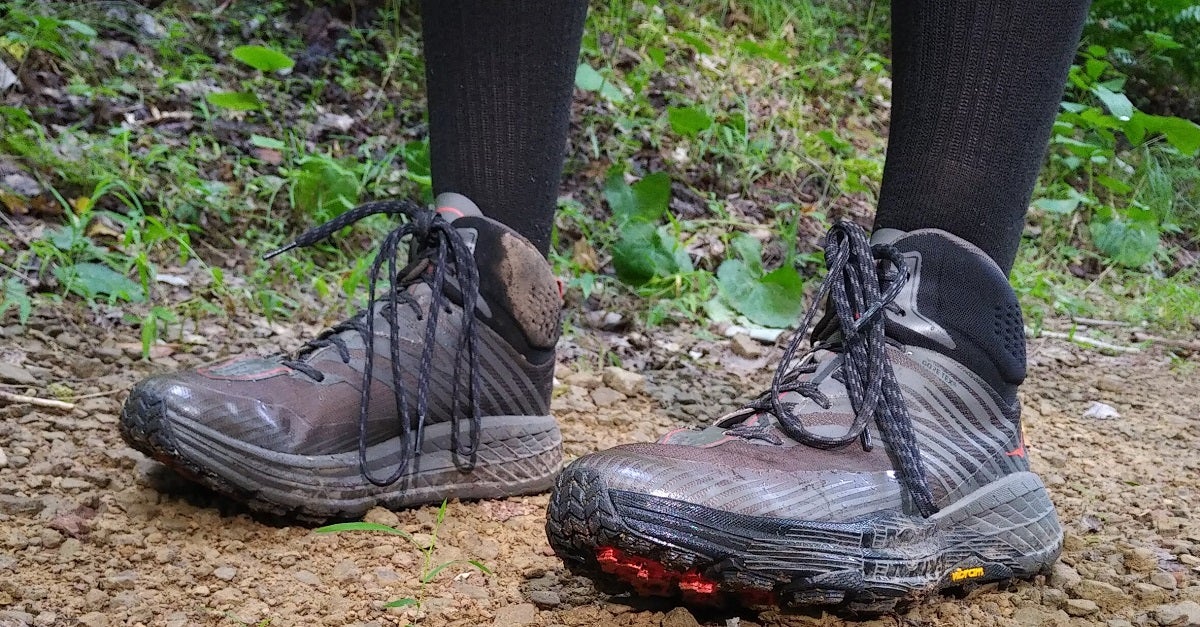 ---
Welcome to our recurring series of "The Path Less Traveled." We want to take you along for our exploits in the wilderness while hiking, camping, exploring, and general adventuring in this series. This will include our small daily victories, foibles, tips, tricks, and reviews of gear we authentically appreciate and frequently utilize. While a well-worn trail can often be the pathway to a leisurely day, the paths less traveled can often spur on some of the greatest memories, misadventures, and fun we could imagine. Join us in the Comments as we share our travels, and hopefully, we can all come together for a greater appreciation of the outdoors.
---
Company Info: Hoka One One
Hoka One One was founded in 2009 by two prior Salomon employees, located in the French Alps south of Geneva, Switzerland. Their values have been to make running suck less, be better, and increase speeds while running downhill.
Their styles are a bit flamboyant and unconventional, which makes for some strong opinions on either side of the fence. With the emphasis on increased traction, stability and comfort, the wider, plush soles on nearly all of their shoes can be seen as clown-like or similar to moon shoes, but are created with purpose in mind.
Product Info: Speedgoat Mid 2 GTX
The Hoka One One Speedgoat Mid 2 GTX is classified as straddling the line between hiker and trail runner, with weight, grip, and stability being the focus. Coming in at 374g (13.2oz), these weigh 158g (5.6oz) less than the supremely popular Merrell Moab II WP Mid, and roughly the same as the Altra Lone Peal All Weather Mids.
The Speedgoat Mid 2 GTX shoes are priced on the upper end at $170 MSRP, but it seems that even a basic pair of Nike shoes start around $60 these days and these are supposed to have a lot more tech in them. The shoes are waterproof, have a Gore-Tex bootie, and 4-inch shaft, so don't feel intimidated, boys. Flat laces are installed, and have traditional lace up closure.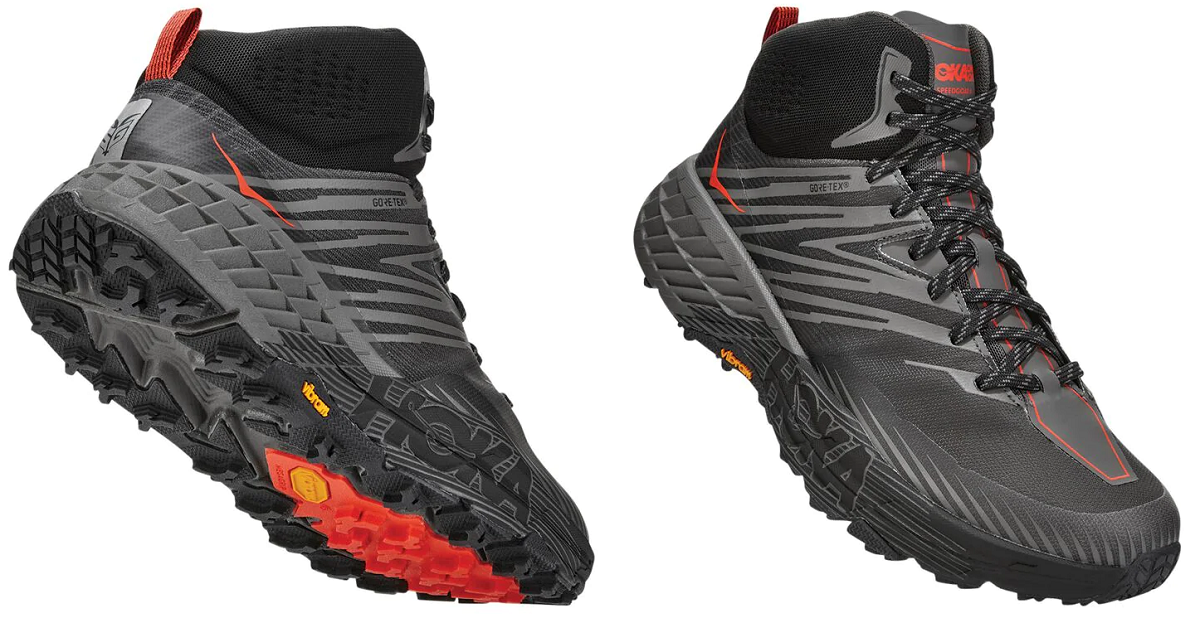 Traction on the bottom is performed by zonal rubber areas – Hoka One One calls one of these designs a J-Frame™ to provide stable rubber in areas with likely overpronation. Lugs made from foam are often in areas requiring less stability and surprisingly do not wear down as much as expected over time.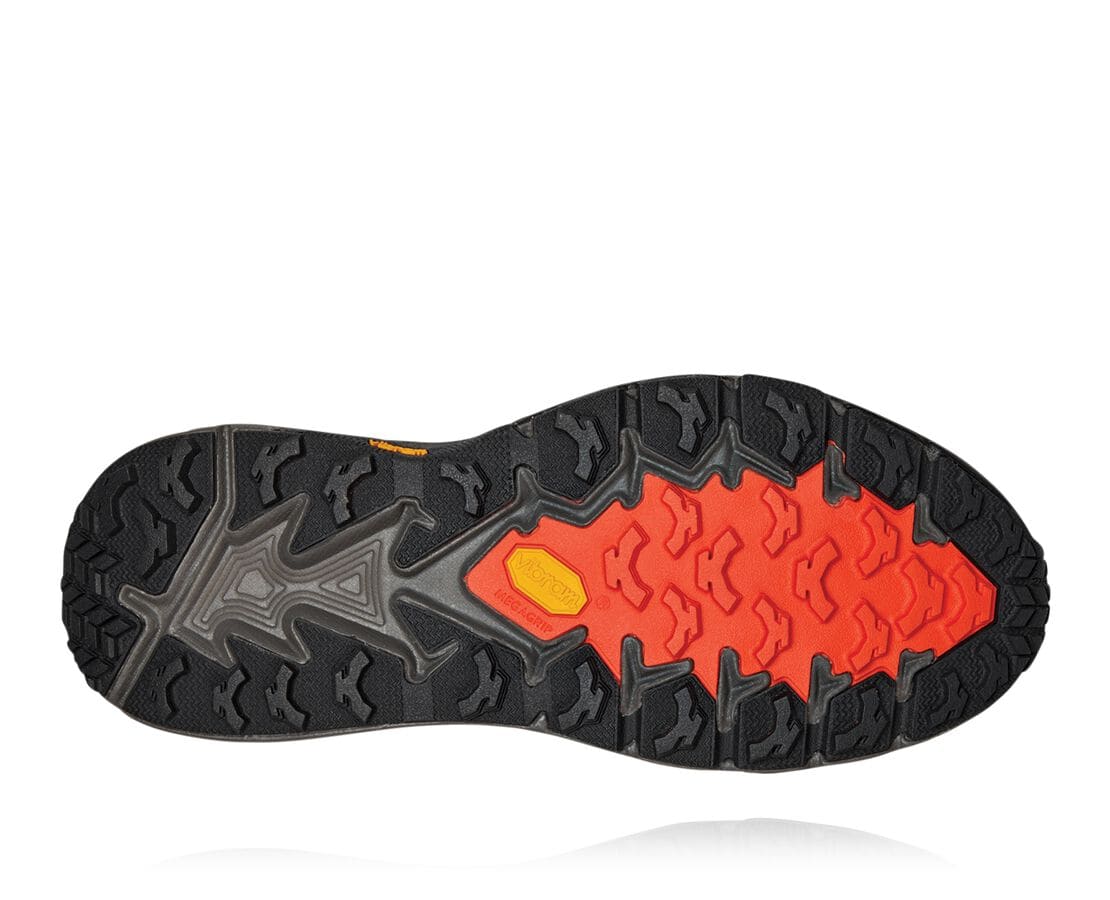 Midsole is plush foam, which is lightweight, responsive and still squishy. Hoka One One does make more plush shoes, but these seem to be their "Goldilocks" model. Toe cap has rubberized cover to prevent excess wear from scrapes and bangs. Tongue is gusseted to shoe to prevent water leakage. Foam shaft collar wraps around ankle to provide comfort and support.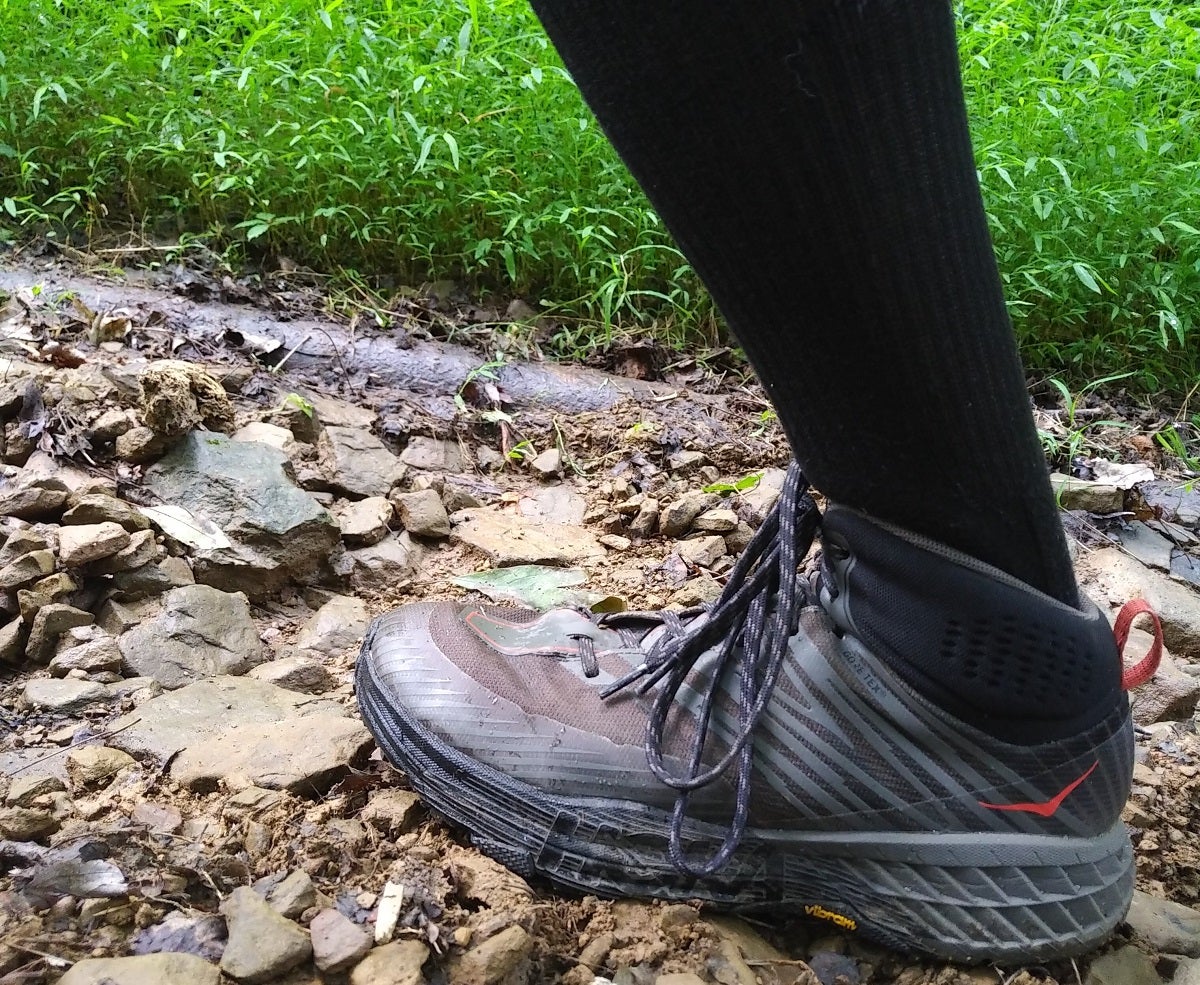 Observations
The Hoka One One Speedgoat Mid 2 GTX trail runners are an ideal shoes for weight weenies that want comfort for extended miles. I tend not to keep a pair of shoes more than 6-8 months – typically a wear indicator on the outside of the heel wears out at the same time as the ball of foot area of shoe. This equates to roughly 600-650 miles in 200-220 days. I easily get a Spring, Summer, and sometimes by the time Fall comes around, I'm looking for a new pair.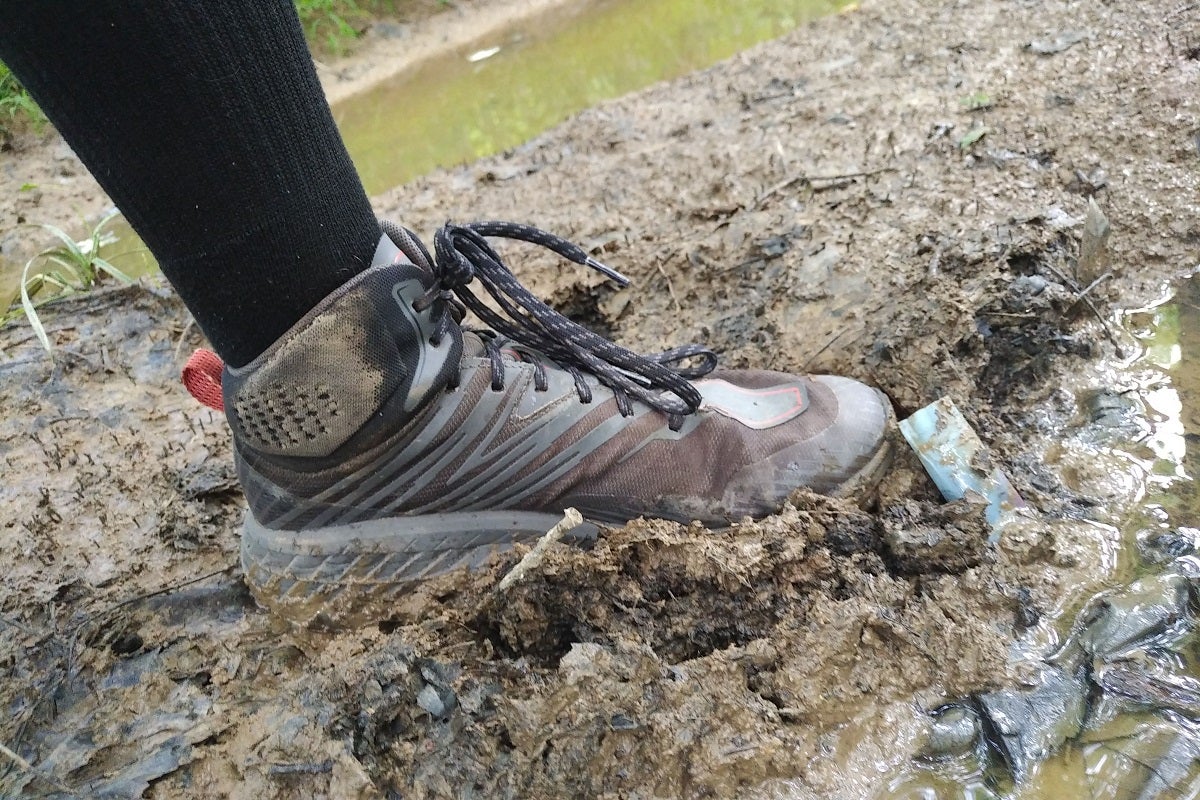 Being T1D, I take great care of of my feet. Have yet to have neuropathy, and don't plan on it. As a child living in many beach cities, I was not allowed to wear flip-flops when not at the beach until I was in my teens. If a shoe bothers me, I tend to cut my losses and move on. With this mindset, I have had conflicted feelings with the Speedgoat Mid 2 GTX trail runners.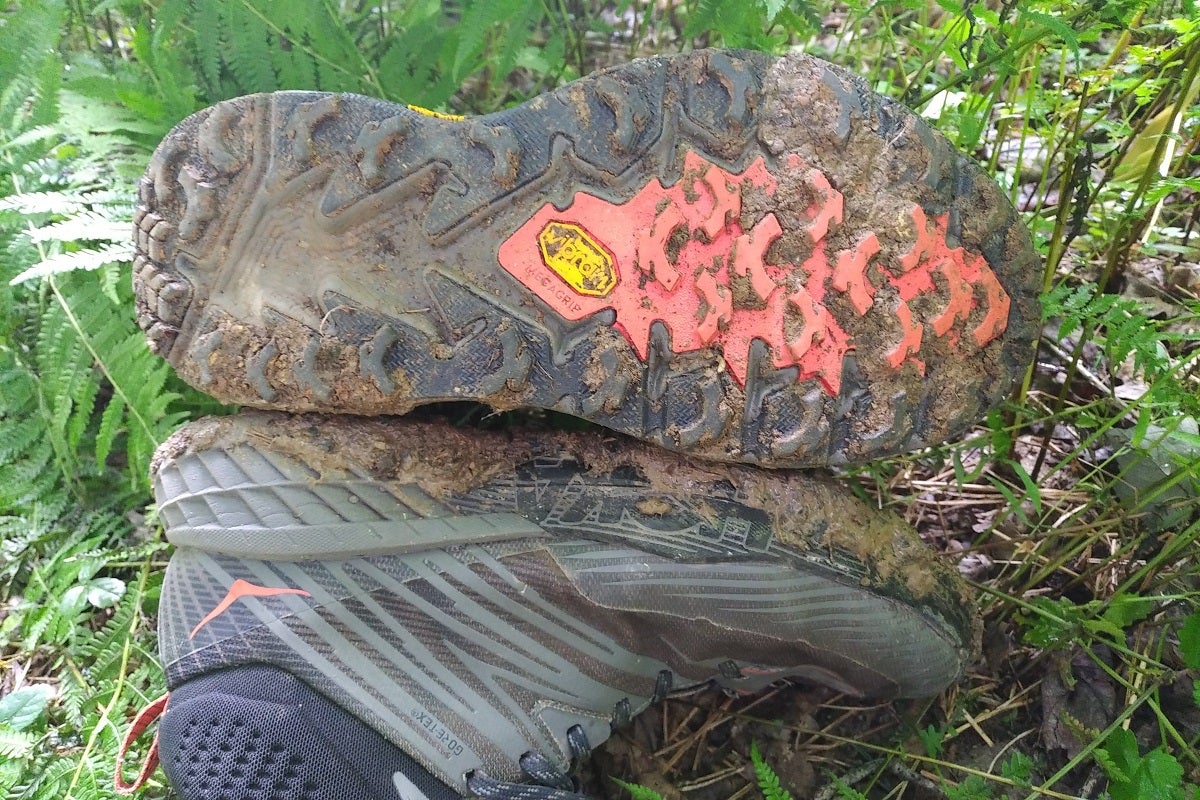 To break the shoes in, I wore them around the office and as my every day shoes for about three weeks. After that, I completed a dozen or so 10km hikes and walks with no issue. Going any further than 10km, I have noticed an under-supported, loose, or rubbing action occurring on the inside-side of my heel. This is leading to a 3/4″ area of irritation, and once even a blister. No other Hoka One One shoe has led to me having a blister, nor has any other shoe I've owned for at least five or six years.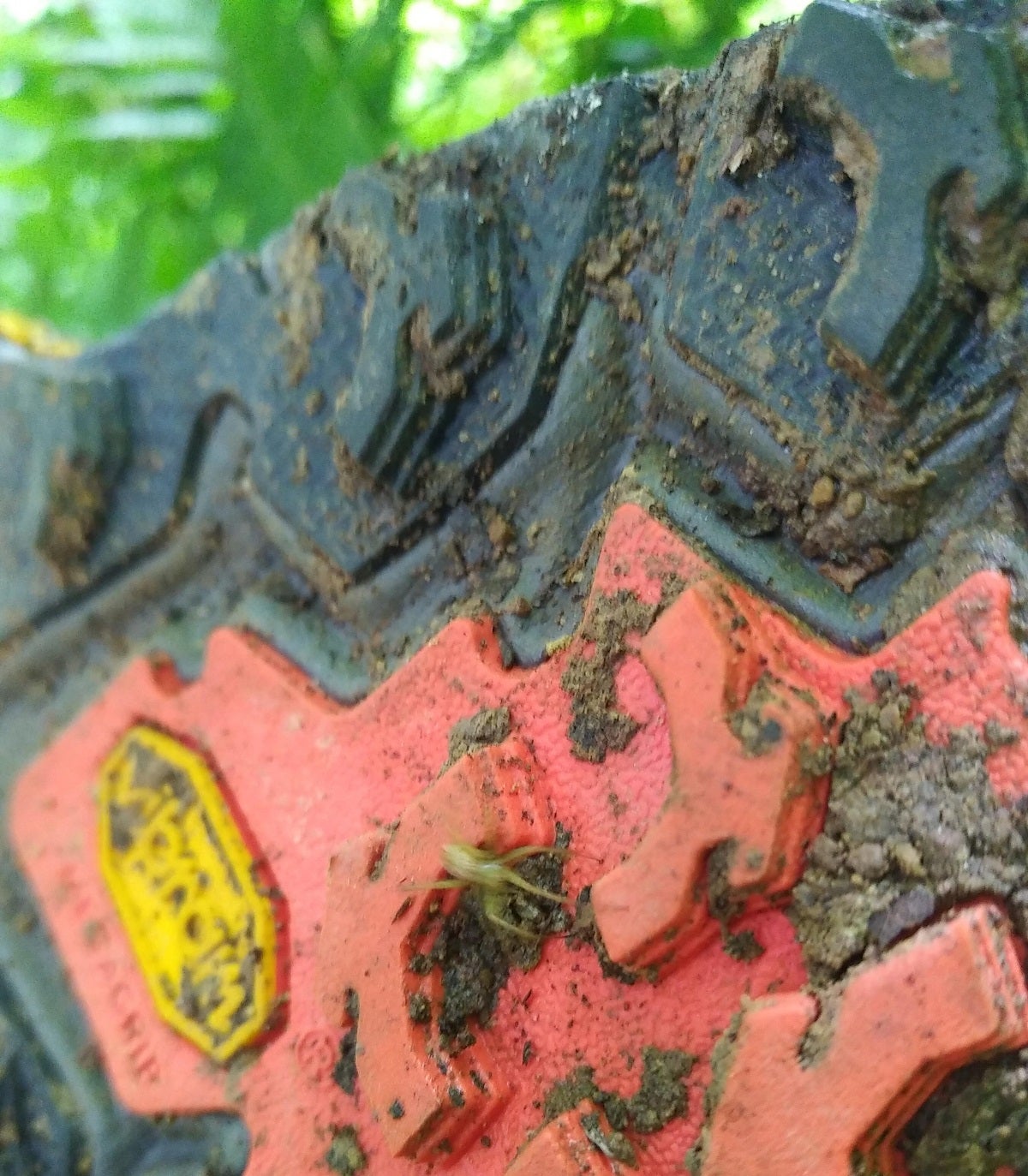 Shoe Confusion
I would like to say this is a manufacturing fluke, or one-off and plan to contact the company for recommendations, as it is well beyond the 30-day money back guarantee. I can still use these as my "daily" or office shoes, but I am a bit perplexed due to this anomaly.
I enjoy the styling of the Speedgoat Mid 2 GTX trail runners, including the level of stability, traction, mud shedding ability. They're like a really good mountain bike tire.
Your Feet May Like These Links
Other than the blister, the only thing I can gripe about with these trail runners is the traditional lacing all the way up the shaft; no speed lacing. Without speed lacing, you nearly have to unlace the top eyelets to loosen up the shoes enough to get them off without a fight. My Hoka One One Kaha GTX shoes have two sets of speed lacing hooks that allow removing them quicker than if your lover gave you a "come hither" motion at the right moment. (Shoes and belts are major slow-downs, right?)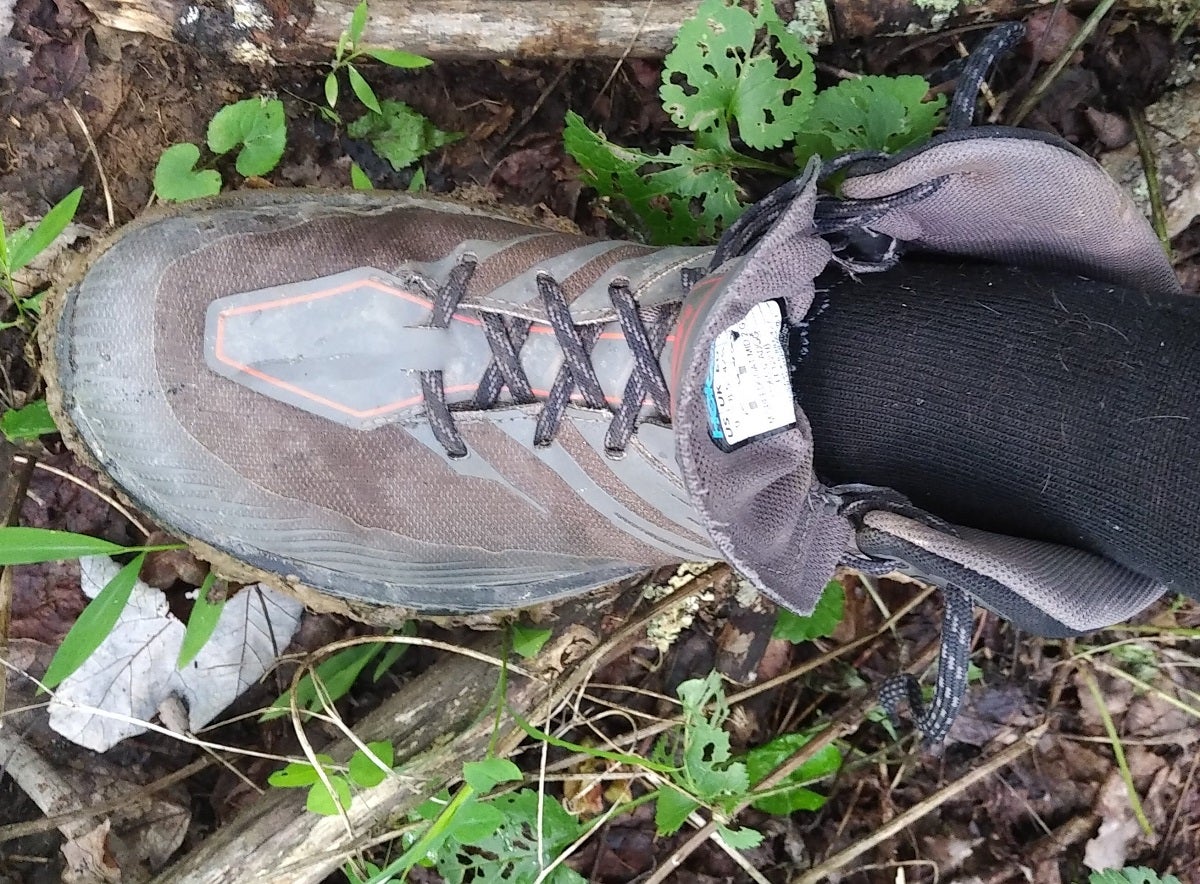 Overall Rating: 🥾🥾 / 4
This may be updated if a second pair fits my right foot better. Really, with as fanboy as I was with these shoes, and Hokas in general, I was really expecting them to do better for me; alas, I think it is a me problem or manufacturing problem.
Comparison
Comfort, Weight and Traction are key points when purchasing these shoes. When comparing with other hiking shoes in the same price, weight, and feature range, here is what I found:
Altra Footwear Lone Peak All-Wthr MidZ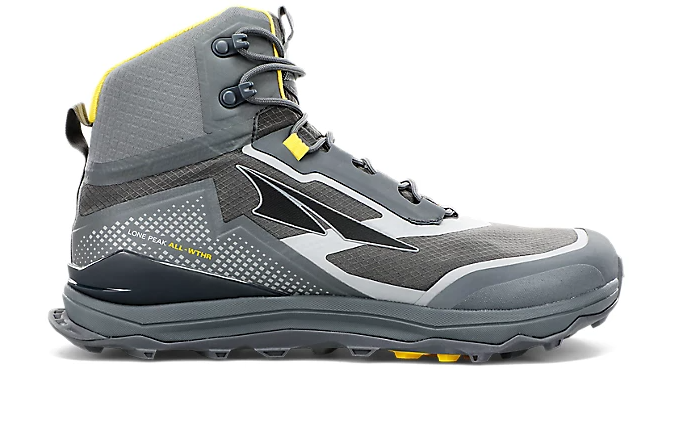 Price: $170 MSRP
Weight: 15 oz / 428 g
Midsole: Altra EGO™
Outsole: DuraTread™
Cushion: Moderate
Stack Height: 25 mm
Upper: eVent™
Merrell Moab Speed Mid GORE-TEX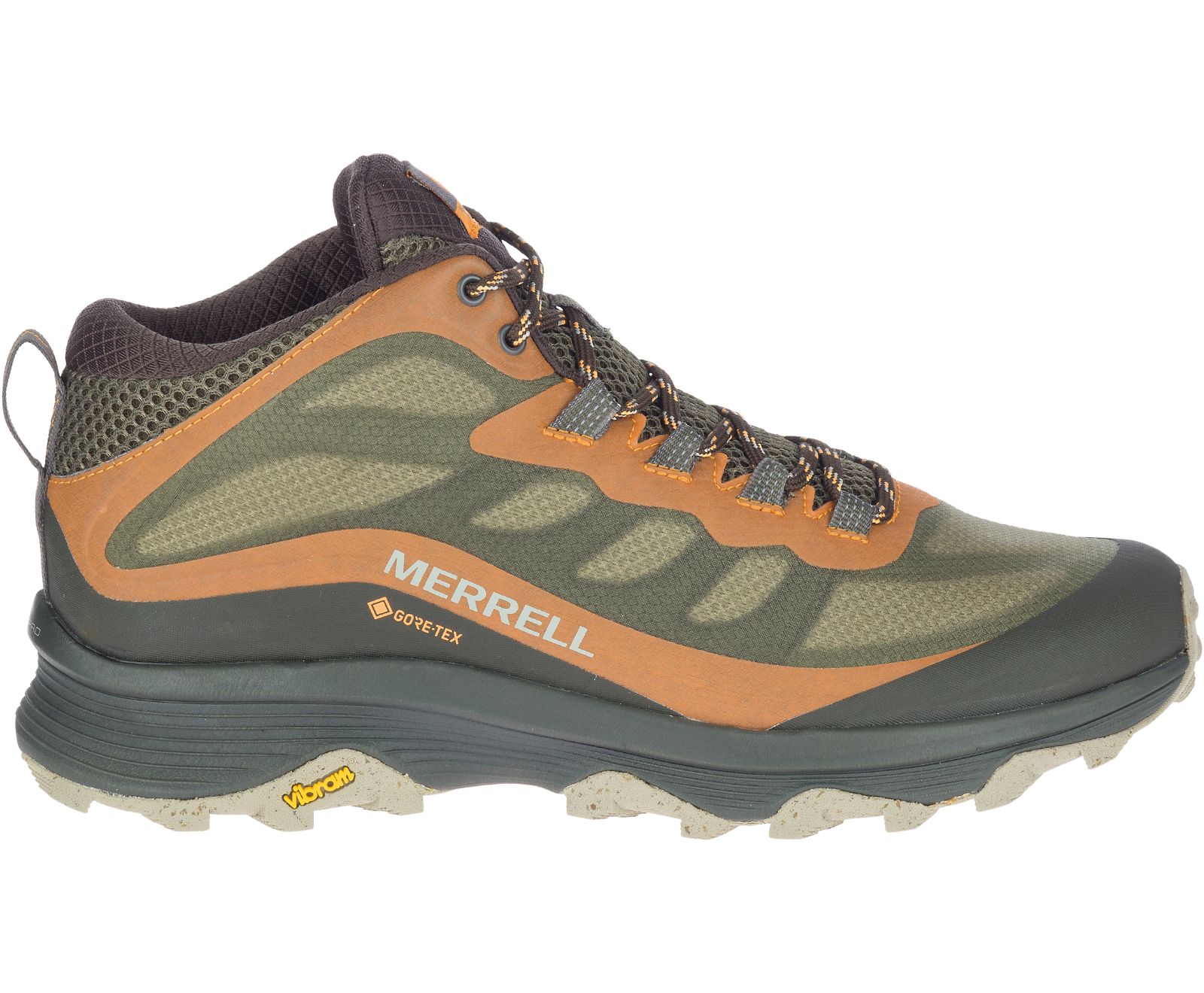 Price: $160 MSRP
GORE-TEX® waterproof membrane, exceptional breathability and waterproof performance
Mesh and TPU upper
FloatPro Foam™ midsole for a lightweight ride that lasts
Vibram Ecostep is 30% recycled rubber
Stack Height: 31-21mm
Drop: 10mm
Lug: 4mm
1lbs-6oz, 600g
Speedgoat Mid 2 GTX Specifications (as per Hoka's site)
PRICE: $170 (as of July 2021)
FEATURES: Equal parts Speedgoat and mid-cut fast hiker, the Speedgoat Mid GTX 2 is that sweet spot between a trail runner and hiking boot. Featuring an anatomically designed collar for additional ankle support, the Speedgoat Mid GTX 2 performs in a variety of weather thanks to a GORE-TEX bootie. A speed hiker with a Vibram® Megagrip outsole, the Speedgoat Mid GTX 2 is a force to be reckoned with on any day.
The Speedgoat Mid GORE-TEX 2 features a symmetrical bed of cushion without additional prescriptive technologies. Designed to provide the support you want and nothing you don't.
The Speedgoat Mid GORE-TEX 2 is designed to provide protective cushion while maintaining a responsive toe-off for when you want to go faster.
SPECIFICATIONS:
Features a premium lightweight and breathable GORE-TEX bootie that keeps your feet dry in a variety of weather conditions
Water-resistant mesh upper offers wearability in a variety of seasons
Anatomically designed molded foam collar provides additional ankle support
Midsole features a new lightweight foam for a more responsive ride
Wider forefoot offers a more stable ride and accommodating fi
Vibram® Megagrip rubber outsole provides grip in wet and dry conditions
5mm "stepped" lugs offer additional support and stability
Zonal rubber placement adds support and stability
RN 88276
374g 13.2oz
Heel to Toe Drop: 4mm
PRODUCT NUMBER: 192410642137
ITEM NUMBER: MEN'S SPEEDGOAT MID GORE-TEX 2