AO Review: Springfield Armory Model 2020 Waypoint 6.5 Creedmoor
Adam Scepaniak 07.27.21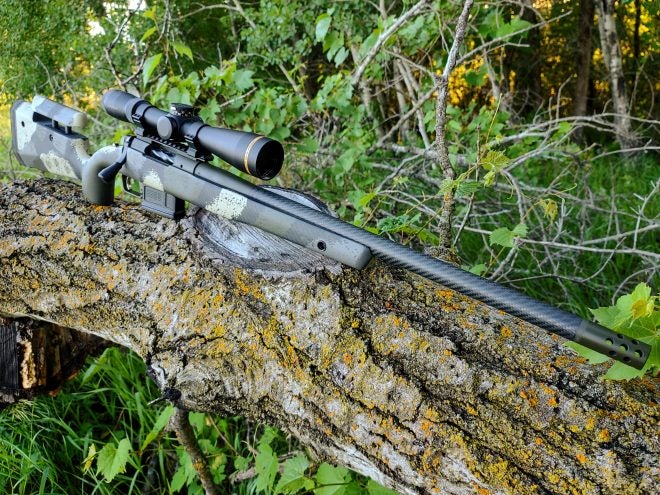 The Springfield Armory Model 2020 Waypoint was introduced last September and it has been accruing rave reviews ever since. It comes with a 0.75 MOA Accuracy Guarantee out-of-the-box and I have yet to hear of someone who could not achieve that with quality, factory ammunition. Our very own James Reeves from TFBTV sang his praises about the rifle while taking it to a Counter Sniper Course at Thunder Ranch.
Springfield Armory Model 2020 Waypoint @ AO & TFB:
We were fortunate enough to receive a sample for AllOutdoor and we have had it for the better part of 6 months now. We wanted to put it through its paces so we accuracy tested it in January in Minnesota when it was -30F and then more recently tested when temperatures have peaked around 90F. Also, we took it on a coyote hunt in western North Dakota to see how it would fare against tumultuous winds, startlingly cold temps, and some potential 500 – 600 yard shots. All in all, we believe we have a firm grasp of what this rifle is and isn't. We will share all of that here with you today. Let's dive in!
Specifications: Springfield Armory Model 2020 Waypoint 6.5 Creedmoor
The Springfield Armory Model 2020 Waypoint is an authentically unique rifle and simultaneously epitomizes where the industry is currently trending towards. People love to shoot recreationally and also enjoy hunting. Those two separate disciplines of precision rifle shooting and practical hunting have converged and manifested into a new category of rifles. Ones that are light, precise, durable, and accurate – all appropriate terms to describe the Model 2020 Waypoint. The rest of the specs for the Waypoint can be read below as presented by Springfield Armory:
CALIBER: 6.5 Creedmoor
COLOR: Evergreen Camo
BARREL: 22″ Carbon Fiber, 1:8, Mil-Spec Green Cerakote® H-264
RECEIVER: Model 2020 Stainless Steel, Mil-Spec Green Cerakote® H-264
OPTIC MOUNTING: Picatinny Mount, Rem 700 SA Pattern, 6-48 Screws
BOLT: Fluted 4140 Tool Steel, Nitride
STOCK: Hybrid Profile, Adjustable Carbon Fiber, M-Lok®
TRIGGER: TriggerTech Adjustable, 2.5 – 5 lbs
MUZZLE DEVICE: SA Radial Brake, Mil-Spec Green Cerakote® H-264
MAGAZINES: (1) 5-Round, AICS Short Action
WEIGHT: 7 lbs 8 oz
LENGTH: 43.5″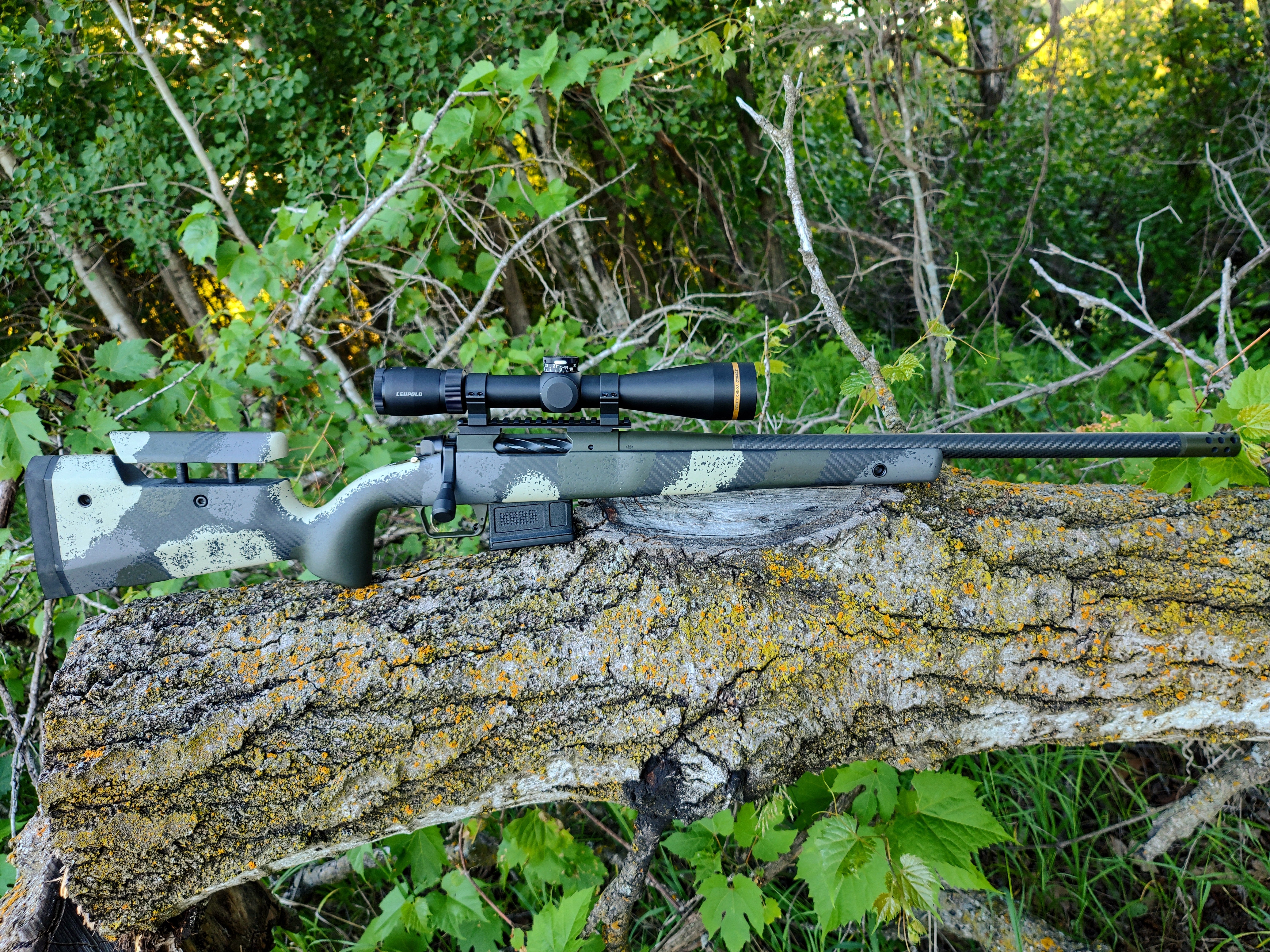 The MSRP of the rifle we are discussing here today is set at $2,399. It boasts an adjustable carbon fiber stock with a carbon fiber sleeved barrel (both of which are upgrades from their base offering). The price-points for the various Waypoint rifles range from $1,699 – $2,399. As always, in the rare event that you should ever need service for your firearm Springfield Armory has a Lifetime Warranty that stands behind all of their firearms. Finally, Springfield Armory shares a summary of what the NEW Waypoint is all about below:
Springfield Armory® is proud to introduce the Model 2020 family of bolt action hunting rifles. Precision manufactured in the USA, each Model 2020 is built to deliver the accuracy and performance expected from a custom grade rifle. The Model 2020 Waypoint features a premium carbon fiber stock and the option of a steel or carbon fiber barrel with an impressive .75 MOA accuracy guarantee.

Range Time: Springfield Armory Model 2020 Waypoint 6.5 Creedmoor
Over the course of 6 months while reviewing, shooting, and hunting with this firearm I had 2 definitive range days with 2 different optics. One was in January while shooting in temps as horrible as -30F with a Vortex Optics Diamondback Tactical 4-16x44mm FFP. The other was more recently with the mercury climbing to 90F with a Leupold VX-5 HD 3-15x44mm with Custom CDS Dials for the Springfield Armory Model 2020 Waypoint.
The first range day, other than being notably miserable for how cold it was, was startlingly impressive for the results I got. I was preparing to head to North Dakota on a winter coyote hunt to help a rancher who was in need of having some coyotes removed from his property. Accuracy over distance would be paramount being the coyotes in that region had become skittish to come into calls and would "hang up" around 300 yards or further making for difficult shots to harvest them.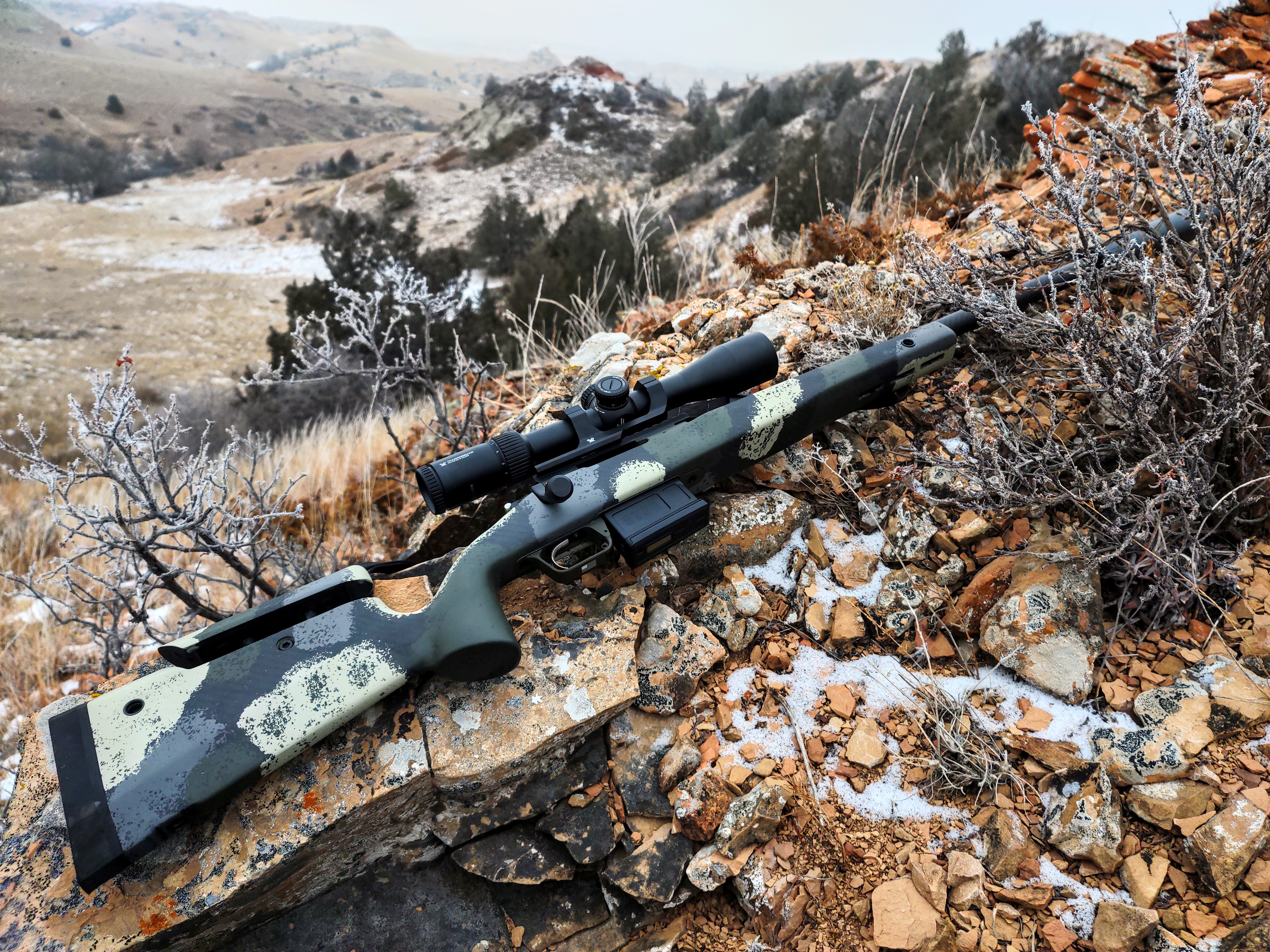 The ammunition I used for this first sight-in and hunting trip was some Federal Premium Varmint & Predator 95 Grain V-Max graciously provided by Federal. With this ammunition cooking out the barrel at 3,300 FPS it was impressively fast and flat shooting. I got 1/2 MOA groups no problem at 100 yards and simply used a ballistic calculator to know my holds out to 500 yards. It is also worth noting that while sighting-in and hunting I was sporting a SilencerCo Hybrid 46 silencer on the muzzle of the rifle.
The 2nd time I went to the range in the summer I tried some heavier ammunition to see if the rifle would support a broader grain weight range of ammunition. For that outing, I shot some Federal Premium 130 Grain Berger and Federal Premium 140 Grain Sierra Matchking ammunition. To my surprise and grave concern, I could only get this ammo to group roughly 1 1/2″ – 3″ at 100 yards with the factory muzzle brake. I finally decided to put my silencer back on the rifle and the groups instantly shrunk down to 1/2″ – 3/4″ in diameter at 100 yards. The muzzle brake was phenomenal for mitigating the recoil impulse, but it was simultaneously hurting the potential accuracy from what I could perceive.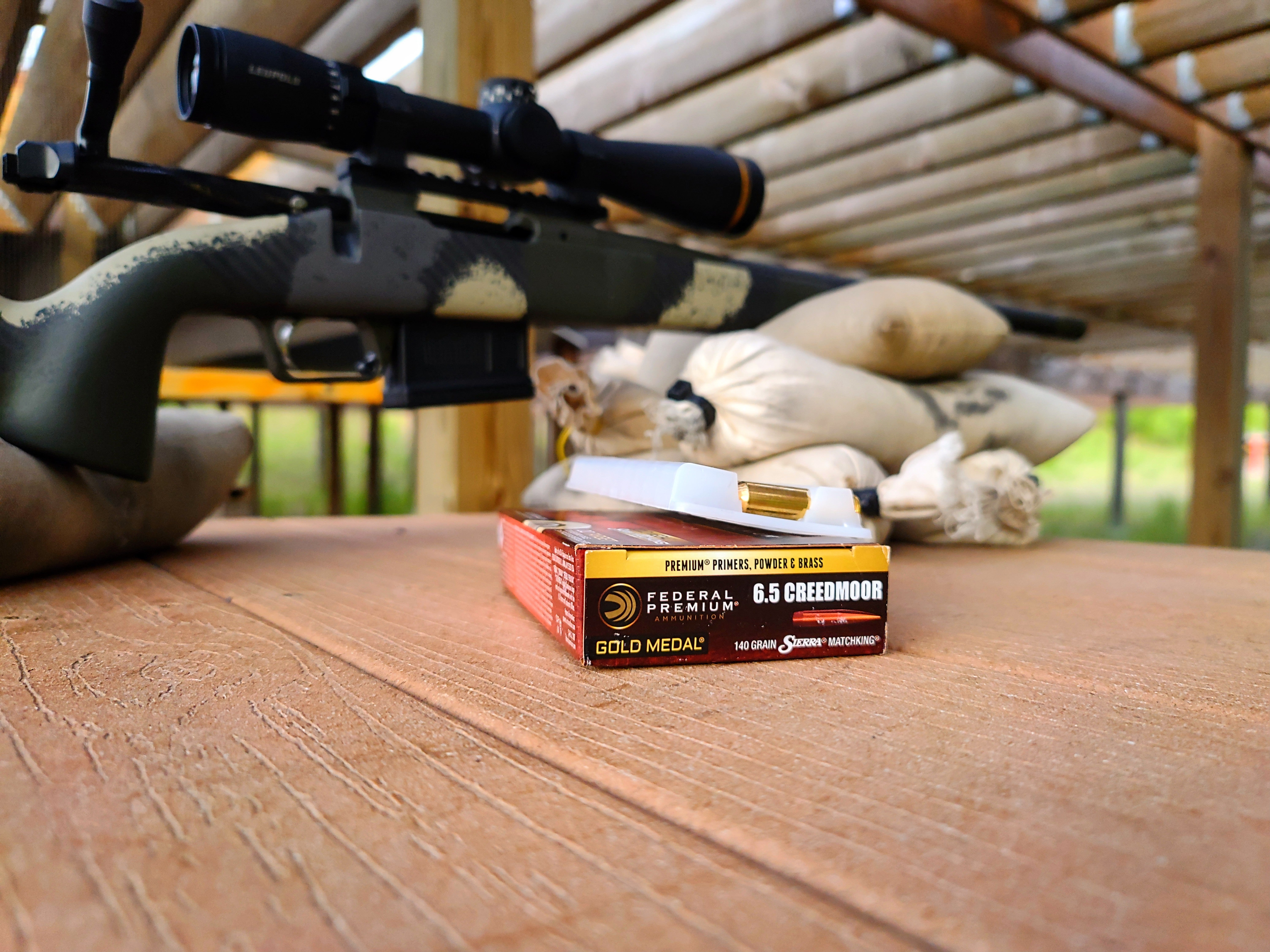 Hunting: Springfield Armory Model 2020 Waypoint 6.5 Creedmoor
When it came to hunting I was unable to fit a spring sheep hunt into my schedule as I had hoped I could, but I did still accomplish to go coyote hunting this winter. The Little Missouri National Grassland in western North Dakota can be a picturesque yet unforgiving place in the dead of winter. I hunted in a party of 3 people – the 2 other hunters in my party were sporting modern sporting rifles with only an effective range of 200 yards. My rifle had an effective range that far exceeded my shooting ability yet I was confident to shoot to 500 yards and had my D.O.P.E. (data on previous engagements) memorized to that distance.
Over the course of 4 brutally cold days we did not have much luck calling in coyotes to harvest to assist a friend of ours who was having predation problems against his cattle. We ended up getting 1 coyote and 1 porcupine in our efforts. We later had come to learn that a mountain lion had recently passed through the area 1 day before we arrived which curbed the typical coyote population we might have seen. It meant for less coyotes temporarily (which made the rancher happy), but again, that was only temporary and the coyotes would surely return after we would be gone.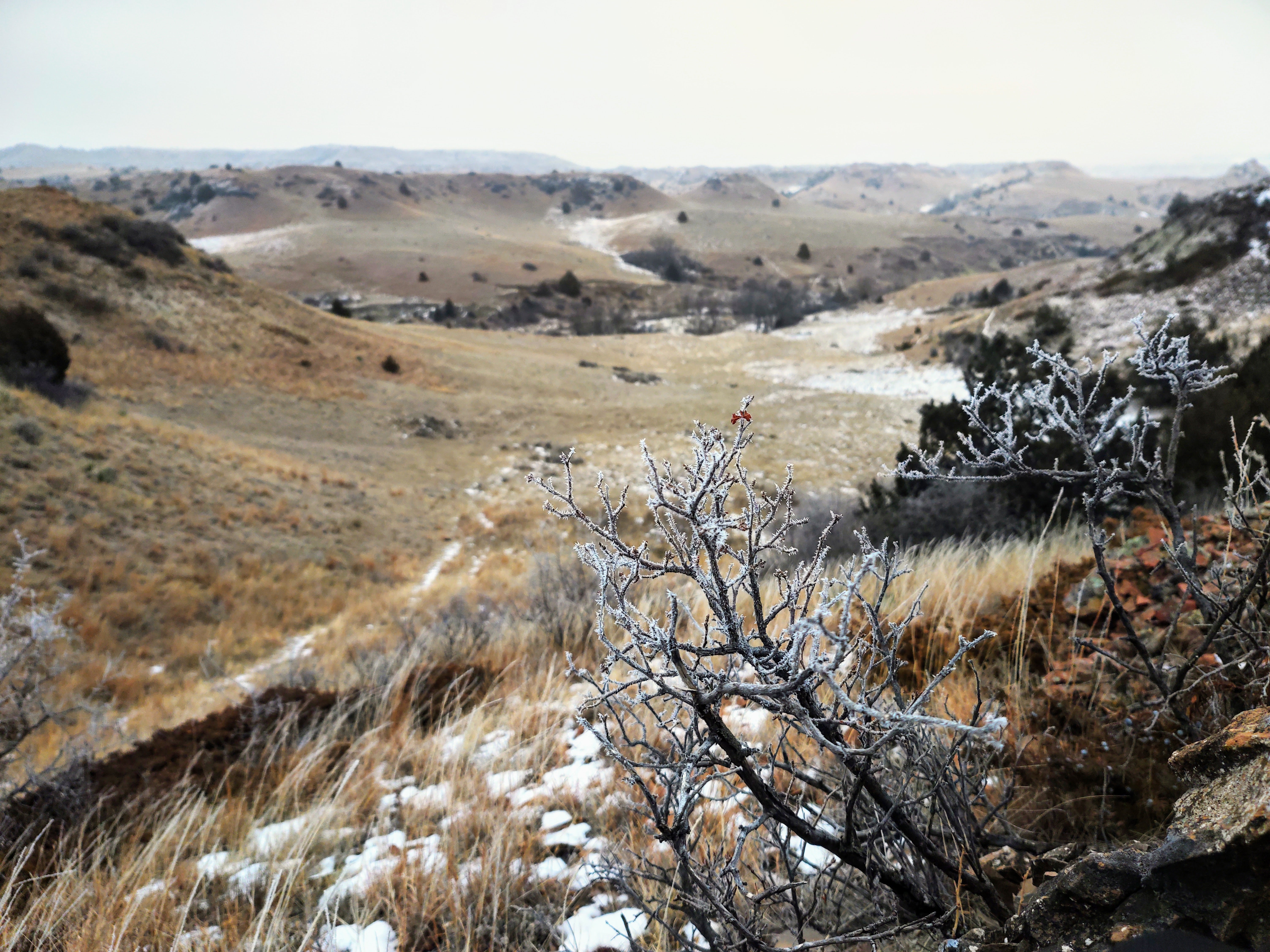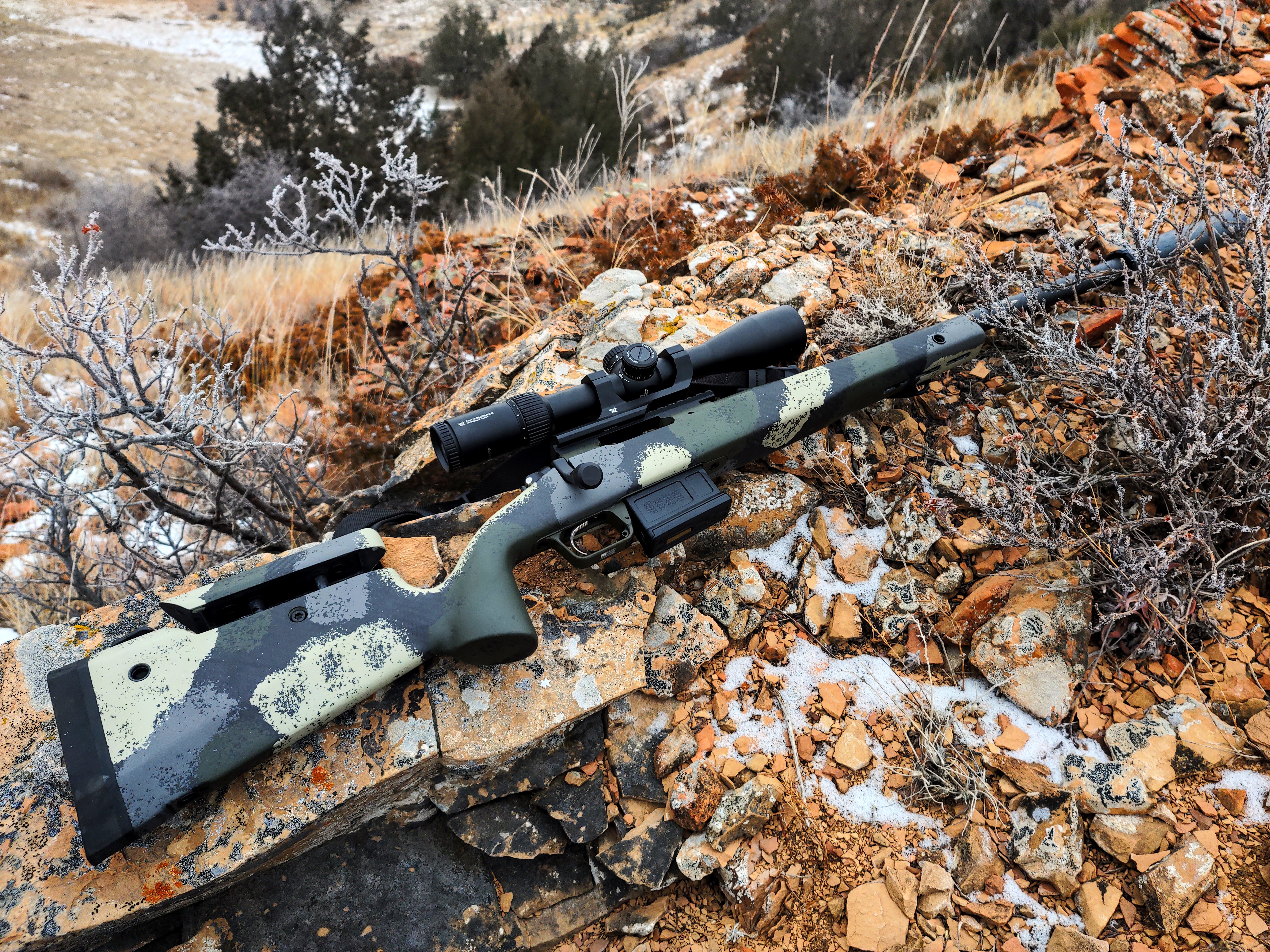 Final Thoughts: Springfield Armory Model 2020 Waypoint 6.5 Creedmoor
When you unbox a Springfield Armory Model 2020 Waypoint 6.5 Creedmoor you will authentically be in awe. The rifle is superbly light with its AG Composites carbon fiber stock and its BSF barrel jacketed in a roll-wrapped carbon fiber sleeve. Simultaneously, the Evergreen and Ridgeline camouflage options look sharp and blend into a multitude of environments. Since this review saw use with multiple scopes over varying temperatures I appreciated the ability to easily adjust my comb height as well to achieve the best sight picture depending on the optic I was using and the clothes I was wearing at the time.
Manipulating the action, whether it was for dry-firing, sighting-in, or hunting was buttery smooth – one of the smoothest factory actions I have ever felt in my life. Finally, this gun touts a 0.75 MOA accuracy guarantee and it genuinely lives up to that. The muzzle brake did affect the accuracy in a funky way – an offset to its tremendous recoil reduction abilities – which could easily be remedied by shooting suppressed or simply capping the threaded muzzle.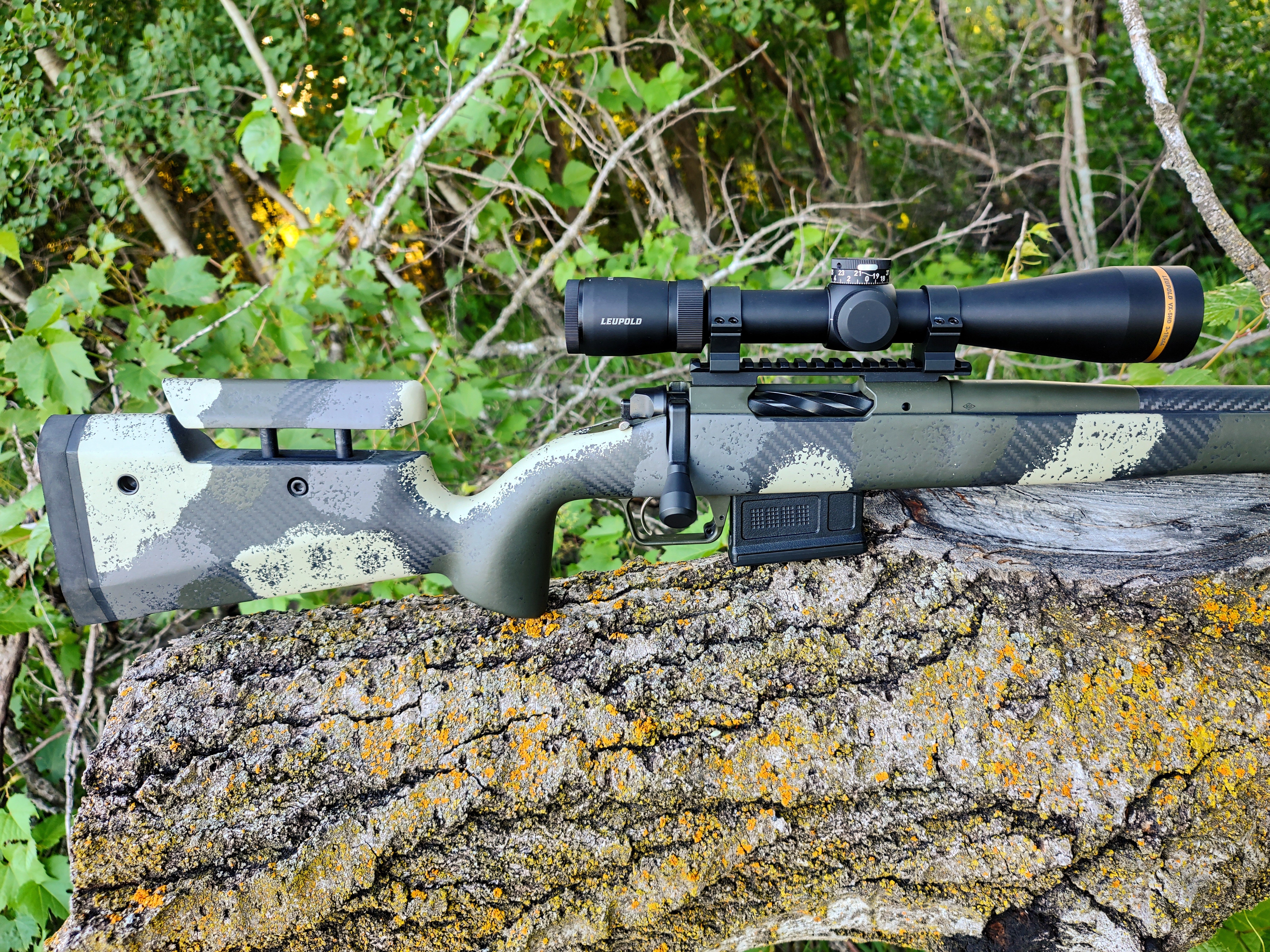 The price tag of $1,699 – $2,399 might be hard to swallow for some consumers, but if you want a proven shooter that is light with superb ergonomics then this rifle is worth every penny. It is in an upper echelon of hunting rifles that can harvest game out to 500 – 600 yards and simultaneously go ring steel out to potentially 1,000 yards. I never thought my gun collection needed a precision hunting rifle, but after using this one for the better part of 2021 I am going to have to buy one. It is simply that good.
In closing, I want to say thank you to Springfield Armory for allowing AllOutdoor and myself the opportunity to try out their Springfield Armory Model 2020 Waypoint 6.5 Creedmoor. Also, a tremendous thank you to Federal Premium for supplying ammunition for this review as well. That is greatly appreciated. Also, we would like to know what all of you guys and gals think? Do you believe that the Springfield Armory Model 2020 Waypoint 6.5 Creedmoor is something worth spending your money on? As always, let us know all of your thoughts in the Comments below! We always appreciate your feedback.