AllOutdoor Review: Irish Setter VaprTrek Boots – Durability Test
Doug E 07.28.21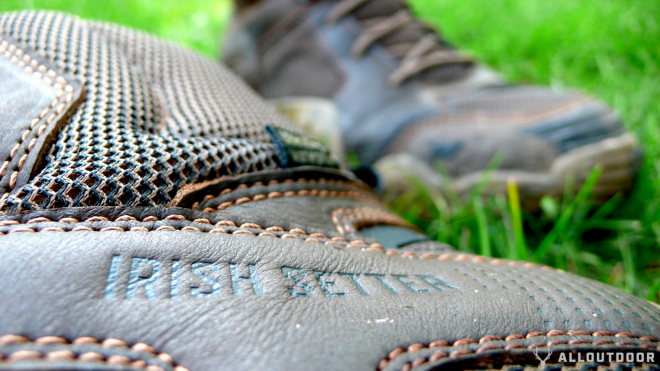 A good pair of boots are essential to anyone that spends serious time afield or on the trail, so I was glad for the opportunity to see how the new VaprTrek boots from Irish Setter stood up to some wear and tear. There's an overall aggressive look to the VaprTrek boots, as well as a sturdy look to them inside and out, but of course, we'll see if these 8″ waterproof, side zip boots were made for walkin'.
Irish Setter @ AllOutdoor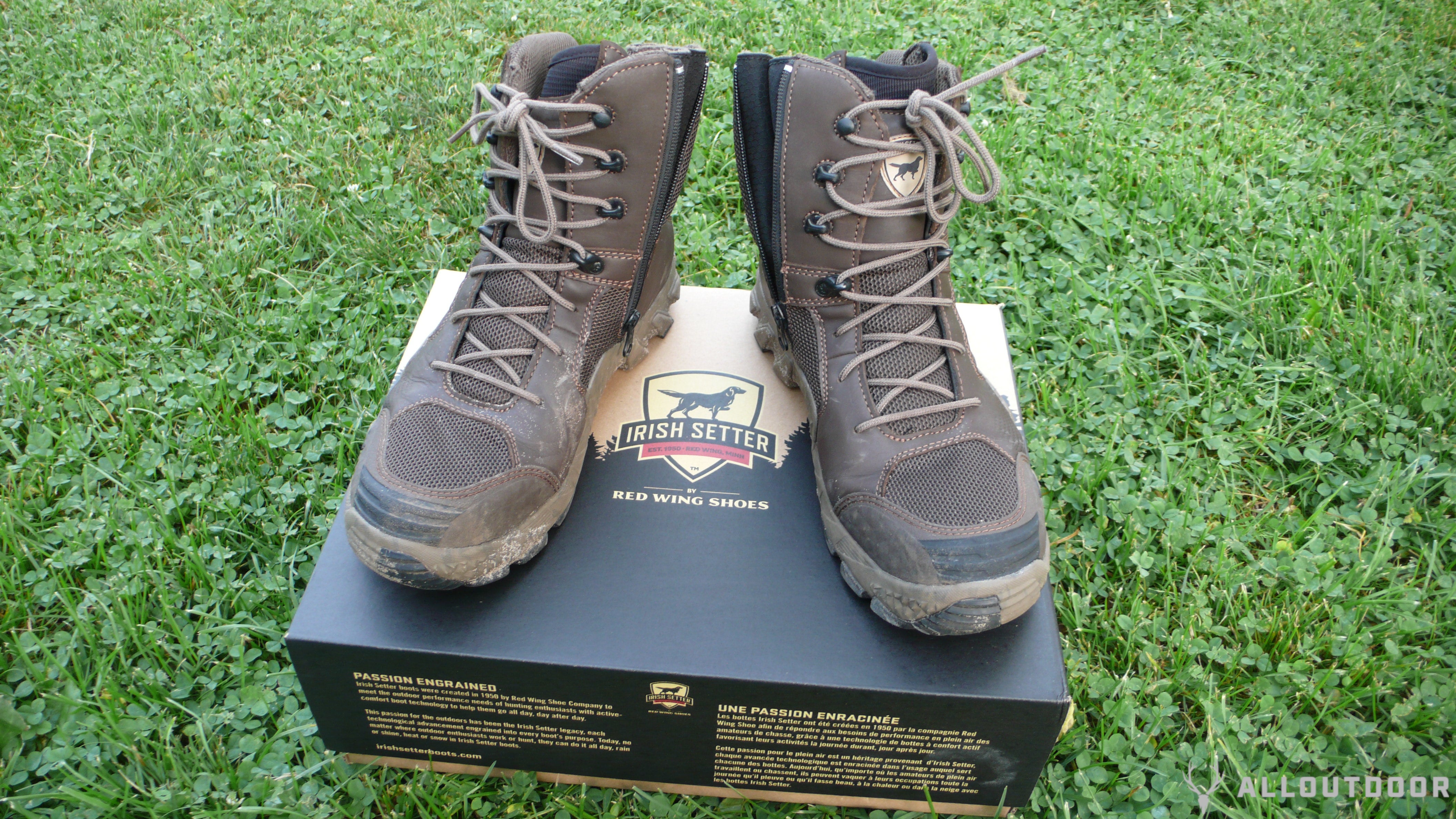 Irish Setter Vaprtrek Boots (Style 2867)- Specifications 
Height: 8″
Waterproof: UltraDry™ Waterproofing System
Leather Type: Full Grain
Fabric/Material: Honeycomb Ripstop
Construction: Cement
Footbed: Removable Polyurethane with Memory Foam
Shank: Nylon
Insole: Non-woven
Outsole: RPM R-Zone – Brown Camo
Last: R100
Lining: Synthetic Mesh
Looking at the VaprTrek webpage, the features included on these Irish Setter boots have plenty of trademarked technology poured into them including their UltraDry waterproofing and Scentban which is said to help kill odor producing bacteria that your family has otherwise been dropping hints to you about. The waterproofing feature pretty much speaks for itself, but perhaps there's boot wearers in the wild that don't need that feature, in which case, Irish Setter has options without the waterproofing as well; however, the whole VaprTrek hunting boot line includes it.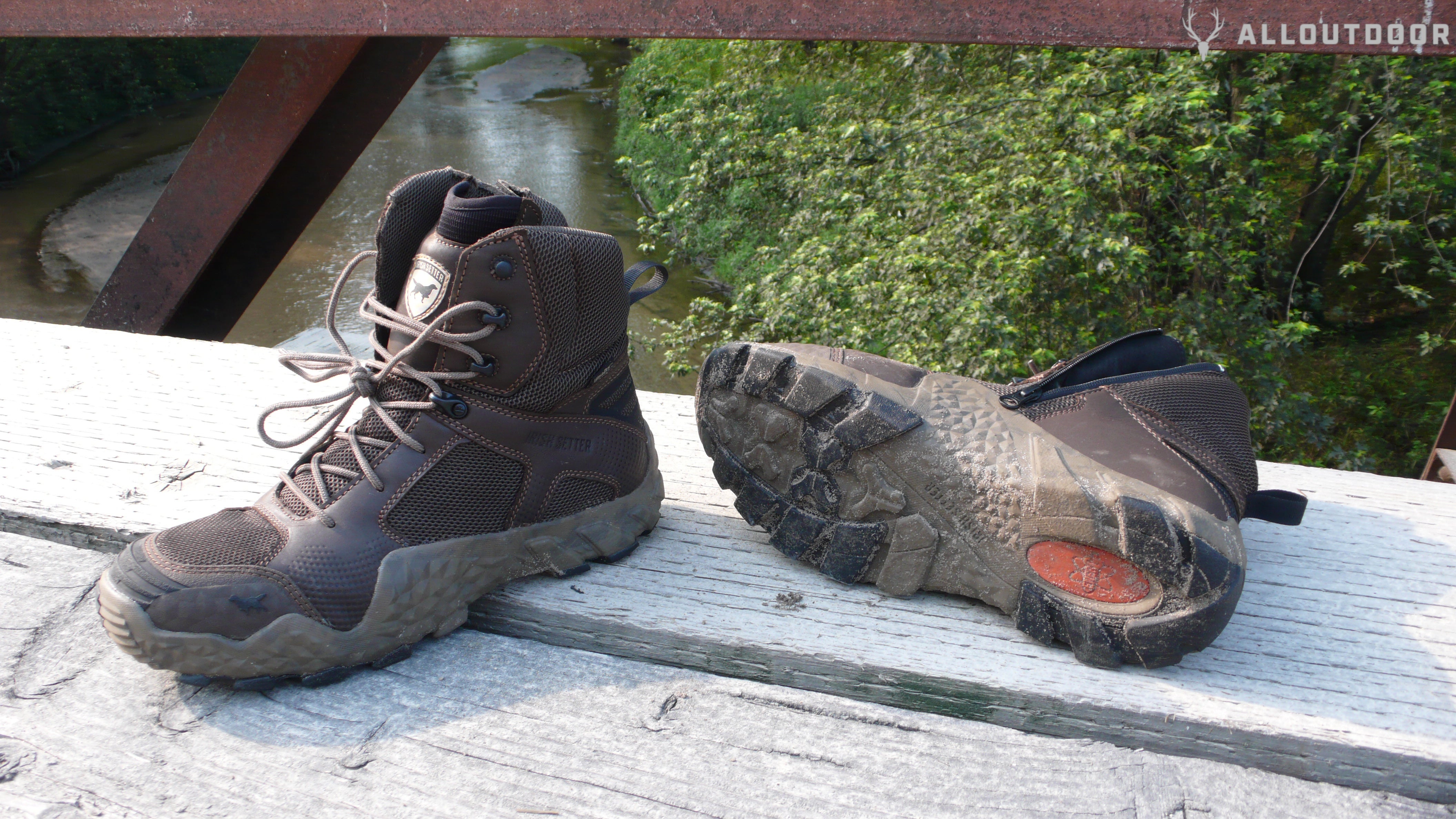 Irish Setter Vaprtrek Boots: Initial Impressions
I've gone through plenty of pairs of boots in my day; some good, some bad, and a couple somewhere in between, but I was pretty impressed at the quality of Irish Setter's VaprTrek 8″ waterproof side-zipper boots. The stitching and overall construction was solid. The VaprTrek's sole has a uniquely high wrap to the sides with a subtle camo coloring which is perfect for protecting the leather in wet and muddy environments, but may stand out a bit if used for street shoes.
The VaprTrek boots felt good on my feet once I'd gotten the laces set, and once they were zipped up they felt secure and supportive as well as comfortable walking about.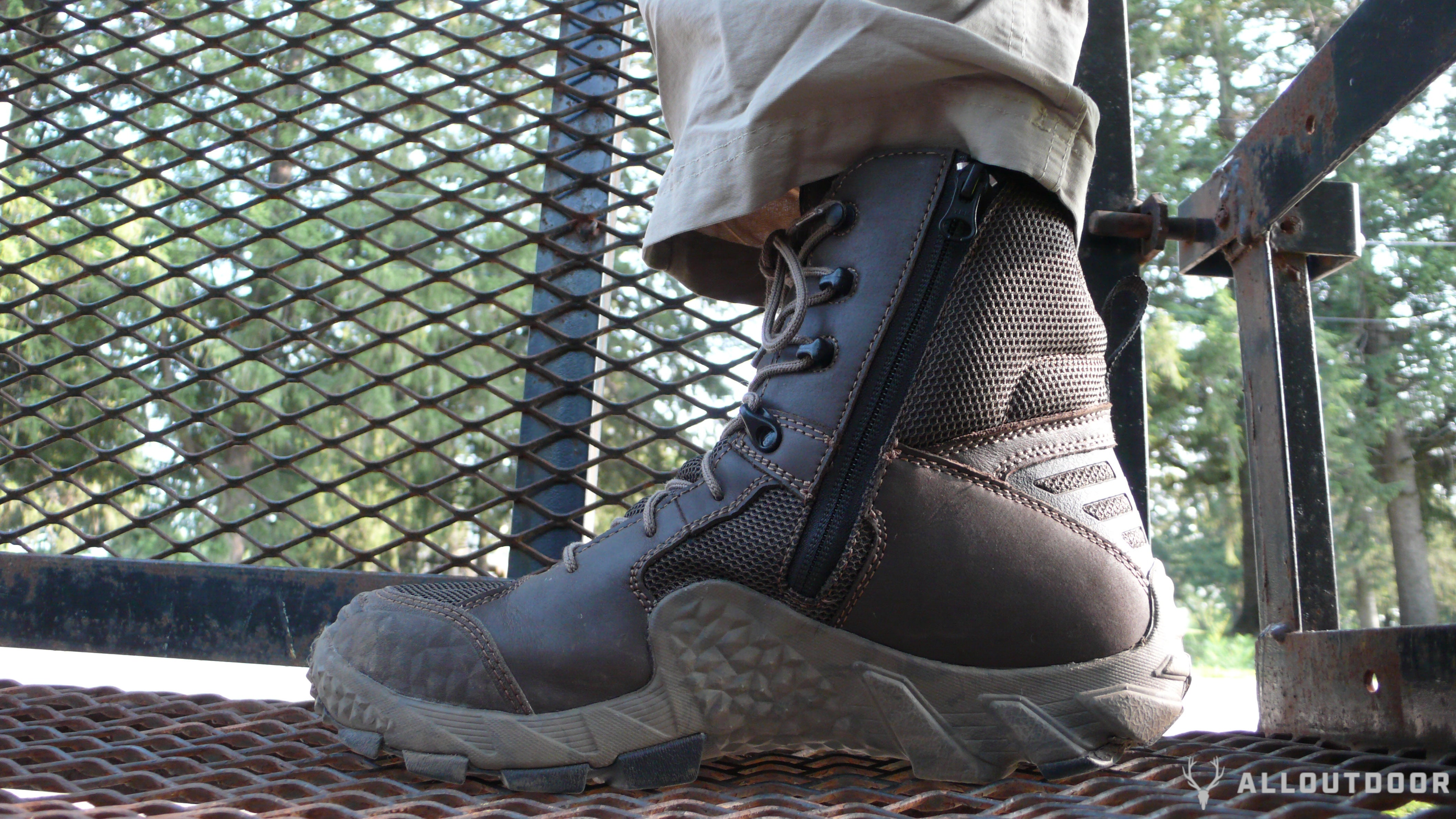 Range Time with the Irish Setter Vaprtrek Boots
Some boots have taken some time to break in, but the Irish Setter VaprTrek boots fit from the start and there hasn't been any ache in my feet from the boots during my time with them. With the VaprTrek boots, I found them comfortable with everything I did from hiking in the woods and doing work around the house to wearing them at the shooting range.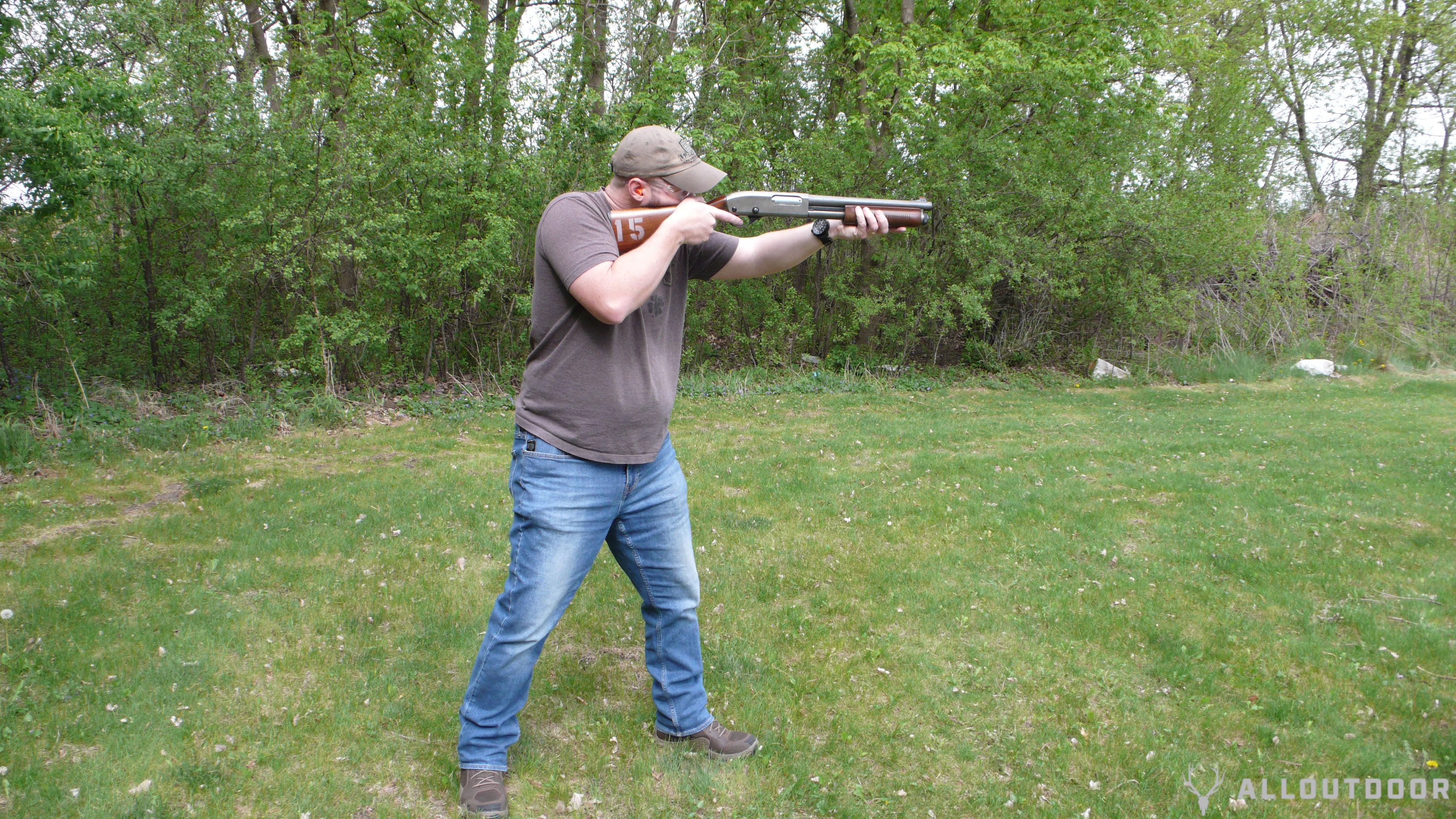 The VaprTrek's gave me a full range of motion whether I was walking or running, standing or kneeling. The cushioning and padding in the boots were such that doing drills with lots of stopping and starting didn't leave me with any aching or raw spots either. The extra sole wrap over the toes added a bit of utility for doffing the first boot, as well as added a bit of extra protection.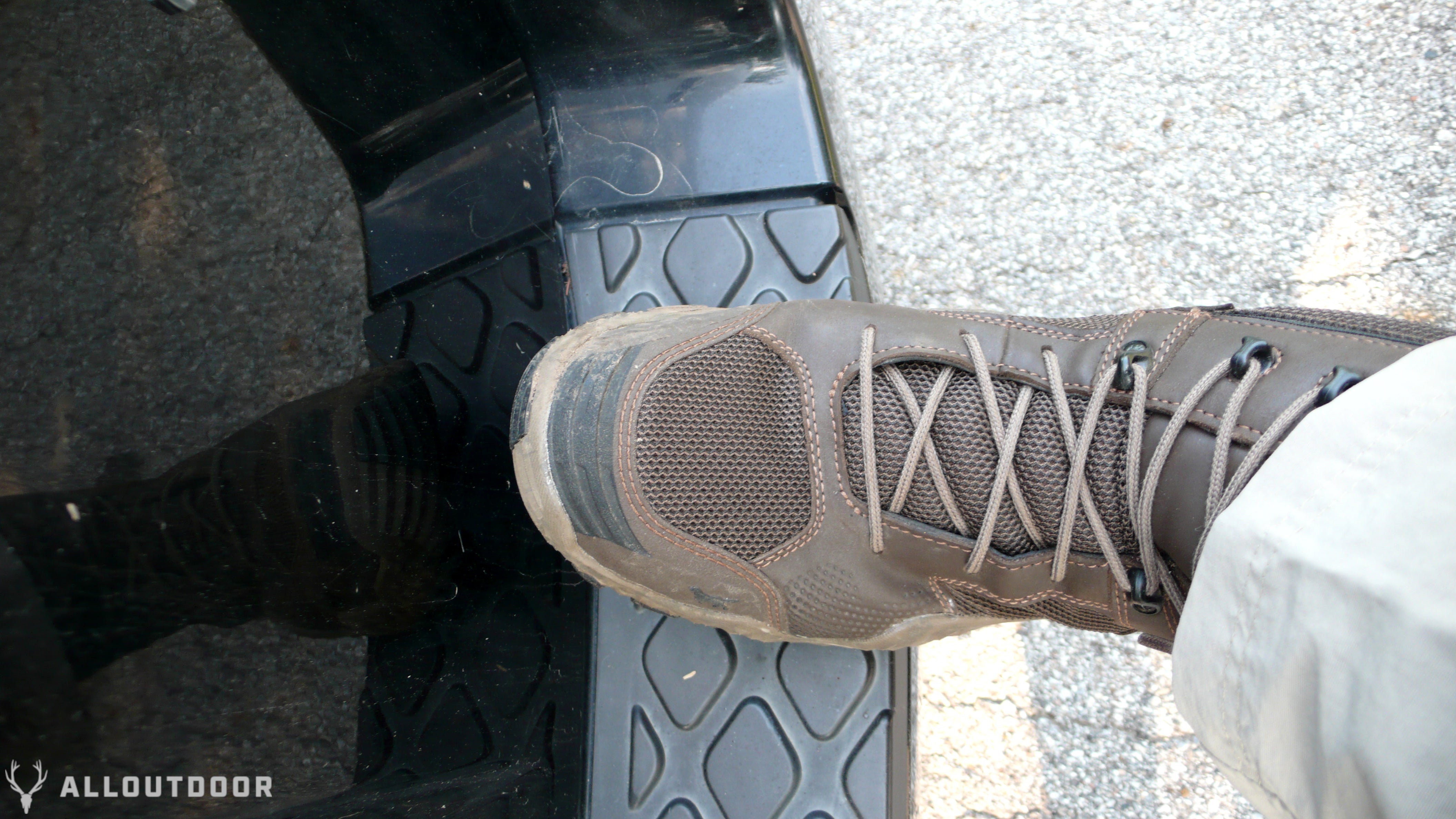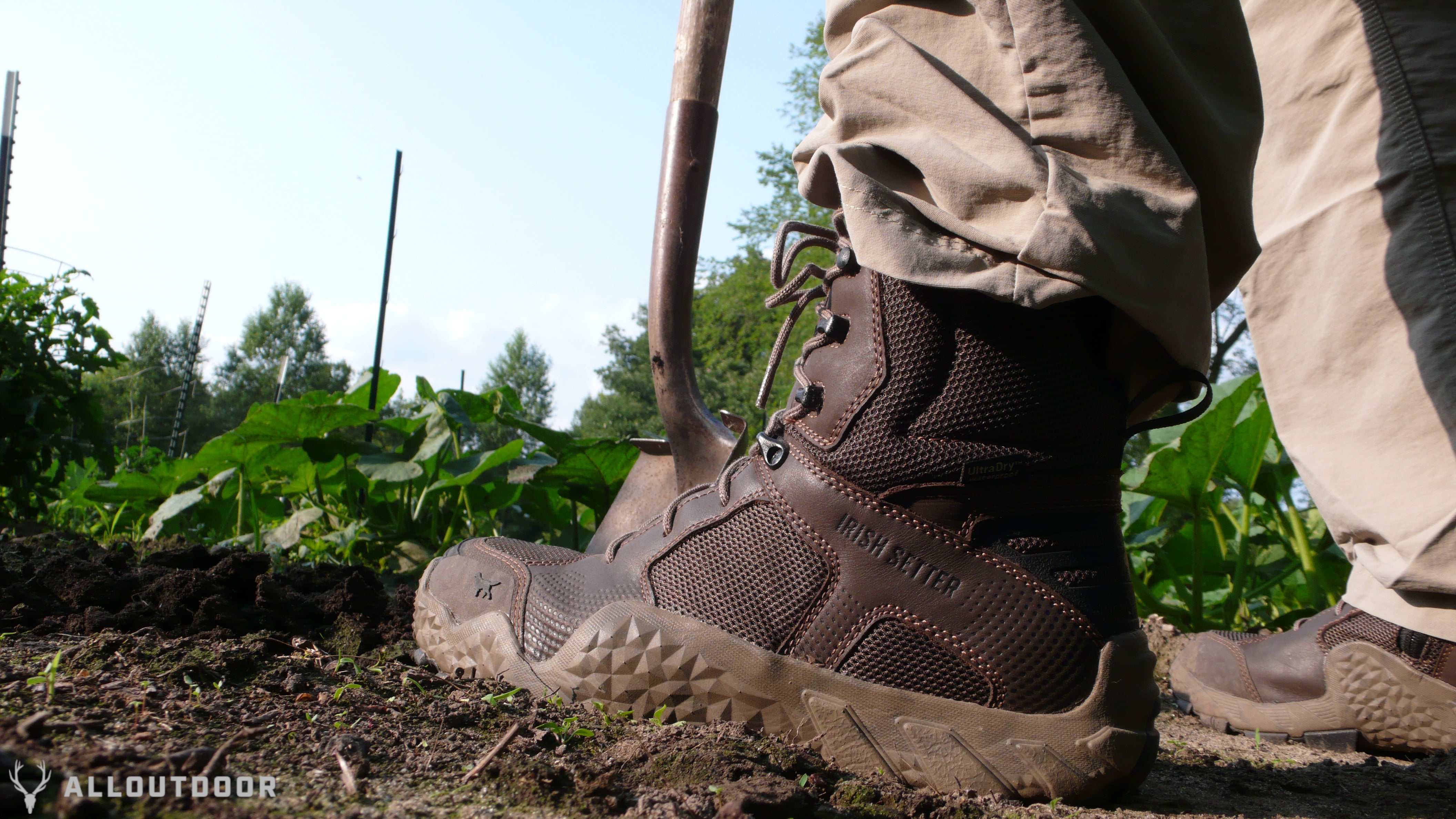 Of course, I was curious how the waterproofing held up. I wasn't surprised that walking through dewy grass or spraying the VaprTrek boots with the garden hose wasn't a problem for them, so naturally I was planning on standing in the nearby creek with them as well. Once again, the waterproofing on the Irish Setter boots held up great; however, it's important to note that the top of the boots have a lower cut at the back, so if you're going to walk into standing water, use that as your depth gauge.
As I previously mentioned, the VaprTrek boots have an overall aggressive appearance to them, but the soles and treads also add to that look from any angle. Not only do the treads look aggressive, but they are very positive and grippy, without being obtrusive to walking normally on any type of ground. I measured each boot and they hovered around 23 ounces each. This is my first time actually putting my boots on a scale, so I can't say if that's heavy per say, but they never felt heavy and my legs didn't feel like the boots were giving me an extra workout.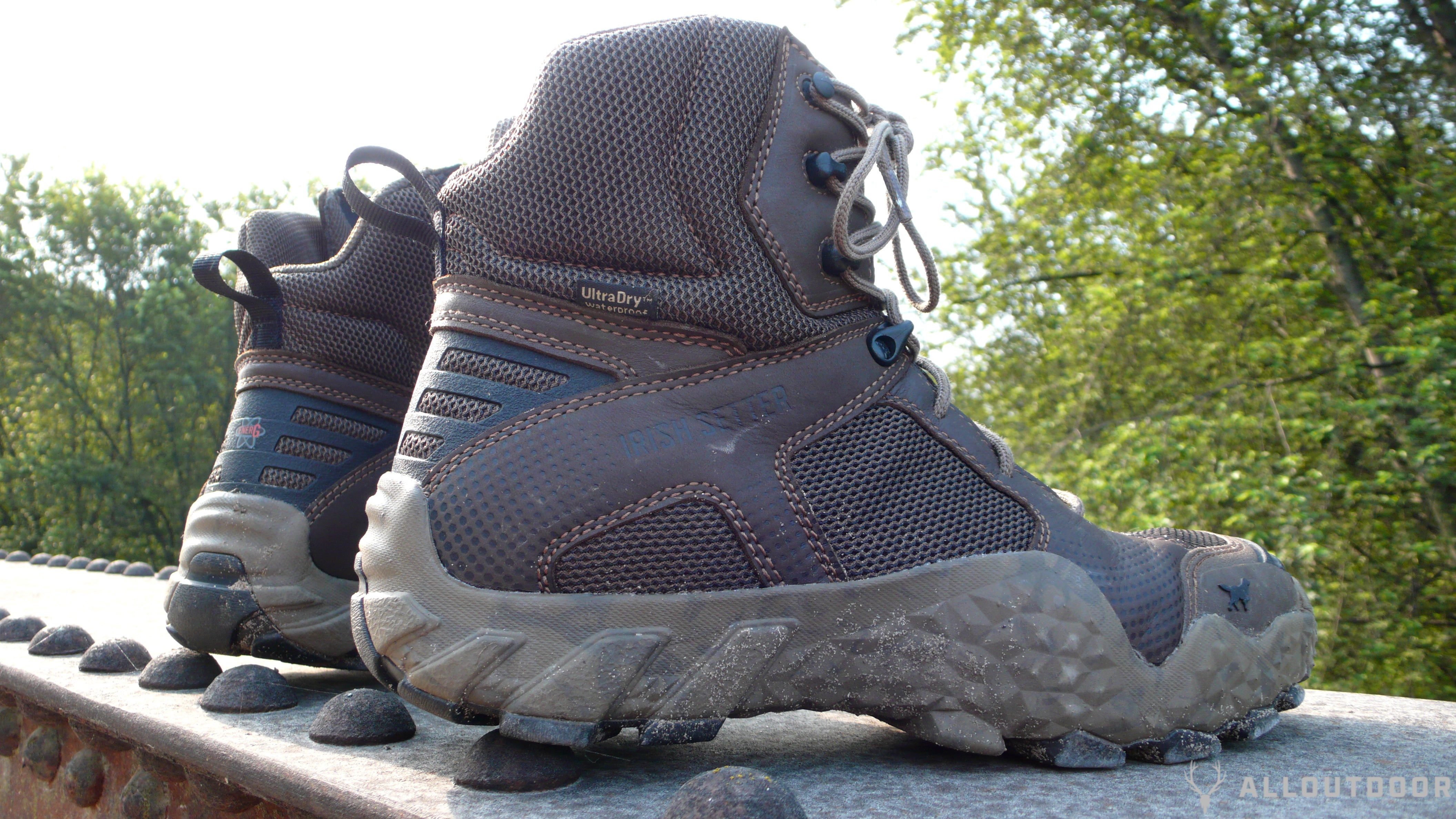 One issue I noticed was that the interior mesh seemed a bit abrasive, primarily around the top of my ankle and bottom of my shin while wearing short socks; however, I quickly remedied that issue with some taller socks that covered my skin.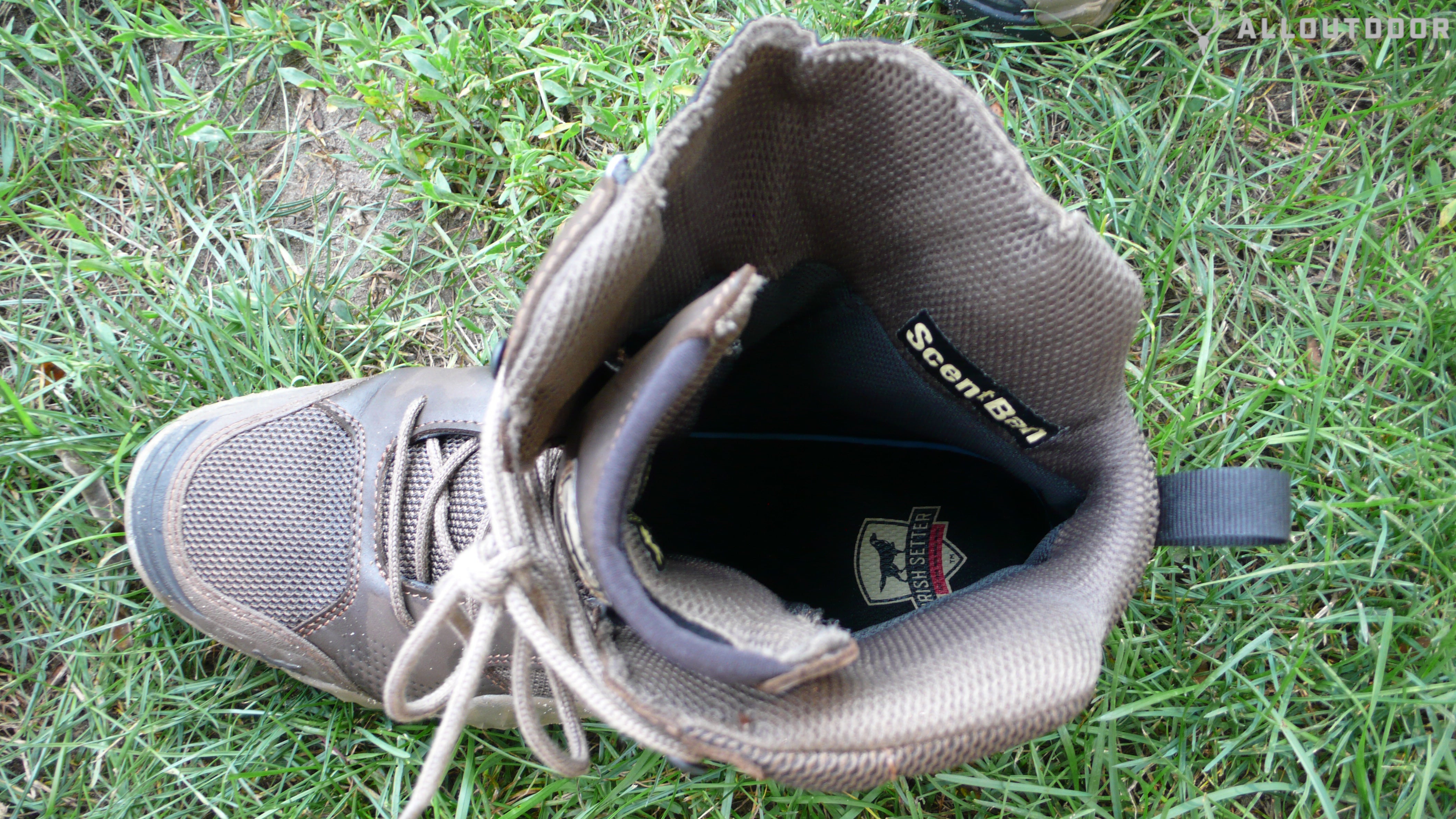 Overall Thoughts
The Irish Setter Vaprtrek boots I tested worked perfectly, felt great, kept my feet dry, and looked good each time I wore them. I tested the non-camo version (with the exception of the subtle camouflaged soles), but Irish Setter also offers Realtree and Mossy Oak camo options as well as an in-house camo option that actually really caught my eye when I saw one in person. Footwear in the woods or field is one of those things that, in a sense, should be taken for granted as long as it's doing its job and I was glad that the VaprTrek boots did their job so that I could do mine without second guessing my comfort while doing it.
Irish Setter lists the VaprTrek boots I tested at $164.99 which is a good, middle-of-the-road price for a rugged pair of waterproof hunting boots. You can find the 2867 style that I tested HERE, or check out the other 12 VaprTrek options HERE. You can see what else Irish Setter has to offer at their main webpage, or follow them on Facebook, Twitter, and Instagram.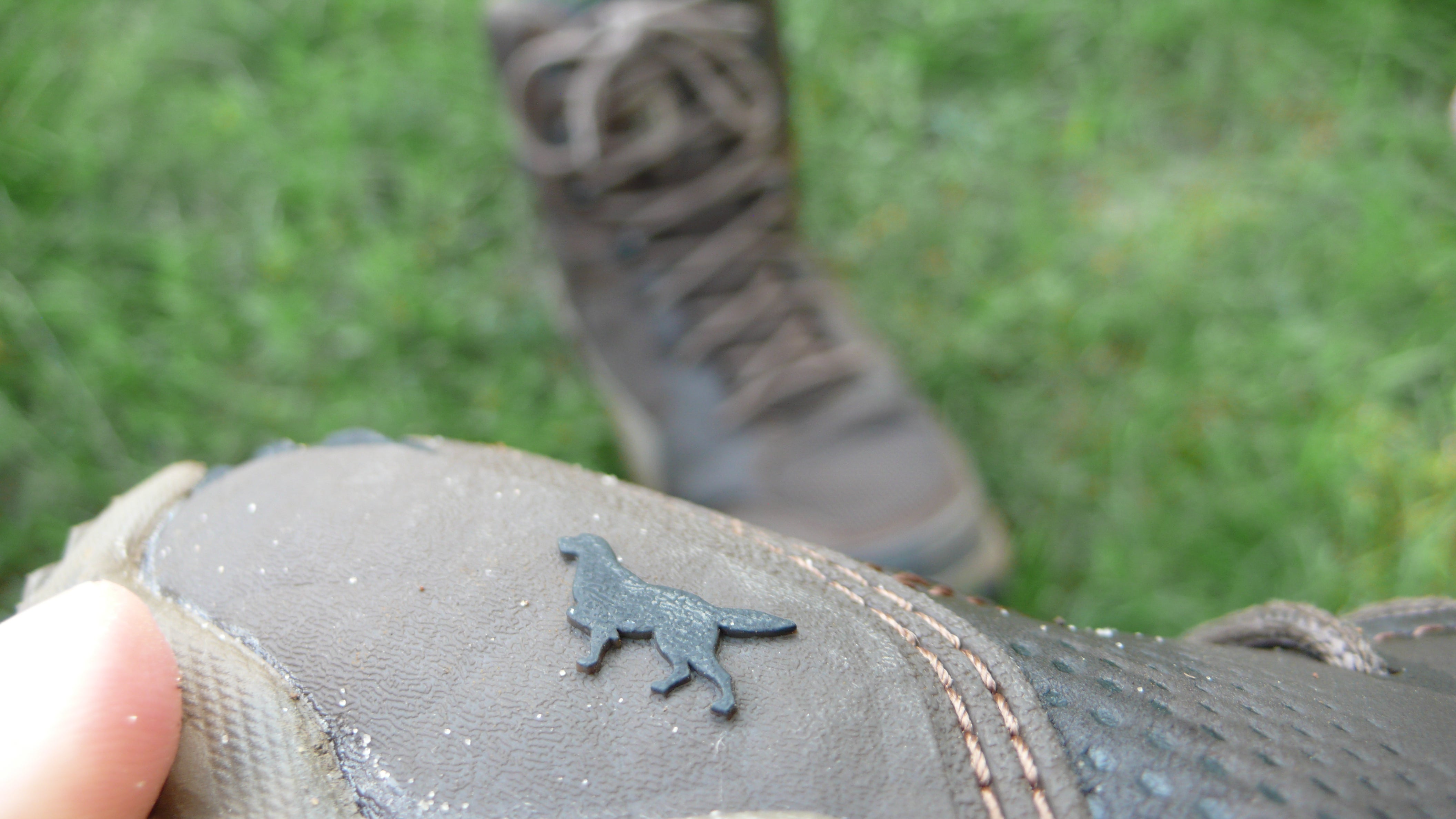 What do you think about Irish Setter's VaprTrek boots? If you already own a pair, how has your experience been? If you're intrigued by these boots, which style catches your eye?