NSSF Supports Participation in 5th Annual National Shooting Sports Month
Eve Flanigan 08.02.21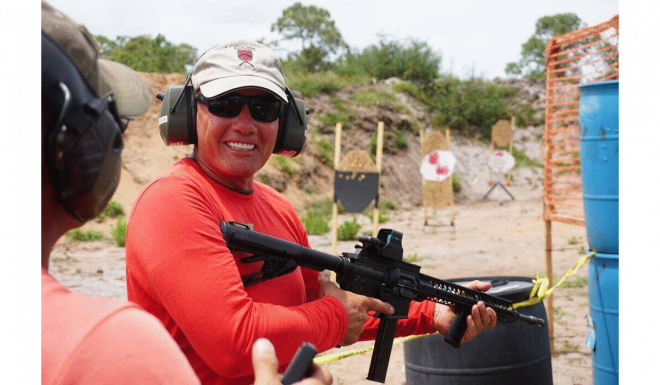 The National Shooting Sports Foundation (NSSF), the Connecticut-based organization dedicated to the support and promotion of the shooting sports, has declared August as the National Shooting Sports Month. This is the 5th year of observance, and the NSSF encourages any business associated with the shooting sports to participate.
This promotional timeframe is set aside as "a fun and unique opportunity to grow your business and the shooting sports." NSSF is offering a limited supply of T-shirts and other giveaways to ranges, stores, academies, and other shooting-related businesses that sign up. Other resources associated with National Shooting Sports Month include guidance on promoting and hosting special events or offers that attract, retain, or otherwise encourage participation by lawful gun users in the shooting sports.
Suggested activities for family and customer appreciation themes include festivals centered around shooting sports including games and prizes, a "hot" summer night evening event to take advantage of cooler summer evenings, and events that offer food to attract participants.
If the event is done as a competition or other form of fundraiser, NSSF suggests military or first responder appreciation themes or events that both promote awareness of and financially benefit local shooting clubs or charities. Manufacturer/Product demos can be a sidelight or central theme as well offering the venue as well as producers a chance to try products hands-on.
While NSSF's materials around the month are heavily directed to engaging and educating new or potentially new gun owners, businesses can craft a celebration or series of observations that are tailored to their present or desired customer base.
A host of methods to get the message out and for running the event are offered on the NSSF website. In addition, NSSF has a social media handbook to support businesses in navigating the crossroads of company, event, and social media interactions.  Businesses can register on the website to enjoy free promotion of their National Shooting Sports Month activities via NSSF. There is no charge for signing on.