Cold Steel Introduces the New Recon 1 Tactical Folding Pocket Knife
Luke Cuenco 08.09.21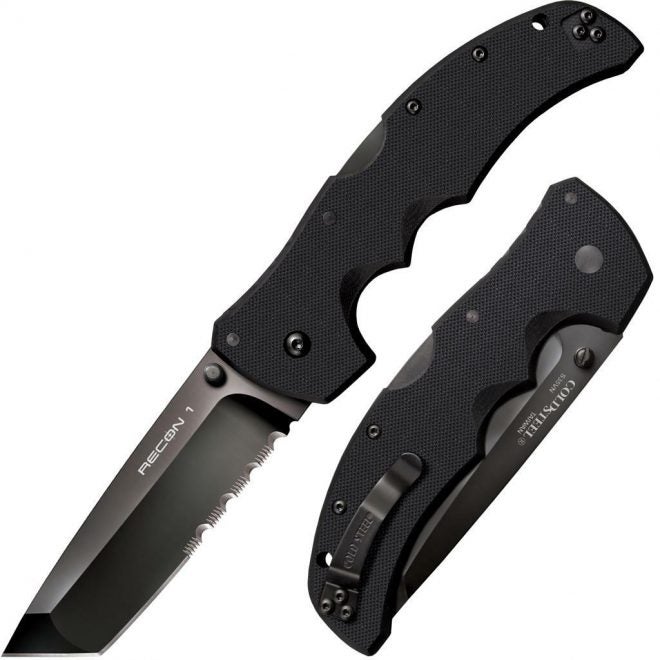 Cold Steel has just announced that they will be adding a new series of tactical folding pocket knives to their extensive lineup of EDC knives. The new Recon 1 Series of Tactical Folders from Cold Steel will feature 4 different blade types to choose from, all of which will be made from S35VN steel and come with a subdued black DLC coating for corrosion resistance.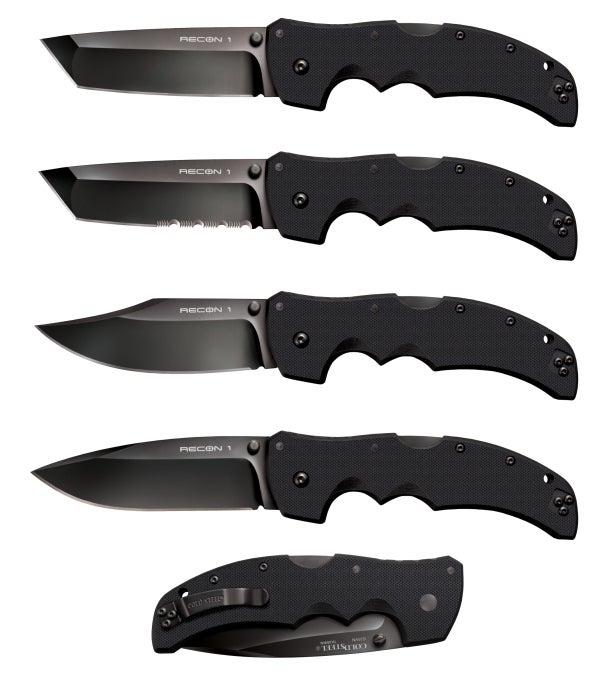 Cold Steel Introduces the New Recon 1 Tactical Folding Pocket Knife
The Recon 1 series will feature Cold Steel's reliable and trusted Tri-Ad locking system which will hold the blade firm during high-pressure cutting applications. Some additional features include an ambidextrous pocket and belt clip, a lanyard hole as well as blade-mounted thumb studs for assisting in one-handed operation. The Cold Steel Recon 1 has been built to meet the needs of first-responders and military personnel. The Recon 1 features both a partially serrated and unserrated tanto point blade, as well as a spear and clip point blade. As stated above each blade is made from American 35VN steel with a DLC for corrosion resistance.
Cold Steel Recon 1 Series Specifications

Weight: 5.2 oz.
Thick: 3.5mmBlade: 4 in.
Blade Profiles: clip, spear, tanto (plain and partial serration)
Handle Length: 5-3/8 in.
Handle Material: G-10
Steel: American S35VN w/DLC coating
Overall: 9-3/8 in.
Included: ambidextrous pocket/belt clip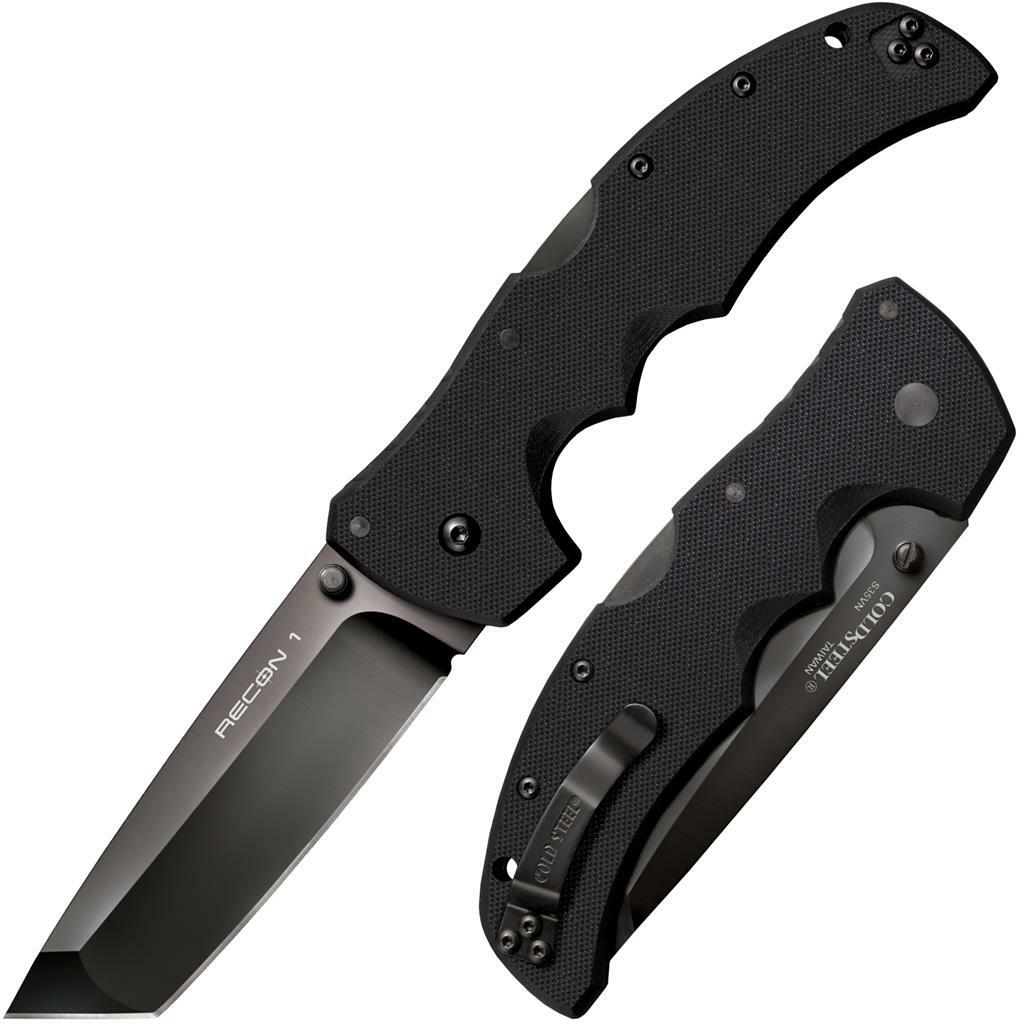 My experiences with DLC have shown that it holds up incredibly well across a broad spectrum of applications which include knives. Each Recon 1 Knive will feature a tough G-10 handle with deep finger grooving and a generous palm swell to help lock the blade into your hand and provide an optimal grip. The Recon 1 is available for $176.99 regardless of blade selection and is available now from the Cold Steel website. I believe this blade would make for a great hunting or fishing companion as well as an all-around EDC carry knife. The blade is just a bit too long for my personal tastes but I think that it could come in handy in a lot of different situations. What are your thoughts on this new EDC knife from Cold Steel?