AllOutdoor Review: Sitka Kelvin Aerolite Jacket in Optifade Open Country
Adam Scepaniak 08.13.21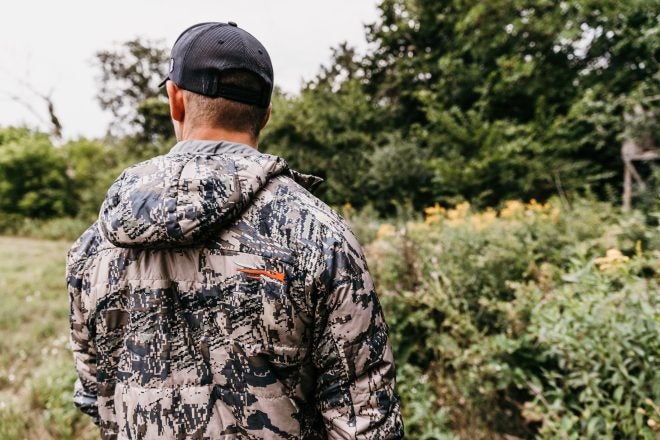 Amid a tumultuous last year consumed with innumerable unknowns, many men and women found themselves looking to the outdoors to reinvigorate old passions and find new ones. From hunting to camping to hiking, however you might explore and enjoy the outdoors, we are soon entering the most gorgeous time of the year to be outside with the turning of foliage colors from summer to fall. With that comes new offerings you might want to survey in regards to camouflage clothing – not only to keep warm – but to remain unseen (if that's your objective) as well. So, today we are going to look at the newly redesigned Sitka Gear Kelvin Aerolite Jacket in their Optifade Open Country camouflage. Let's dive in!
Sitka Gear Coverage on AllOutdoor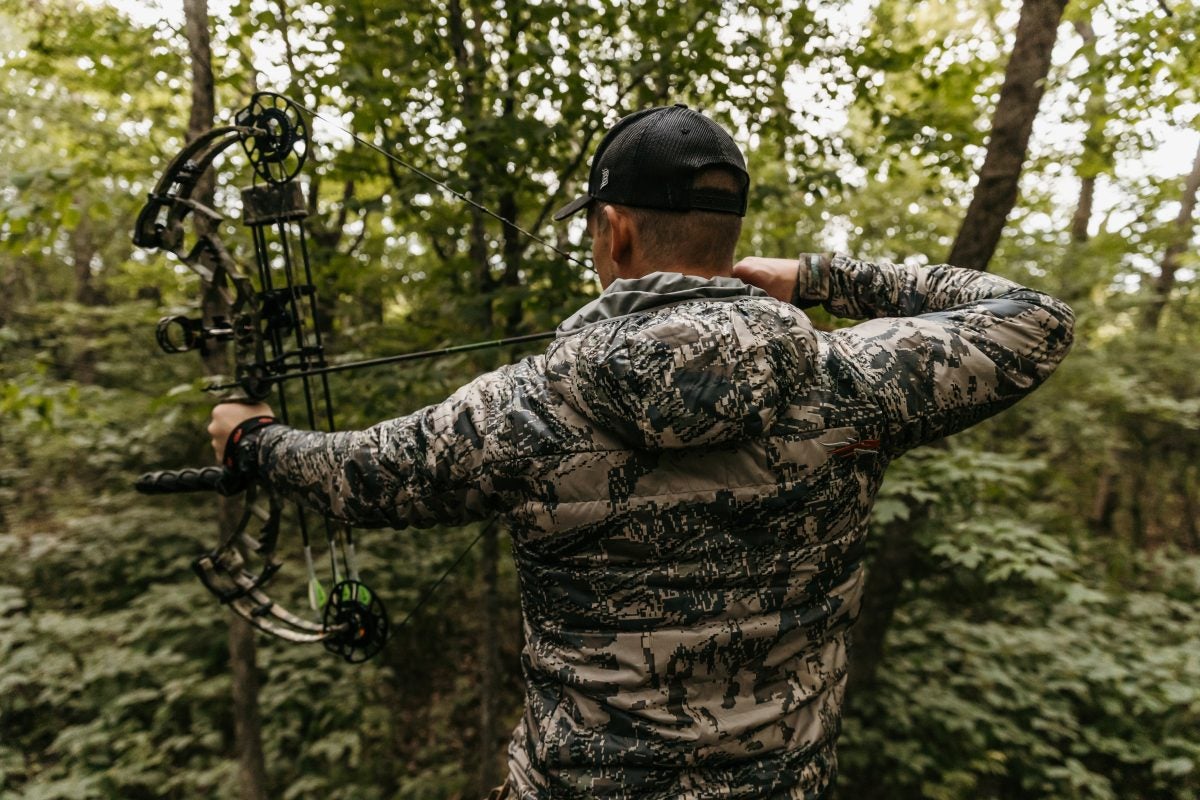 Specifications – Sitka Kelvin Aerolite Jacket in Optifade Open Country
Sitka Gear is known the world over for producing tremendously well-blended camouflage patterns for varying terrain as well as clothing that keeps you warm, dry, and cool. The last thing any hunter/huntress or outdoor enthusiast wants is to end their day early due to the elements breaking their spirit. So, in this review we are going to see how the Sitka Gear Kelvin Aerolite Jacket in Optifade Open Country camouflage fairs, and if it is something you may or may not want to put in your pack. All of the specifications for the Kelvin Aerolite Jacket can be read below as presented by Sitka Gear:
Weight: 16 oz.
Synthetic PrimaLoft® Gold Insulation with Cross Core™ technology replicates the warmth and compressibility of down, but with the benefit of warm-when-wet performance
Lightweight insulation (35% recycled) is infused with silica aerogel, a nearly weightless material that's composed of more than 95% air and acts as additional thermal insulation
20-denier polyester face with durable water repellent finish, 20-denier polyester backer
DWR finish resists precipitation and prevents face fabric from wetting out
Gusseted stretch cuffs allow for smooth, easy layering and unrestricted shooting
Fitted hood provides low-profile warmth and concealment; doesn't obstruct peripheral vision
Deep, zippered chest pocket safely stores your valuables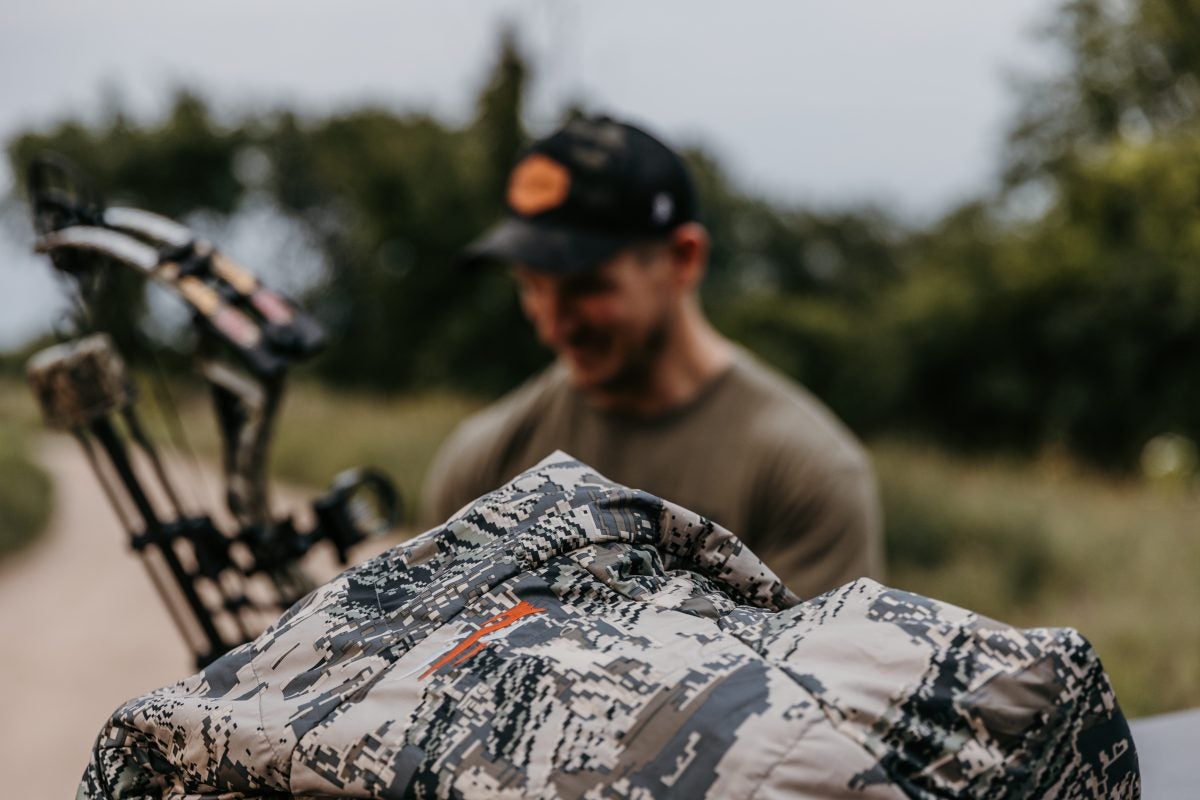 The Sitka Gear Kelvin Aerolite Jacket retails for $299 and comes in 5 different color options: Optifade Subalpine, Sitka Black, Optifade Open Country, Coyote, and Deep Water. You also have your choice of 4 different sizes as well in Medium, Large, X-Large, and XX-Large. Some additional thoughts are shared below in a Press Release statement directly from Sitka Gear.
"In a sea of outdoor specialization, having versatile gear as well is a strength. This lightweight, compressible jacket maximizes warmth while minimizing bulk. Use it for everything from backcountry hunts and off-season scouting trips to everyday life; it slips comfortably under a shell whenever you need an extra shot of warmth. Synthetic PrimaLoft® Gold Insulation with Cross Core™ technology replicates the aesthetics and performance of down insulation, but with warm-when-wet performance."
Field Use – Sitka Kelvin Aerolite Jacket in Optifade Open Country
Getting out in the field and testing products like the Kelvin Aerolite Jacket is the best part of seeing gear for the first time. You get to definitively see if something is worth its salt. One of the first things I noticed about the Kelvin Aerolite Jacket is how genuinely light it is. Sitka lists the jacket as weighing 16 oz. – 1 full lb. – but I am honestly hard-pressed to even believe that because it feels significantly lighter. If you are in need of an early fall jacket that can be worn around dusk/dawn, and then easily be compactly compressed into your pack during the day, this is it.
Another attribute hunters will appreciate are the pockets (who doesn't love pockets, right?). Chiefly, the one over the left breast side of the jacket. It is moderate in size with an easy to deploy zipper that is perfect for your hunting license, wallet, matches, compass, or even fruit snacks. I have been on countless hunts and once they end in success, I am at a complete loss where my license is to appropriately and legally tag my harvested game. So, to so simply and easily keep your license and/or wallet close-at-hand is invaluable.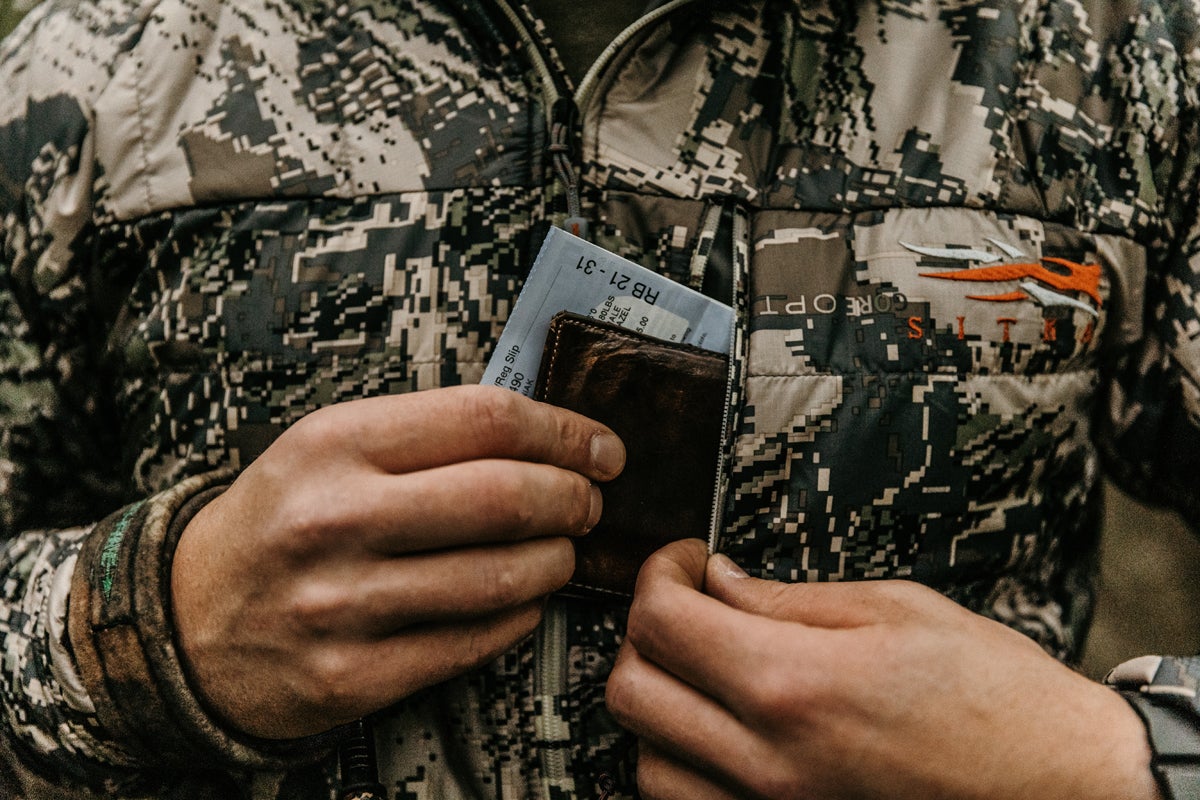 The next component of the jacket I had come to appreciate was the gusseted stretch cuffs. There is never a day I go out in the field without a watch so I always knowing whether I am hunting within legal shooting hours. To simply leave my watch on and stretch the gusseted cuffs over my wrist – no need to remove my watch to put the jacket on – I adored. When you are dressing and getting ready (often in the dark) before a hunt, it is nice to remove a step out of that process to make things more simple. For me, I can have my archery release on one wrist and watch on the other and simply throw my jacket on and get going. No need to muddy up the process of heading out to my treestand.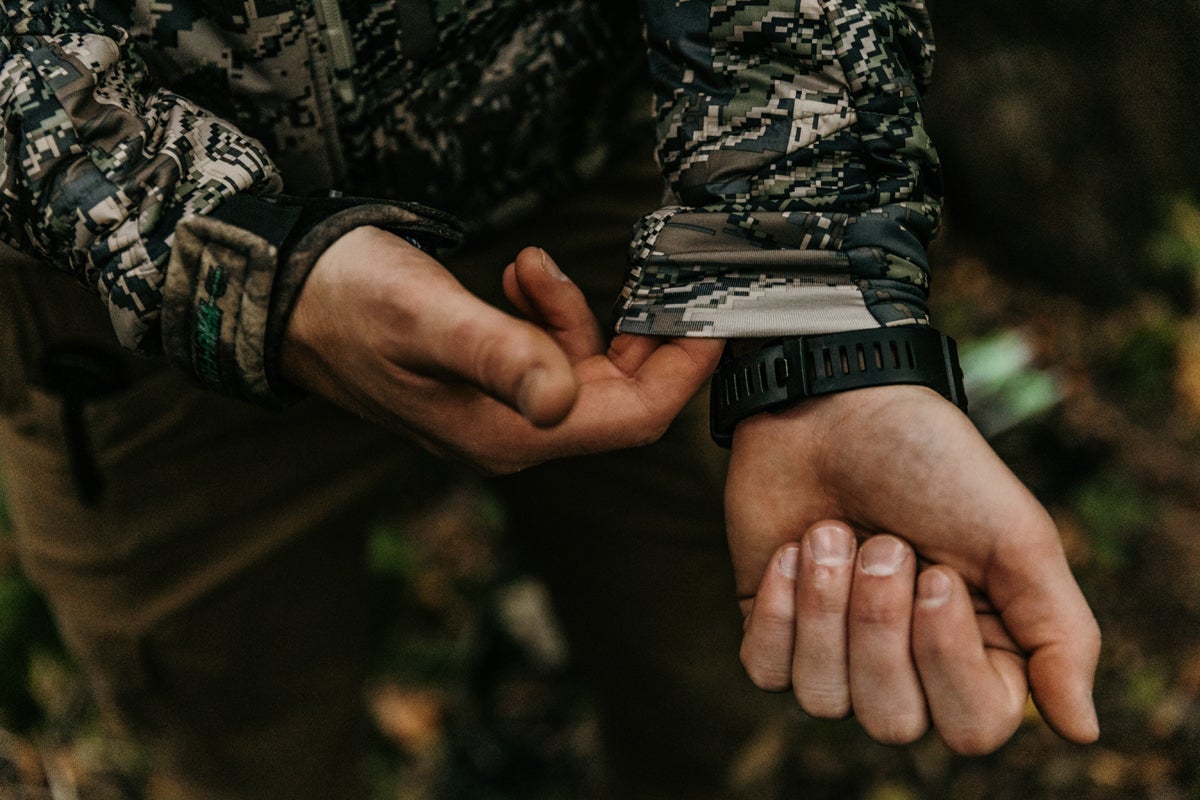 The next characteristic about the garment worth noting would be the hood. It is a tight yet neatly added hood to the jacket that fits conformingly around your head. Not so conforming that it is constricting, but it will keep out wind, rain, and mosquitos if that is a concern of yours. Also, the fitted hood does not obstruct your peripheral vision so you can still survey and see your surrounding area.
Finally, let's talk about the camouflage of the Kelvin Aerolite Jacket. It is up to the end user's preference as to whether they choose a specific camo pattern or solid color, or not, but the Optifade Open Country camouflage we tested blended into a multitude of different backgrounds. From cornfields to field edges and even being inside lush, temperate forests in Minnesota, the Sitka Gear Kelvin Aerolite Jacket in Optifade Open Country camouflage disappeared into the surrounding cover as one could only hope.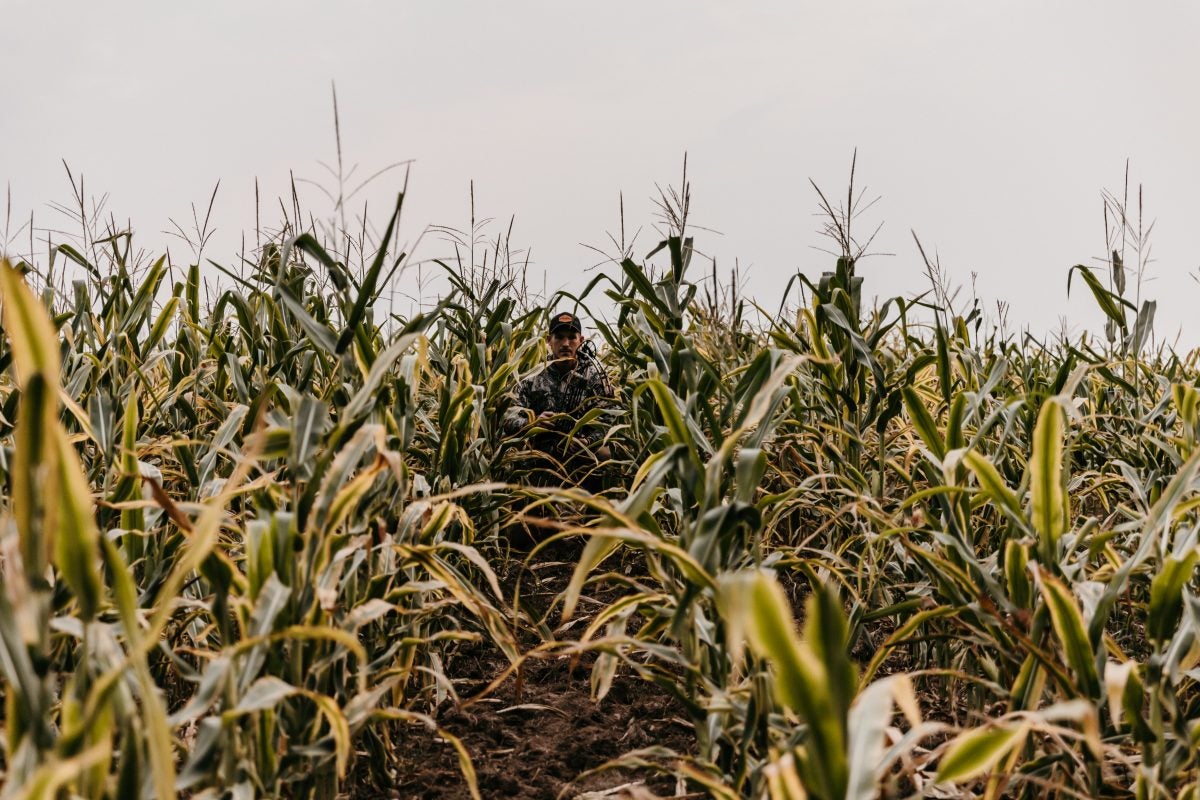 Final Thoughts – Sitka Kelvin Aerolite Jacket in Optifade Open Country
After about a month of use with the Kelvin Aerolite Jacket in Optifade Open Country camouflage – before all of the hunting seasons kick off this fall – I have gained a solid grasp as to what this jacket is and what it is not. From top to bottom, like nearly all Sitka products, it is methodically designed and laid out. The material is light, quiet, and will not collect burrs, stickers, thorns, and other unwanted brush when navigating through the woods. Based on the material and thickness of this jacket, it would be best suited for use in whether from 40 – 70 degrees which is what fall can be unpredictably like. Often cold mornings with warmer afternoons, and this jacket can be easily tucked away without burdening your hunting pack with lots of additional weight.
The camo patterns Sitka offers blend well into all kinds of environments, and the jacket is authentically comfortable. The only negative I could possibly state about the jacket is that it has a slightly higher price-point of $299, but quality comes at a price. More importantly, I believe the asking price is appropriate for what Sitka brings to the table.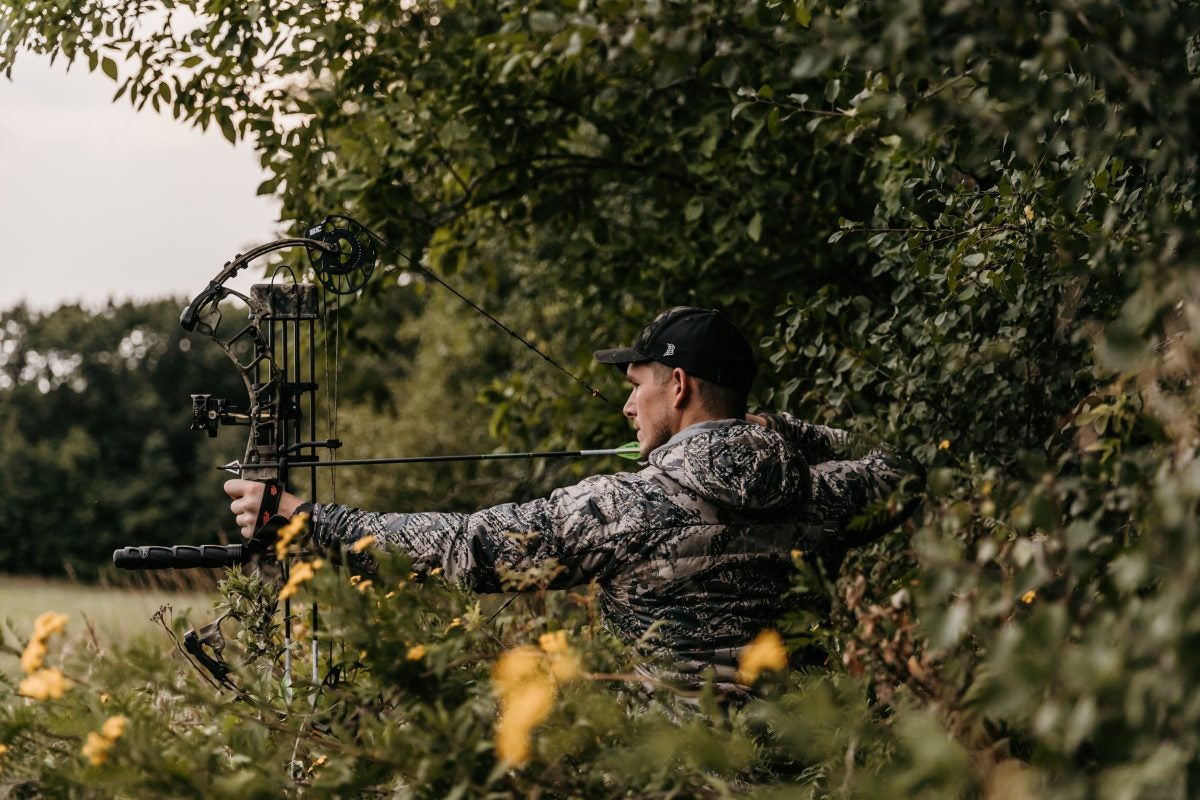 In closing, I want to say thank you to Sitka Gear for allowing AllOutdoor and myself the opportunity to try out their Kelvin Aerolite Jacket in Optifade Open Country camouflage. That is greatly appreciated. Also, we would like to know what all of you guys and gals think? Do you believe that the Sitka Gear Kelvin Aerolite Jacket in Optifade Open Country camouflage is something worth spending your money on? As always, let us know all of your thoughts in the Comments below! We always appreciate your feedback.
---
Video and Photography
All of the quality photography for this review was completed by the accomplished and wonderful Savannah Pierson of Savvy Photage while the video work was achieved by the versatile and gifted Jens Kallgren of High Shine Media. They are both pinnacles of knowledge and expertise in their field, and their assistance in reviewing the Sitka Gear Kelvin Aerolite Jacket in Optifade Open Country camouflage is greatly appreciated.