Introducing the MIK-03 Medium Infantry Knife from Halfbreed Blades
Luke Cuenco 08.24.21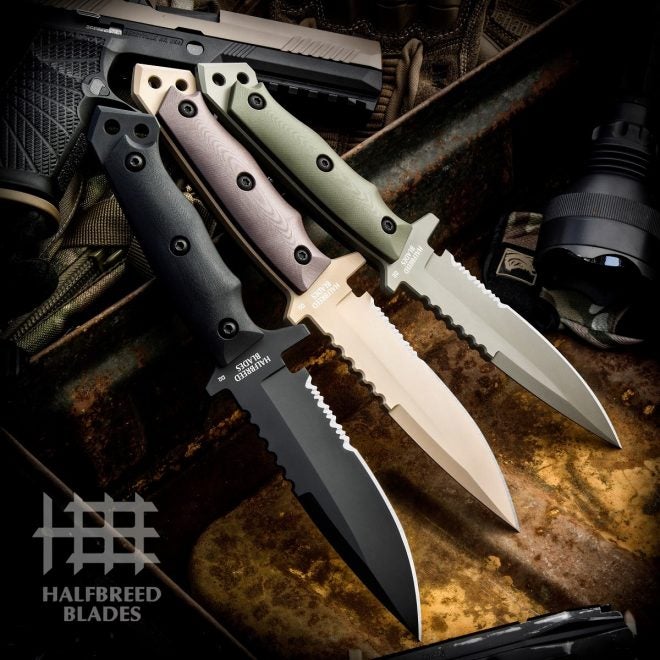 The infantry knife is a universal piece of hardware across the world. Used by G.I.s for everything from up and close combat to popping open a field ration or maybe even being used as a field-expedient eating utensil, the knife is a core piece of gear for every soldier and outdoorsman. Halfbreed Blades have just introduced their new full-tang drop-point bladed MIK-03 Medium Infantry Knife. The knife is billed as a "multi-role" blade being capable of the companies standard of rescue and survival but features a lot of influence from those who have been within the "battlespace" making it a combat-capable knife.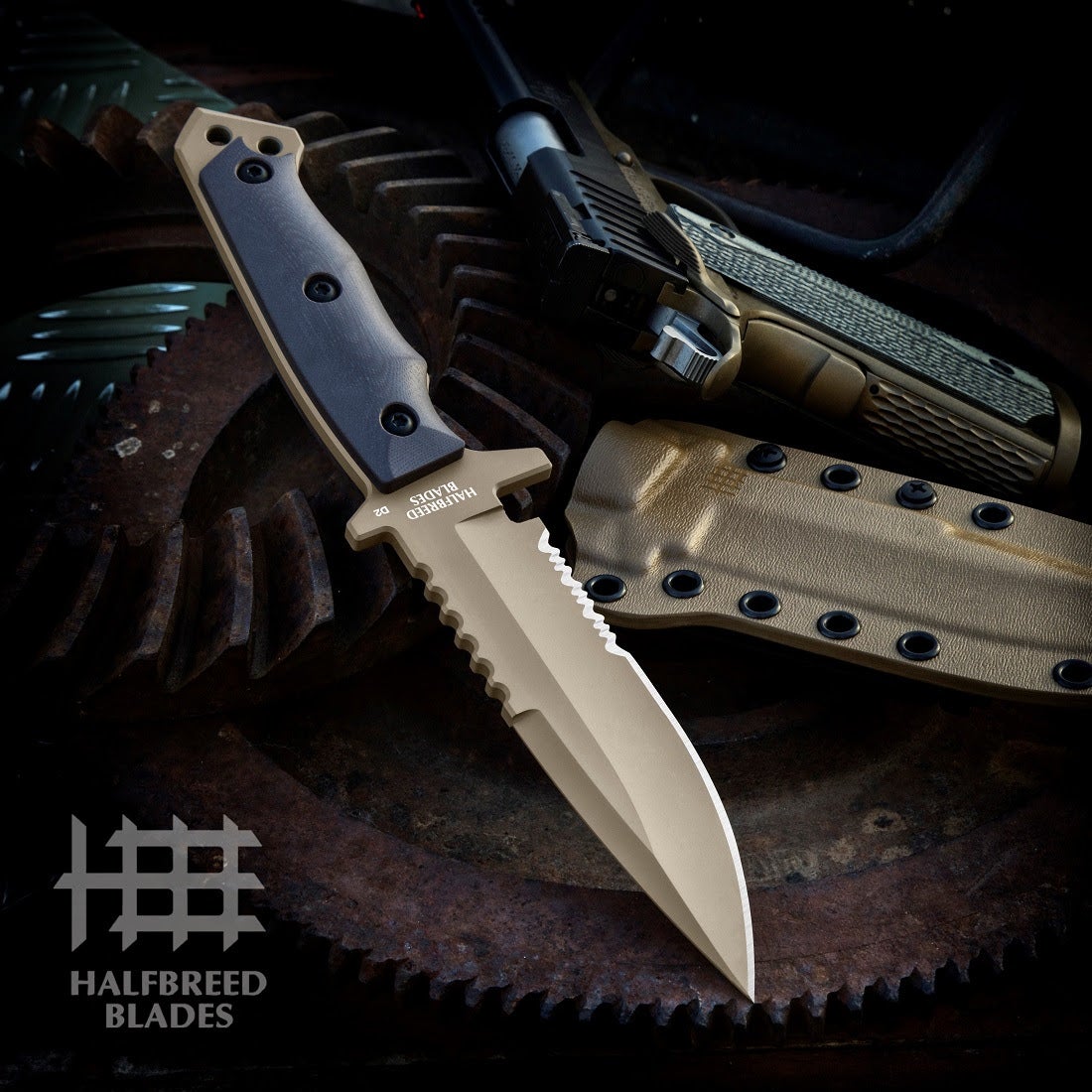 Introducing the MIK-03 Medium Infantry Knife from Halfbreed Blades
The MIK-03 Medium Infantry Knife includes a set of US-made G10 handle scales with an ergonomic design and is secured by steel Torx hardware. The handguard also features extra-large handguard aids to optimize control and prevent injury while using the knife. The blade terminates with a crusher pommel that is optimally designed for breaking glass or hammering objects and also features lanyard holes. The MIK-03 Medium Infantry knife is available now direct from Halfbreed Blades at a price of $295.00 AUD (about $210.00 USD). Halfbreed Blades also has several US-based dealers that you can contact to order the MIK-03.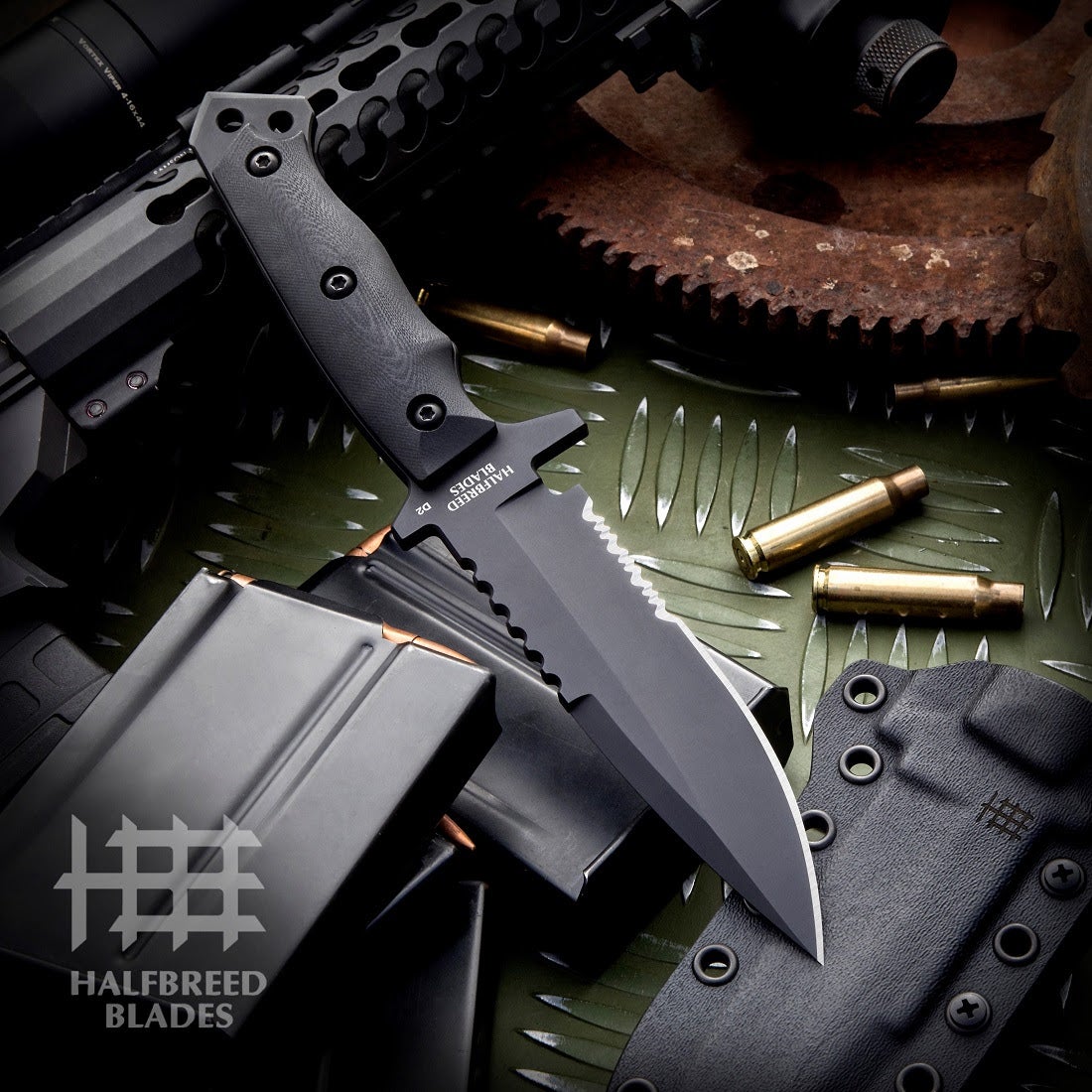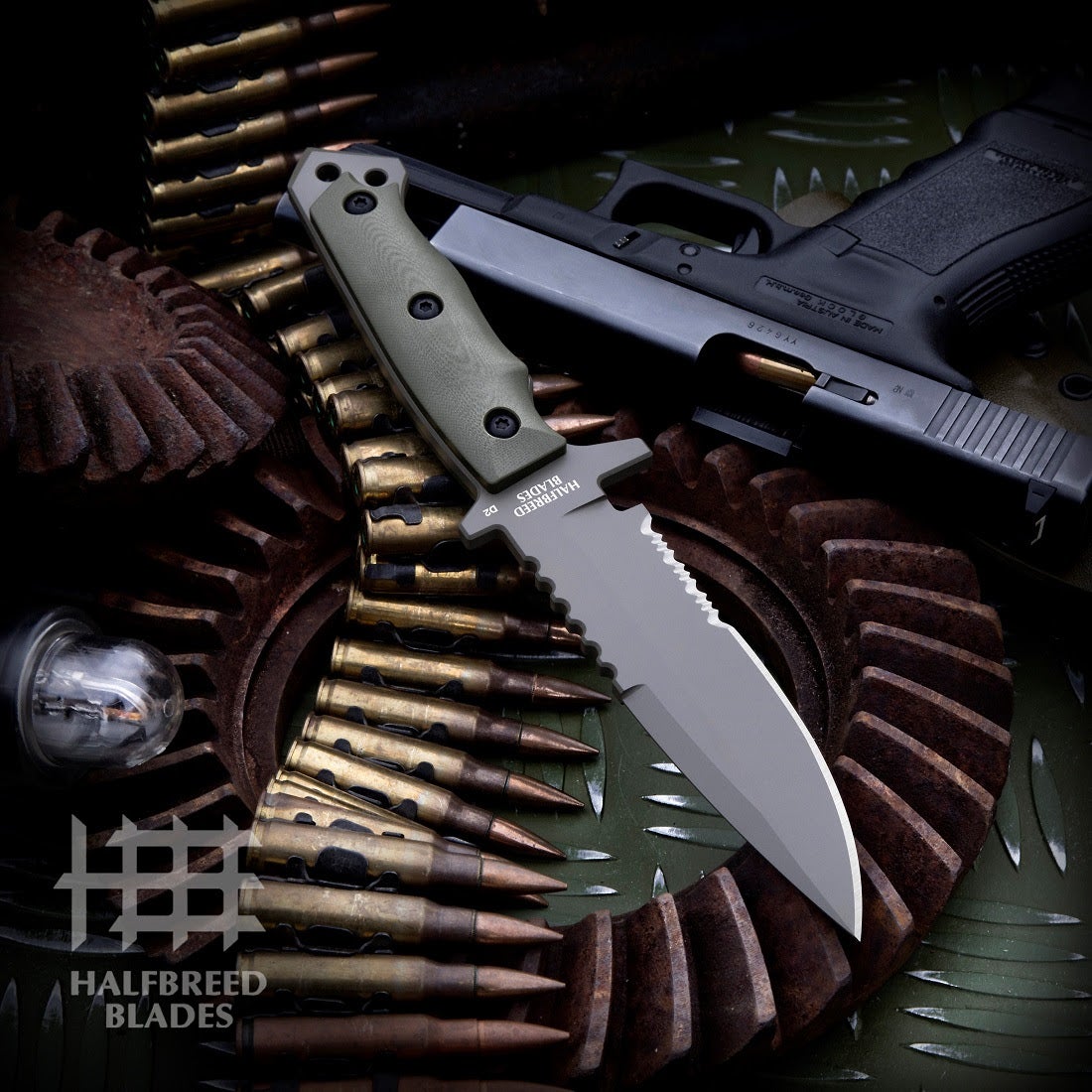 The new blade will feature a one-piece full tang design made from 6.5mm Bohler K110 (D2) tool steel. The steel choice makes it both durable and easy to maintain a sharpened edge. The entire blade except for the leading edge will be covered in a hard-wearing, low friction Teflon coating to mitigate glare and protect against corrosion. The knife will be made available in either OD Green, Tan, or Black Teflon coating and will come with a matching belt sheath which also features eyelet holes for alternative attachment methods.
I think this new blade would make for a great camping or hunting knife. It obviously has its roots and inspiration in the military world so it would be a great knife to run along with your plate carrier/LBV gear but as it is listed on their website as being a multi-role blade I think this one can be used for just about anything you can think of without much issue.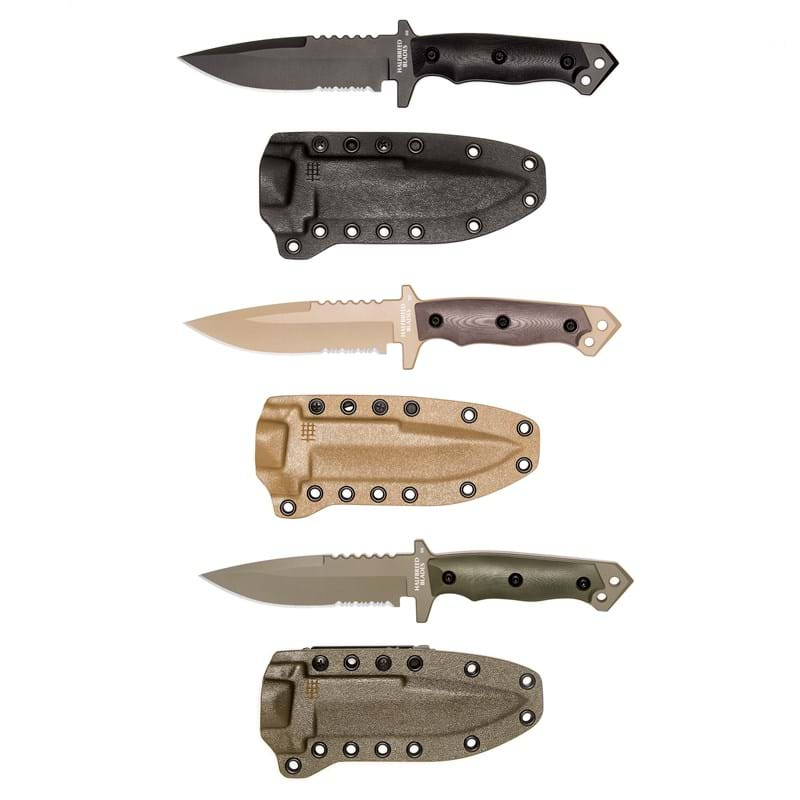 Specifications
Description: Medium Infantry Knife
Action: Fixed Blade
Blade Steel: K110 D2 (59-60 HRC)
Blade Edge: Polished Partially Serrated
Blade Finish: Teflon Coated
Blade Style: Drop Point
Blade Length: 5.31″ (135mm)
Blade Thickness: 0.25″ (6.5mm)
Handle Material: G10
Handle Thickness: 0.98″ (25mm)
Overall Length: 10.43″ (265mm)
Sheath Type: Molded Kydex
Sheath Weight: 4.40oz. (125g)
Knife Weight: 11.18oz. (317g)
Overall Weight: 15.58oz. (442g)
Mounting: Belt