The Path Less Traveled #024: Come September…
Andrew D 09.06.21

Come September, orange vests come out.
Come September, tents and bikes are no longer welcome here.
Come September, I say farewell to my favorite lands 'til after Ressurection Sunday.
---
Welcome to our recurring series of "The Path Less Traveled." We want to take you along for our exploits in the wilderness while hiking, camping, exploring, and general adventuring in this series. This will include our small daily victories, foibles, tips, tricks, and reviews of gear we authentically appreciate and frequently utilize. While a well-worn trail can often be the pathway to a leisurely day, the paths less traveled can often spur on some of the greatest memories, misadventures, and fun we could imagine. Join us in the Comments as we share our travels, and hopefully, we can all come together for a greater appreciation of the outdoors.
---
Wildlife Management Areas
West Virginia's total land area is somewhere around 15.5 million acres. Of that, 343,677 acres are Wildlife Management Area (WMA). My favorite areas to hike, camp and mountain bike are in Wildlife Management Areas due to the moderately desolate feeling of them from April to September. Nearly 2.5% of the state is open to the public, but in many instances… these areas are not visited during their "off-season." Those in the know take advantage of these lands.
At my local Stonecoal Lake Wildlife Management Area, there's a dozen or more unmaintained trails.
Picture this, the state comes in and mows fields once or twice a year. Department of Natural Resources do this to observe, maintain and plant wildlife plots for deer and other critters.
This keeps brush and forest from creeping further in, but also allows hiking and biking on terrain that could only be described as fire-roads through farm land. There are many trails in my area that pop and scoot through these broad areas… But think of it like byways splitting off and through an interstate system rather than just riding pristine land.
There are a few areas within ten miles of my house that I've spent more time in the woods there than I have my home some weeks. One spot, I've even developed a pretty fancy camp site with a sit-down toilet, stone fire pit and manicured ground. Cannot tell you how many or where my cap sites are, but I'd love to share photos one of these days…
I love Hunting Season
West Virginia Hunting Season officially starts September 11, 2021 for squirrel.
Archery for boar begins September 24, 2021, black bear and deer the day after.
Deer hunting with firearms is crazy in my area. November 22 to December, you'll see vehicles pulled over on the highway with someone up the hillside, hunting on public land.
Other small game seasons range from October to the end of February 2021.
Not being a WV native, it was learned behavior for mountain bikers to stay clear of Wildlife Management Areas during hunting season as Deer Fever or Buck Fever is a real phenomenon.
See the following news stories:
7-year-old boy recovering after being shot in hunting accident in West Virginia
Mayor-elect injured in WV hunting accident
2 West Virginia hunters killed in first days of deer season
WV isn't the only state experiencing Deer Fever:
Michigan hunters thought they shot deer, squirrels — they hit other hunters
Now, I really do love hunting season. I love adding venison to my chili, and I've nabbed two of those feathery, beady-eyed motherf**kers for Easter since living in WV.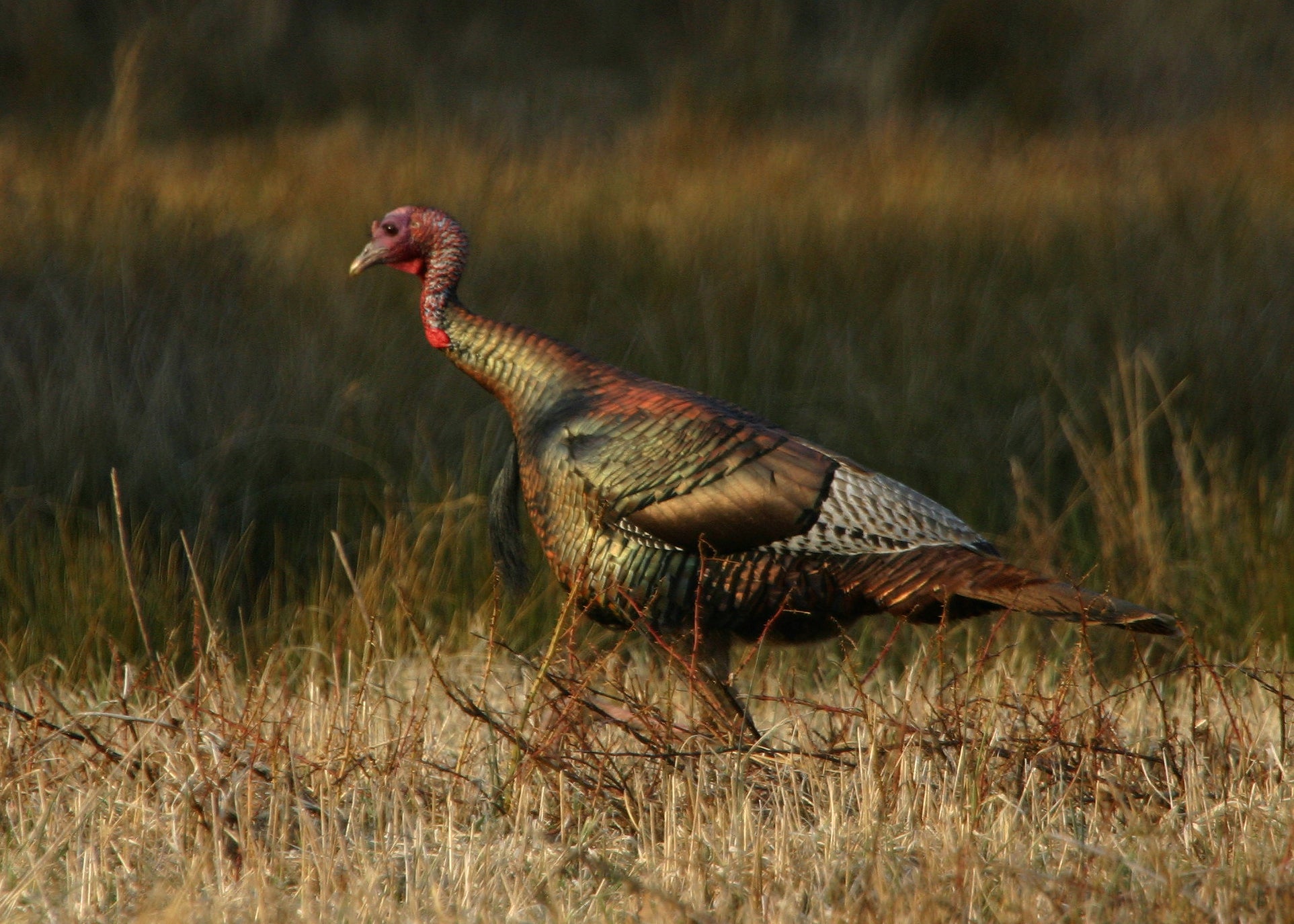 Now just because you enjoy something doesn't mean you can't love other things more, right? Just because I enjoy swimming doesn't mean I fly the Michael Phelps flag 24/7/365. The same with hunting versus other outdoor activities.
Pretty sure you're not allowed to write for All Outdoor unless you've killed and eaten at least one animal or fish. *Citation Needed*
Cycling and Backpacking are my #1 and 2 outdoor activities and that'll likely never change; hence a bit of sadness comes my way once September begins.
What to do?
Once hunting season arrives, I typically stay away from land where hunting occurs. Dedicated biking / hiking / camping locations exist and once the weather cools down, there are fewer people out on the trails. The typical places such as state and national parks are fun to hit up from September to snowfall.
I was once asked: "BuT AnDrew, wHy doN't You JUst WeAr OrAnGe aNd RiDE oR hIKe ArOUnD?" This was actually something my local cycling club did during university, although most of us were still technically teenagers. Now that my prefrontal cortex is a bit more developed, I'd say the risk-reward ratio is not worth the chance.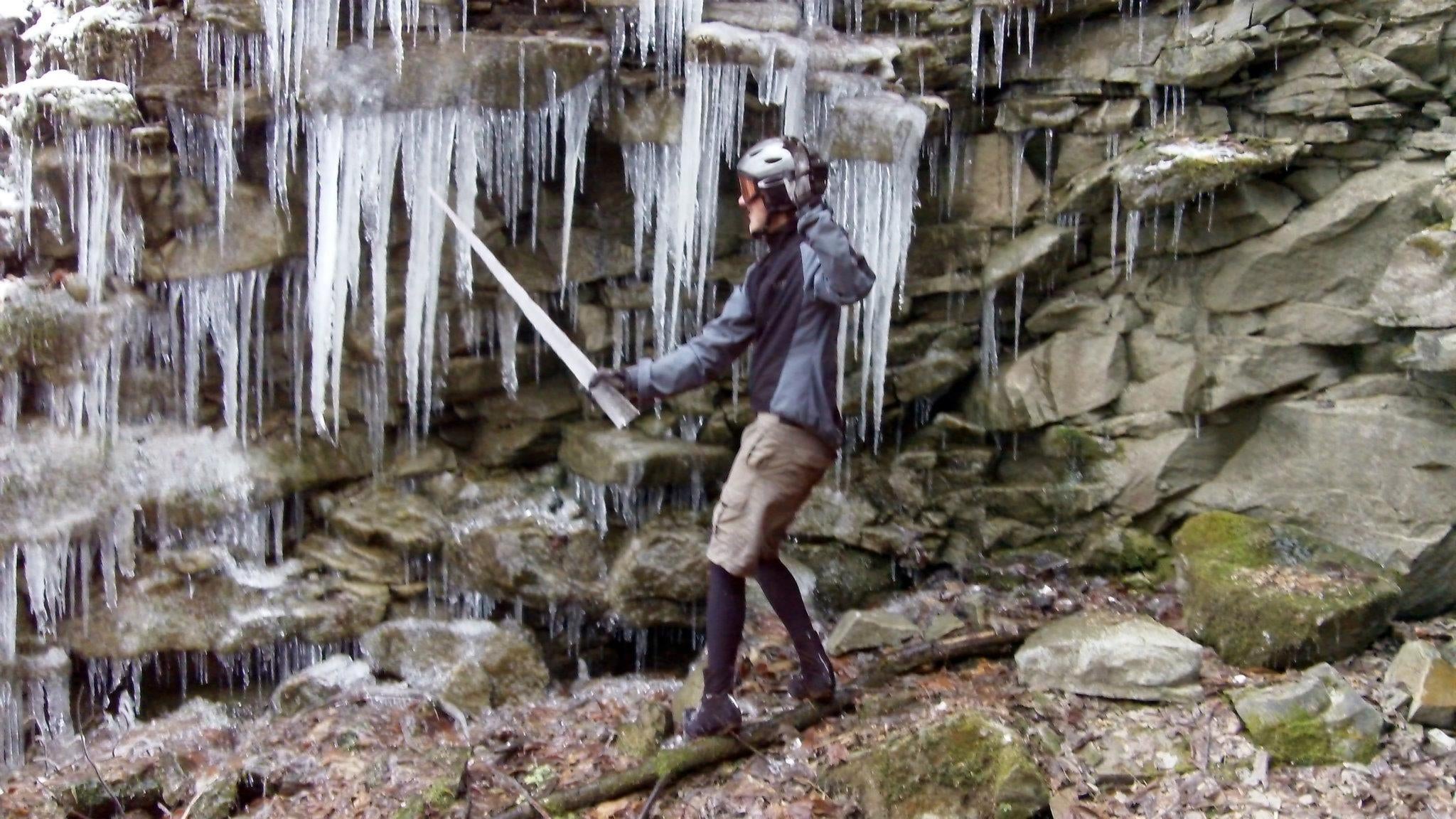 Hitting the gym is a necessary evil. If there're two feet of snow on the ground, you're not going to see me attempt to hike in snow shoes. I've tried it, didn't enjoy it.
Getting base cardio and keeping miles on your legs is vital to ensuring that activities don't suck when Spring thaws out.
For those who hit the gym when things get cold, I'd love to see what your opinions are for activities and duration.
Feel free to leave a comment below!    (obligatory)  https://www.youtube.com/watch?v=NU9JoFKlaZ0