Swarovski Optik Introduces the CL Curio 7×21 Binoculars
Luke Cuenco 09.06.21

If your goal is to get a better look at nature then one of the biggest names in the optics industry has dropped a new pair of binoculars for you to try out. The Swarovski Optic CL Curio 7×21 Binoculars have arrived and featured a futuristic and sleek design and legendary Swarovski glass to get you the best view of your targets. The new Binoculars also feature a compact design that is also extremely lightweight making them perfect to take along with you on any adventure or outdoor activity.
Swarovski Optik Introduces the CL Curio 7×21 Binoculars
CL Curio 7×21 Specifications

Magnification: 7x
Effective Objective Lens Diameter: 21mm
Exist Pupl Diameter: 3mm
Exit Pupil Distance 16mm
Field of View at 1,000 yards: 405 ft
Field of View: 7.7­ degrees
­­­Light Transmission: 90%
Length: 3.6-inches
Width: 3.7-inches
Height: 1.7-inches
Weight: 8.9 oz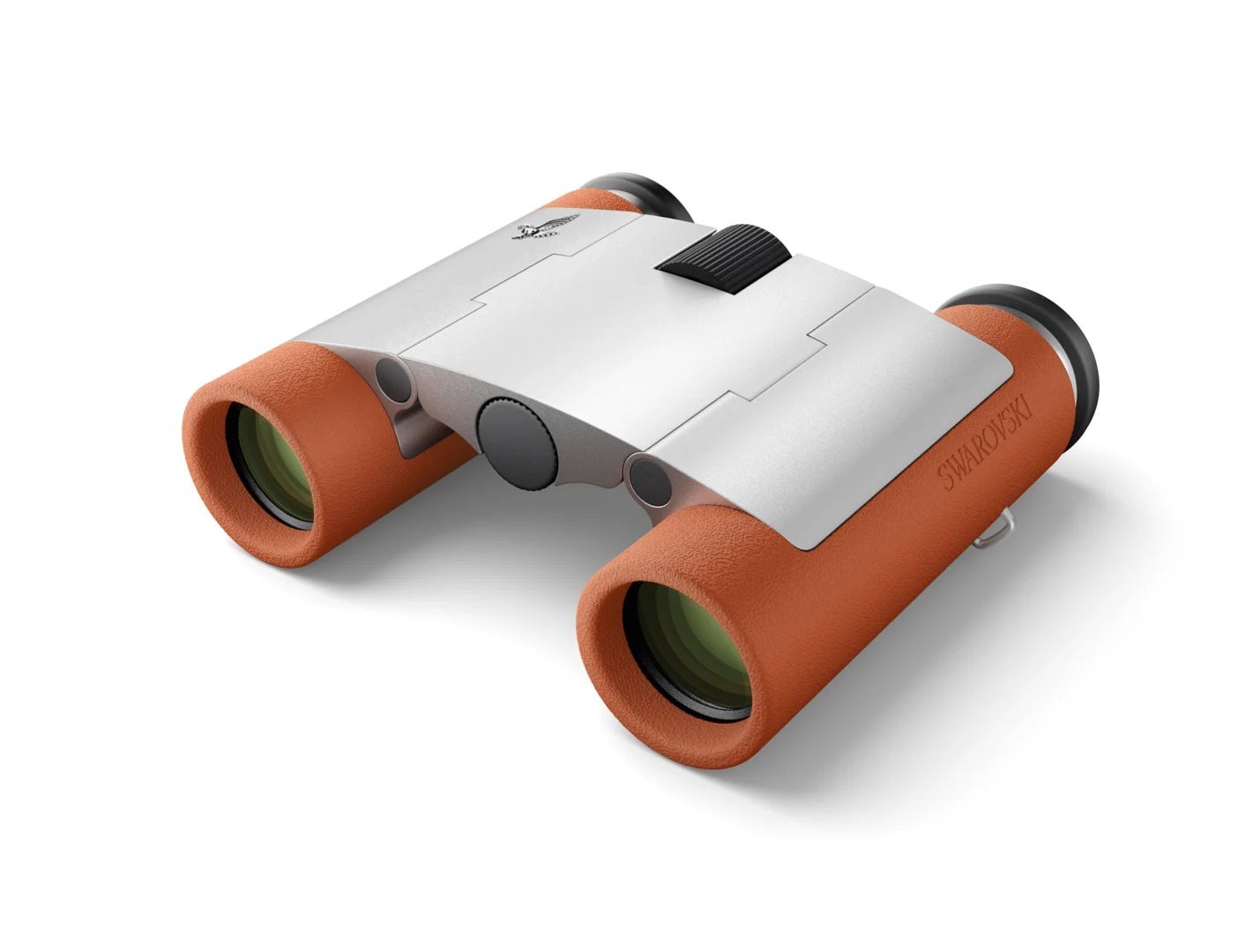 The CL Curio binoculars are not only small and compact, but are extremely aesthetically pleasing. From the dimensions alone you can tell that the main focus with the CL Curio line is its portability. The new CL Curio binoculars are part of a new marketing campaign put on by Swarovski named "Expect the Unexpected." Working with industrial designer Marc Newson, the CL Curio combines the great glass quality that you've come to expect from all Swarovski Optics and pairs it with what Swarovski calls "extraordinary design prowess." In Newson's own words:
"There is an incredibly romantic aspect to this project because binoculars are timeless objects, and their function is akin to magic: they allow you to see things usually invisible to the naked eye. There are a few remaining objects of this kind that still exist – a truly analogue device. Unlike many digital things, they are completely future proof."
The CL Curio will come in two different color variations along with its own carrying case. The black CL Curio model features an all-blacked-out design which includes the bridge and binocular tubes while the Burnt Orange model will feature a silver bridge to highlight the companies focus on enhancing the aesthetics of this particular feature. Both models will retail for $932 and are available with free shipping from Swarovski.