Bring the Fury: The NEW CenterPoint Wrath 430 Crossbow
Nicolas Lenze 09.07.21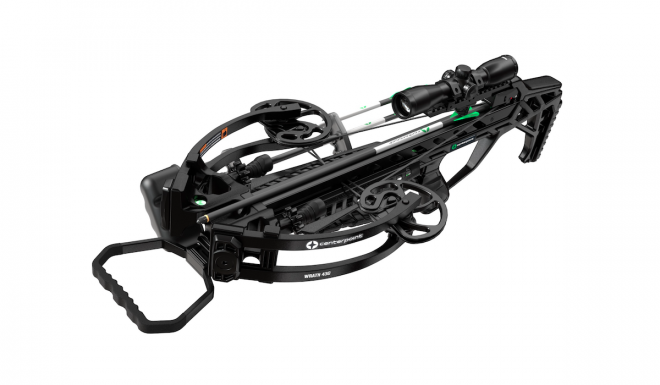 Bowhunting is as popular, if not more popular, than it's ever been. Just like hunting with firearms, there are quite a few options when you hunt with a bow. One that has been used extensively is the crossbow. Forcing hunters to get closer, crossbows (in the opinion of this writer) are for those with practice and discipline. CenterPoint – which produces crossbows, recurves, and youth bows – has introduced a brand new option. New from CenterPoint, feast your eyes on the Wrath 430 Crossbow.

Designed for close-quarters hunting and ultimate stealth, the Wrath 430 aggressively amps up the speed, power, and accuracy all within the smallest crossbow CenterPoint makes. Whether you've taken up a sniper position in a tree saddle or are shifting on the fly to outfox a change in wind direction, this bullpup-style bow tightens your profile and keeps you nimble.
The NEW CenterPoint Wrath 430 Crossbow
Using a bullpup design, the CenterPoint Wrath 430 Crossbow launches its projectile at 430 feet-per-second. Coming in at a slim nine inches (cocked) and with an overall length of under 29 inches, the Wrath is compact and ready for long treks. The Wrath comes with a 4x32mm illuminated scope for precision shooting, even in bright daylight conditions. The attached quiver is removable. Also included are three 20" 400-grain carbon arrows with field points. On the underside is an adjustable skeletonized foregrip, enhancing comfort while adding minimal weight.
SPECS
Length: 28.26″
Width (cocked): 9.00″
Width (uncocked): 13.00″
String length: 33.78″
Weight: 8.3 lbs
Draw weight: 200 lbs
MSRP: $649.99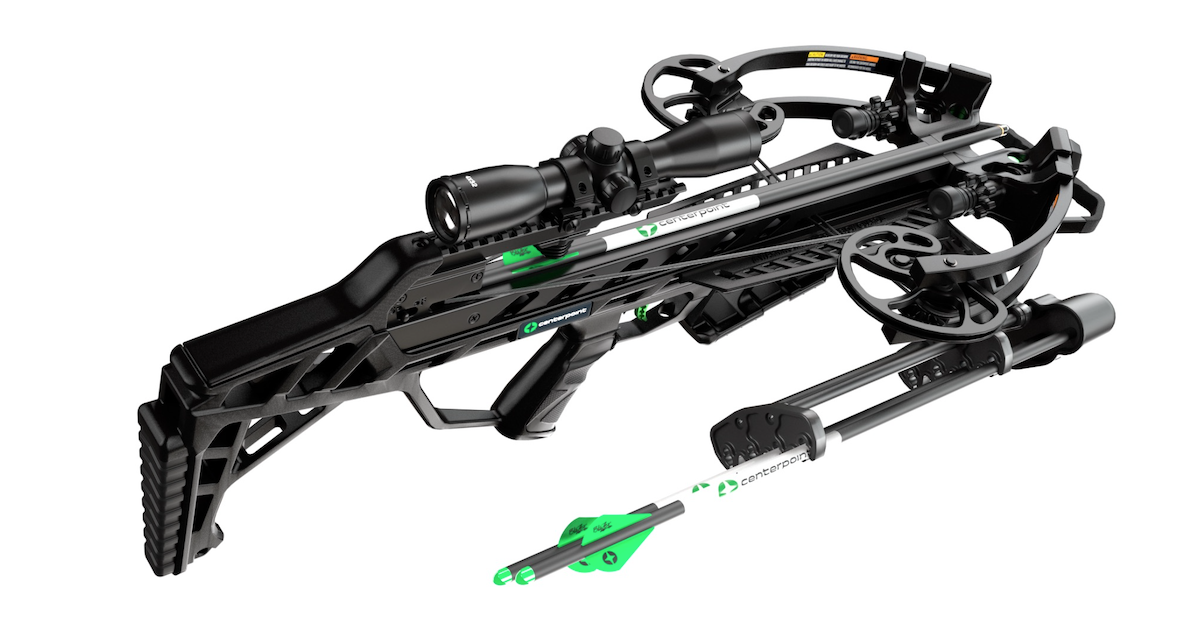 If the CenterPoint Wrath 430 looks like the right crossbow for your next hunt, take a trip to the CenterPoint website. If you want to be privy to new products and information, follow them on their social media pages. You can find CenterPoint on Facebook, Instagram, and YouTube. Remember to practice with whatever platform you use, and good luck on your hunt!