The XANR100 Night Vision Rangefinder from X-Vision Optics
Luke Cuenco 09.10.21

The XANR100 is an inexpensive IR Night Vision capable device that also acts as a 6X magnifier as well as a laser rangefinder in both daytime and nighttime conditions. X-Vision Optics has recently been building up its portfolio of Night Vision capable devices as well as hunting and sporting optics and the XANR100 is one of their latest offerings to the hunting community. This night vision device is billed as an affordable, capable and handy device that is suitable for a wide variety of outdoor activities but has its specialty in hunting for those that live in the dense woods of the Midwest.
The XANR100 Night Vision Rangefinder from X-Vision Optics
The XANR100 makes use of 6 AA batteries that give the unit 9-hours of daytime battery life or 4-hours of Nighttime battery life for its onboard sensors as well as its 1.5-inch display. The Rangefinder can be used to spot targets with either its 3X or 6X magnification levels and can even switch between yards and meters depending on what measurements you're accustomed to.
The 1/2-pound rangefinder combines three different technologies including 6X digital zoom, IR Night Vision, and Laser Rangefinding all into one package. According to X-Vision, the XANR100 can see as far as 150-yards in total darkness and up to 400 yards during the day and can range targets up to 200 yards away. The XANR100 also features an automatic slope angle auto adjustment with up to 80-degrees up and down in adjustment which is essential for making those critical uphill or downhill shots (especially with bows).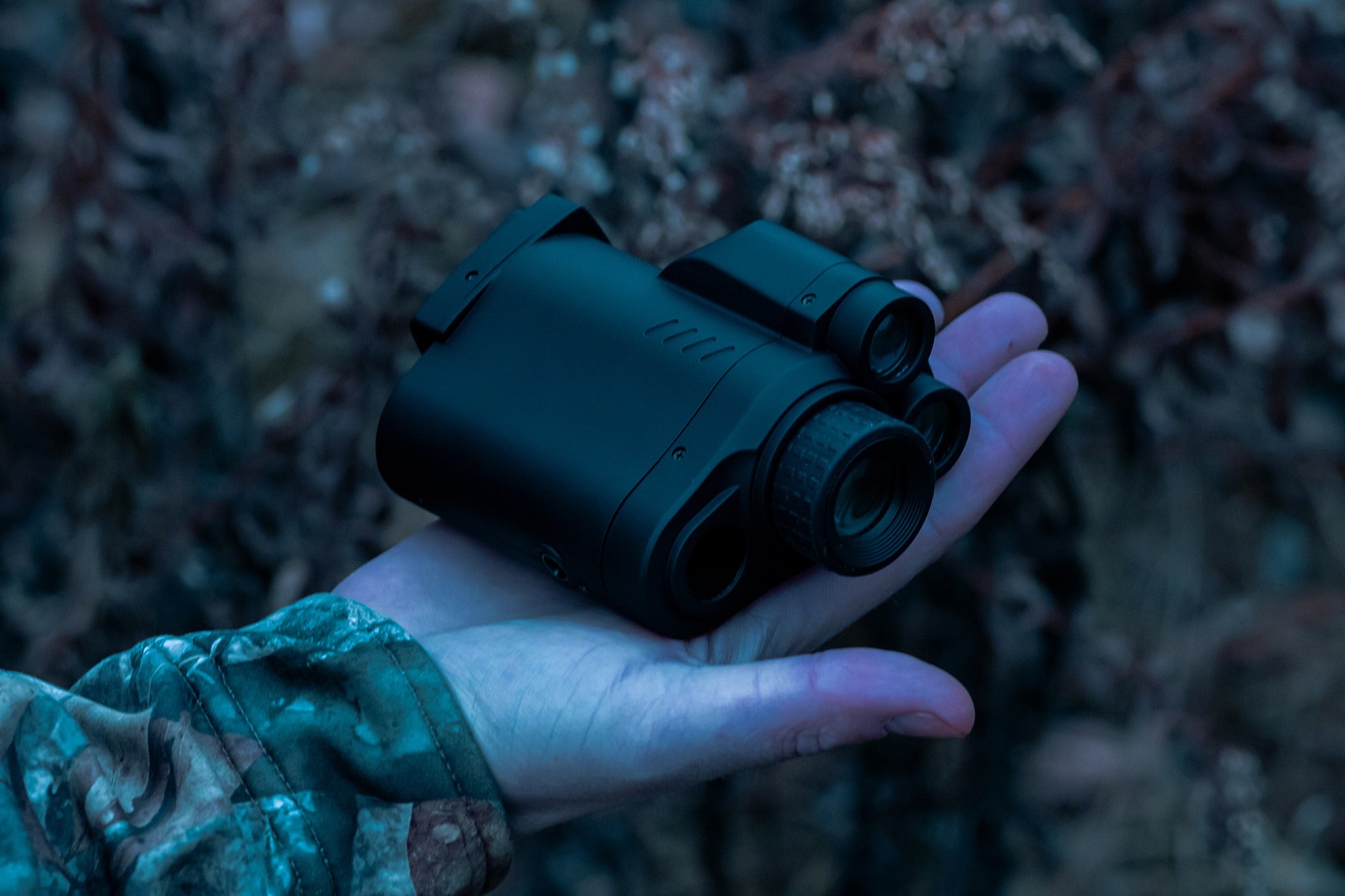 The XANR100 can switch automatically between day vision and nighttime vision and this makes it very similar but more technologically advanced than its little cousin the X-Vision XANB60 Digital Night Vision Monocular.
The Rangefinder operates with IR Thermal Nightvision rather than true night vision that uses intensifier tubes. While this is a cut back in night vision performance, the device still provides adequate ranging, magnification, and identification for pest targets like coyotes and groundhogs while still being affordable for the everyman.  The XANR100 is available now and is sold for $339.99.