AllOutdoor Review: Athlon Optics Talos BTR 1-4x24mm LPVO
Nicolas Lenze 09.23.21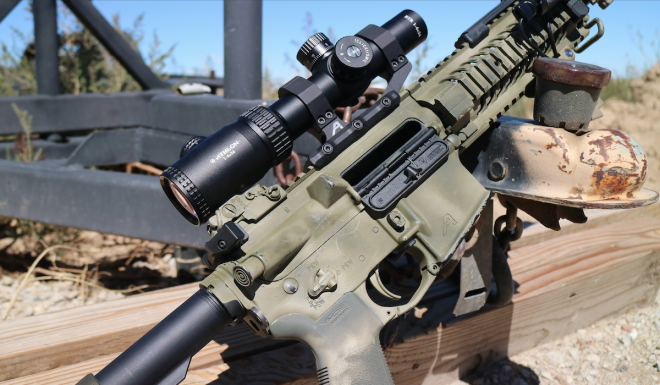 The low power variable optic, or LPVO, can no longer be called a fad. Quick to popularity within the shooting community, the LPVO was also quick to be adopted. Recently, the Sig TANGO6T was adopted as the new standard optic for the U.S. Army. There are a ton of variations of this versatile design, but I want to focus on one in particular. Athlon Optics is a company that I'm sure all of you are well aware of. They're often praised for the quality they offer at affordable prices. Today, I want to give you my thoughts on the Athlon Talos BTR 1-4x24mm LPVO. Could this be the perfect scope for your next hunt?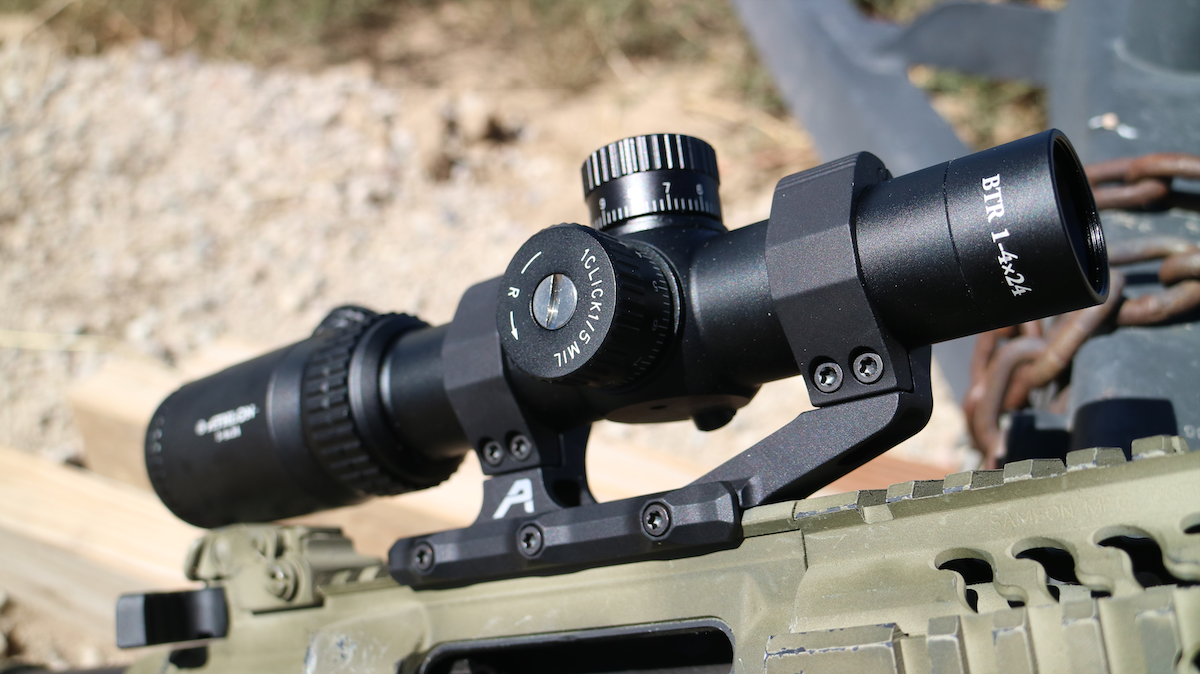 Specifications – Athlon Talos BTR 1-4x24mm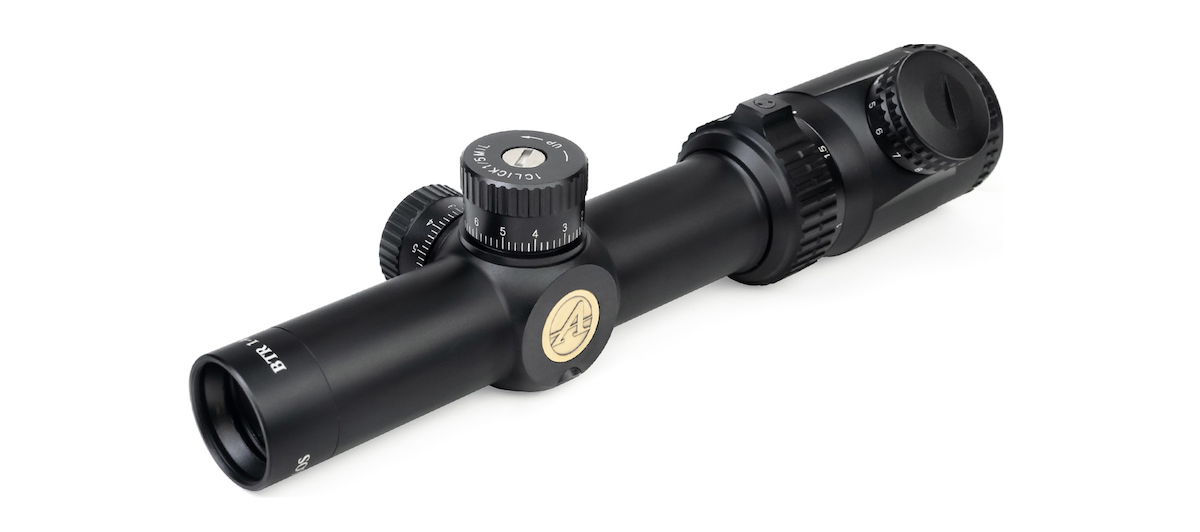 The Talos BTR 1-4x24mm is a second focal plane LPVO. In short, that means your reticle stays the same size as you increase or decrease magnification. It uses a 30mm tube and is constructed from one piece of aircraft-grade aluminum. It's 9.2″ long and weighs in at 18 ounces. It is only available with an MRAD illuminated reticle, which has 11 brightness settings. It runs on one CR2032 battery.
This scope comes in at $212.49. That's significantly less than some of its closest competitors. The body is black and the fit and finish are exactly what you'd expect from a modern optics company. In no way does it look or feel cheap.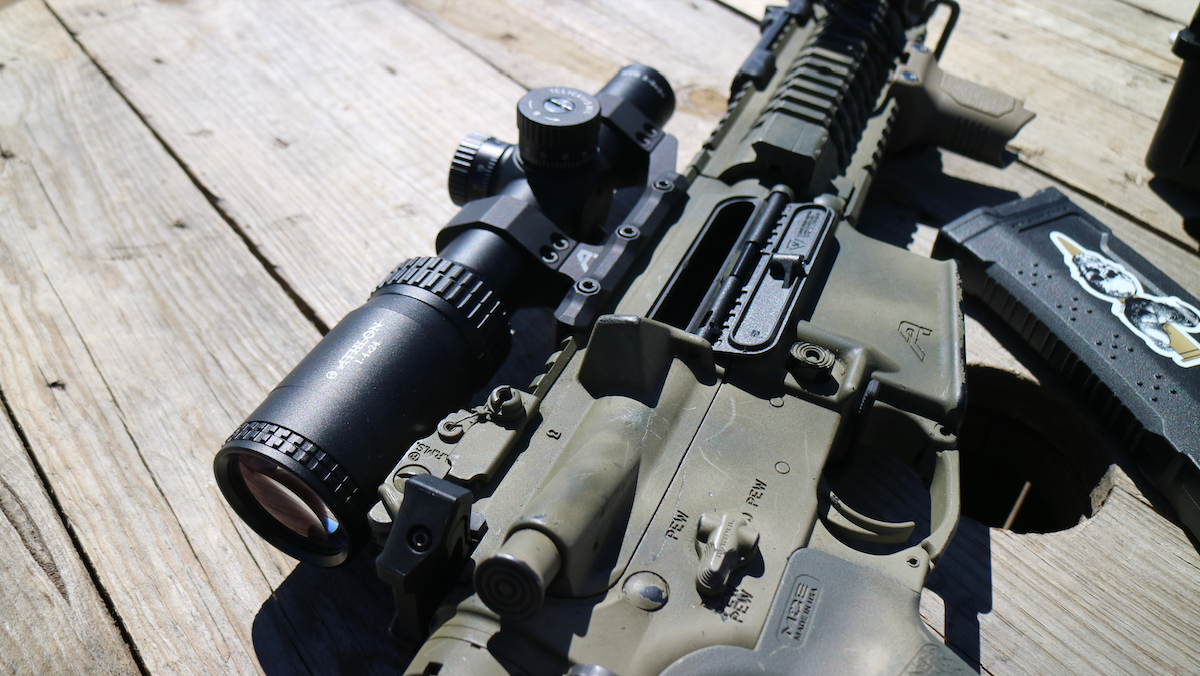 If you're also a reader of TheFirearmBlog (TFB), you might have read my three-part series on converting my featureless AR-15 from being California compliant. I mounted the Athlon Talos BTR 1-4x24mm to my 16″ "Franken-build" using an Aero Precision Ultralight Scope Mount. On this setup, the Talos BTR would serve as a great coyote or prairie dog gun.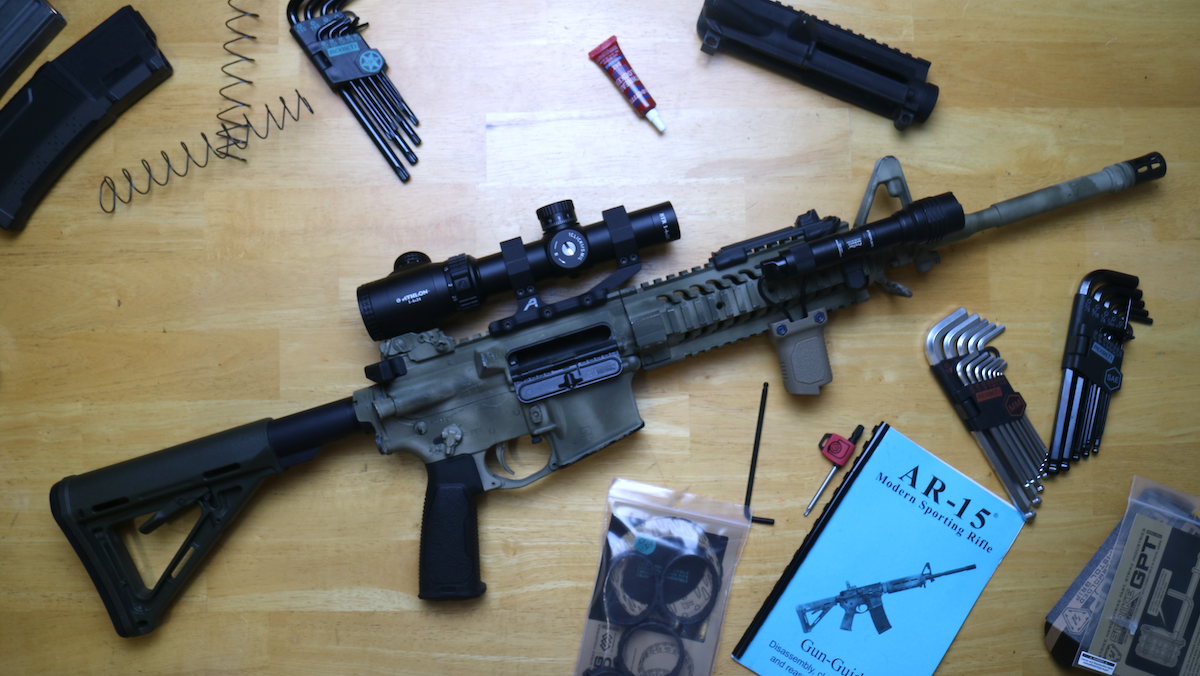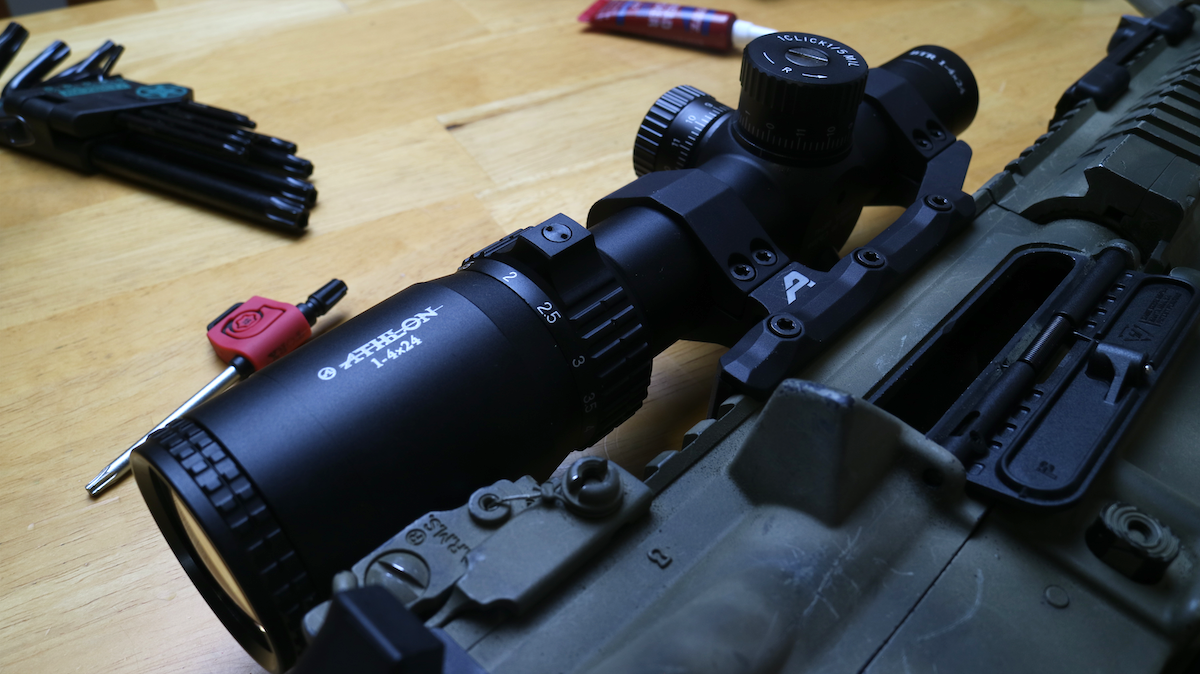 How's She Run? – Athlon Talos BTR 1-4x24mm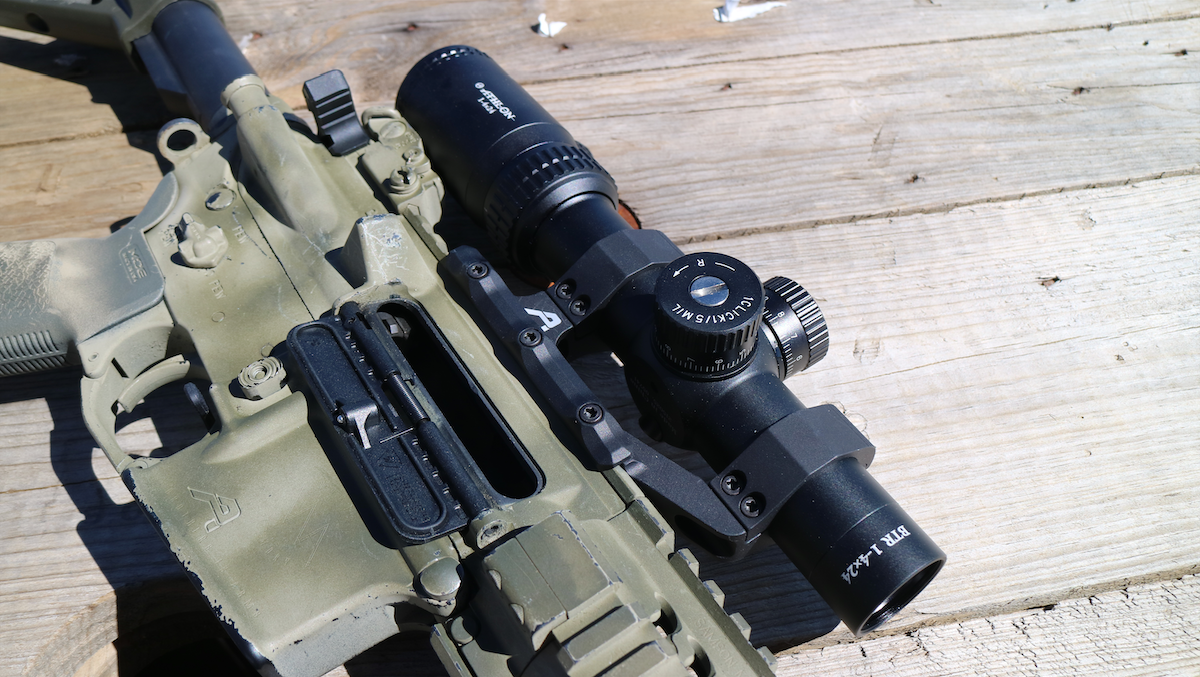 From a practical versus tactical perspective, I wanted to see how the scope performed as a coyote or prairie dog gun. Instead of boring paper targets, I decided to do some arts and crafts for you all. 
Once the targets were made, I headed out to see my friend Dave at Modtac Training Group. We set up our posterboard critters and got to work.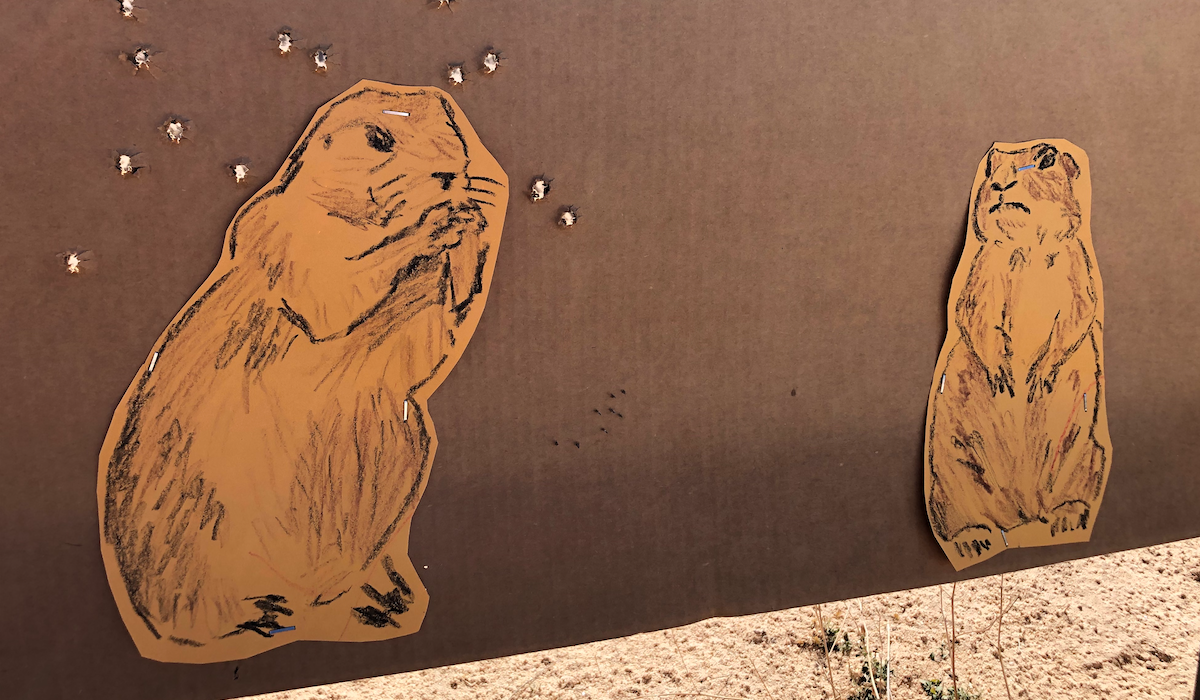 Because of the versatility of the LPVO, I wanted to test the optic in two ways. I wanted to see how accurate I could be, but I also wanted to know how quickly I could effectively dispatch a 'yote. If that thing was coming after my dog, how long would it take me to get down and put three rounds into its vitals?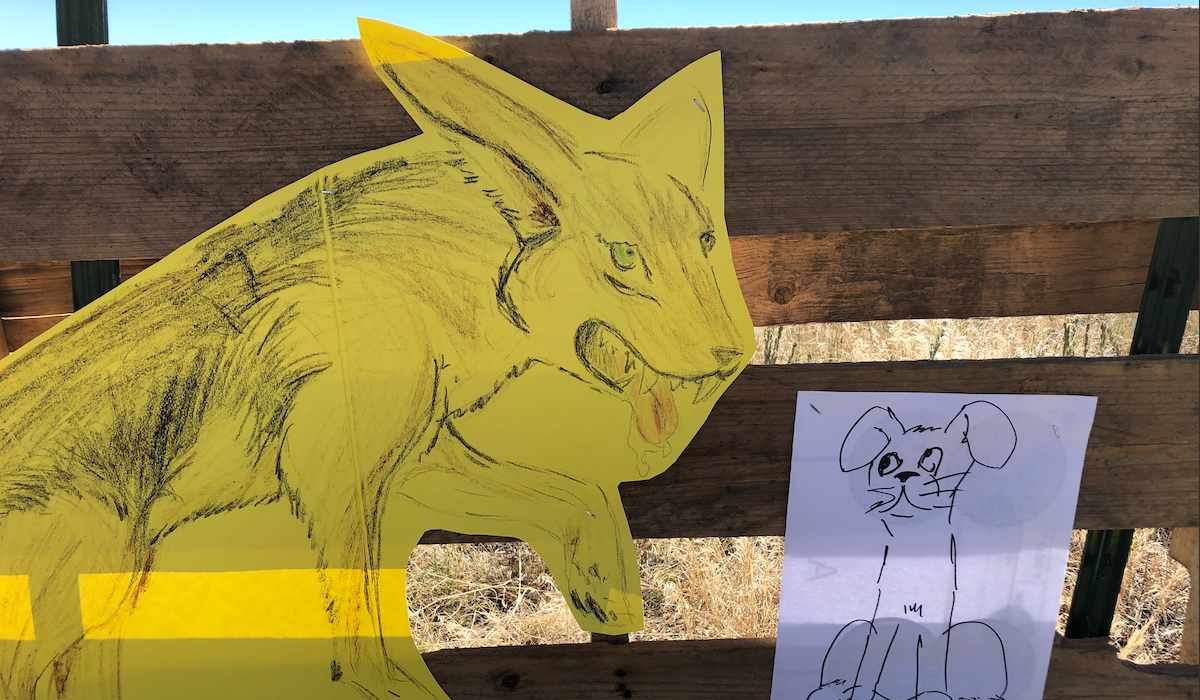 Nice and Slow
For accuracy, I worked on the prairie dogs. I shot these targets at 100 yards, clamped into a HOG Saddle. At this range, 4x is barely enough, at least for my eyes. The hits weren't what I wanted, but even with re-manufactured ammunition, I was able to put a few effective holes in them. Leave my garden alone!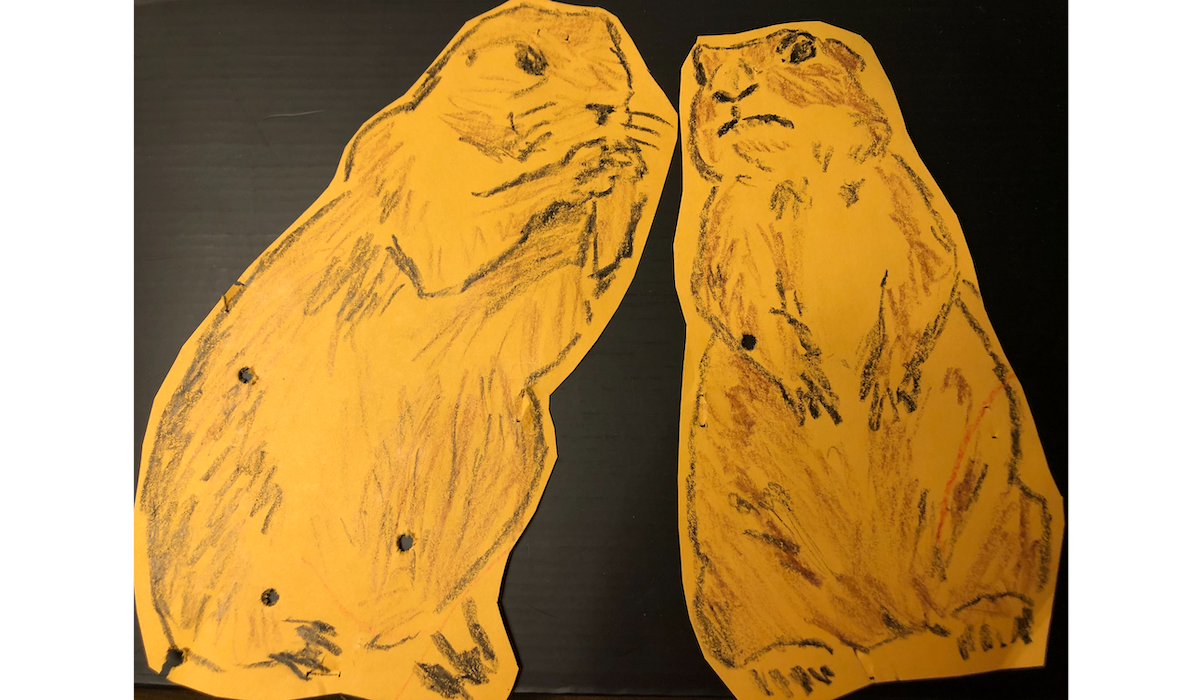 Saving Private Fluffy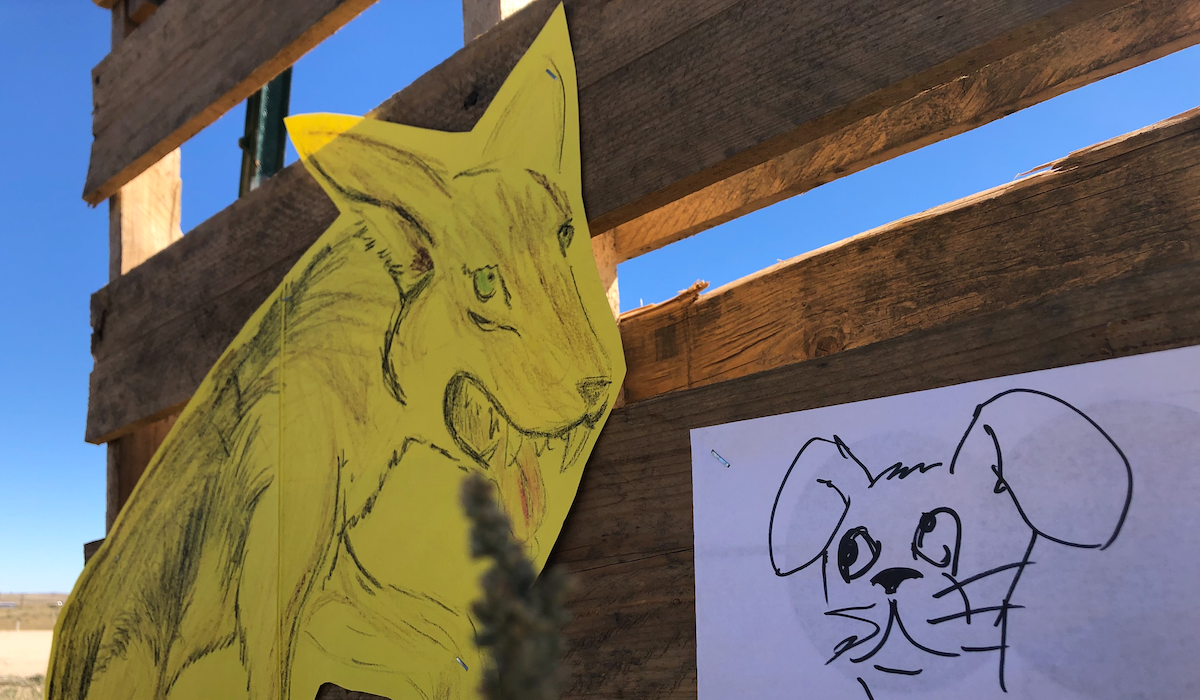 I don't have a dog, but when I get around to it, I ain't letting some coyote hurt it. Better to practice and be prepared. One of the best things about LPVOs is the combination of red dot speed and scope magnification. For this drill, if that's what you want to call it, I wanted to put two quick rounds to the heart and lungs at 1x, then one zoomed, crouched shot into the head at 4x. This gave me a chance to try the zoom ring.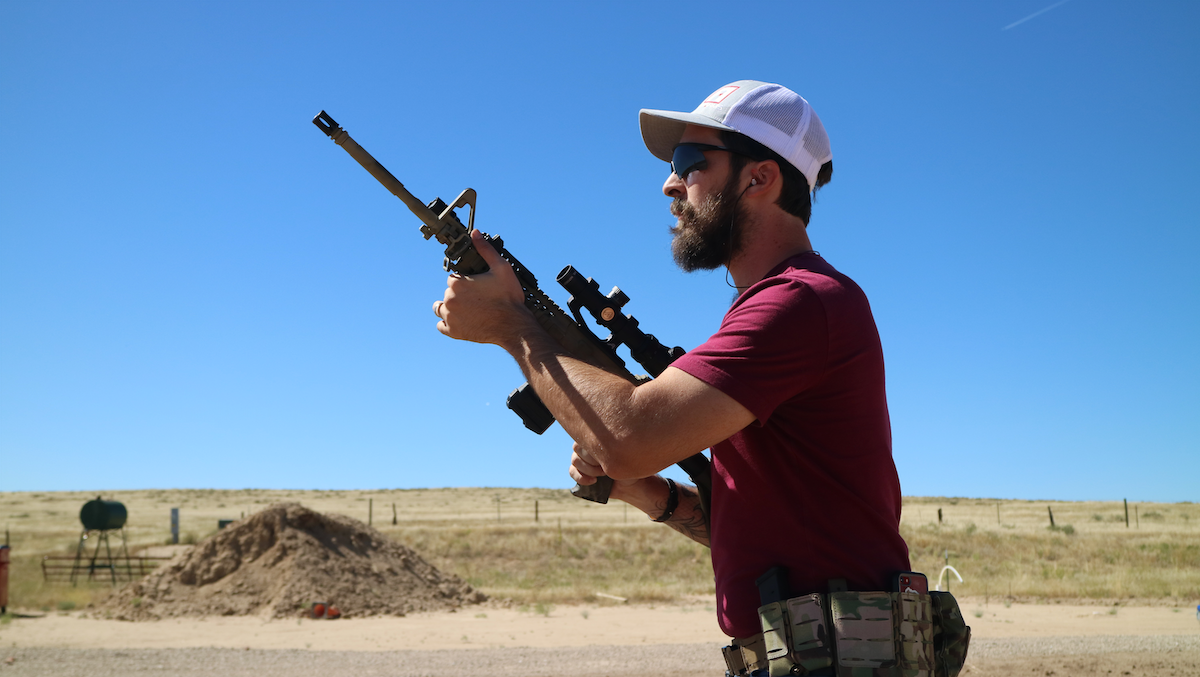 At Dave's command, I ran the drill. I did this three times, noting my times.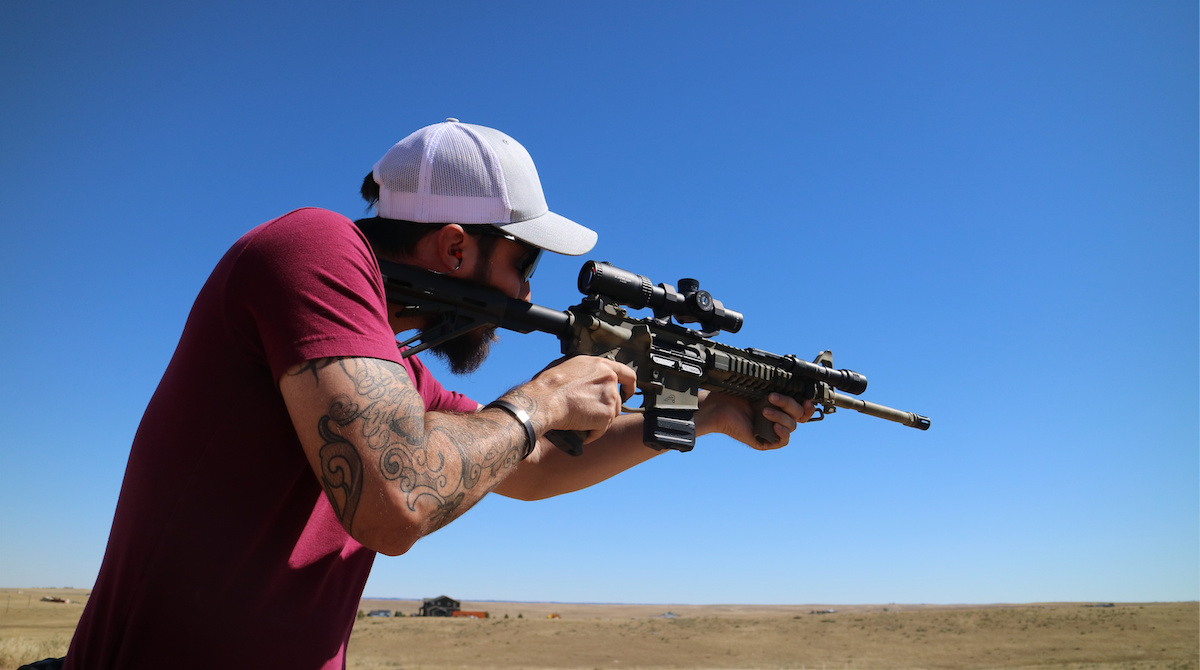 Run one: 10.13 seconds

Run two: 11.172 seconds

Run three: 11.172 seconds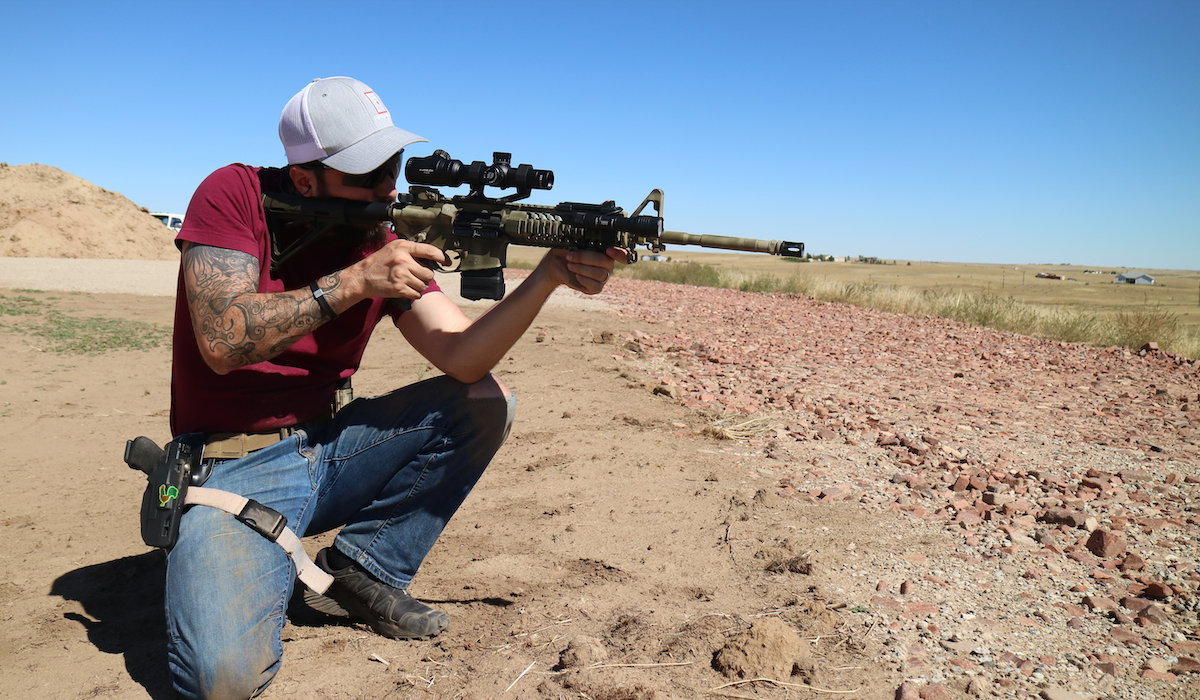 The reticle, even when not illuminated, was fairly easy to run at the minimum and maximum magnification. You might have noticed the absence of a throw lever. The Talos BTR can accept one, and I'd recommend it. I found that the ring was difficult to rotate, especially with sweat on my hands. It offered more resistance than I expected.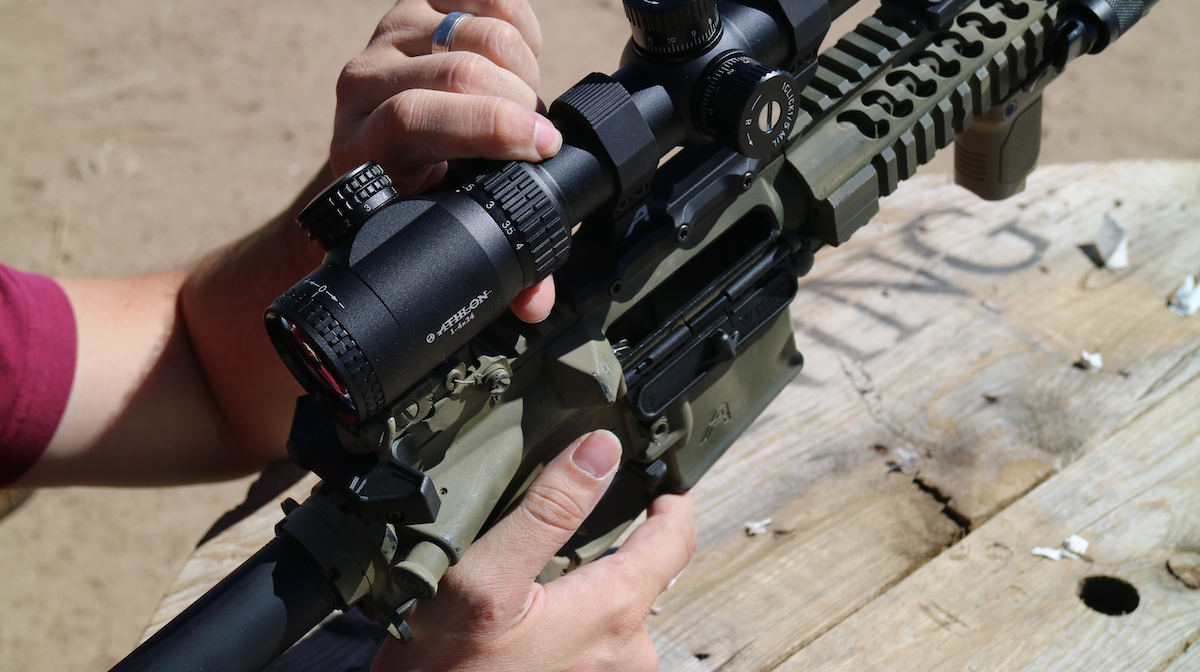 Needless to say, ain't no coyotes getting my Fluffy!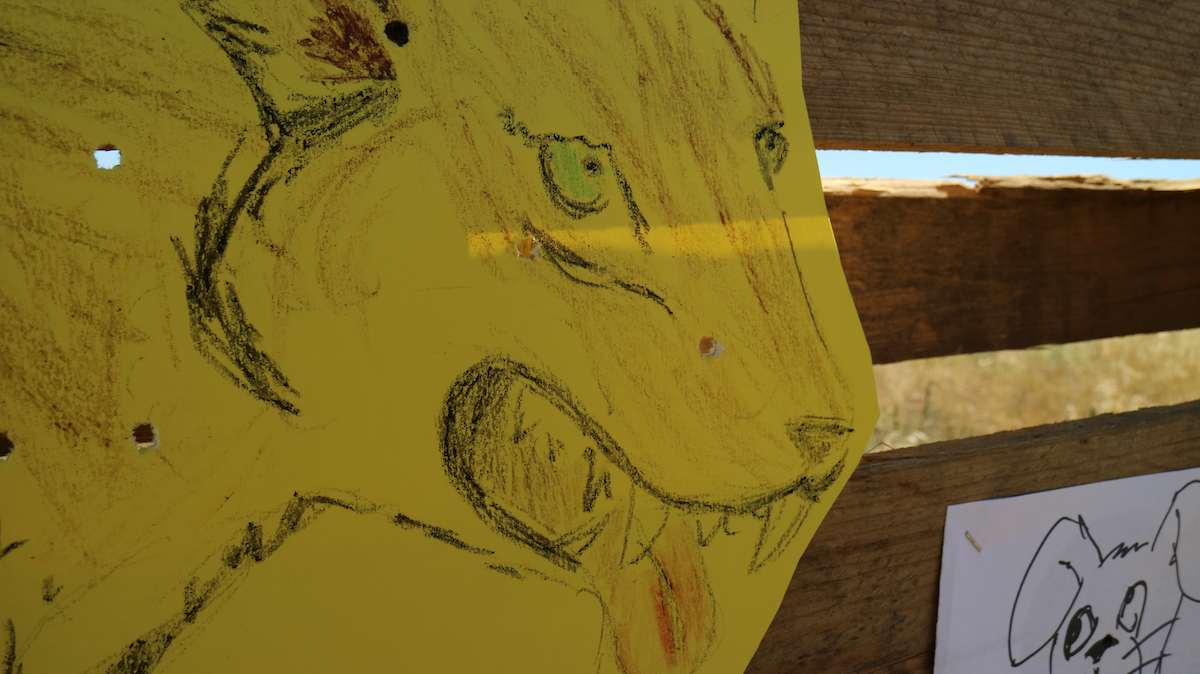 Unfortunately, Fluffy took a round to the nose while confirming zero.
Low Power, High Value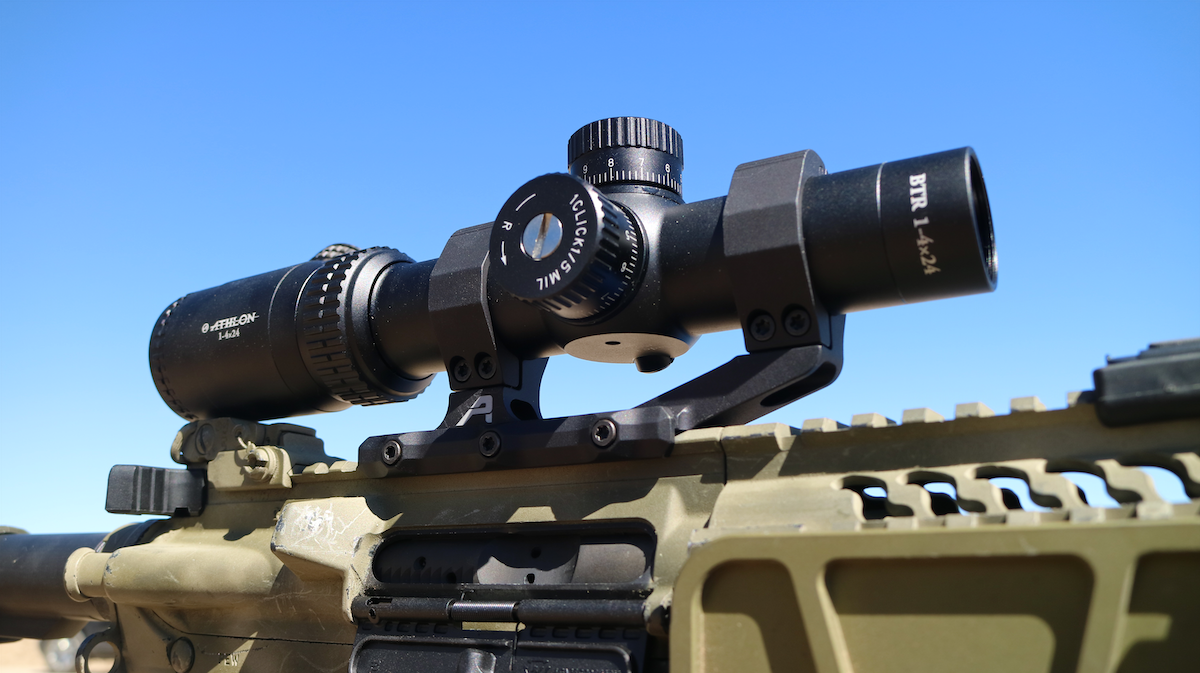 The Pros
Aside from the pros that LPVOs offer in general, one thing I really love about the Talos BTR is the reticle. The illumination is plenty bright and the reticle is simple enough to use it like a red dot. It also provides just enough information to use it effectively at 4x. This isn't a scope that I'm using to take out moving terrorists at 2,000 yards so I don't need a busy, overbuilt reticle. The eye relief is also very forgiving. The construction is solid. I don't feel the need to be precious with it.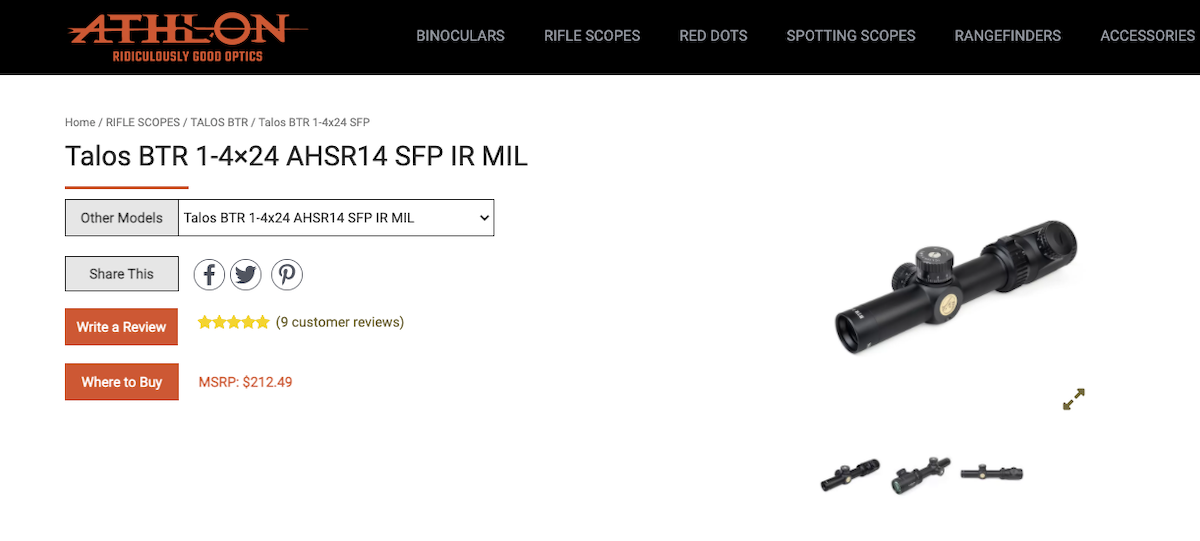 The price is very appealing. For someone who doesn't need a high magnification scope, or isn't sure if they will like an LPVO, this is a great place to start. It's perfectly capable of filling a variety of roles.
The Cons
My biggest gripe was definitely the resistance felt when activating the magnification ring. While I'm reviewing this from the perspective of a hunter, that doesn't mean I don't still want the option of zooming quickly. It's not unmanageable, but it was clearly the thing that slowed me down the most with the coyotes.
This is a me problem, but it brings up a feature I wish it had. I forgot to turn the illumination off, so when I went to take these photos, the battery was dead. I would love to see an auto-shutoff feature for all the dumb-dumbs like me.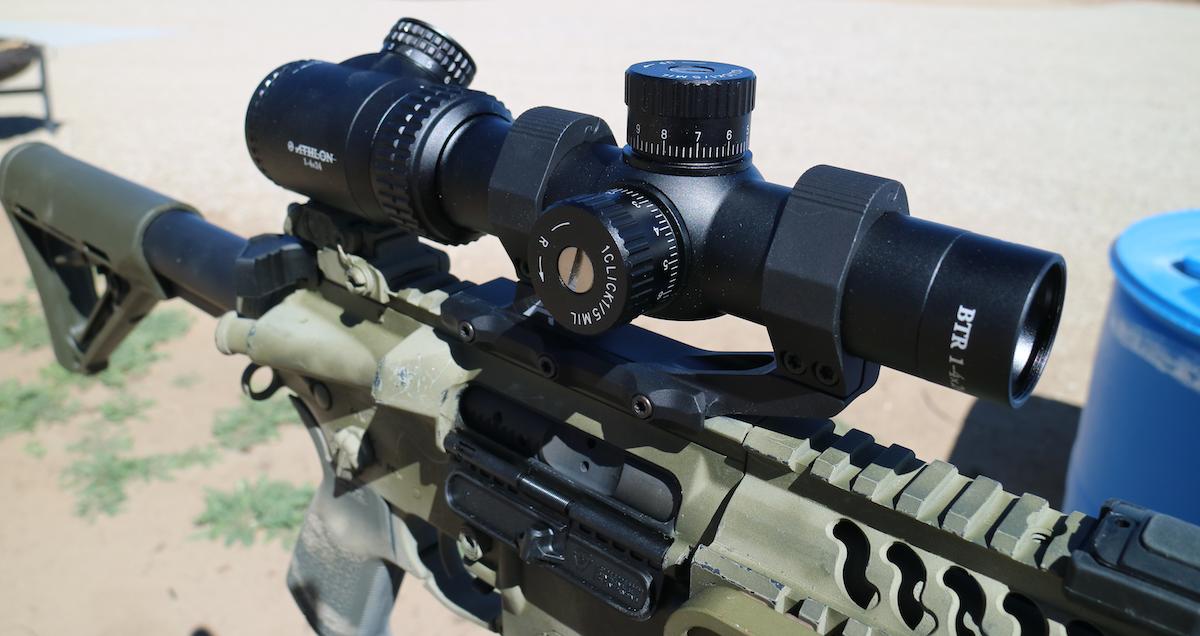 The value provided by the Athlon Talos BTR 1-4x24mm is high. Whether it's your first LPVO or your tenth, the Talos BTR will feel right at home in the safe with your other optics. Happy hunting!