NEW Gerber Lockdown Drive & Lockdown Pry – Compact Multi-Tools
Adam Scepaniak 09.29.21

Gerber is known for making all the tools, gadgets, and hardware we need to continually conquer our everyday adventures and the grind of our hectic lives. From hatchets to blades to multi-tools, Gerber has a complete portfolio of what we need to get stuff done. That reputation continues forward with the Gerber Lockdown series of compact multi-tools recently announced.
Gerber Coverage on AllOutdoor
There are two different Gerber Lockdown compact multi-tools you have to choose from in the Lockdown Pry and Lockdown Drive. Each of these compact multi-tools has 8 – 10 tools perfect for everyday carry, routine maintenance you might need to engage in while being in the outdoors, and other valuable pieces – like a bottle opener – when you are sitting around the campfire among friends at the end of the day. All of the specifications for the Lockdown Pry can be read below as presented by Gerber:
2-1/2" plain edge blade with frame lock
Cast pry bar
Bottle opener
Scissors
Replaceable #11 blade
File
Chisel
Large & small flathead driver
Nail puller
Closed length: 4.0"
Open length (knife open): 6.62"
Blade length: 2.5"
Width: 0.56"
The Gerber Lockdown Pry weighs in at 5.7 Oz with a Limited Lifetime Warranty, and boasts 10 unique tools for essential everyday carry and work. The MSRP is currently benchmarked at $51 making it affordable for those who want a valuable tool they can always carry with them.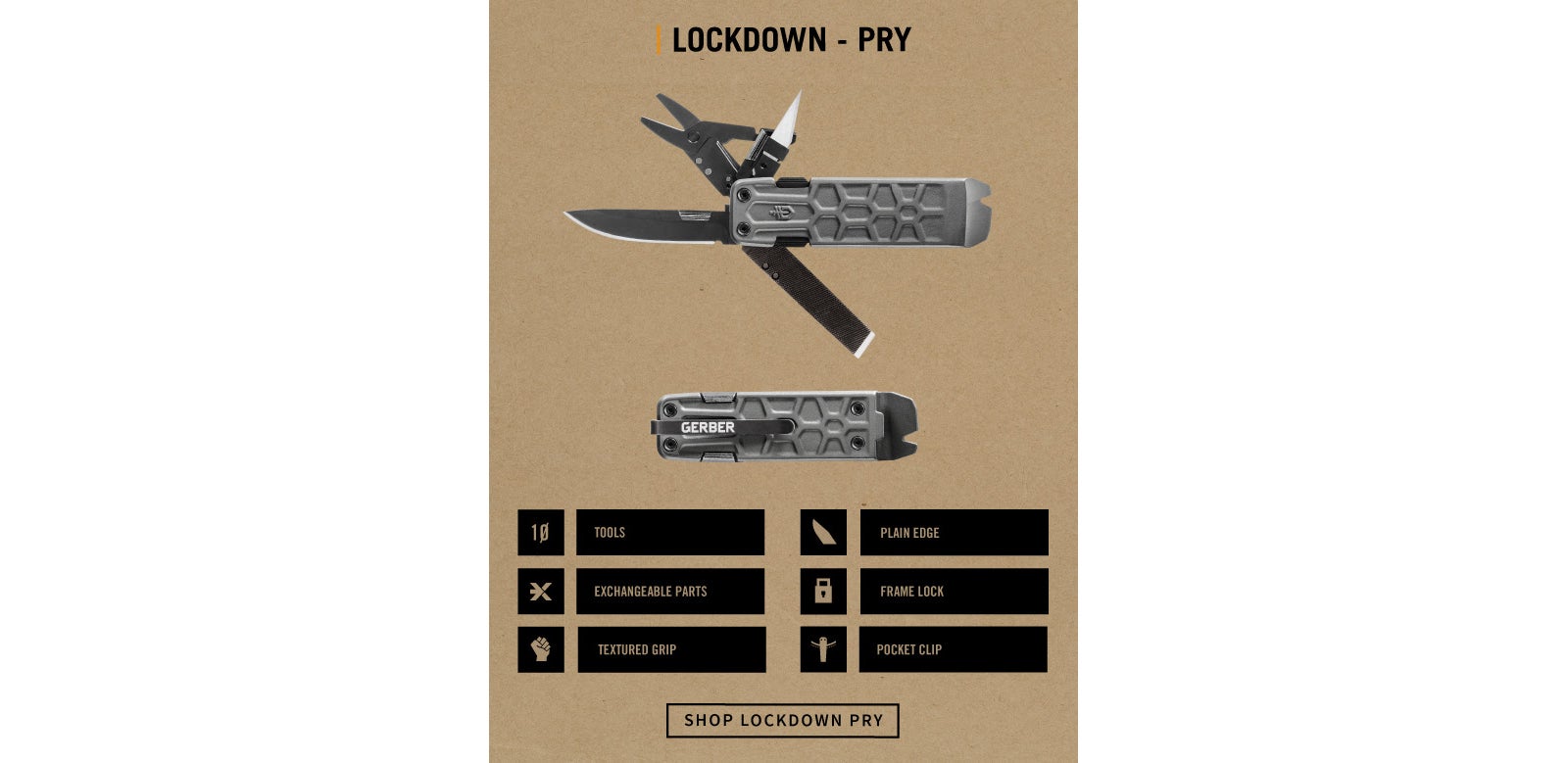 The next Gerber Lockdown in this new batch of compact multi-tools is the Lockdown Drive. This one, not surprisingly, gets its name from having a bit driver built into the tool. It similarly retails for $51, has a Limited Lifetime Warranty, and tips the scales at 4.5 Oz. All of the associated specifications for this Gerber Lockdown can be read below:
2-1/2" plain edge blade with frame lock
Driver with 2 sided ¼" bits
#2 cross driver and medium flathead
Awl
Replaceable #11 utility blade
File
Chisel edge
Closed length: 3.87"
Open length (knife open): 6.5"
Blade length: 2.5"
Width: 0.56"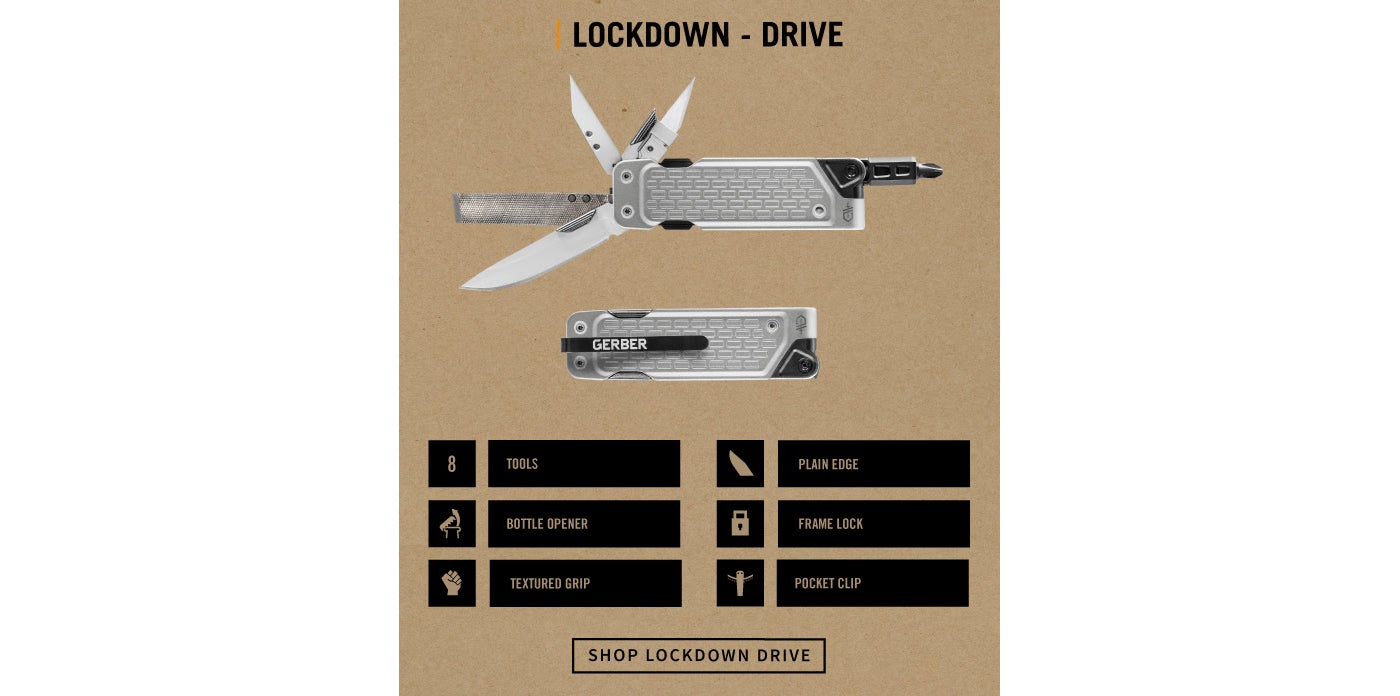 Both the Gerber Lockdown Pry and Lockdown Drive are actively available on Gerber's website at this time. If you are in need of a compact multi-tool these both appear to boast a lot of value and utility for a modest price. As always, let us know all of your thoughts in the Comments below and if you personally own an Gerber gear. We always appreciate the feedback.