Curious Relics #024: A Varied History – Winchester 1887 Shotgun
Sam.S 10.20.21

Welcome, if you are a newcomer to this fun bi-weekly segment of AllOutdoor.com! The last time around I covered the absolute historic Winchester 1887 shotgun and we are diving back in this week with Part Two! I went over the history and dating last time. Now I get to continue to go over one of my favorite firearms ever! The Winchester 1887 Shotgun. Unfortunately I myself do not own a true old Winchester but rather a Chiappa Reproduction. My father helped me buy it when I was in high school so that I could use my dream gun for trap shooting and I have ever since. I have hesitated to do a Curious Relics on the Winchester 1887 because I do not have an actual one to work with. Thanks to the Cody Firearms Museum I had the chance to take some photos of the ones that they have on display and I figured that was a perfect opportunity to get this gun out of the way and onto the internet! Let's dive right back down the rabbit hole and jump into the 1887 variations!
Note: Some pictures of a Winchester 1887 are actually my Chiappa 1887 provided for closer details. The biggest giveaway is the color case hardened receiver on my personal shotgun. For anyone interested in learning more about my experience with the Chiappa 1887 specifically you can find that information at the link here.
---
Welcome to our recurring series of "Curious Relics." Here, we want to share all of our experiences, knowledge, misadventures, and passion for older firearms that one might categorize as a Curio & Relic  – any firearm that is at least 50 years old according to the ATF. Hopefully along the way you can garner a greater appreciation for older firearms like we do, and simultaneously you can teach us things as well through sharing your own expertise and thoughts in the Comments. Understanding the firearms of old, their importance, and their development which lead to many of the arms we now cherish today is incredibly fascinating and we hope you enjoy what we have to share, too!
---
Variations: The Winchester 1887 Shotgun
As far as different literal shotguns I can only identify three. Besides those three there were differences in barrel lengths, gauges, barrel materials, and smokeless vs black powder. There are plenty of modern offerings however which I will bring up for the sake of demonstrating the legacy of the 1887 shotgun.
Winchester Model 1887: Manufactured from 1887 to 1898 (around 64,855 produced). Offered in 18, 20, 22, 24, 26, 28, 30, and 32-inch barrel lengths (standard or Damascus). Black Powder 12 gauge 2 ⅝" and 10-ga 2 ⅞" shells.
Winchester Model 1887 Clean-Up: the official production of the 1887 shotgun was concluded in 1898 but 12 more were "produced" in 1899 as a means of cleaning up current parts and materials.
Winchester Model 1887 – .50-170: Experimental .50-170 lever-action shotgun/rifle. 1887 action with a smooth bore barrel and six inches of rifling at the end. Only three are said to exist.
Winchester Model 1901: Manufactured 1901 to 1920 (roughly 13,500 produced). The improved smokeless version of the 1887 shotgun. The lever was made to be a two-piece lever in order to have a passive safety feature. They were only offered in 10 gauge and just had the 32-inch barrels. Choke marking was added to the barrel. The Winchester logo was moved from the side of the receiver to the tang.
ADI Limited: Australian company that actually has not produced anything for the market at large. From what I have read it seems that there have been multiple delays due to Australian gun laws and this project has not got off the ground. No new news since 2009 so the project is most likely dead. The most intriguing part for me is that not only were they planning to make 12 gauge models but also modern 10 gauge.
Norinco/IAC: A common Chinese made a shorter barrel copy of an 1887 in 12 gauge. Less and less of these are seen around since there was an import ban at one point. These have a reputation of being finicky in every way under the sun. I have personally handled one and after owning a Chiappa which is double the cost, the Norinco feels like garbage.
Chiappa Firearms: These Italian-made 1887 shotgun copies kicked off in 2008 and have been the place to go for one ever since. They are well made, offer different barrel lengths and loading features. The metal and wood are always done up to the extra mile and they work! These are still readily available.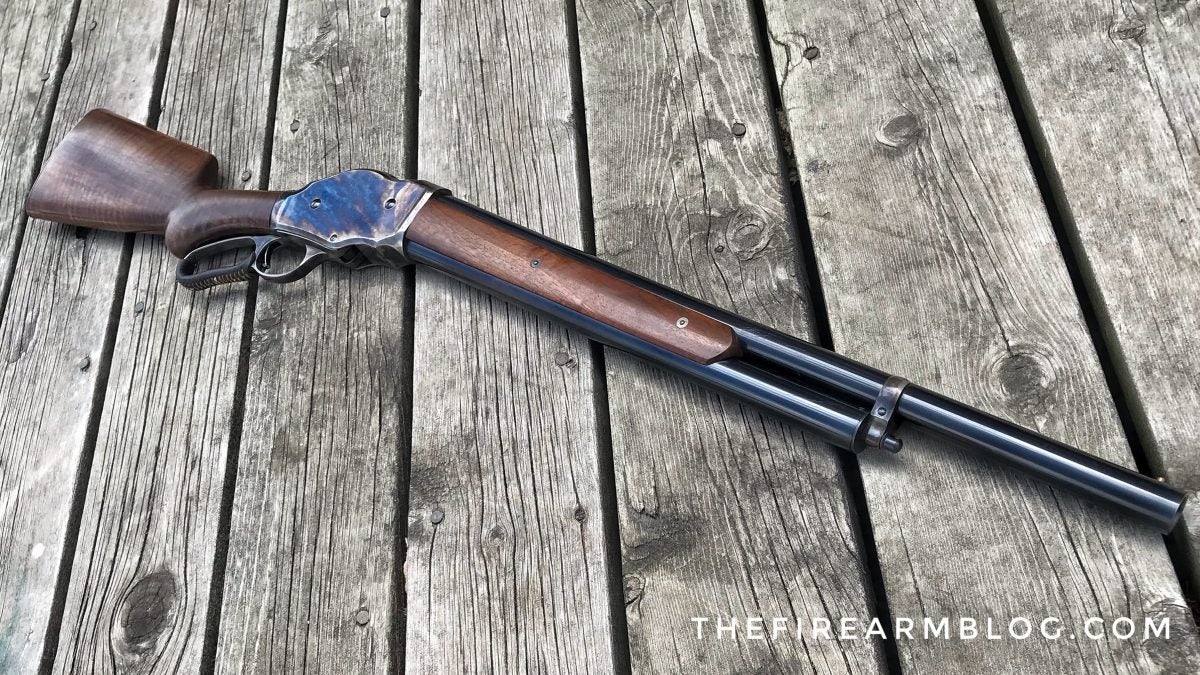 End of Part Two: The Winchester 1887 Shotgun
Seems we have yet another 1887 shotgun Curious Relics that is only able to cover one heading's worth of information. Stay tuned for the next one where we will continue on with many more points in the 1887 story. I own the most recent iteration of the Winchester 1887 in the form of a Chiappa 1887 and I absolutely love it. It is my go-to shotgun for any occasion and has never disappointed. Such a fun one!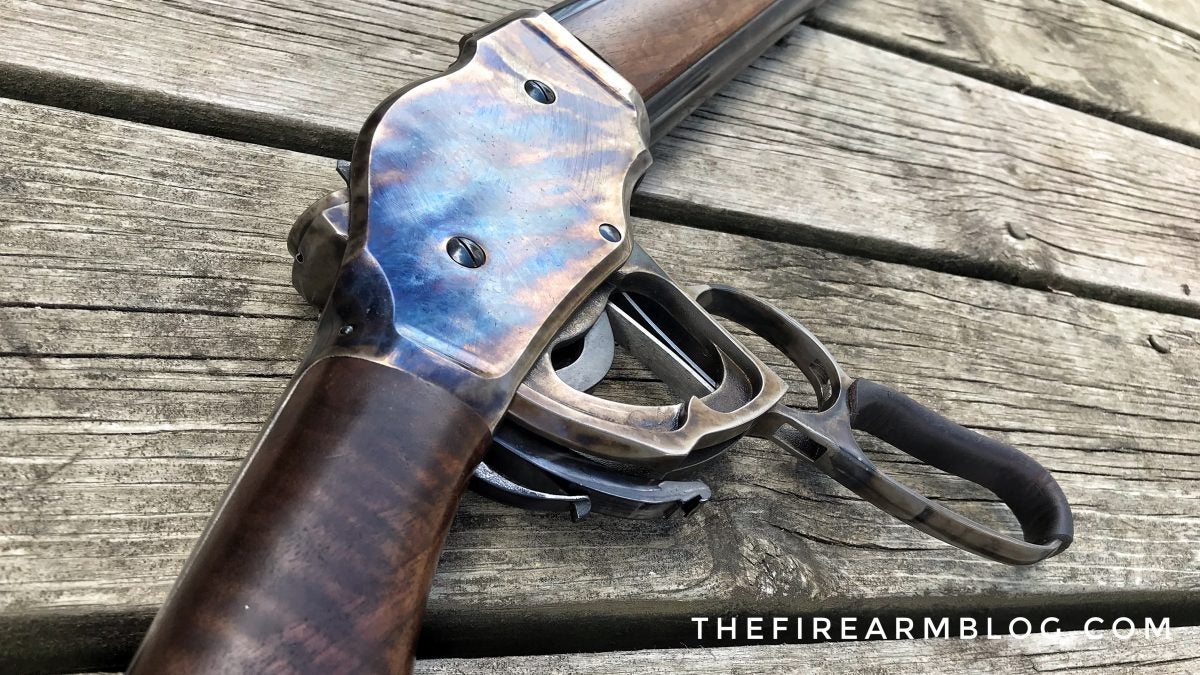 In closing, I hope our Curious Relics segment informed as well as entertained. This all was written in hopes of continued firearm appreciation and preservation. We did not just realize how guns were supposed to look and function. It was a long and tedious process that has shaped the world we live in. So, I put it to you! Is there a firearm out there that you feel does not get much notoriety?  What should our next Curious Relics topic cover? As always, let us know all of your thoughts in the Comments below! We always appreciate your feedback.