Springfield Armory Unveils NEW 1911 Emissary Offerings
Adam Scepaniak 11.04.21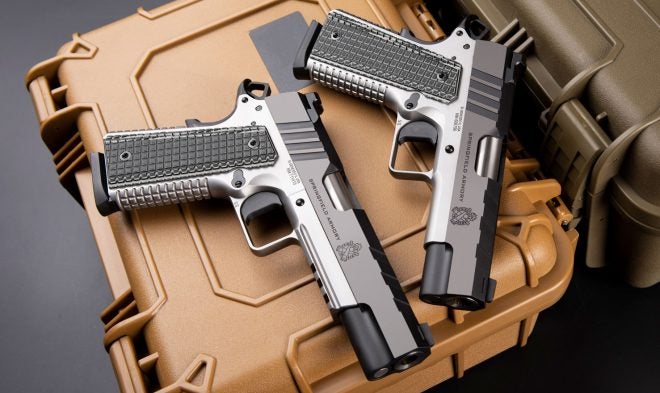 Springfield Armory debuted an entirely new series of 1911 pistols a few months ago with the Emissary. Now, Springfield Armory has unveiled NEW offerings through that very line with a 4.25″ .45 Auto and a 5″ 9mm pistol now available for shooters. With Government and Commander length barrels available in the two most common cartridges for a 1911, fans of the John Browning design should be pleased with the choices they now have before them.
Springfield Armory Coverage on AllOutdoor
The baseline MSRP for both new offerings of a 4.25″ .45 Auto and a 5″ 9mm is set at $1,279. This is right in line with the price set for the 1st and original Emissary. Steve Kramer, Vice President of Marketing for Springfield Armory, goes on to elaborate further on these new offerings and the Emissary as a whole:
These newest additions to the Emissary line provide shooters with great options for a self-defense pistol with an additional measure of refinement. With either the more compact 4.25" .45 ACP or the 5" 9mm, these new Emissary pistols are a must-have for 1911 enthusiasts who demand the best.
I already was presented the chance to handle and review one of the 5″ .45 Auto pistols and I was authentically impressed. It is a time-tested 1911 design we are all familiar with, but it has subtle changes and nuances to the pistol that add up and are valuable. As a whole, I like what Springfield Armory is bringing to the table with the Emissary, but as always, we would like to know what you have to think in the Comments below! We always appreciate your feedback.
Springfield Armory 1911 Emissary 4.25″ .45 ACP
Color: Stainless/Black
Barrel: 4.25″ Forged Stainless Steel, Match Grade, Fully Supported Ramp, Bull, 1:16
Slide: Forged Carbon Steel, Blued
Frame: Forged Stainless Steel
Sights: Tritium/Luminescent Front, Tactical Rack U-Notch Rear
Recoil System: Commander Length
Grips: VZ Grips® Thin-Line G10
Magazines: (2) 8-Round
Weight: 38.5 oz
Length: 7.75″
Height: 5.25″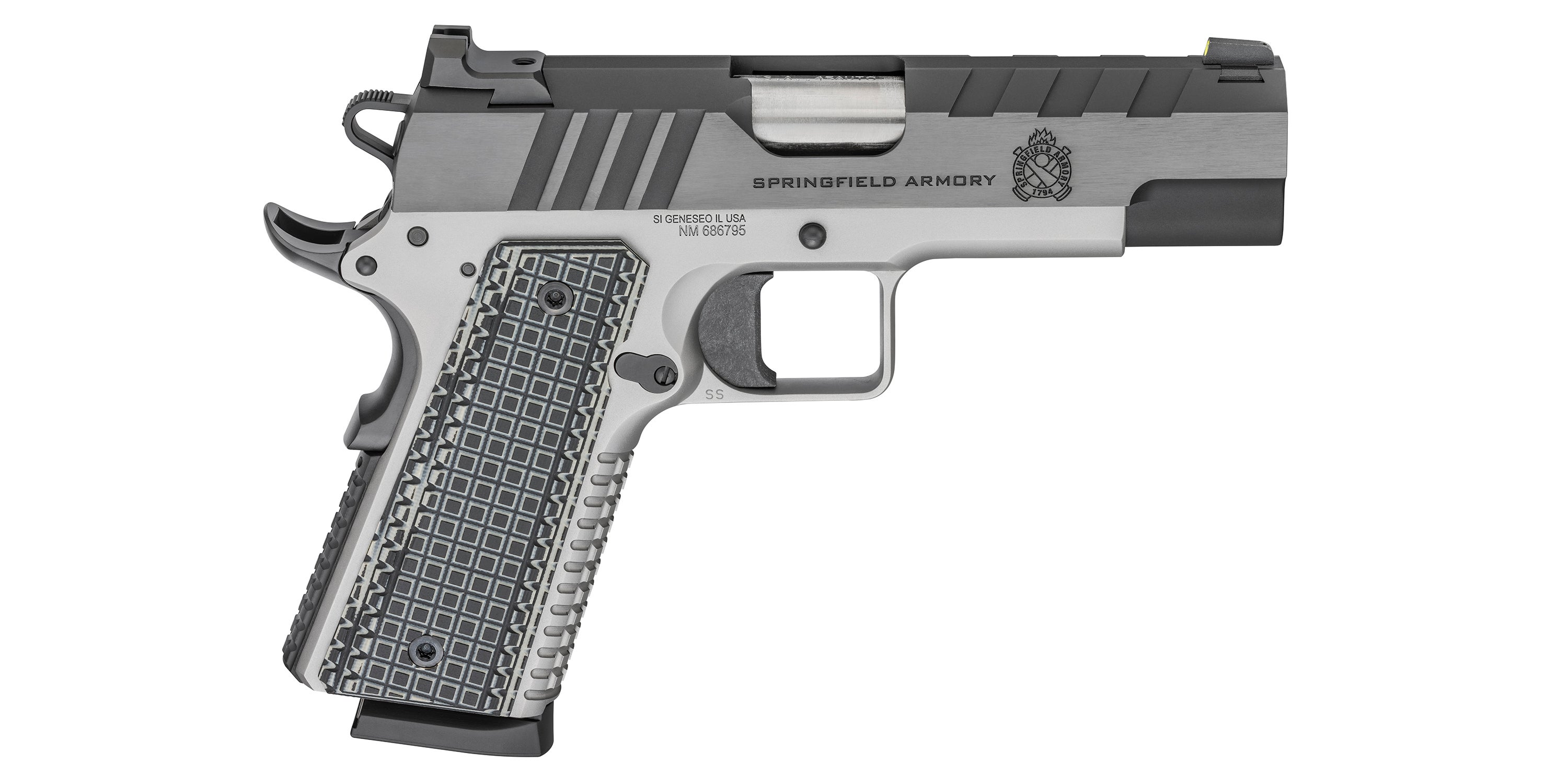 Springfield Armory 1911 Emissary 5″ 9mm
Color: Stainless/Black
Barrel: 5″ Forged Stainless Steel, Match Grade, Fully Supported Ramp, Bull, 1:16
Slide: Forged Carbon Steel, Blued
Frame: Forged Stainless Steel
Sights: Tritium/Luminescent Front, Tactical Rack U-Notch Rear
Recoil System: One Piece w/ Full Length Guide Rod
Grips: VZ Grips® Thin-Line G10
Magazines: (2) 9-Round
Weight: 44 oz
Length: 8.4″
Height: 5.25″