AO Review: Leupold VX-5HD 3-15x44mm CDS-ZL2 Side Focus Duplex
Adam Scepaniak 11.29.21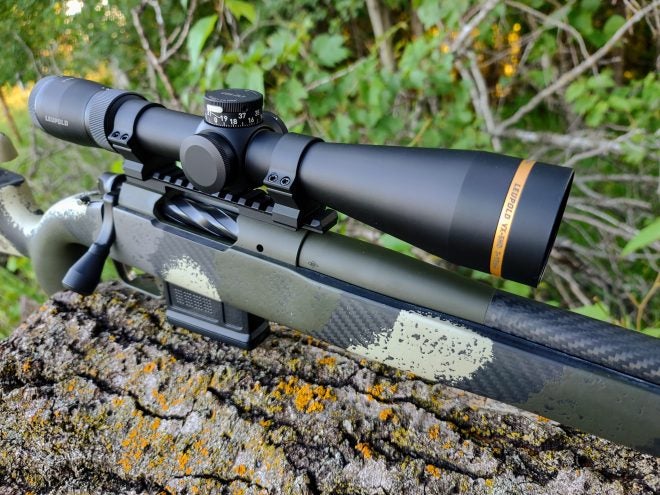 If you are a hunter or modern shooter the name of the game is finding lightweight optics that provide ample magnification for shots at distance, crystal clear glass for the best target detection and identification, and all of this is hopefully based at a reasonable price-point. Yet, this is a taller task than it merely sounds. You don't want to break your bank account, but simultaneously you want the quality you desire so you can fill tags, your freezer, and your belly. One optic that fits the bill on paper is the Leupold VX-5HD 3-15x44mm CDS-ZL2 Side Focus Duplex riflescope and we will be reviewing it here today after 6 months of use. Let's dive in!
Leupold Coverage on AllOutdoor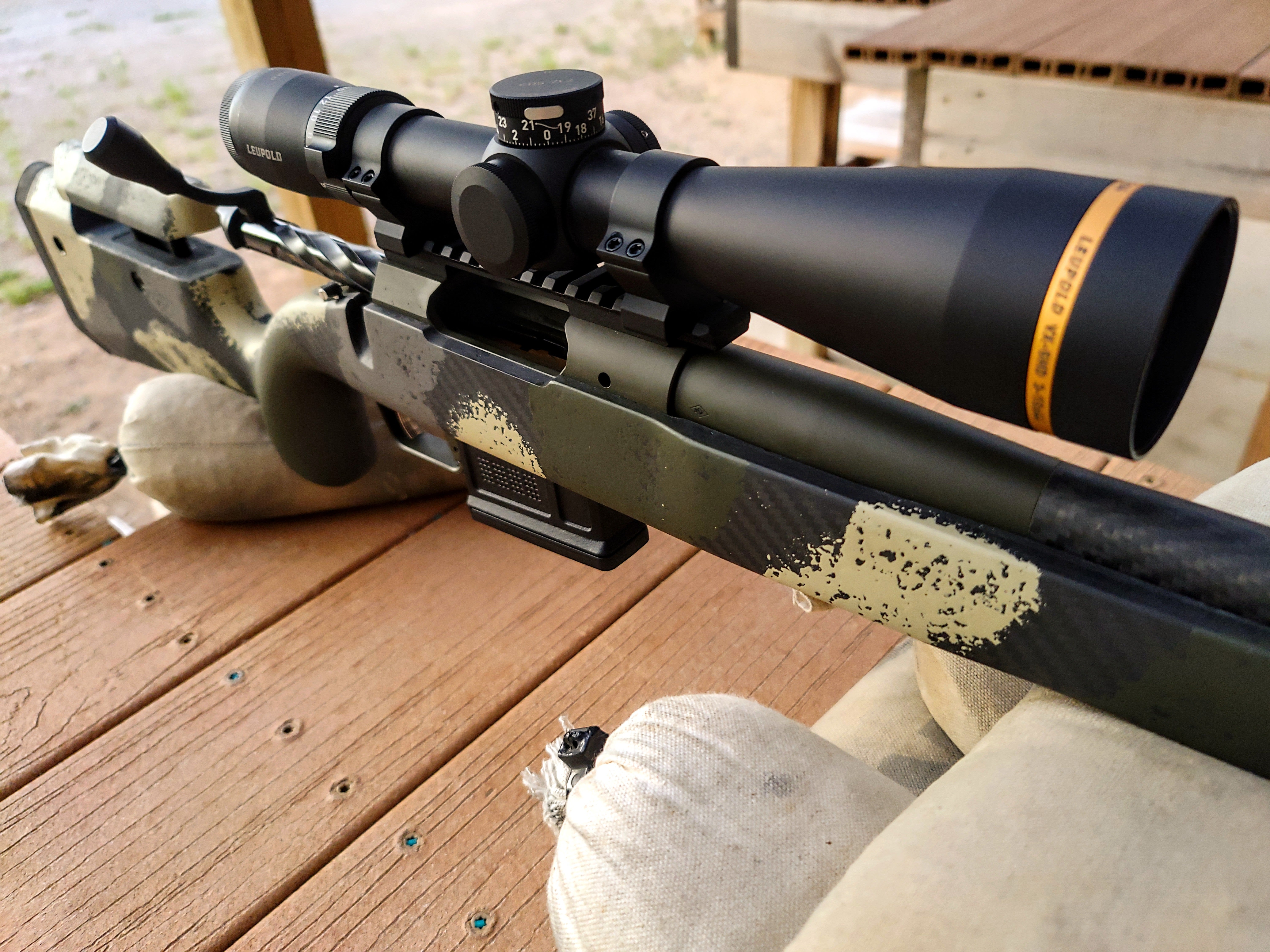 Specifications – Leupold VX-5HD 3-15x44mm CDS-ZL2 Side Focus Duplex
As previously mentioned, consumers for optics are more demanding than ever. We want all the best qualities poured over in our optics at the most competitive price possible from a large magnification range to custom dials/turrets to even "weather-proofing" against the harshest elements. The VX-5HD 3-15x44mm CDS-ZL2 Side Focus Duplex has all of that and many other traits which can be seen in its specifications listed below presented by Leupold:


The MSRP for the Leupold VX-5HD 3-15x44mm CDS-ZL2 Side Focus Duplex riflescope is benchmarked at $999.99. As always, in the rare event that you should ever need service for your scope Leupold has a Lifetime Guarantee that stands behind all of their optics. One final snapshot into what the VX-5HD 3-15x44mm CDS-ZL2 Side Focus Duplex riflescope is all about can be read below in Leupold's Press Release statement:
The VX®-5HD 3-15x44mm is made for anything and everything. Its 3-15x magnification range lets you take full advantage of any situation. Turn the power down to 3x for thick timber hunting, crank it up to 15x for your trek across the open plains, or go anywhere in-between. This scope has the versatility to dominate them all.

The VX-5HD defines relentless versatility. Its wide magnification ranges give hunters and shooters the ability to adapt to any environment. Built around Leupold's Professional-Grade Optical System, it offers unmatched light transmission that's designed to outperform in the most challenging lighting conditions. Its industry leading glare reduction provides a clear image in harsh, direct light, while the resolution and clarity will meet the demands of any professional guide or shooter in the field. And when it's time to pull the trigger, you'll want the accuracy and additional elevation the two-turn CDS® ZeroLock® 2 dials deliver.

As the lightest, most rugged 5:1 riflescope in its class, your VX-5HD will never slow you down. And like all Leupold® riflescopes, it's designed, machined, and assembled in the USA and guaranteed for life.
First Impressions – Leupold VX-5HD 3-15x44mm CDS-ZL2 Side Focus Duplex
When you first unbox a Leupold VX-5HD (this might not come as a surprise), but you feel like you are holding in your hands something of substantial quality. The diopter, parallax dial, elevation dial, and windage dial are all tight and crisp. The objective has a glistening mirror reflection as well as the eyepiece. The scope is surprisingly light, but that is, after all, one of Leupold's selling points for the VX-5HD series.

I mounted this sample VX-5HD to a Springfield Armory Waypoint 6.5 Creedmoor I was also testing, and as a unit they looked perfect together. Now it was simply time to head to the range and start putting this scope through its paces through a battery of simple yet necessary tests I do with all optics.
Reticle Subtensions – Leupold VX-5HD 3-15x44mm CDS-ZL2 Side Focus Duplex
Once my chosen rifle and the optic were properly married together, the first thing that is typically tested out at the range are the reticle subtensions. When we look at optics and their reticles in a retail store we make the assumption that if a manufacturer states their subtensions – or the little hashes on a reticle – equal a specific increment like 1 MOA, that they do. It would be wonderful if that were true, but unfortunately, it is not true for all scope manufacturers.
With the Leupold VX-5HD 3-15x44mm CDS-ZL2 Side Focus Duplex scope we are testing, the Leupold duplex reticle does not have any subtensions. It is meant to be a quick target acquisition reticle – the most popular reticle in the world as stated by Leupold. As a result, no subtension testing is required. The thickness of the lines in the duplex reticle for varying VX-5HD model riflescopes is listed below though for those who are interested.
Tracking – Leupold VX-5HD 3-15x44mm CDS-ZL2 Side Focus Duplex
The next test to ensure this optic is up to par is to verify it "tracks" correctly. What is meant by this is if you make an adjustment – either windage or elevation – by clicking a fixed amount on your turrets, that should actually pan out on paper. You never want to adjust your elevation say 10 MOA and then an optic does respond accordingly.
So, to test the tracking I shot a confirmation 3-shot group at 100 yards. Then, I adjusted 1 MOA of elevation up and to the right. Next, I shot a second 3-shot group. Finally, I adjusted 1 MOA of elevation down and to the left. A 3rd and final 3-shot group was sent down range. After wandering down to my target to verify, the scope gave me all of the correct adjustment because I ended up exactly where I had started. It passed the test. I can also state that over a period of several months whenever I shot with the VX-5HD, the scope always responded accordingly.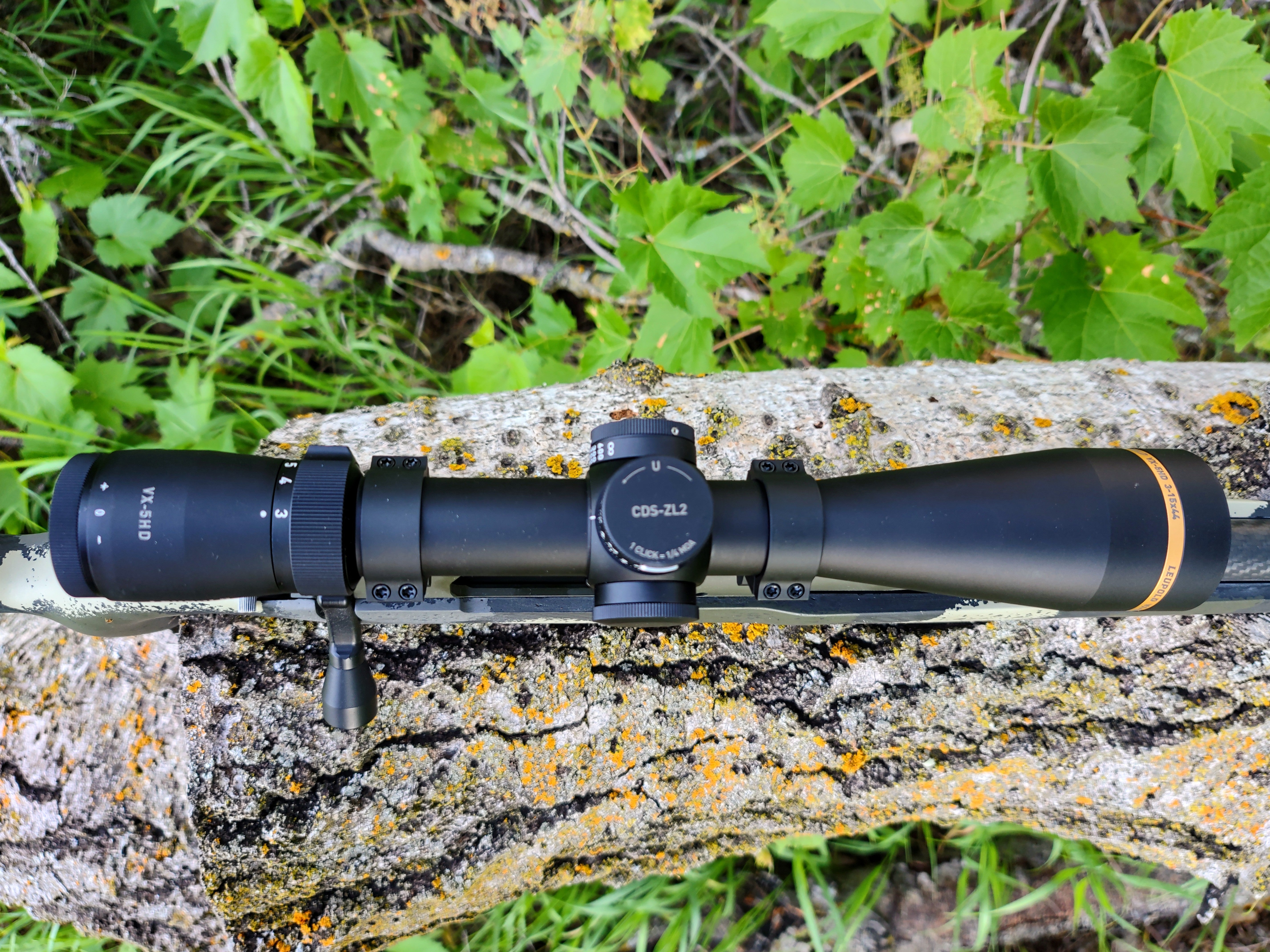 Parallax – Leupold VX-5HD 3-15x44mm CDS-ZL2 Side Focus Duplex
The next test I put the Leupold VX-5HD through was to verify its parallax. The parallax of any scope is a very misunderstood property. Most people tend to believe your parallax knob (if any scope offers one) is there to make your image clear. This is an extremely rudimentary way of expressing what your parallax actually accomplishes.
The parallax of any scope is meant to get your reticle and the object you are looking at on the same focal plane. When this is achieved, yes, your image will look more clear, but once again that is an overly simplistic explanation for what is going on. Most parallax knobs will have yardage markers to indicate at what revolution point on the knob you should hopefully hit that "sweet spot" of your reticle and target being on the same focal plane. While the numbers are not always perfect, its a good baseline.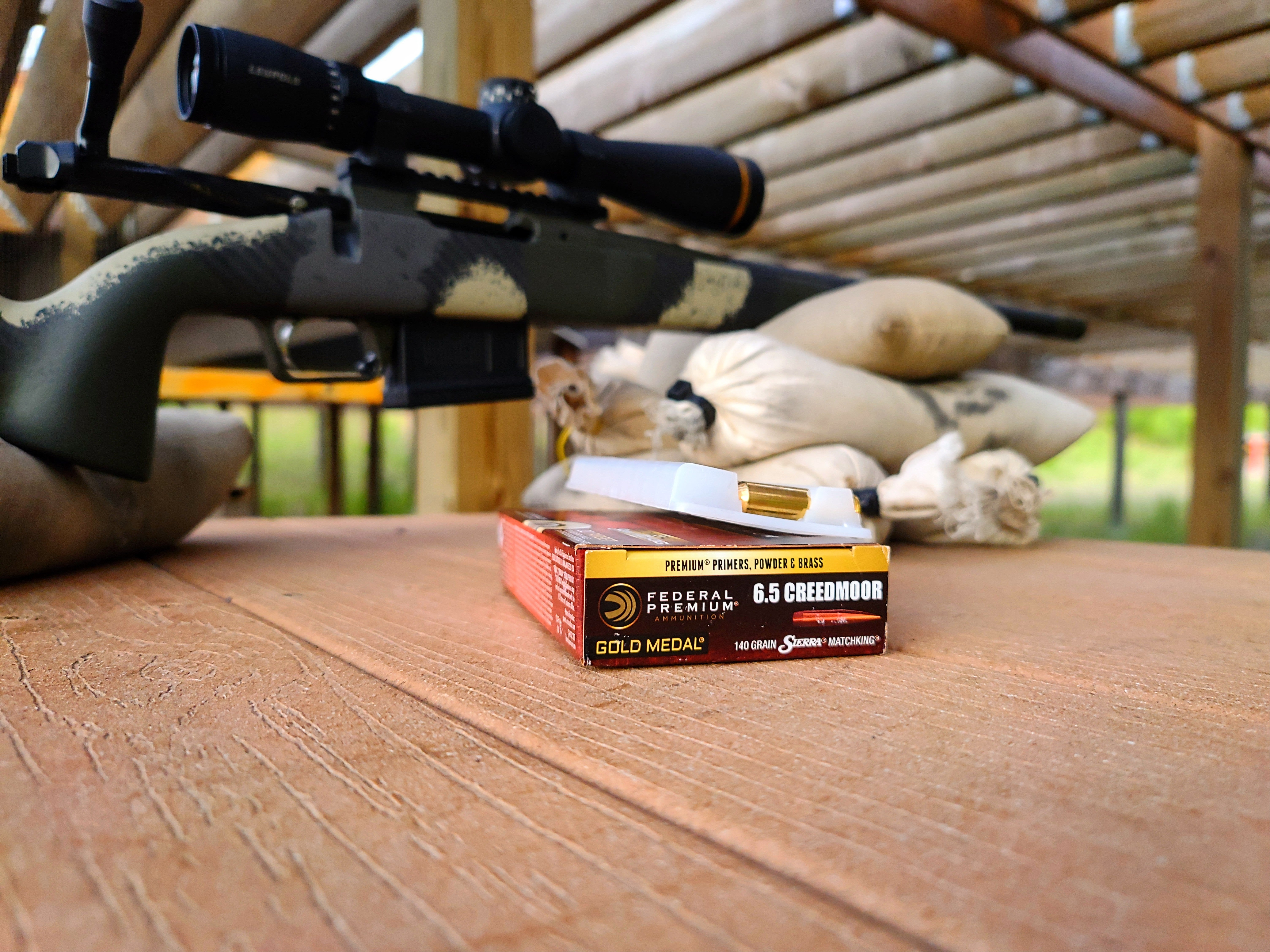 Later in my review, I shot out to 300 yards on steel. Although not a very far distance (Minnesota does not offer a lot of long-range shot opportunities), it was adequate enough to test the parallax. The VX-5HD exhibited good clarity and resolution on all of its marked parallax increments to make an accurate shot; moreover, the parallax was very forgiving. This equated to less adjustments being required when engaging targets at varying distances.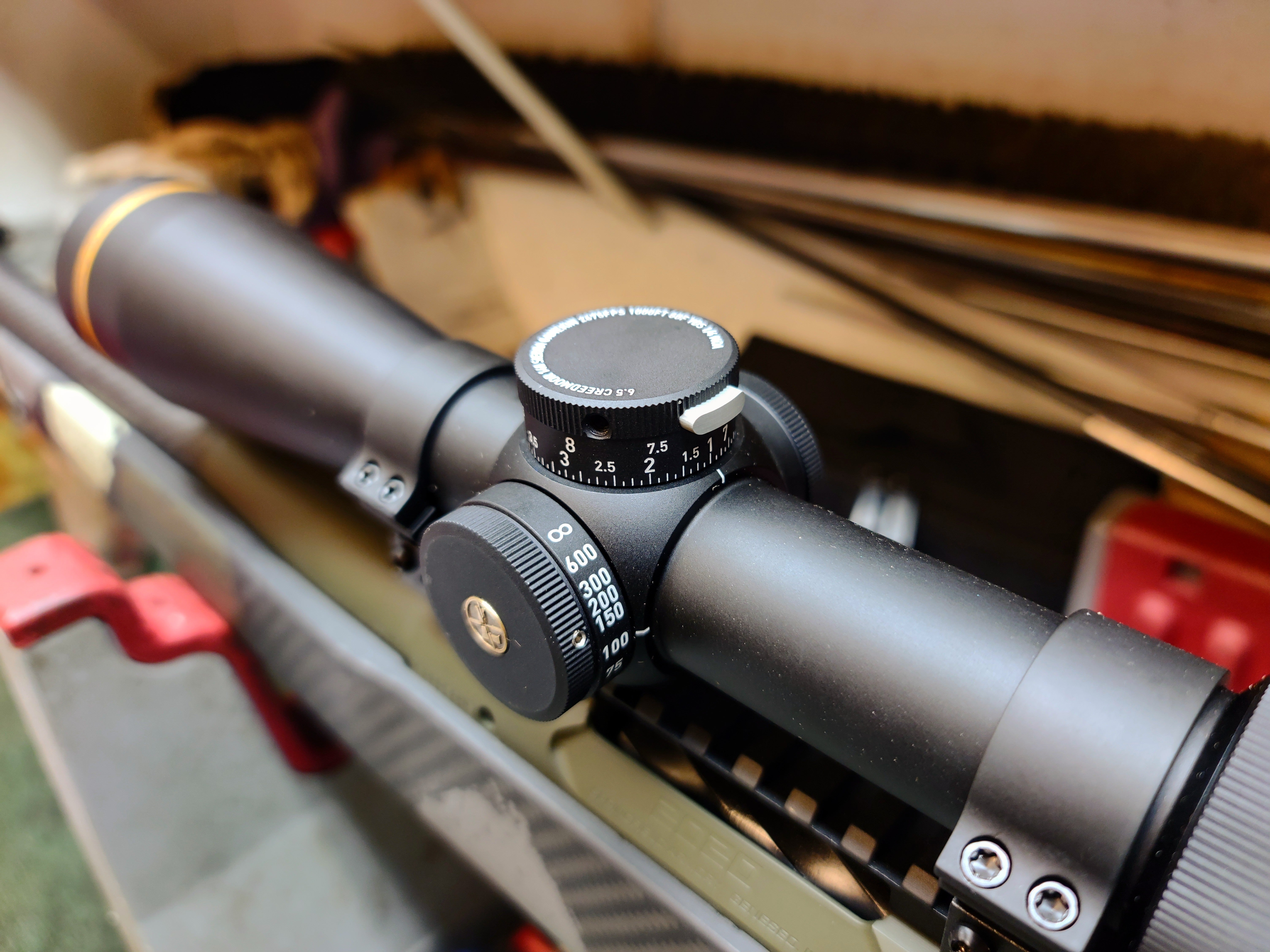 Custom Dial System (CDS) – Leupold VX-5HD 3-15x44mm CDS-ZL2 Side Focus Duplex
One of the coolest, value-enhancing features of CDS compatible riflescopes from Leupold is their Custom Dial System. This allows shooters to order a laser-marked bullet-drop dial to match the exact ballistics and conditions for which they will be shooting. You simply let Leupold know the rifle you will be deploying, the exact ammunition, the elevation you will be shooting above sea level, and other metrics they request so they can hand-craft for you the most custom dials possible.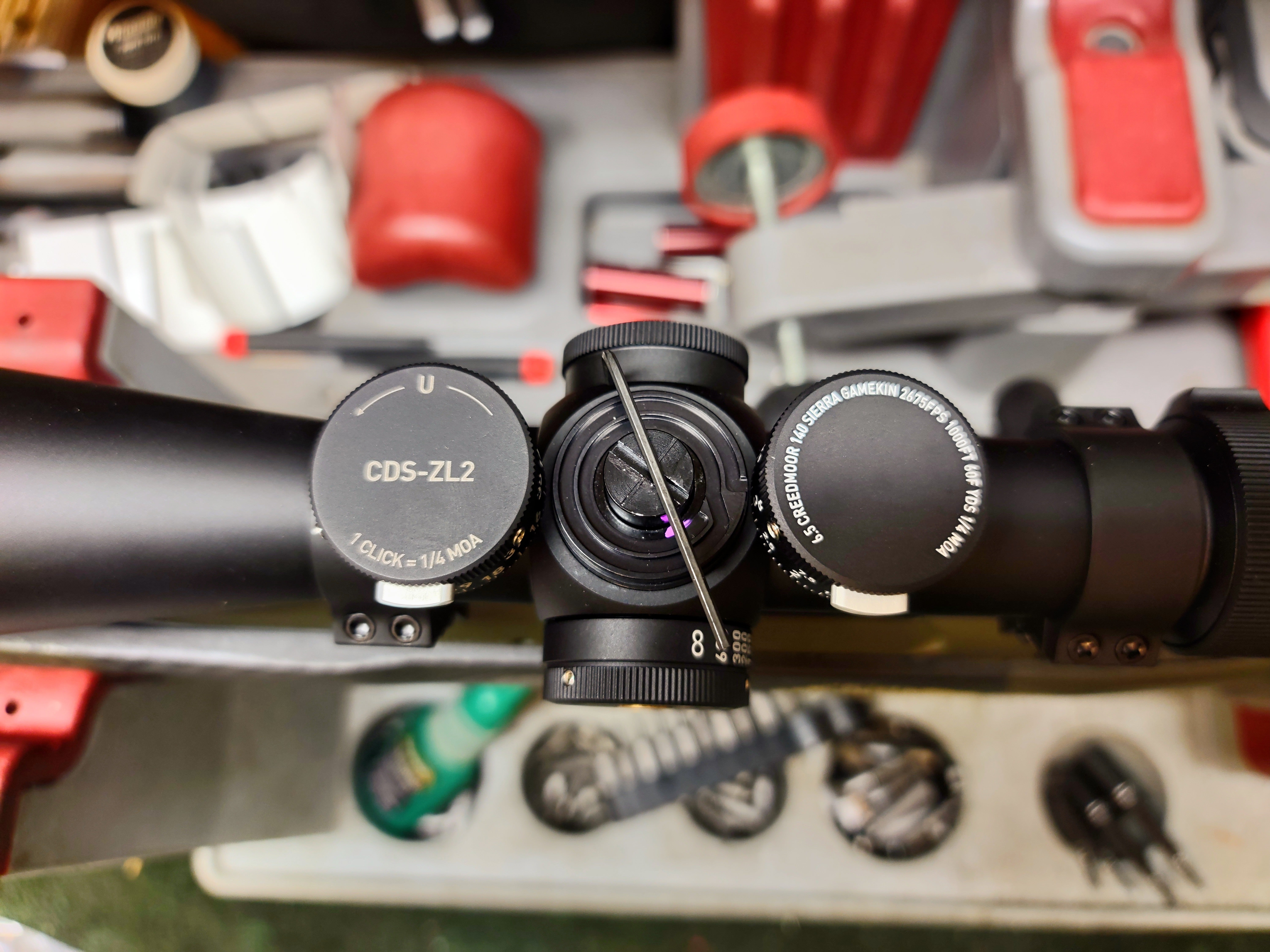 It is incredibly easy to switch out the factory elevation dial to your truly custom CDS dial. With the assistance of an Allen wrench, you can be off and running with your new CDS dial in minutes.
Final Thoughts – Leupold VX-5HD 3-15x44mm CDS-ZL2 Side Focus Duplex
So, what are my final thoughts on the Leupold VX-5HD 3-15x44mm CDS-ZL2 Side Focus Duplex riflescope?… Overall, I was supremely impressed with the performance, features, and value of the VX-5HD. If you want a sub-$1,000 riflescope that will knock your metaphorical socks off, this is it. The only negative (or perhaps odd observation worth-noting) is you cannot aim well close with the 3-15x VX-5HD model (it is better suited for longer distances).
I laser bore sighted the scope when I mounted it and once I went to the range I immediately began shooting silly close at 25 yards. The reticle was a little difficult to see at such a close distance. Once I bounced out to 50 yards and beyond for real shooting I could see the reticle crystal clear. So, if you have a lot of close shot opportunities while hunting you might want to opt for something with less magnification from Leupold. Otherwise, the Leupold VX-5HD 3-15x44mm CDS-ZL2 Side Focus Duplex performed flawlessly at all other distances.
In closing, I want to say thank you to Leupold for allowing AllOutdoor and myself the opportunity to try out their VX-5HD 3-15x44mm CDS-ZL2 Side Focus Duplex riflescope. That is greatly appreciated. Also, we would like to know what all of you guys and gals think? Do you believe that the Leupold VX-5HD 3-15x44mm CDS-ZL2 Side Focus Duplex riflescope is something worth spending your money on? As always, let us know all of your thoughts in the Comments below! We always appreciate your feedback.