New Upland Bird Tungsten Super Shot from APEX Ammunition
Luke Cuenco 12.02.21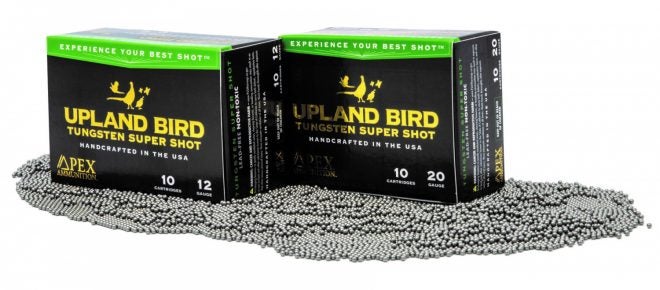 With modern hunters being more and more concerned with the environmental impact that their hunting has on local wildlife, non-toxic ammunition that performs well has seen a surge in popularity. APEX Ammunition has just announced the introduction of their new Upland Bird TSS shotshells in a wide variety of bore sizes including some of the more obscure bores like 28 Gauge. The new non-toxic Tungsten Super Shot (TSS) will retail between $49.99 and $69.99 per 10-rounds and should be available from your local APEX ammunition dealer at the time of writing.
New Upland Bird Tungsten Super Shot from APEX Ammunition
"An increasing number of states and public lands are transitioning to non-toxic shotshell requirements, and our APEX Upland loads give bird hunters confidence that they won't sacrifice performance with an environmentally friendly round," said Jason Lonsberry, CEO of APEX Ammunition. "TSS simply delivers unrivaled knockdown power due to its density, tight patterning, and retained velocity. This has expanded options for upland hunters, many of whom now use sub-gauge shotguns – even 28 gauge and .410 bore – to achieve clean kills on various upland birds from quail to pheasants."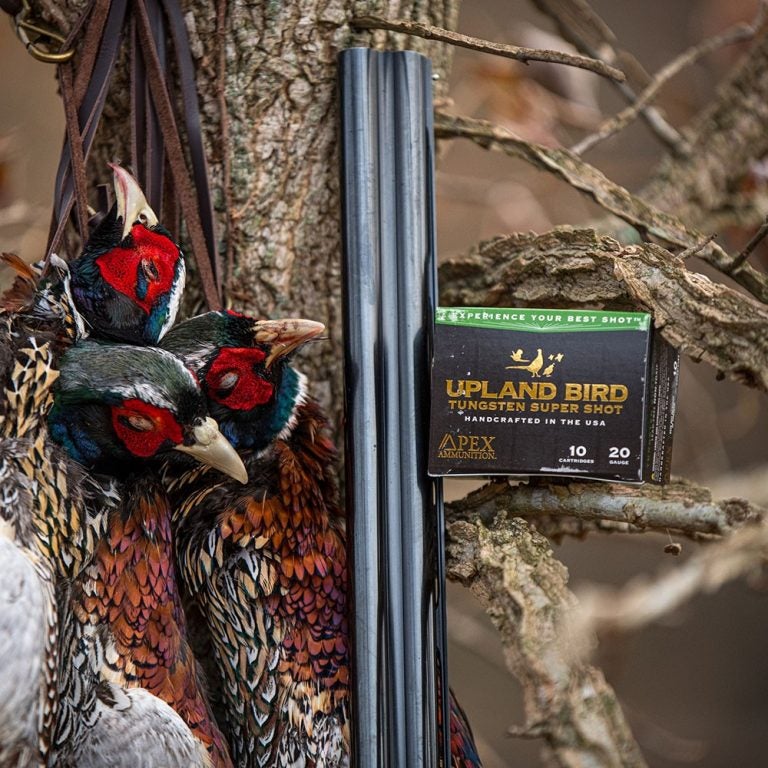 The new Upland Bird Tungsten Super Shot should prove to be quite effective and also much cleaner to use than standard bulk bird shots. The Upland Bird TSS loads all feature a clean-burning powder, a one-piece Tungsten-grade wad system, and are also extremely accurate according to APEX meaning you can be confident that your pattern will be tight even at greater ranges.  The new shotshells will be available in 12-Gauge, and 20-Gauge, as well as 28-Gauge and .410, bore in both a 2-1/2 and 3-inch load variety (upon request). To date, this is the densest loading the APEX has offered with the next densest load being their Bismuth offerings which feature larger shot pellets than the Upland Bird TSS loadings. For more information, you can visit ApexMunition.com/upland.