Springfield Armory Debuts NEW XD-M Elite Compact OSP 3.8″ .45 ACP
Adam Scepaniak 12.13.21

If you are a concealed carry advocate and equally enjoy the .45 ACP cartridge, then Springfield Armory has a new offering that will be right up your alley. They have debuted a NEW XD-M Elite Compact OSP 3.8″ handgun that is now chambered in .45 ACP.
Springfield Armory Coverage on AllOutdoor
This new iteration of the XD-M Elite Compact OSP 3.8″ will carry over all of its original characteristics including being optics ready or having the option of receiving a HEX™ Dragonfly optic as a factory configured option. All of the specifications for the NEW XD-M Elite Compact OSP 3.8″ .45 ACP can be read below as presented by Springfield Armory:
Cartridge: .45 ACP
Barrel: 3.8″ Hammer Forged Steel, Melonite® Finish, 1:16″ Twist
Slide: Forged Steel, Melonite® Finish, Optics Ready
Frame: Black Polymer
Sights: Fiber Optic Front, Tactical Rack U-Dot™ Rear, (HEX™ Dragonfly optic optional)
Recoil System: Captive
Magazines: (2) 10-Round
Weight: 26.5 Oz
Overall Length, Height, and Width: 6.75″ | 4.58″ | 1.2″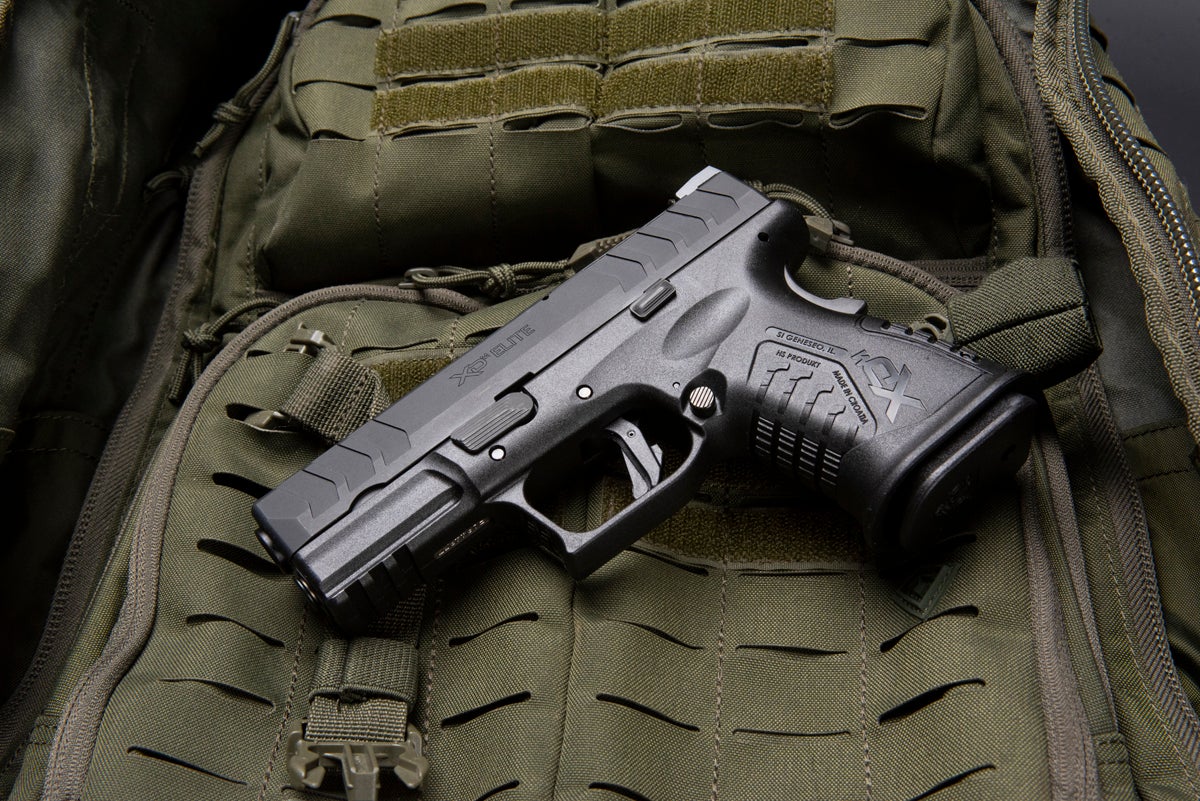 The MSRP for the Springfield Armory XD-M Elite Compact OSP 3.8″ .45 ACP with the HEX™ Dragonfly optic is $843 while the price without the HEX™ optic is $653. Springfield expands on some of the highlighted features of this new offering in their Press Release statement below:
"Combining potent performance with big-bore power, the new XD-M® Elite 3.8" Compact OSP™ in .45 ACP provides concealed carry users with an outstanding defensive pistol option. Compact yet powerful, the pistol packs in 10+1 rounds of the proven .45. Additionally, the OSP pistol comes packaged with a HEX™ Dragonfly™ red dot, featuring a rugged machined aluminum body and a 3.5 MOA dot. If you demand impressive CCW power, then check out the XD-M® Elite 3.8" Compact OSP™ in .45 ACP."
So, there you have it! Springfield has come out with a new offering to excite the legion of .45 ACP fans out there via their XD-M Elite series of handguns. The only question that remains is will you be getting one? As always, let us know all of your thoughts in the Comments below! We always appreciate your feedback.