AllOutdoor's 12 Days of Christmas Day 8: Trail Cams
Luke Cuenco 12.17.21

When it comes to hunting, knowing where and when game will show up is one of the key points to the success or failure of your hunt. When talking to the Editor of AllOutdoor.com – Adam Scepaniak – he said one of the biggest factors in terms of the success of your hunt is knowing your land and knowing where certain prey will pass through or gather on their daily routines. Trail cameras are a great way to help you learn these patterns and can also be a great way to make sure that your deer stand is in a good spot for you to line up a shot with a rifle or bow so you don't come home empty-handed. Today, we'll be taking a look at some of the best trail cams currently available on the market and we'll also include a few budget options on the list as well for those that want to track game, but aren't looking to watch game from the comfort of their office all the time.
AllOutdoor's 12 Days of Christmas Day 8: Trail Cams
Stealth Cam Fusion Wireless AT&T 26 MP Trail Camera
Available in two different color schemes and featuring AT&T Wireless connectivity, the Stealth Cam Fusion features a native 16:9 image capture ratio and 4 powerful IR emitters for capturing images after dark. The trail cam comes with a stupid simple setup via a scalable QR code which is compatible with the Stealth Cam app where you can store all of your images and receive updates on movements within the trail cam's 80 foot IR flash range.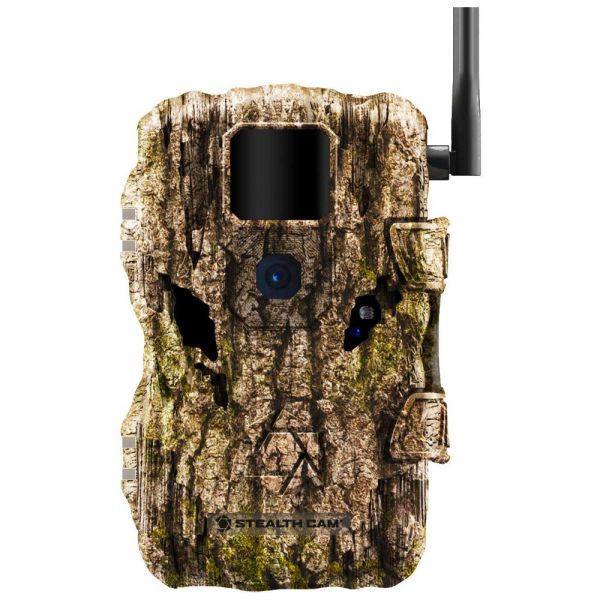 Stealth Cam DS4K Transmit 32MP Cellular Trail Camera
This is the big brother of the Fusion Wireless trail camera. Featuring full 4K Video recording resolution and a 32-megapixel camera the DS4K Transmit will stream high-quality footage or images right to your Stealth Cam COMMAND app.  The app also features the ability to upload video clips right to your favorite social media platforms so you can spite all of your buddies with your latest find. The SD Card slot and hardware onboard is capable of supporting a 128GB card meaning your files are less likely to get overwritten and with the ability to delete and save files from the COMMAND app you can be sure that 128 GB will be enough to last you probably all year.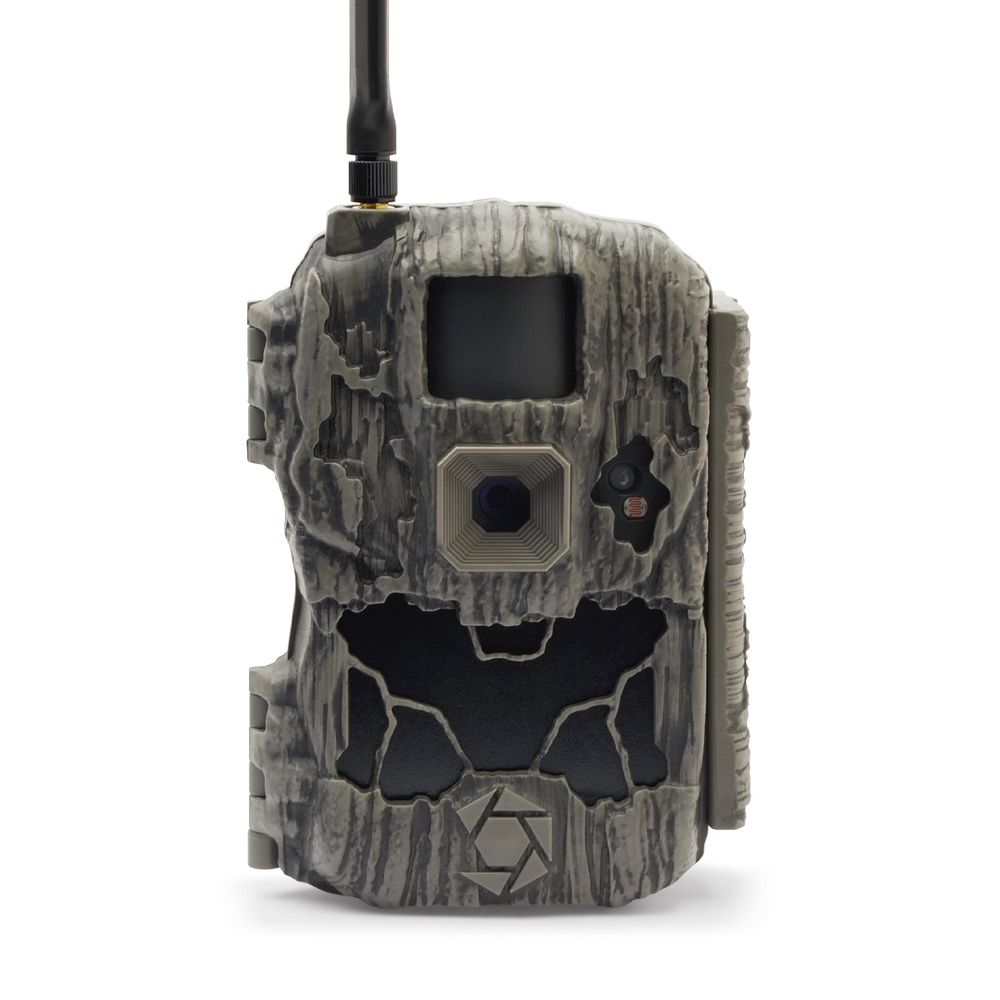 BOG Blood Moon IR Trail Camera
Designed to solve common game scouting pain points and provide best-in-class imagery, the BOG Blood Moon infrared game camera "bursts" onto the scene in 2020. This dual-sensor game camera has been tabbed by Petersen's Bowhunting as having "Astronomical Imagery." It boasts the patent-pending BOG Dominion removable menu system, featuring a 3" full-color viewing screen with an extremely easy-to-use, icon-based operating system. The Blood Moon™ also features a lightning-fast .04 second trigger speed, 5 capture modes (including 1080 FHD video w/ auto-adjust flash), up to 1-year battery life, 120' flash range, and a large variety of image tag information designed to help you track your deer herd to the precise moment, location, and climatic condition.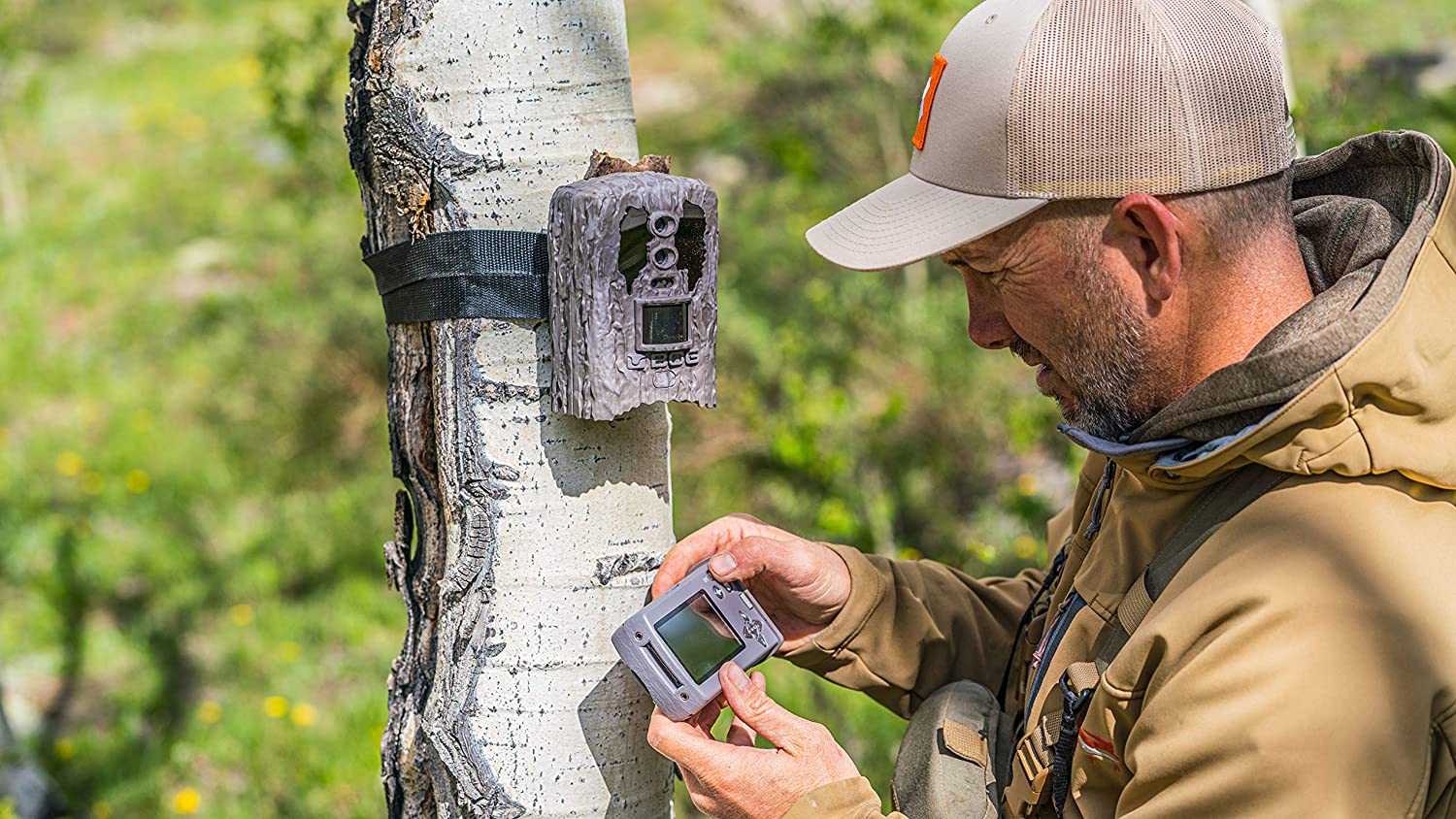 Spypoint Force 20MP Compact Trail Camera
If you're on a budget and don't mind traveling from camera to camera to recover your images and check battery life then less-expensive trail cams like the Spypoint Force are perfect for you. Still featuring high-quality 720p video and 20MP still images, the force still has a lot of features that the more expensive trail cams come with like a 90-foot flash and detection range, 0.03 second trigger time, and even a multi-shot mode. Best of all, if you buy multiples to have around your property and one of them kicks the bucket, Spypoint will replace the unit as part of their Lifetime Workmanship Guarantee.