STA Blades: Hunting and Defense Tools, Born From Lockdown
Eve Flanigan 12.17.21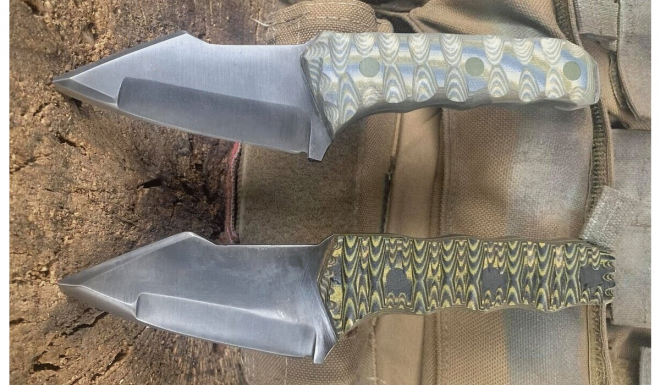 Former Marine Scout sniper Jerod Johnson has led a life of adventure. From anti-terror operations during his service time, to walking the corporate tightrope for the military sales divisions of household-name gun and gear makers, to operating a tactical and long-range training company (STA Training Group) in the American west, to life as a ranch manager and hunting guide for an expansive Texas ranch, he's garnered his share of good stories. I'm proud to know Johnson as a friend and as an instructor who's helped me log some of my most valuable time behind rifles. Knowing his chronically motivated attitude and intelligence, I'm not surprised that he re-invented his career out of necessity during Covid lockdown days. The hunting and defensive arenas now benefit from Johnson having put himself through an intensive learning, research, and development exercise when most people were sitting on the couch.
In December 2020, in an attempt to beat the lockdown doldrums, Johnson attended a knife-making and blacksmithing class hosted by Texan Chuck Stone at his own Master's Forge. There, Johnson discovered the virtues of coal-fired forging and began crafting some knives for personal use and gifting. What started as a hobby soon became a business. Today, he uses both coal and propane forges, and has invested in a high-end heat-treating oven for some steels that require extra heat treatments. Unlike some knife makers who deliver a great blade with an ugly handle, or a beautiful knife and a useless sheath, Johnson's STA Blades is a soup-to-nuts shop with artistic craftsmanship sharing the front row with functionality.
First, the Stabby series of self-protection blades was born. New lines followed, specialized for skinning or defense. Johnson is maintaining a prolific production rate. Sales have mostly been through Facebook and word-of-mouth, but a dedicated online presence is forthcoming.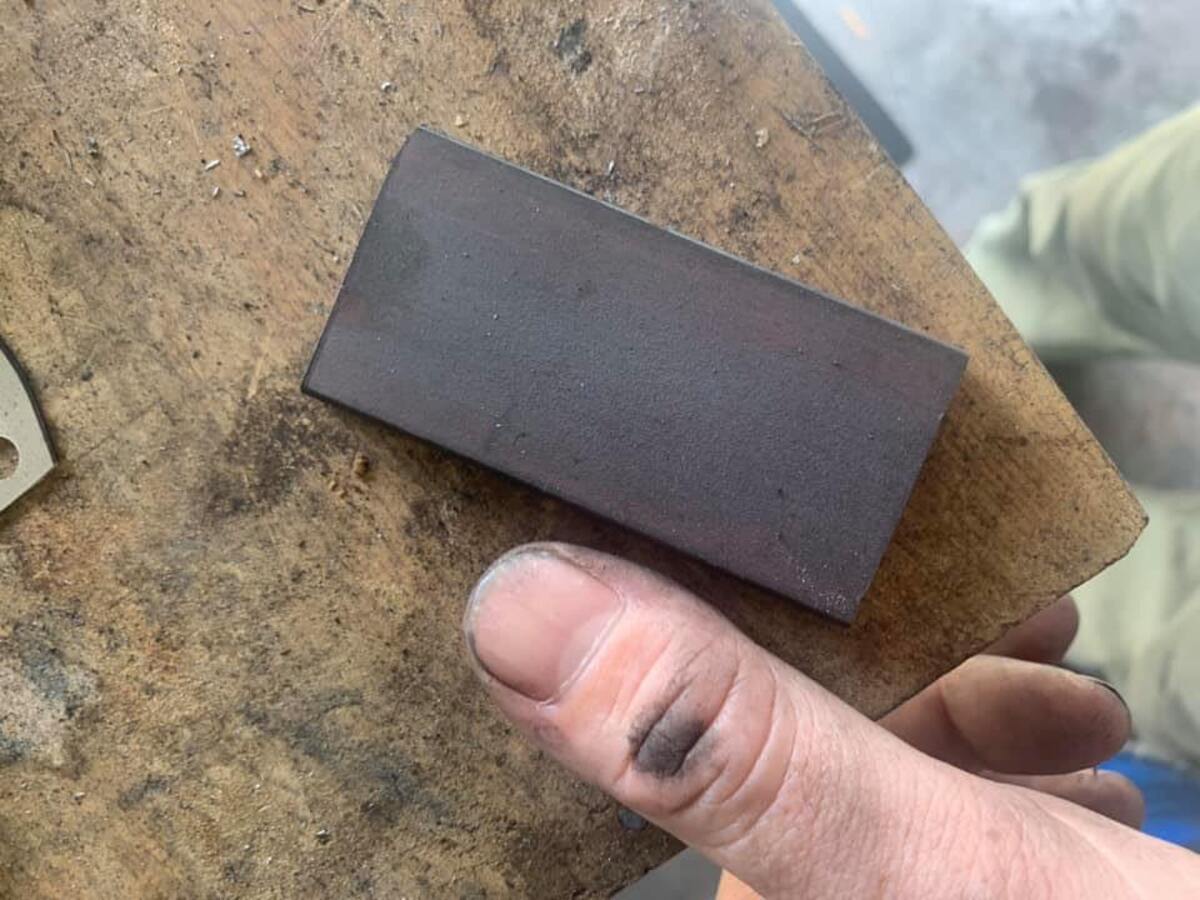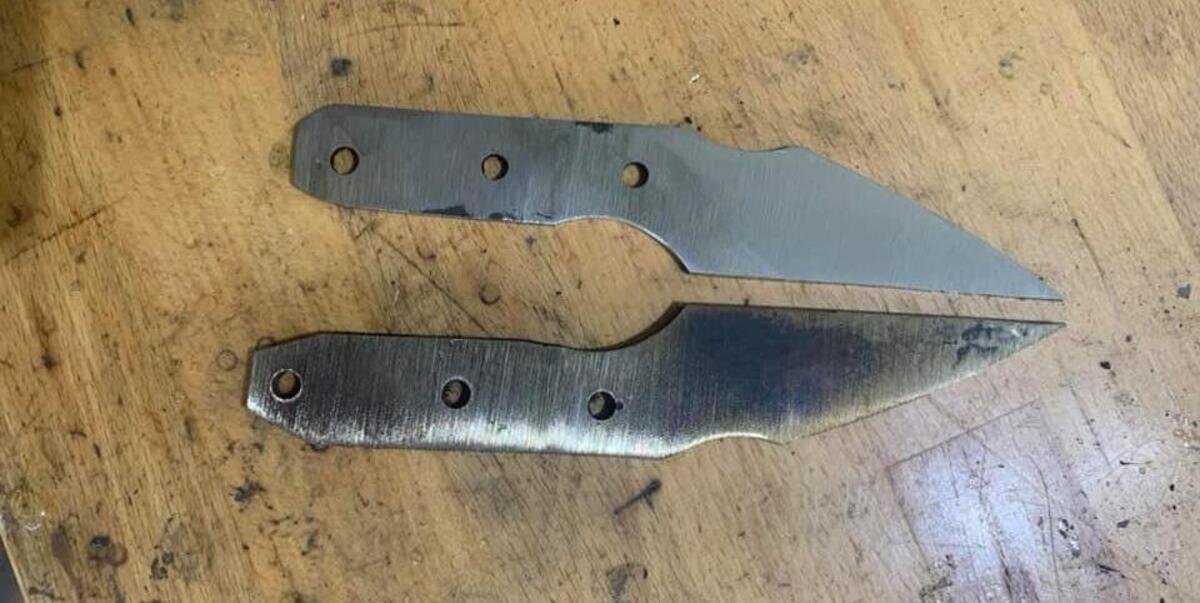 In his own words, Johnson says:
My goal is to make high quality start to finished custom fixed blade knives and promote them as every day carry options which are referred to as Stabbies. In the short time I've been making knives  I've lived in the forge testing, breaking, bleeding, eating and breathing blade smithing until I felt confident with my product. It took me 4 months of this until I felt comfortable with debuting the everyday carry Stabbies. Since then hundreds are out there being used every day.

I love hammer forging and the art that masters have created throughout history that to this day with modern tools and equipment is almost still impossible to replicate.  While most of my work is stock removal, I try and produce as many hammer forged blades as I can.  You'll know an STA Blades hammer forged product because the hammer and anvil will be lasered on the opposite side of the blade as our logo.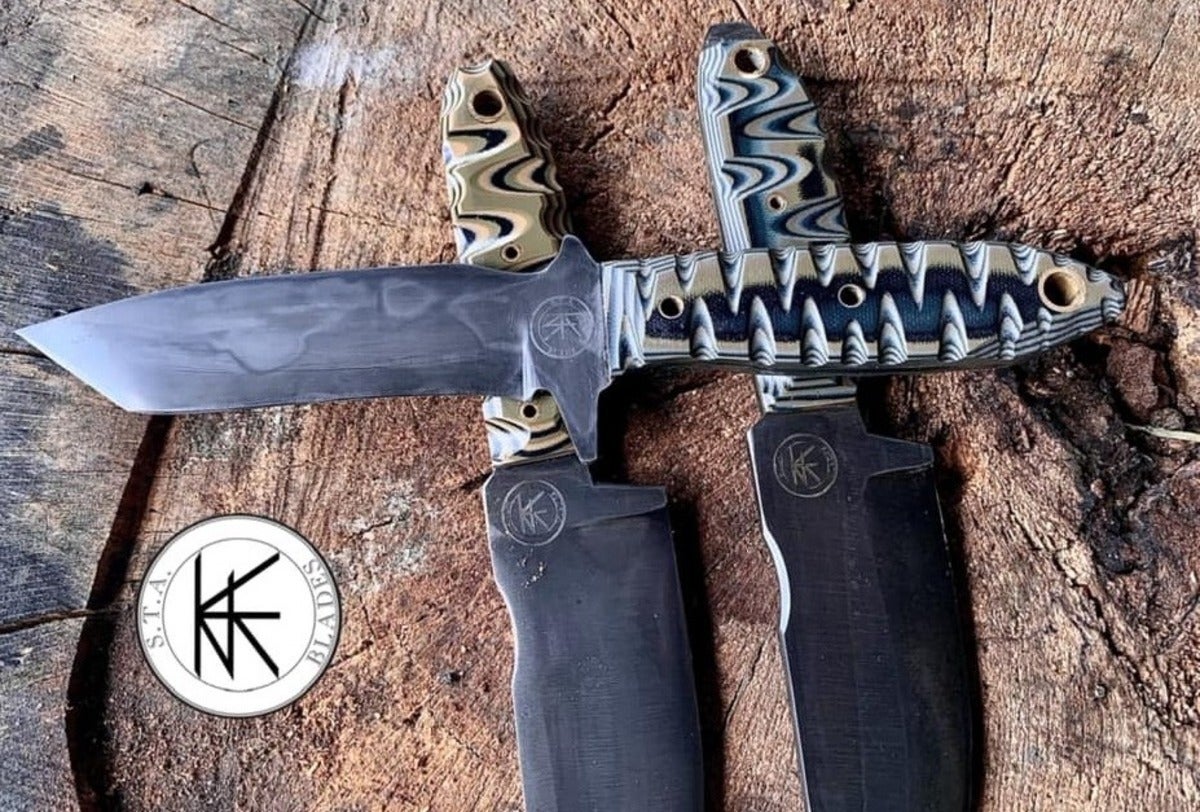 All the heat treating and tempering is done in house and monitored by redundant checks for accuracy in temperatures. I do not outsource anything except to have my logo engraved. The final touch to the blades is the acid bath and logo engraving. Each batch of knives is produced once THE sacrificial piece is examined. Every bar of steel can be different even if it's the same type of steel. I forge that piece to the required temperature and soak time and then quench in the oil specific to the type of steel (example parks 50 for W2). I then let it cool and break it in the vice with a hammer to examine the grain structure. Those pieces are labeled, dated, and put in the pile of the others. If it's all good to go inside I run a batch using the same process.  Every batch I've done has resulted in the same process but it's better to be safe than sorry. A random blade is sometimes introduced to a few torture tests to document edge retention, tip strength, drops, antler chops etc.

I want to be known as a knife maker, not a knife manufacturer. I don't outsource product for grinding, heat treat, temper or handle patterns. I do everything freehand so there's no use of guides or jigs when setting my bevels and grinds.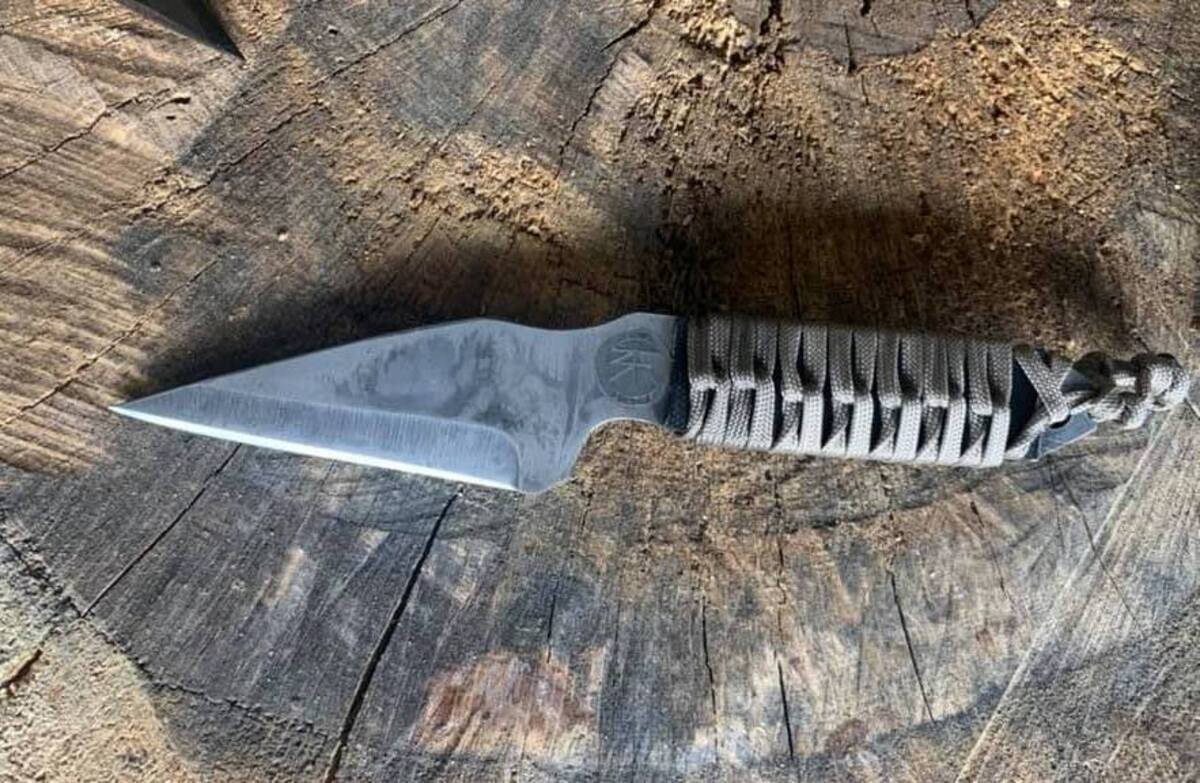 Every STA Blade is named in honor of a person who's been a friend and inspiration to Johnson. There are presently eight models in the Stabby EDC line, starting at $250, three Skinner types with a base price of $300, five blades in the Fighter series, starting at $350, and two neck knives starting at $125. Consult the STA Blades Facebook page for specific dimensions.
The blades are sent to new owners with a distinctive, engraved aluminum business card, possession of which helps to distinguish from any future imitations as well as provides proof of a lifetime warranty. Damages resulting from intentional abuse of the knives is excluded, but make no mistake, these tools are made for use.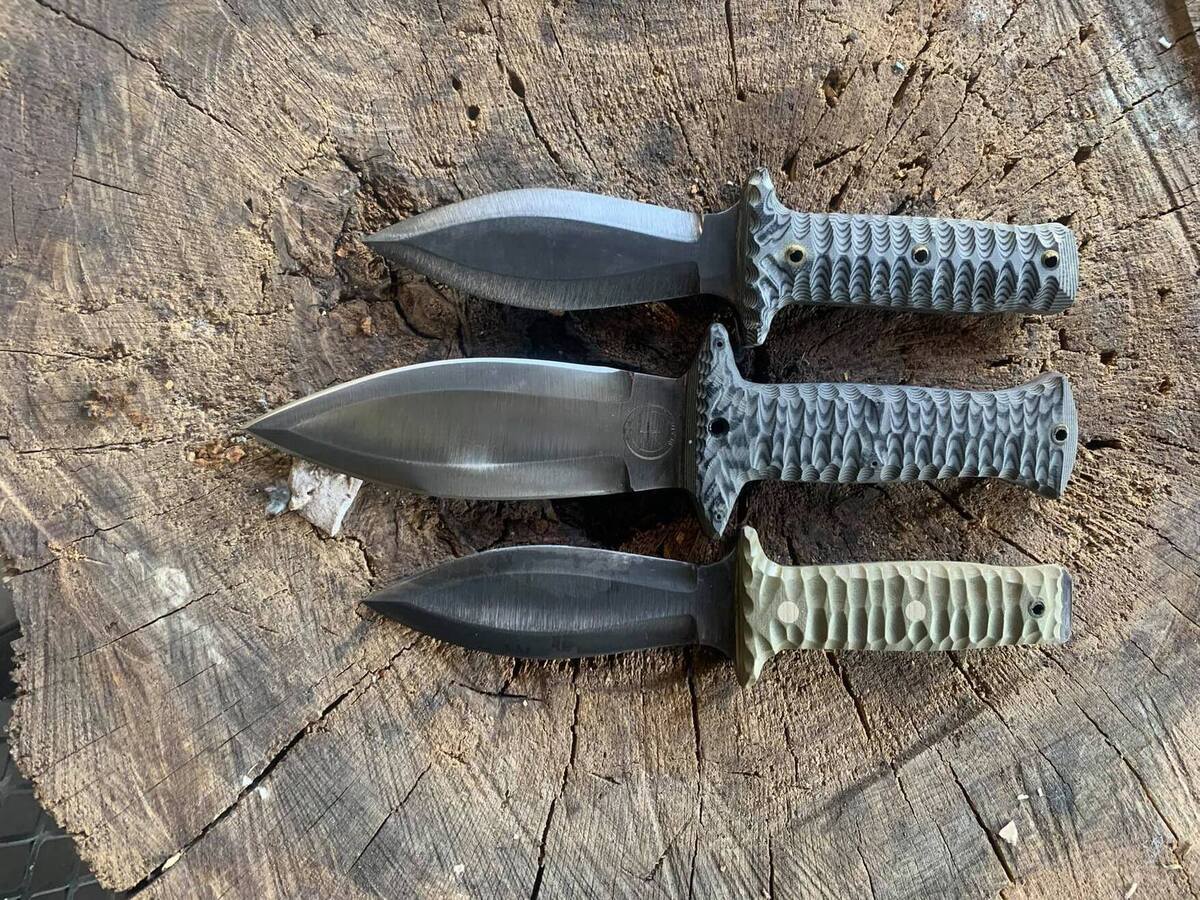 As a responsible instructor, Johnson provides the rules of safe blade handling to anyone who handles his, or any knives for that matter. At close ranges, blades are as, or perhaps, more dangerous than firearms when used negligently. Carrying or wielding blades must include respect for the damage they can wreak, and with understanding of responsible technique. In closing, then, I share the following advice from STA Blades:
Disclaimer-
Drawing a blade from The sheath can cause serious injury or death. Be sure your fingers, hands or other fleshy parts are clear of the blade when drawing or securing the knife. STA Blades is not responsible for you being irresponsible.

* STA Blades Edged Weapon Safety Rules:

-Treat every blade as if it is sharp
-Never point your blade at anything you do not wish to stab
-Keep your fingers away from the blade's edge when drawing from your sheath.
-Make sure your blade is safe and secure once in the sheath.
-Be aware of your target and where to stab it when defending your life.