Federal Expands Gold Medal Berger Line with 6.5 PRC
Nicolas Lenze 01.05.22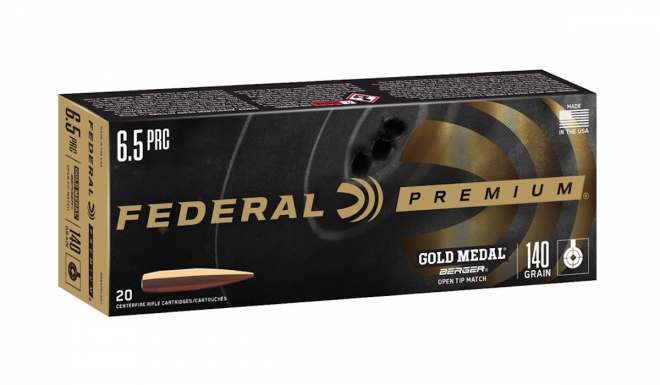 Long-range calibers have come a long way in only a few years. Federal Premium has been there since the beginning to provide shooters with the rounds they need to reach out. With precision rifle shooting competitions growing in popularity, the demand for faster, flatter-shooting calibers has led to even more efficient cartridges. The most recent example of this, the 6.5 PRC, has just been added to Federal Premium's Gold Medal Berger line of rifle ammunition.
Federal Premium News Coverage on AllOutdoor
We've expanded our trusted Federal Premium® Gold Medal® rifle ammunition line with a new 140-grain 6.5 PRC load. The fast, flat-shooting cartridge has already proven itself in Precision Rifle Series competition, and has earned the respect of elite long-range shooters. The new round is loaded with the extremely accurate Berger® Hybrid bullet, and paired with Gold Medal match primers, Federal® brass and specially formulated propellant.
Federal Expands Gold Medal Berger Line With 6.5 PRC

The Gold Medal line covers a vast catalog of calibers including 6.5 Creedmoor, .308 Win, and .224 Valkyrie. This line of rifle ammunition is dialed in for precision shooting. The new 6.5 PRC cartridge is capped with a 140 grain Berger Open Tip Match projectile. The specially formulated propellant is held by Federal's brass cases. The bang buttons are Gold Medal match primers. The caliber is designed to slice through the air with less wind drift and drop and maintain a very high ballistic coefficient.
SPECS
Caliber: 6.5 PRC
Bullet weight: 140 grains
Rounds per box: 20
MSRP: $79.99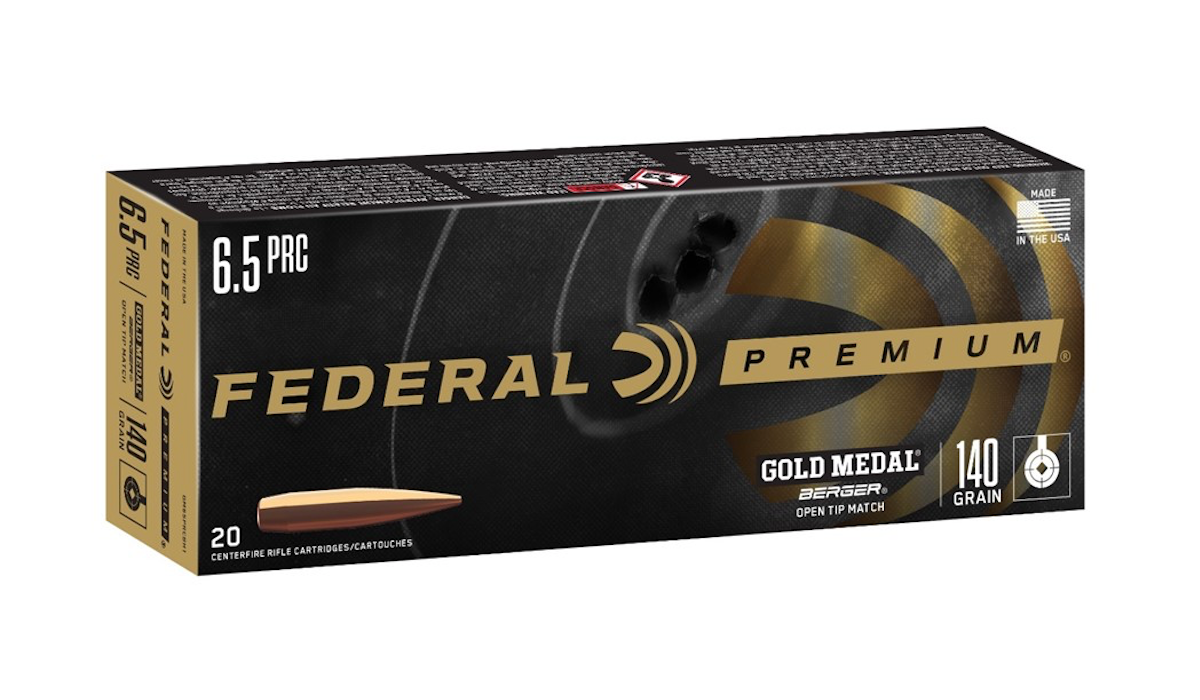 If you want to read more about these or the other calibers in the Gold Medal Berger line, head over to the Federal Premium website. For more content from the ammunition giant, be sure to follow Federal on social media. They can be found on Facebook, YouTube, Twitter, and Instagram. Keep your DOPE fresh!