Bushnell Introduces the New Vault Bino Harness System
Luke Cuenco 01.10.22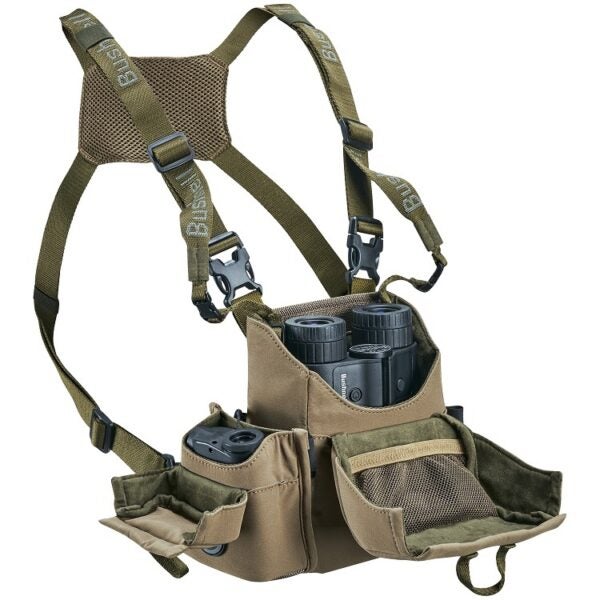 When you're out on a hunt and also having to travel over rough terrain it's extremely important that you protect and efficiently transport your sensitive optics – binoculars included. The new Bushnell Vault Bino Harness System gives you this ability and also adds a lot of other creature comforts that will enhance your next hunting trip. The new bino caddy from Bushnell features a water-resistant design, plenty of storage space for the largest of hunting binoculars, as well as a low-profile design to keep you on the move instead of adjusting your gear.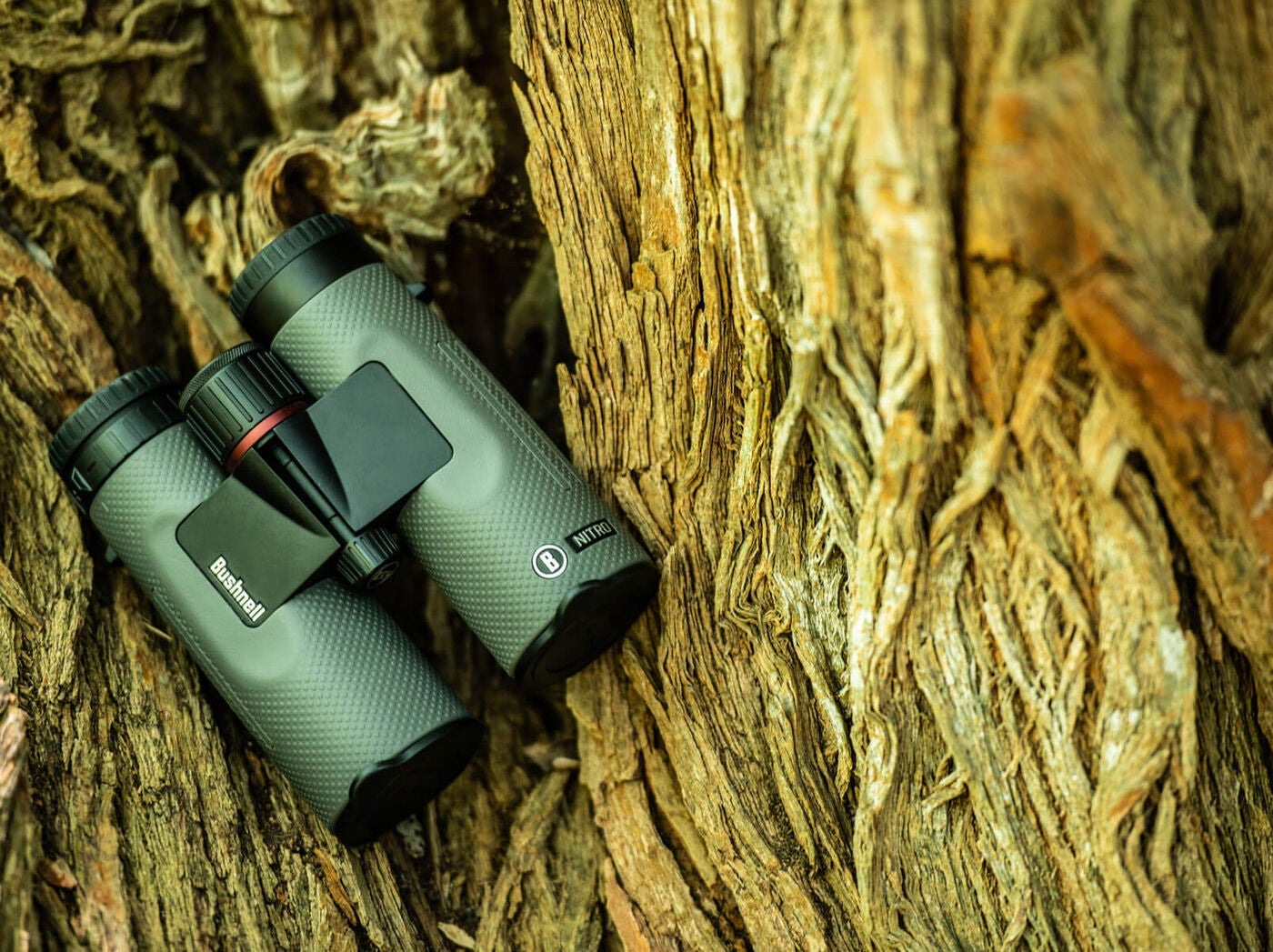 Bushnell Introduces the New Vault Bino Harness System
OVERLAND PARK, Kan. – January 6, 2022 – Bushnell®, an industry leader in performance optics, announces the introduction of its Vault® Bino Harness System. The new Vault offers hunters and shooters effective and convenient protection for their optics in a compact design that doesn't restrict movement in the field.

Packed with the features serious outdoorsmen and women need most in the field, the Vault has a compact, modular design that makes protecting and accessing your optics easy. A quiet magnetic closure gives you fast, one-handed access to your glass. The top closure completely covers the top of the caddy, protecting your binoculars from dust and moisture, plus it opens towards the front so the closure doesn't get in the way while retrieving your glass.

Inside, the bino caddy features a water-resistant, soft lining that cuts down on noise and protects your objective lenses. The caddy fits up to 12×50 roof prism binoculars and can be adapted to fit smaller binos with an included riser that sits in the bottom of the pouch. Mesh pockets on the sides of the caddy are a handy place to stash mouth calls or wind checker bottles, while a zippered pocket on the back of the caddy can hold a smartphone or your tag. MOLLE webbing on the bottom of the caddy allows users to attach a handgun or bear spray holster.

Overall, the caddy is designed to be low-profile and compact so it doesn't interfere with movement. The integrated, ultralight harness is comfortable and easy to attach and detach with the built-in buckles. Users can also detach the caddy and use the standalone harness with their binoculars.

Bushnell is also offering a laser rangefinder pouch that is made from the same fabric and features the same easy-to-use magnetic closure system as the Vault Bino Caddy. The MOLLE webbing is also a smart addition to the rig and will allow hunters to adjust their setup to fit their specific needs for the hunt of the day. Both these products are available now with the Vault bino harness system retailing for $69.99 while the laser rangefinder pouch will sell for an MSRP of $29.99.