Is 2022 the Time for Serenity? Cabot Guns Says, Yes!
Eve Flanigan 01.12.22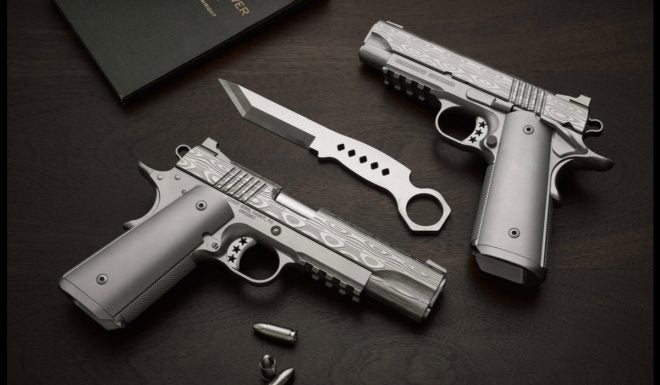 What's that soft glow emanating from the gun safe? It's called Serenity, the latest offering from exclusive 1911 maker, Cabot Guns. Like every Cabot gun, the Serenity has some striking features. Chief among them is a Damascus-finish slide. It subtly contrasts with the smooth, silvery finish of the gun's stainless steel externals. The grips are solid, polished stainless adding a subtle shine and weight that make the Serenity one of the company's tamest guns where recoil is concerned. For the Cabot collector, the Serenity is designed as the antithesis to the Apocalypse model. It is light in color and all about the smooth, flowing edges and textures, standing in contrast to the rough and dark-themed Apocalypse.
Cabot Guns Coverage on AllOutdoor & TheFirearmBlog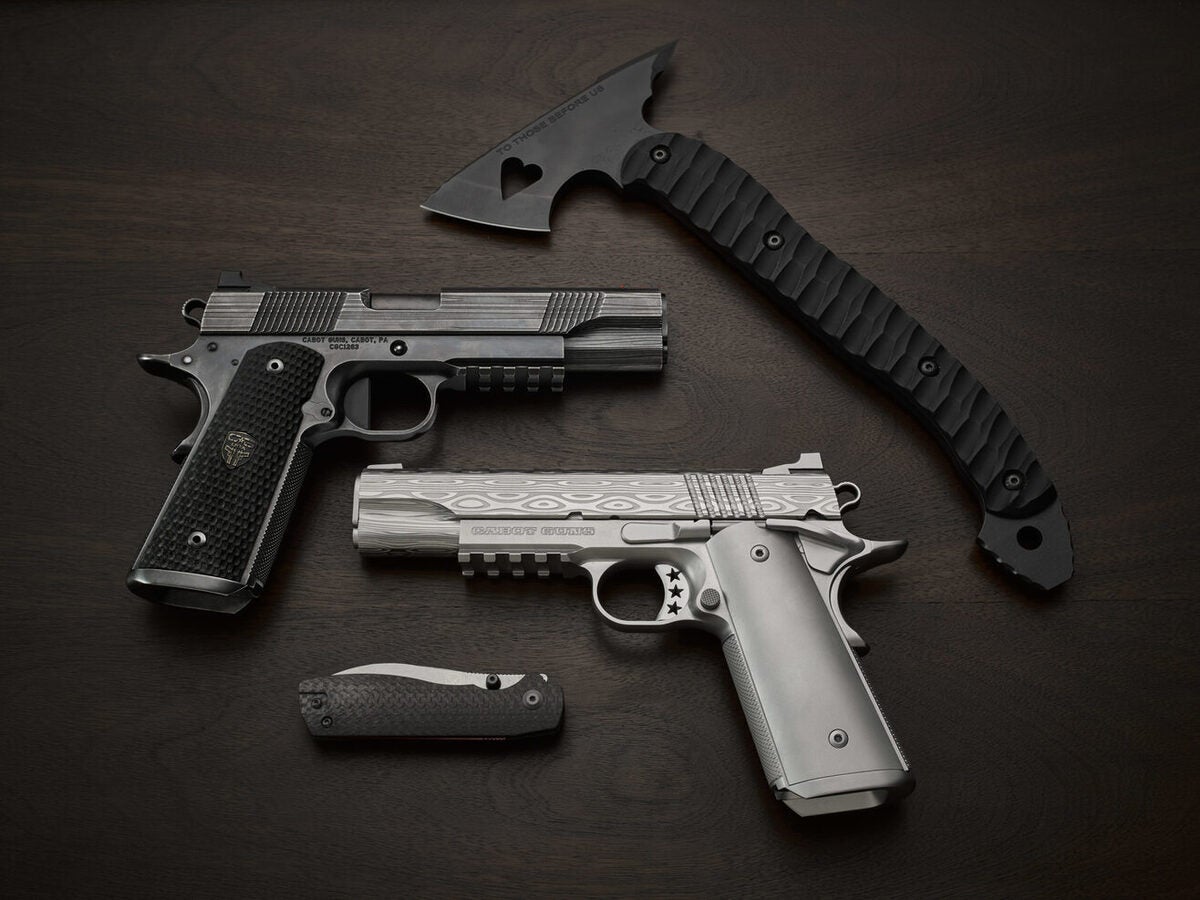 Inside, the Serenity has extremely polished components that allow for smooth cycling and an enjoyable shooting experience. Like other Cabot Guns, it has an "idiot scratch"-proof disassembly lever, especially important for this finely finished firearm.
Each Serenity is made to order, and there are options aplenty including government or commander length (the latter built on a full-size frame for reliable performance), chambering in 9mm or 45 ACP, optic milling, a choice of three rear sights, extended or standard magazine well, three trigger choices, a threaded barrel, ambidextrous safety, rail or no rail, and a pre-mounted weapon light.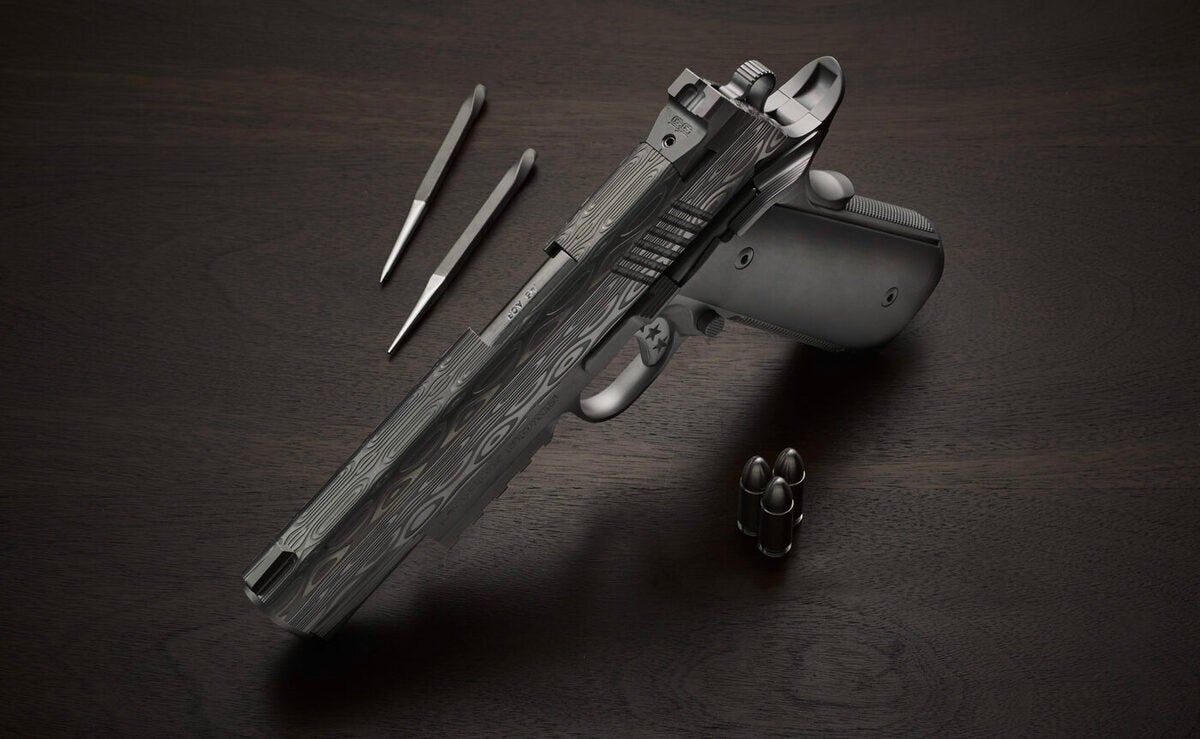 For the 1911 fan who has almost everything, there's nothing like a Serenity or one of its stablemates to fill that gap. Just don't get in a hurry. Current lead time is 12 – 18 months after making the non-refundable deposit on the base price of $8,495.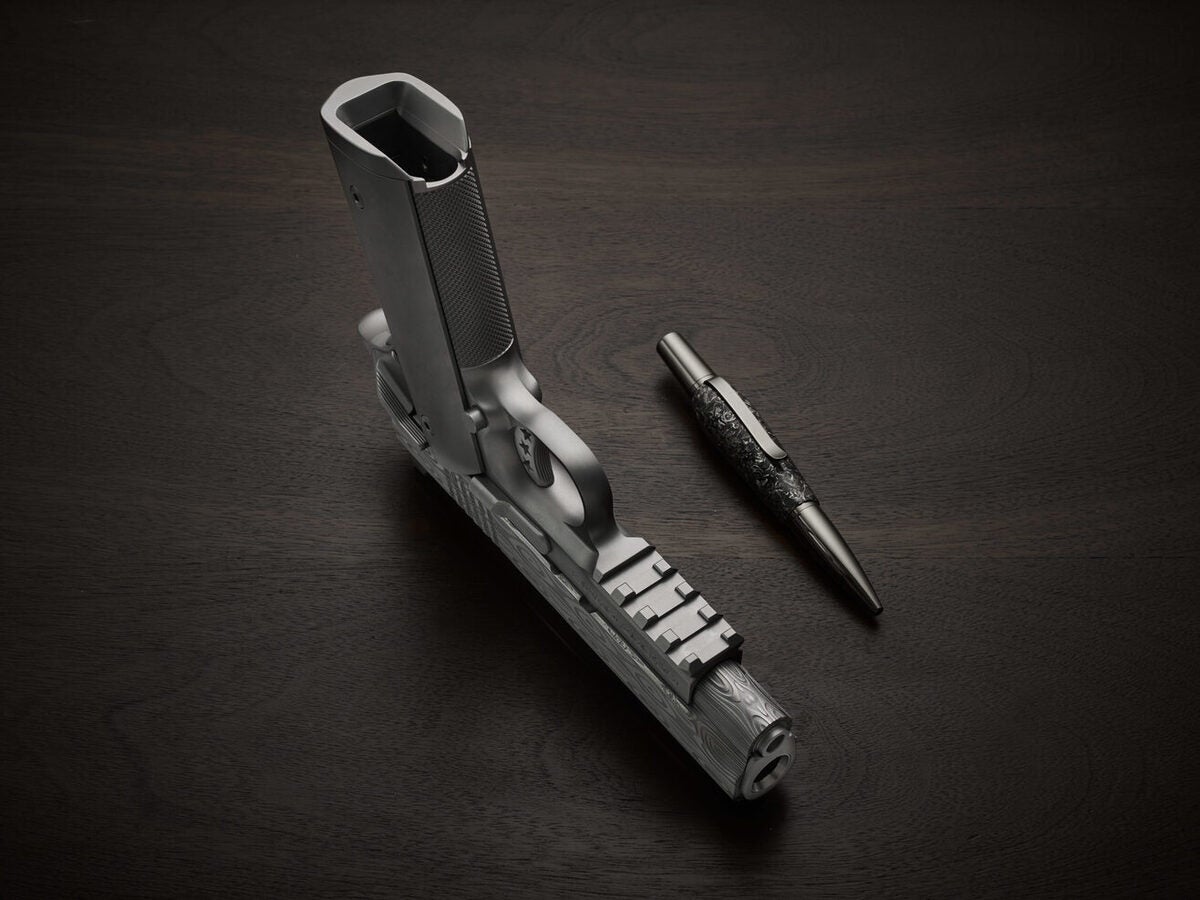 Specifications
Available in 9mm or .45 ACP
Cabot Frame constructed from 416 stainless steel billet
Damascus stainless steel slide, deep etched and polished
Proprietary hardening process
5- or 4.25-inch stainless steel match grade barrel, hand-fit, crown cut, flush fit (threaded barrel optional)
Polished feed ramp
Big Bang cocking serrations
Lowered and flared ejection port
Flat serrated trigger set to 3.5 to 4 pounds
Rhombus cut front strap checkering 24 LPI
Rhombus cut checkering on main spring housing
One-piece extended magwell and main spring housing
Cabot machined-in-place Perfect Fit ejector
Cabot billet one-piece, full length guide rod
Billet thumb safety
Billet magazine release
Billet beaver tail grip safety
Cabot billet constructed barrel bushing
Cabot reverse dovetail front sight – stainless steel
Cabot ledge rear sight standard (mrds mount and optic optional)
Billet stainless steel grips
Integrated frame rail
Two 8-round magazines (9-round magazines for 9mm)
Cabot bushing wrench and gun lock
Better than 1.5 inches at 25 yards accuracy guarantee