[SHOT 2022] MDT HNT26 26 Ounce Ultra-Light Chassis System
Adam Scepaniak 01.21.22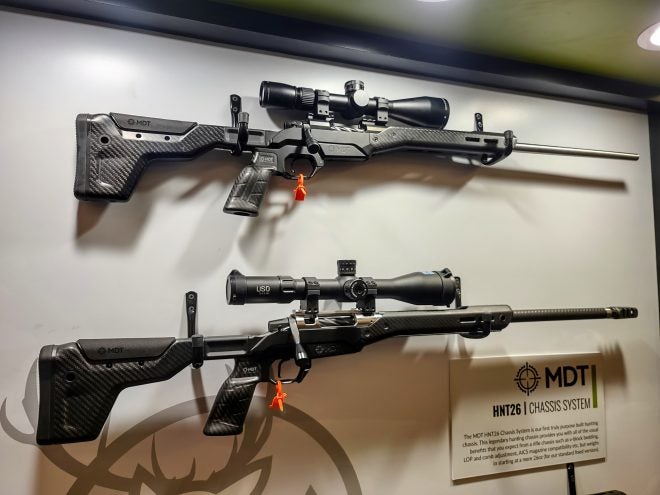 Modular Driven Technologies (MDT) is known for making some of the best chassis systems on the market for sports and tactical shooting. Yet, a lot of shooters have been deploying their chassis systems for hunting because of the modularity, fit, and feel. So, as a result, MDT decided to come out with the HNT26 – a 26 ounce, ultra-light chassis system – and we got to check it out at SHOT Show 2022.
SHOT Show 2022 Coverage on AllOutdoor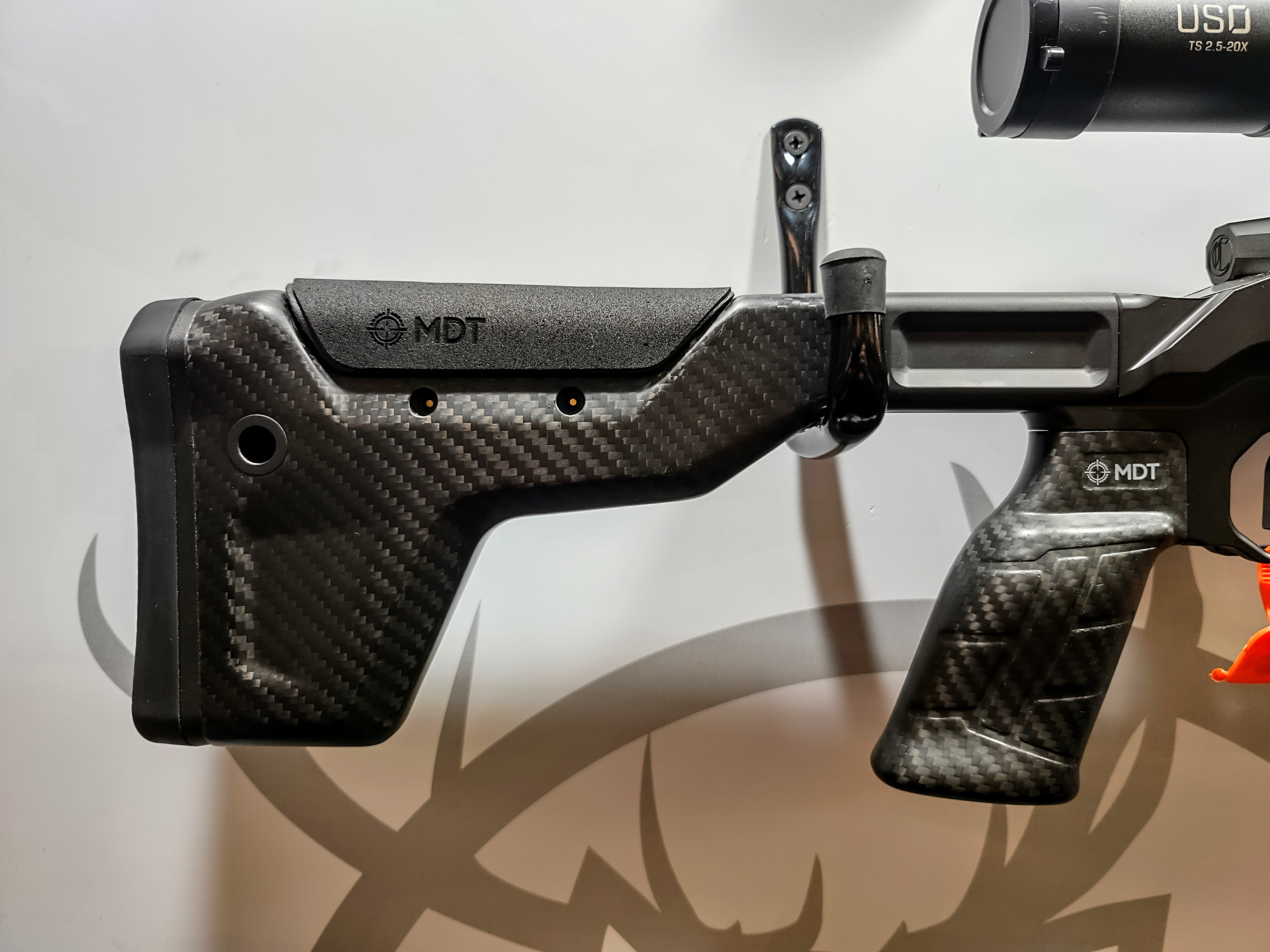 MDT HNT26 26 Ounce Ultra-Light Chassis System
The HNT26 Chassis System is MDT's first truly purpose built hunting chassis. It is compatible with the most common and popular action types on the market including Remington 700 Short Action (and clones), Remington 700 Long Action CIP 3.850 (and clones), Savage Short Action, Savage Long Action CIP 3.850, Tikka T3 Short Action and Tikka T1X, and Tikka T3 Long Action. More action types will inevitably become available soon. As with all MDT chassis systems, the HNT26 is loaded with features that can be read below as presented by MDT:
Chassis body machined from AZ61A magnesium alloy
Fixed and folding version available
Ultralight weight design weighing between 26oz and 31oz depending on configuration chosen (folding version and ARCA version increase weight to the high end of this scale)
Foam filled carbon fiber buttstock deadens sound, vibrations and felt recoil
Carbon Fiber components provide warm to touch feel
Designed to diminish snag points and provide superior ergonomics
Low profile mag latch integrates seamlessly into trigger guard
V-Block bedding system with free floating barrel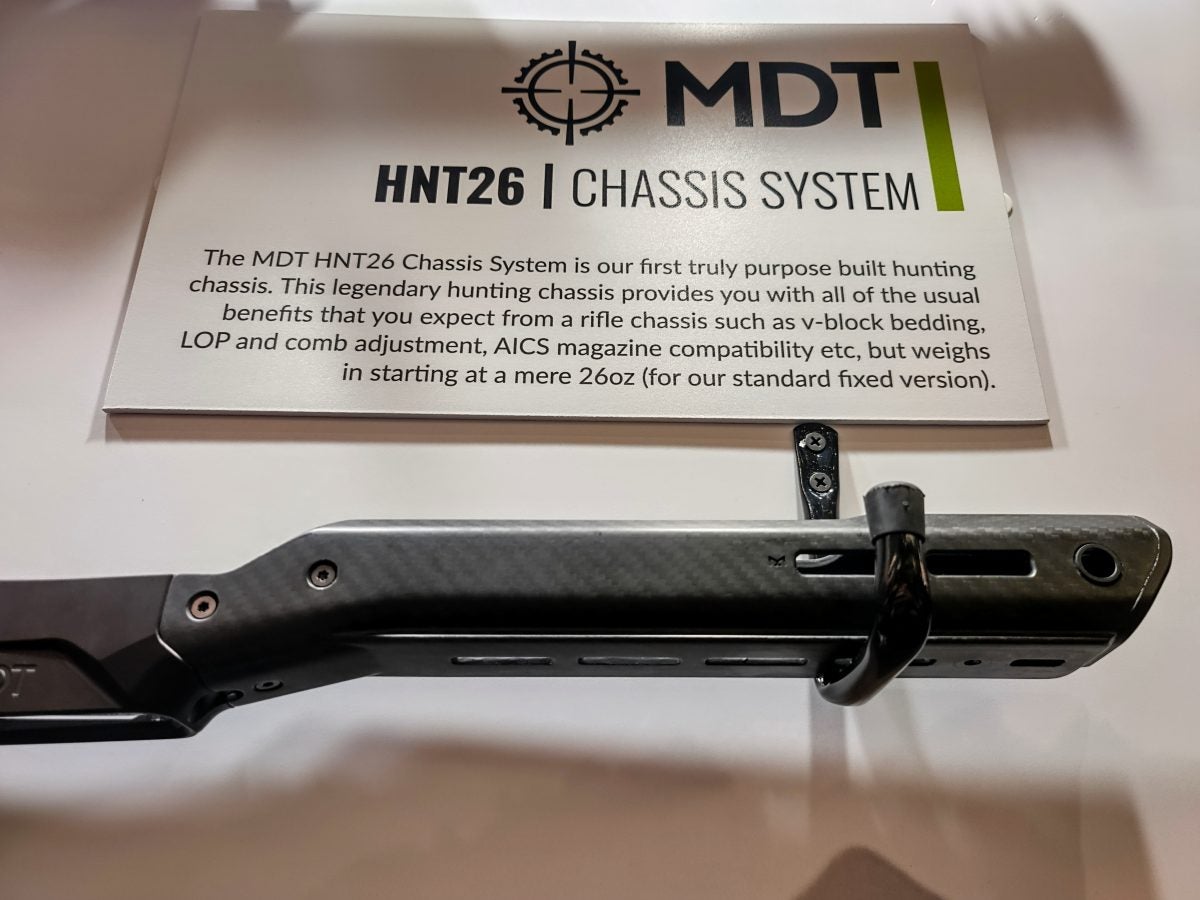 Will accommodate barrels up to 1.25" diameter
Compatible with AICS style magazines
Front and rear QD plus Front and rear sling swivel mounts
Vertically adjustable cheek riser with soft touch foam pad
12.5" minimum length of pull with adjustable spacer system
Accepts most AR Grips but specifically designed with ultra lightweight Carbon fiber grip just over 1oz
Carbon fiber enclosed forend with MLOK, QD mount, Sling Swivel Mount
Cerakote finish in either Black Carbon Fiber or Cobalt Green
Titanium action / grip screws
The HNT26 is currently benchmarked at $1,399.95 in its most affordable configuration and it goes up from there based on the feature set you choose from MDT. For anyone who is in search of a capable chassis system dedicated to hunting, this would be a good one to take a look at. Stay tuned to AllOutdoor all week long to catch information on all of the new products unveiled! As always, let us know all of your thoughts in the Comments below. We always appreciate your feedback.