[SHOT 2022] Taylor's and Company 1886 TC86 .45-70 Gov't Takedown
Adam Scepaniak 01.21.22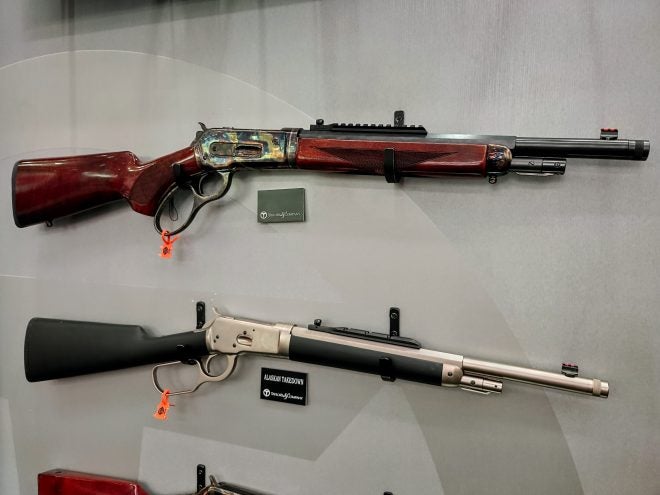 While cruising the floor of SHOT Show 2022, there is an overflowing abundance of new technology – M-LOK, threaded barrels, optics ready configurations, etc – and a lot of even throwback, nostalgic firearms as well. The rare find is locating something that utilizes a bit of both old and new. We were able to find exactly that when visiting with the good folks from Taylor's and Company, and getting acquainted with the 1886 TC86 .45-70 Gov't Takedown rifle.
SHOT Show 2022 Coverage on AllOutdoor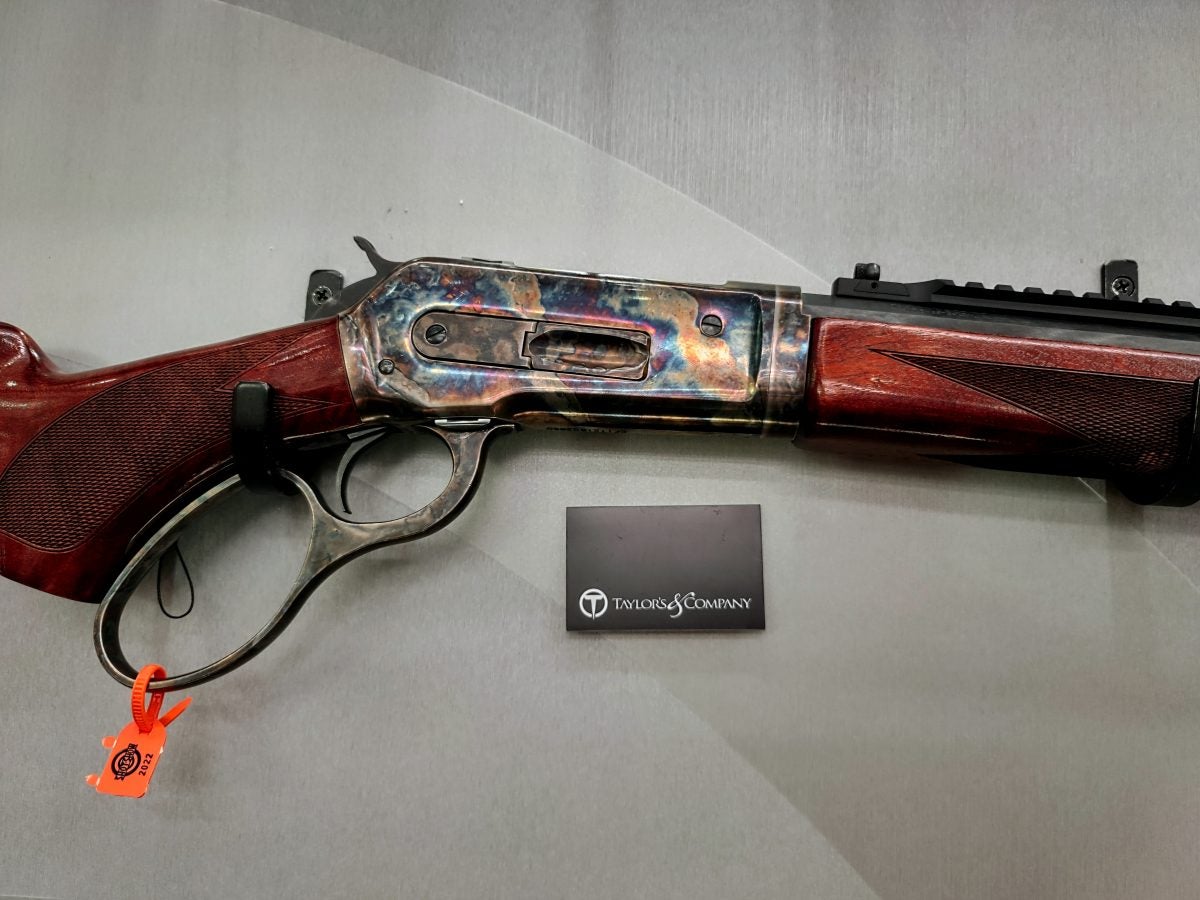 Taylor's and Company 1886 TC86 .45-70 Gov't Takedown
This rifle oozes all of the gorgeous curb appeal of a case hardened receiver and checkered walnut with some modern touches. You have a threaded muzzle to add your choice of silencer or preferred muzzle brake. It is also equipped with a fiber optic front sight that is coupled with an integrated rail and rear peep sight. So, you can add all the micro red dots and silencers you want while maintaining that cowboy-esque look. The full rundown of specifications can be read below as presented by Taylor's and Company:
Cartridge: .45-70 Government
Barrel Length: 16.5″
Capacity: 4 Rounds
Weight: 7.8 Lb
Finish: Case-Hardened
Grip/Stock: Checkered Walnut
Sights: Integrated Peep Rail Rear Sight, Fiber Optic Front Sight

Overall Length: 37.5″
"The TC86 Takedown is a hunting rifle where style meets function. Made for the ultimate expedition, while maintaining a finish fit for a classic design. With the take down feature the rifle becomes a versatile companion for the hunt, the hike, or to hit the road. Choose your adventure! The color case receiver and checkered pistol grip walnut stock with sling mounts combine function with style. A rubber butt plate absorbs recoil, and the wide lever size allows for easy use in all conditions. This model includes the weaver rail sight with a skinner peep sight on it and a fiber optic front sight. A threaded cap is included and the muzzle brake thread is 5/8×24."
The Taylor's and Company 1886 TC86 .45-70 Gov't Takedown rifle is currently benchmarked at $1,977.69 for an MSRP. If you want a modern take on an absolute classic, this is your rifle. Stay tuned to AllOutdoor all week long to catch information on all of the new products unveiled! As always, let us know all of your thoughts in the Comments below. We always appreciate your feedback.